APRILIA TUONO V4 1100 (RR)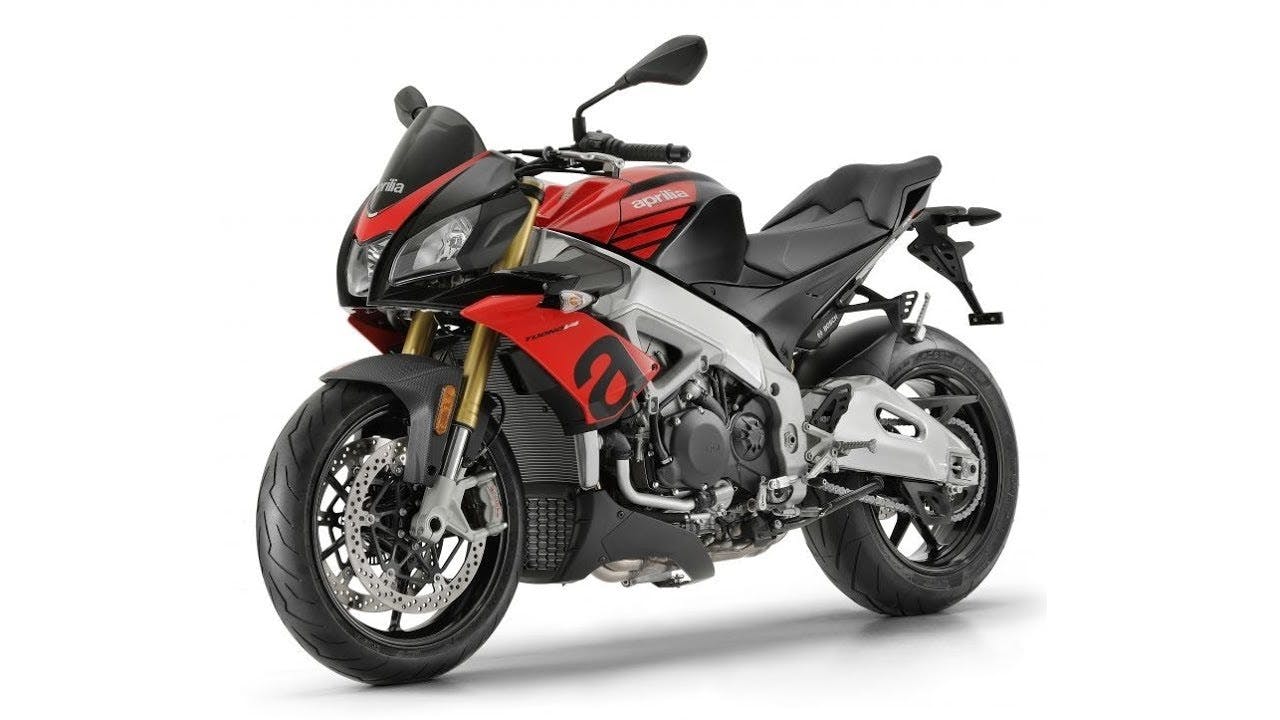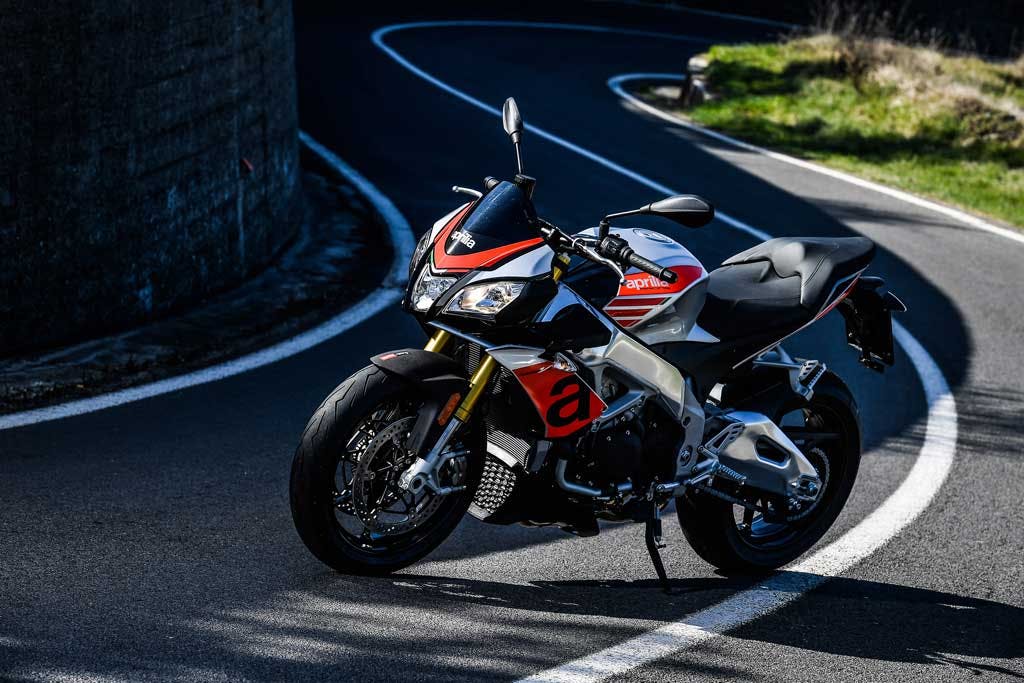 POWER IN ITS DNA
For the fastest and sportiest naked ever, a direct descendant of the RSV4, four-time world SBK champion, a new evolutionary step has arrived which allows exceptional levels of performance to be achieved. The new, sophisticated electronic management includes an advanced dynamic controls package with APRC, Cornering ABS, Pit Limiter and Cruise Control. The inimitable 175 hp V4 earns Euro 4 approval, without sacrificing any of its superb performance. Improved suspension and brakes.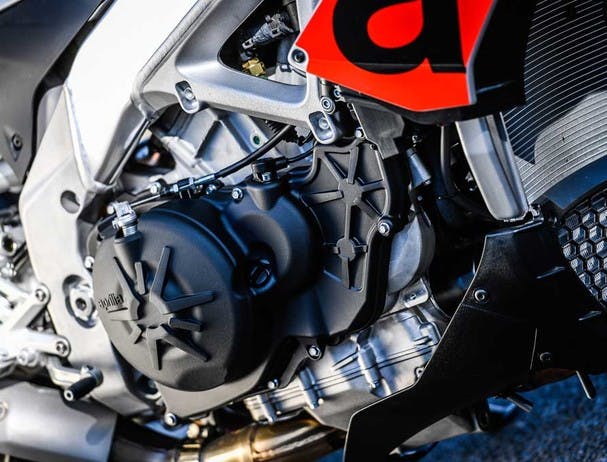 Euro 4 Engine
The Tuono V4 1100 is the only naked powered by a 65° V4 engine with unique characteristics. The narrow V architecture has made it possible to make an engine that is extremely compact lengthways which helps to centralise weights and to have a compact chassis.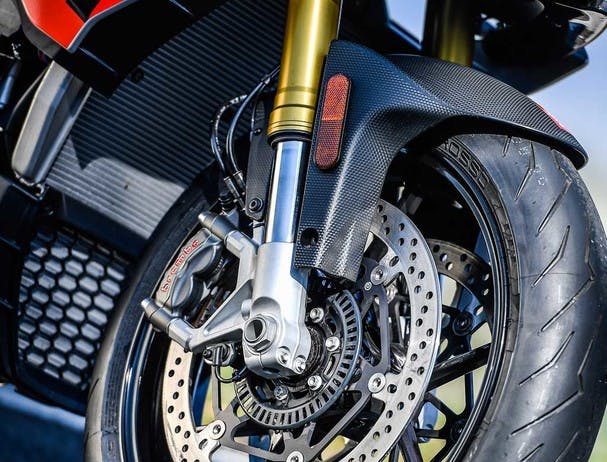 Suspension and Brakes
If, on one hand, the new Tuono V4 range fully confirms all the proverbial qualities of handling and stability stemming from a frame that is closely derived from that of the Aprilia RSV4, seven-time World Superbike champion, on the other, it introduces important news in the brakes and suspension department.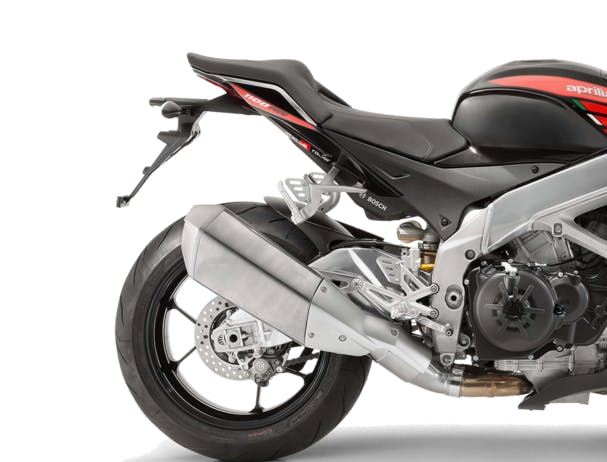 Completely Revamped Electronics
The greatest innovations have to do with the Aprilia Tuono V4's on board electronics, that has always been considered as the "best in class", where the APRC system stands out.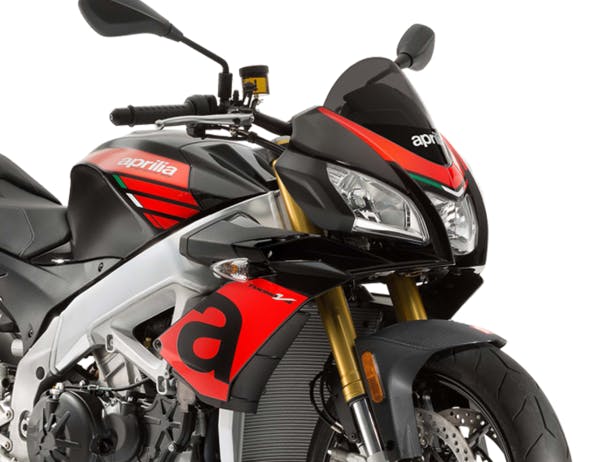 Version and Colour
The new Aprilia Tuono V4 1100 range includes two models distinguished by different technical equipment and different colour schemes: Tuono V4 1100 RR is available in two attractive colour schemes.