APRILIA TUONO V4 1100 (FACTORY)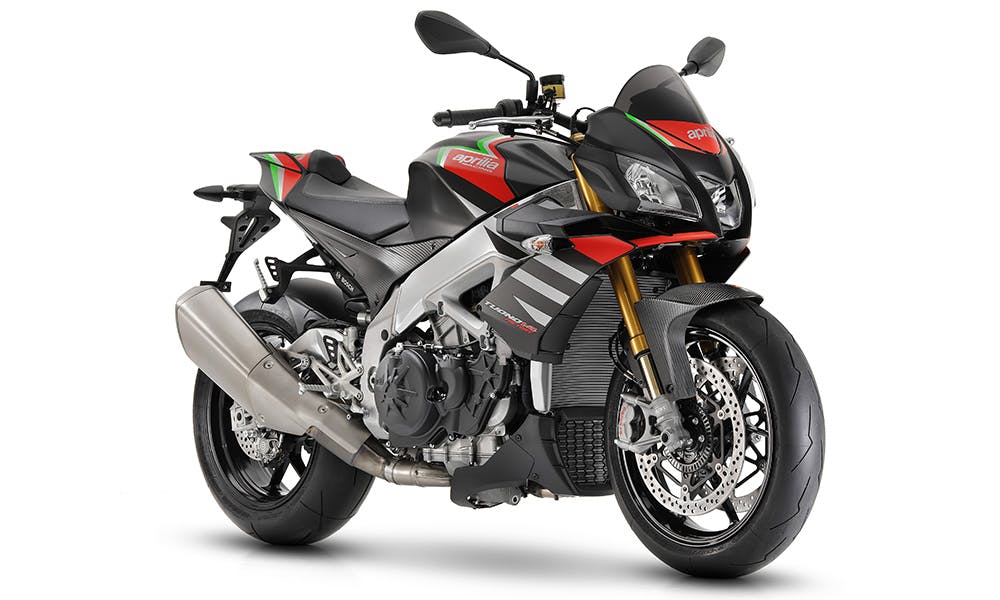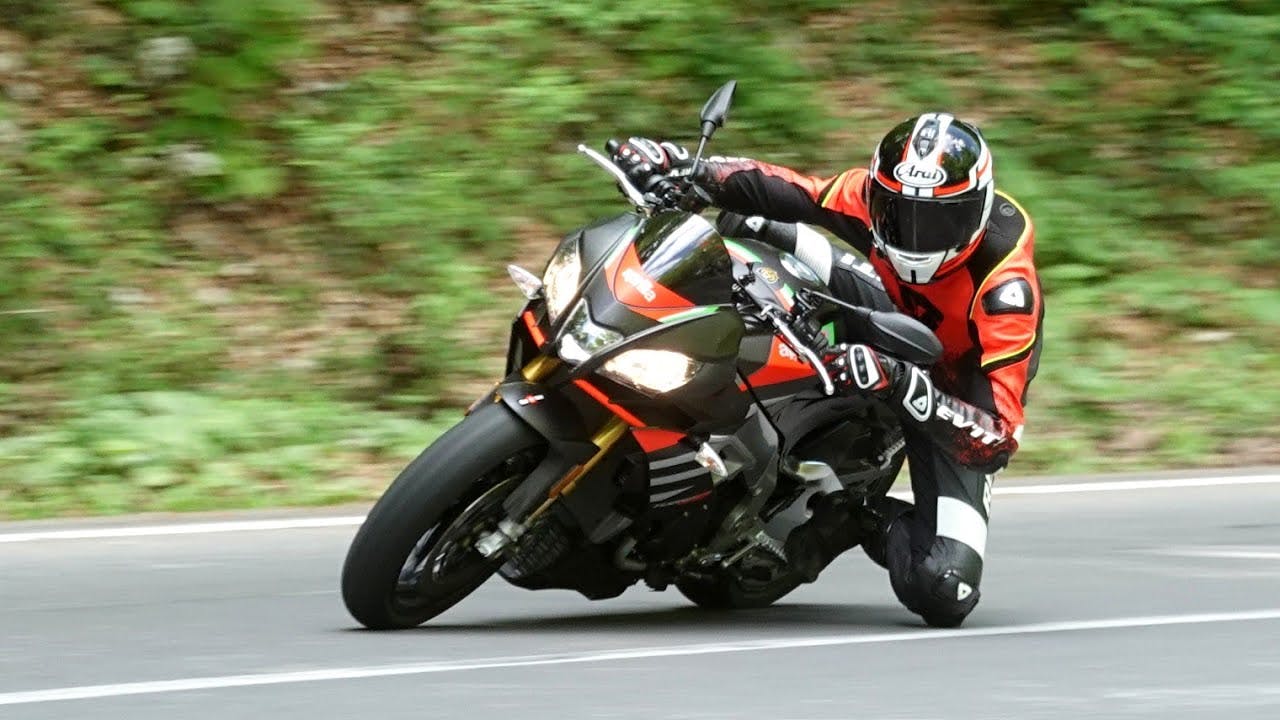 FAMILY HERITAGE
Heir to a family of motorbikes that have been voted some of the most adrenaline pumping and efficient bikes ever over the years, Tuono V4 1100 Factory is the more exclusive version, dedicated to an extremely demanding public. This bike is equipped with components that are largely derived from the Aprilia RSV4. The Factory features a series of carbon fibre details as well as semi-active electronic suspension, the most advanced currently available on the market. Calibration is facilitated thanks to simple handlebar controls, for an even more thrilling riding experience whatever the field of use.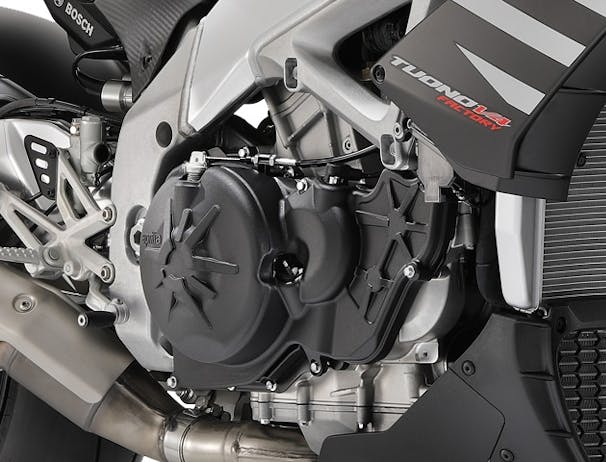 UNMATCHED PERFORMANCE
Powered by a 65° V4 engine with unique characteristics. The narrow V architecture has made it possible to make an engine that is extremely compact lengthways which helps to centralize weights and achieve a compact chassis. The changes made in this evolution of the Italian V4 have increased overall reliability and performance, without sacrificing any of the great character and marvelous sound that bikers love so much.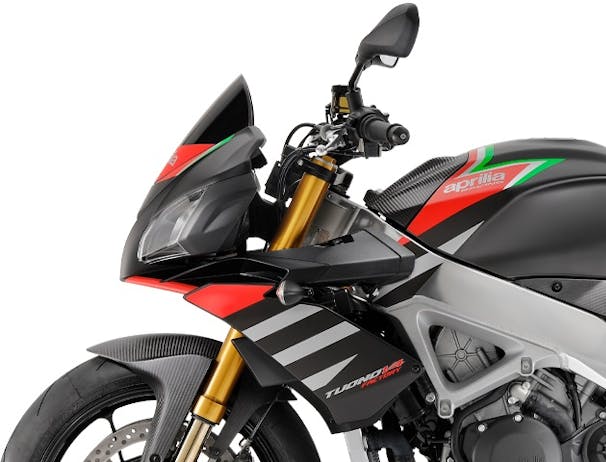 UTMOST ELECTRONICS
The Aprilia Tuono V4 1100 Factory offers, as standard, the most advanced and efficient electronic suspension system currently available, the latest technological frontier proposed by manufacturer Öhlins, and developed closely with Aprilia engineers. The particular technology of the Smart EC 2.0 semi-active suspension system allows simple and even customized calibration of the fork and shock absorbers with two operating modes on the units: semi-active mode and manual mode, both of which can be selected using the buttons on the handlebar. The user can choose between 3 mappings: Track, Sport, and Road.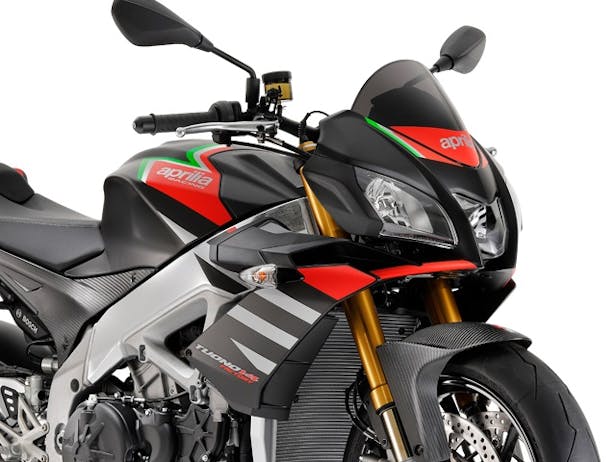 ADVANCED SYSTEMS
Already considered "best in class". Aprilia Performance Ride Control is the patented control package derived directly from winning World Superbike technology, the most complete and refined of those available on motorbikes in the same segment. The fourth generation of APRC, standard on the Tuono V4 1100, integrates seamlessly with the fine electronics management guaranteed by the fully integrated full Ride-by-Wire throttle and the inertia platform that allows an optimum possibility of detecting the dynamic conditions of the bike and therefore effective electronic control strategies. The Tuono V4 1100 range is also fitted with the control advanced multimap Cornering ABS system, developed in collaboration with Bosch to guarantee maximum safety on the road.