APRILIA RS660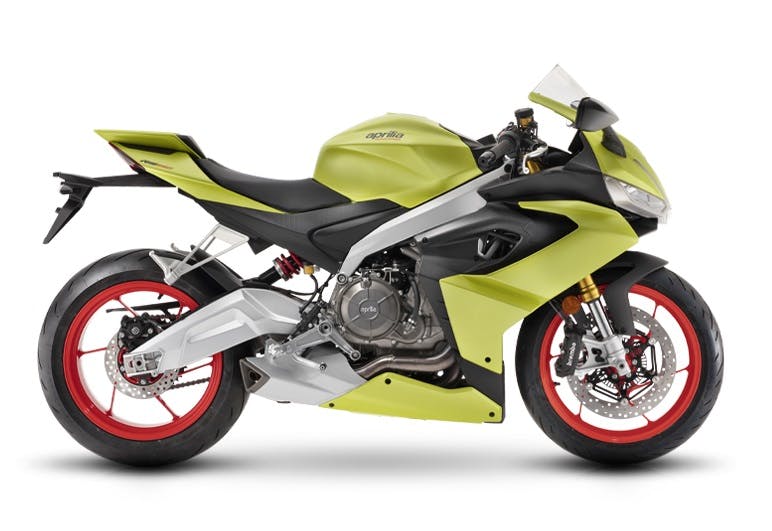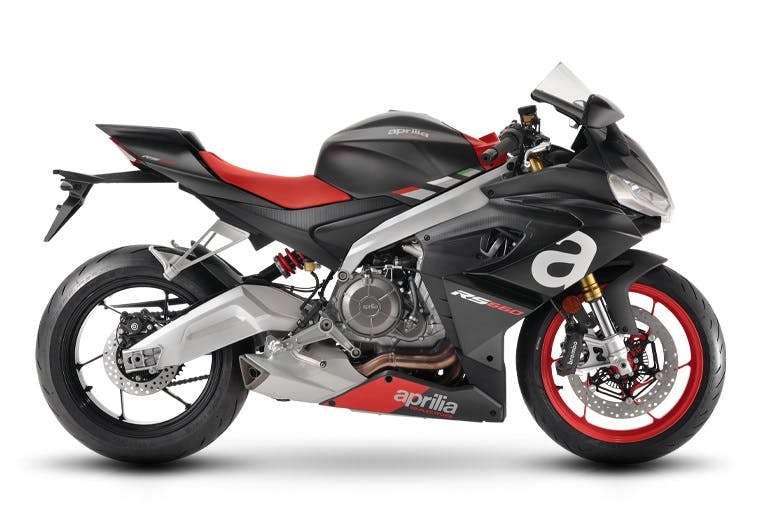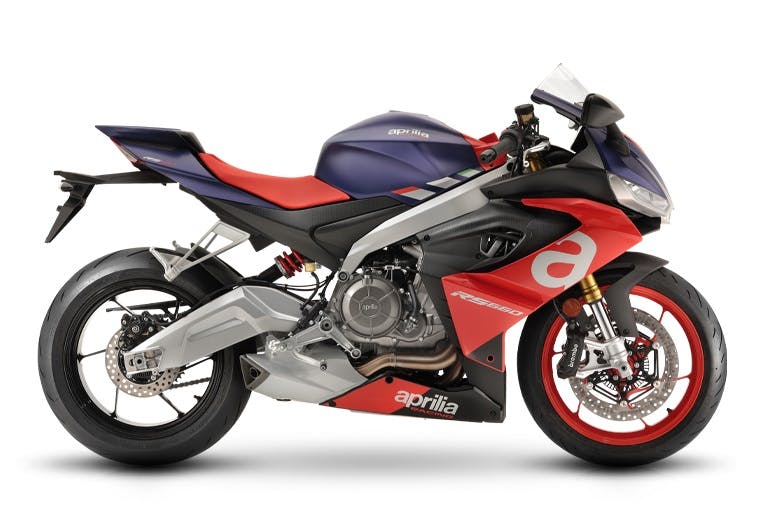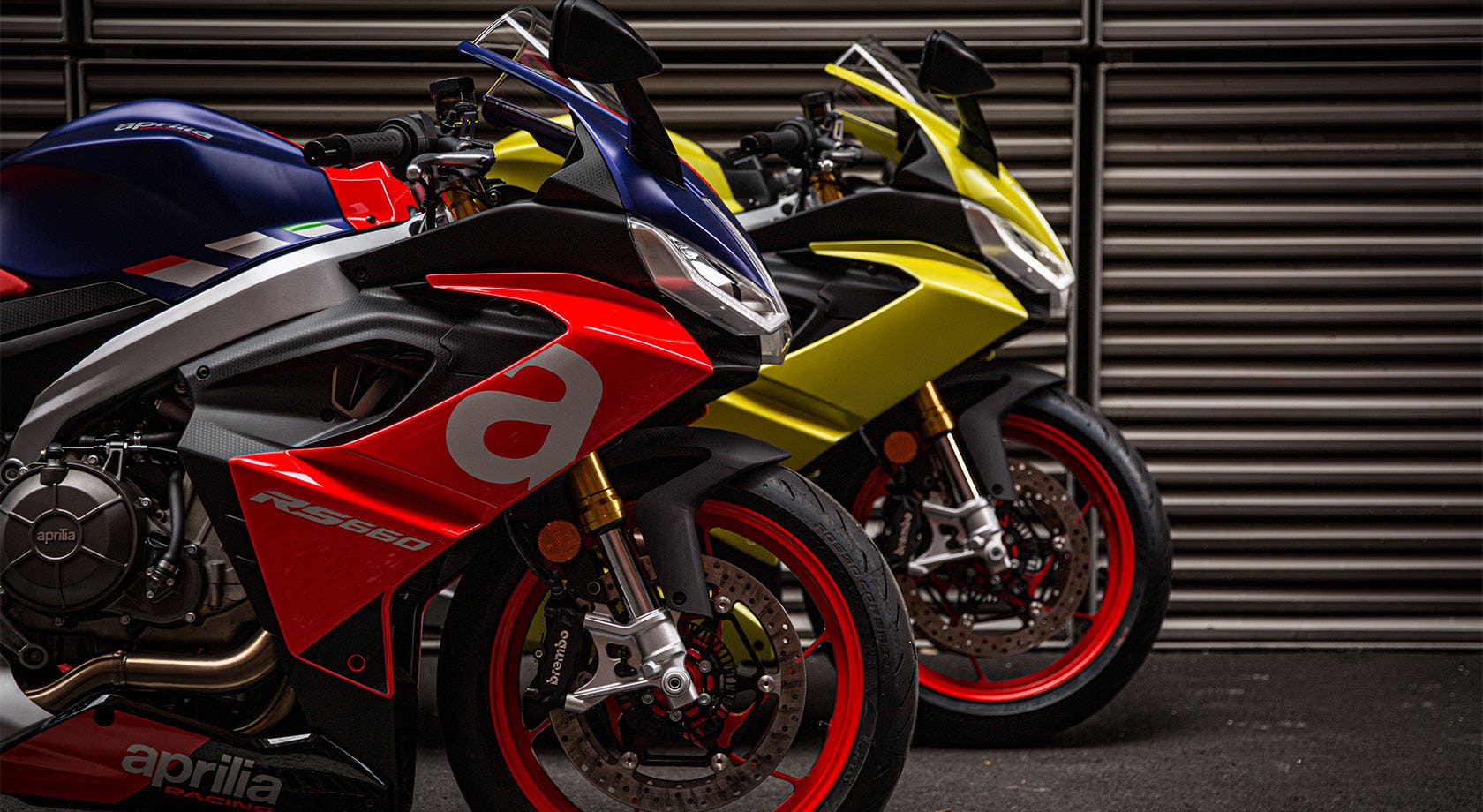 DESIGNED FOR THE FUTURE
The future respects the heritage of the House of Noale, which have long been known for its creativity and distinctive character. With its sporty personality and beautiful contemporary styling, the RS 660 takes the winning Aprilia track experience to the lane. Its unique architecture forms a lightweight, compact bike with a smooth, agile volume. Delivering stability at high speeds is all about providing a fun, enjoyable ride experience. Color choices include the brand-new Acid Gold that further emphasizes the style and the fresh, dynamic personality of this bike.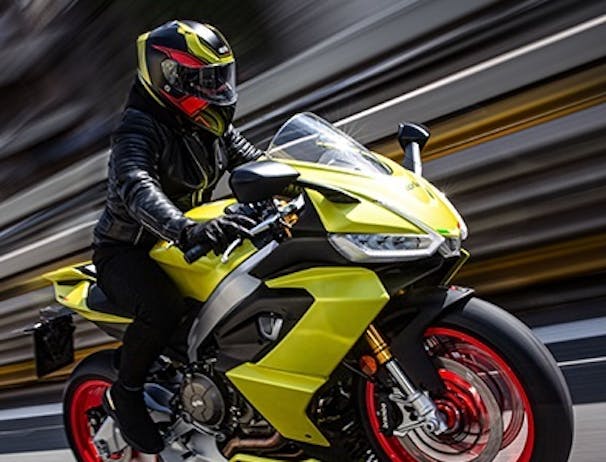 PURE APRILIA ATTITUDE
The RS 660 builds on the winning experience of Aprilia to develop new criteria for its grade. The top-of-the-range chassis provides a genuinely dynamic driving environment with its specially crafted lightweight aluminum frame and swing arm that optimizes weight distribution.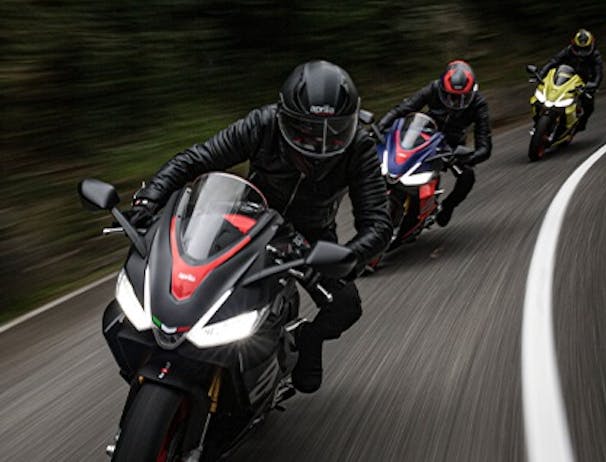 NEW RIDING EXPERIENCE
The riding posture has been deliberately built to provide stability on the road and an optimum front weight balance. The perfectly balanced arrangement of the saddle, the foot pegs and the clip-on handlebars over the steering yoke create a dynamic riding posture.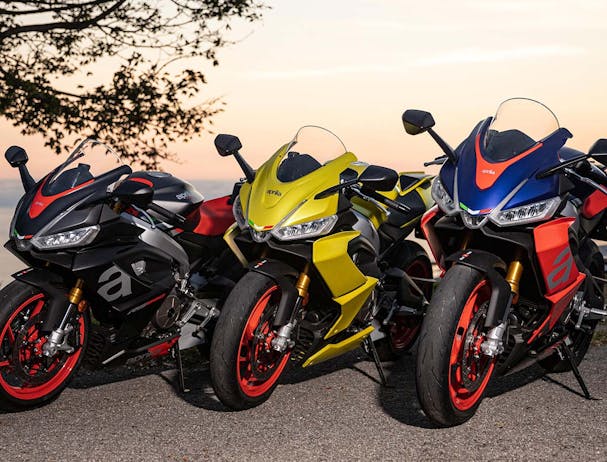 SAFETY PERFORMANCE
The new APRC (Aprilia Output Ride Control) is able to understand the state of the engine as it applies to the road in real time and makes immediate corrections to help enhance performance and safety.