YAMAHA KODIAK 700 EPS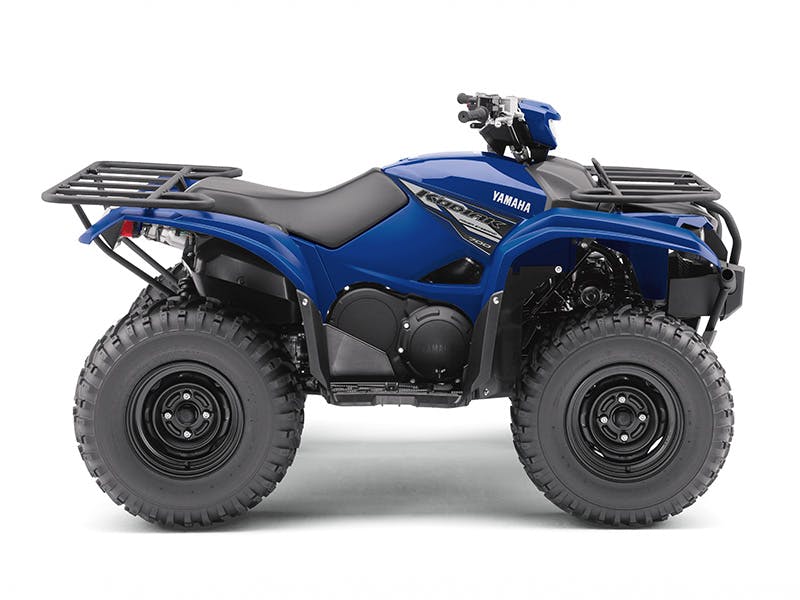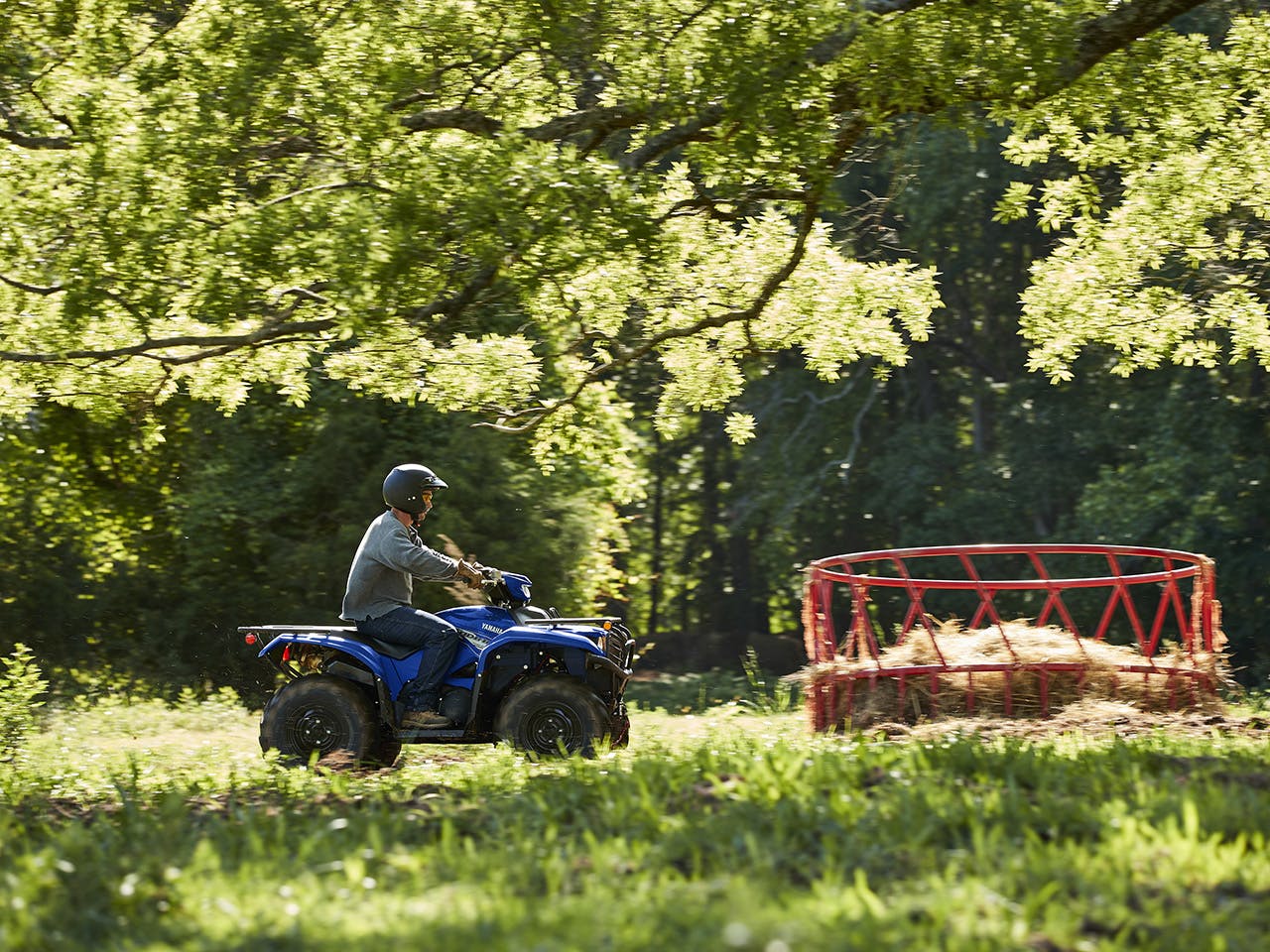 Because work Doesn't Need To Be A Chore
Designed for farmers, foresters and industrial users who need a tough utility vehicle for extreme conditions, the user-friendly Kodiak 700 delivers superior performance with outstanding value.
Powered by a fuel efficient 686cc engine – and featuring a compact chassis with a plush seat for day-long riding comfort – this tough workhorse can carry a 140kg payload plus rider and tow up to 600kg.
Kodiak – because work doesn't need to be a chore.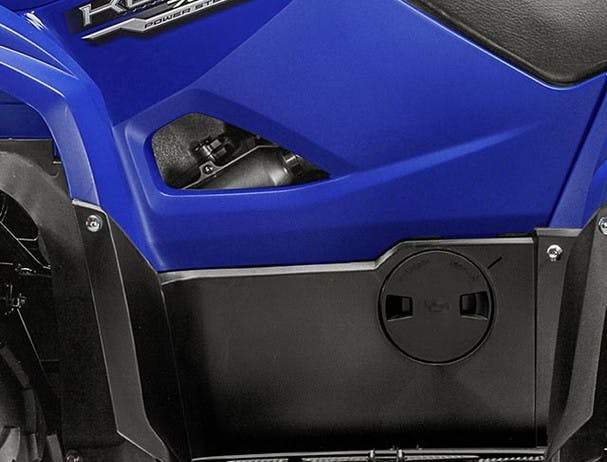 Powerful New Engine
Kodiak 700 is driven by a new SOHC, 4-valve 686cc liquid-cooled engine that has been developed to produce an optimised power delivery to complement its hard working utility role.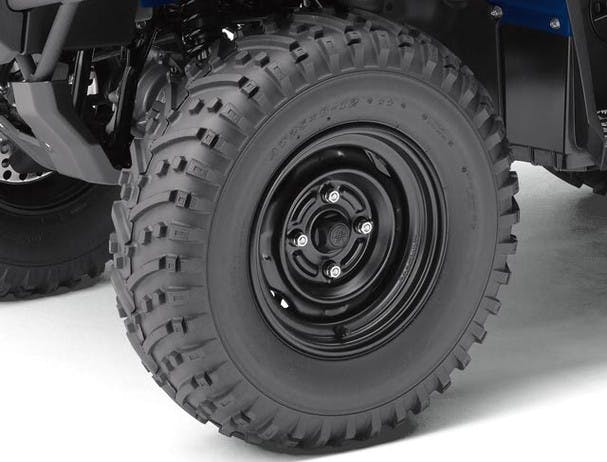 Tough Four Ply Tyres
The Kodiak's heavy duty tyres are exclusively designed 25-inch Maxxis® tyres that provide precise steering, optimise comfort and maximise available traction.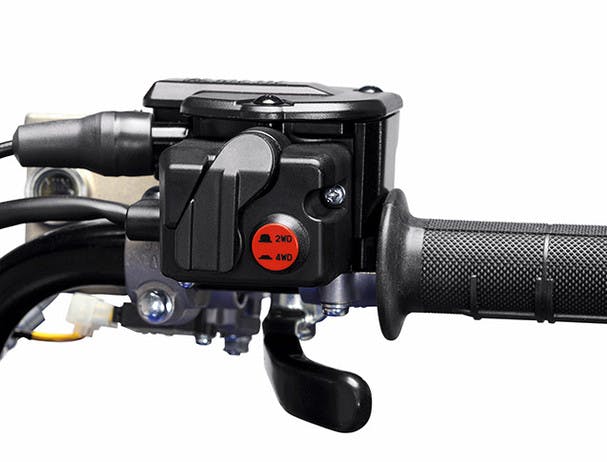 On-Command 4WD
The three-position On-Command® 4WD system lets you switch between 2WD, limited-slip 4WD and a fully locked differential 4WD all with the simple push of a button. Override button allows engine to reach maximum rpm in full diff lock mode.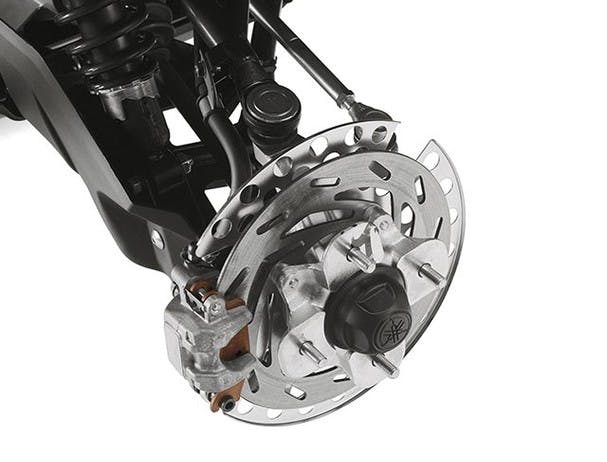 Powerful Reliable Braking
The front end of the Kodiak 700 is equipped with dual hydraulic disc brakes that provide powerful and effective stopping performance with plenty of feel, allowing the rider to maintain precise control on all types of terrain.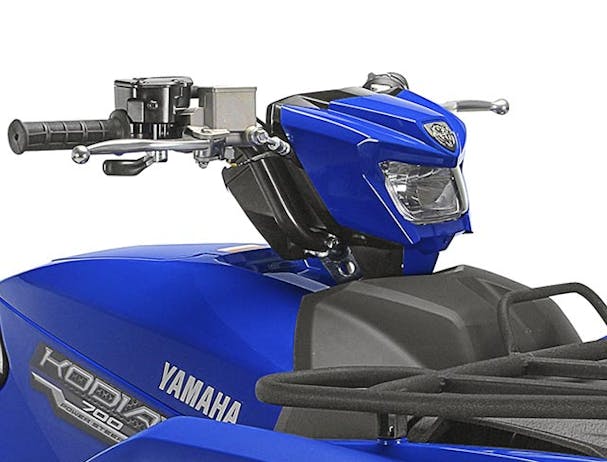 Work Light Equipped
For safer and easier night-time working and riding, the Kodiak 700 comes equipped with a centrally mounted halogen work light.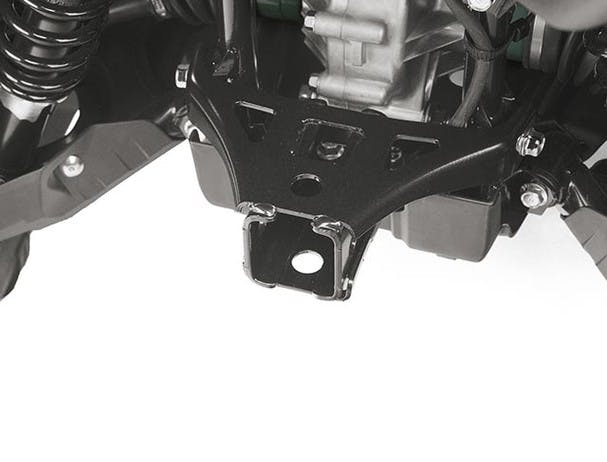 Big Towing Capacity
In addition to the Kodiaks 140kg carrying capacity it can tow another 600kg across extreme terrain with its impressive torque. Accessory two inch hitch shown.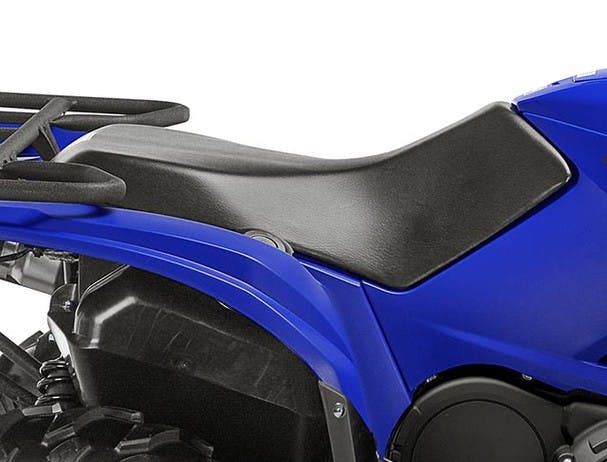 Comfortable Seat
Seat is long and plush, improving rider comfort for extended work days or trail exploring.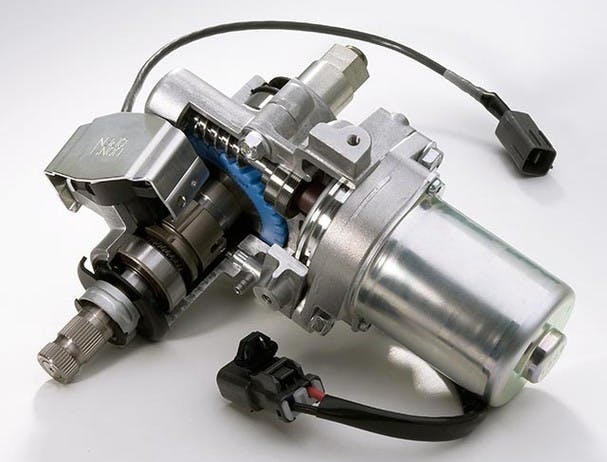 Electric Power Steering
For added comfort and reduced physical effort the Kodiak 700 EPS is equipped with Electronic Power Steering (EPS) that has been designed to offer the best balance of rider assist and positive feedback.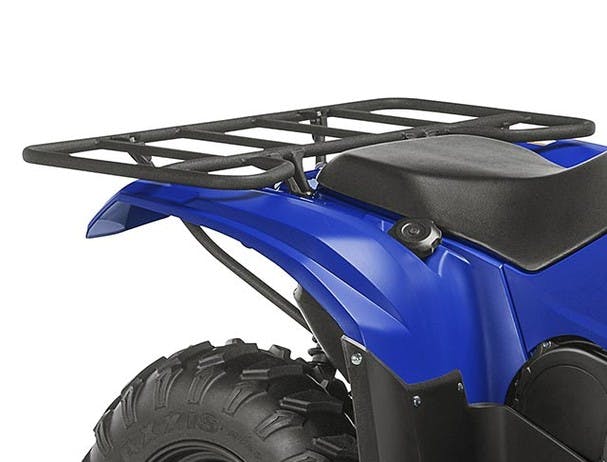 Front and Rear Racks
This big-single produces high levels of torque, making it the ideal workhorse for a wide range of jobs. The class-leading power output enables the Kodiak 700 to transport its rider plus 140kg of cargo on the racks - 50kg at the front and 90kg at the rear.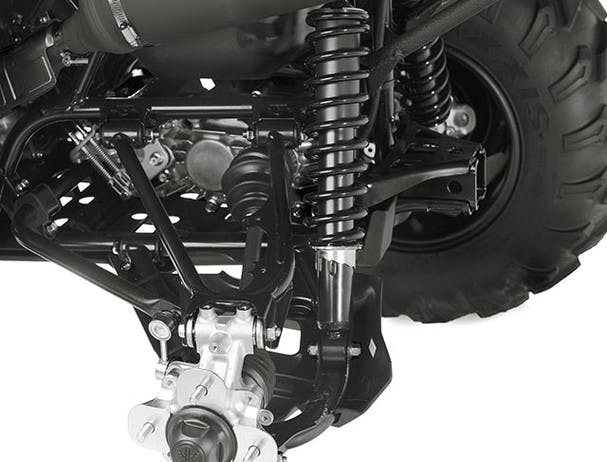 Long Travel Suspension
The Kodiak 700 is equipped with a rugged new chassis whose compact dimensions are ideally suited to the demands of the utility rider who may be mounting and dismounting regularly.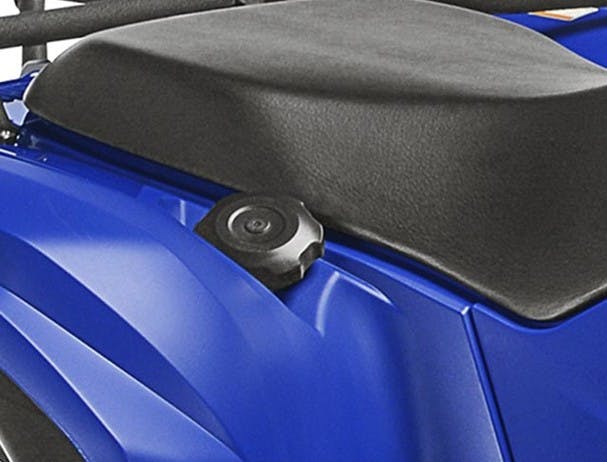 Long Range Fuel Tank
An optimised 18 litre fuel tank is located under the seat for excellent mass centralisation and handling.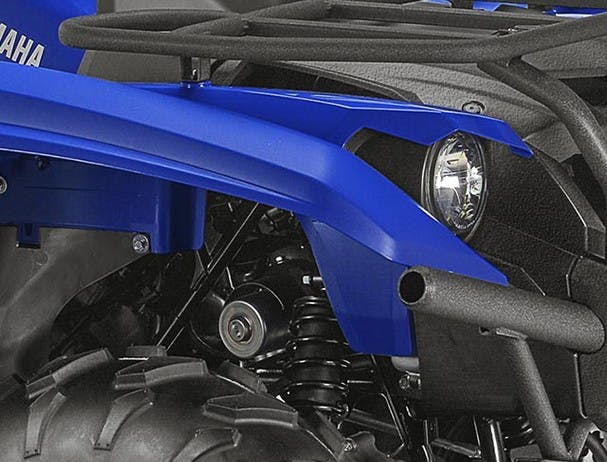 Stylish Bodywork
Kodiak 700 is equipped with stylish new bodywork that gives it a purposeful and functional front face to complement its rugged and hard-working character.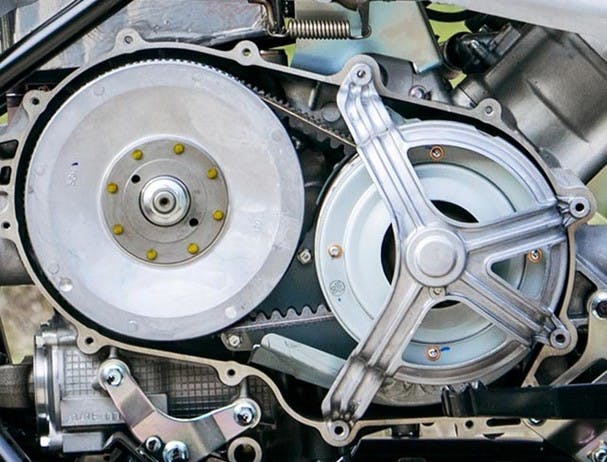 Ultramatic Transmission
Kodiak 700's Ultramatic® transmission features a gated shifter, dual- range plus reverse gear and is the most advanced drive system available. Additionally, the gear ratio and Kodiak-specific CVT settings are designed to lower engine RPM.