SUZUKI QUADSPORT Z50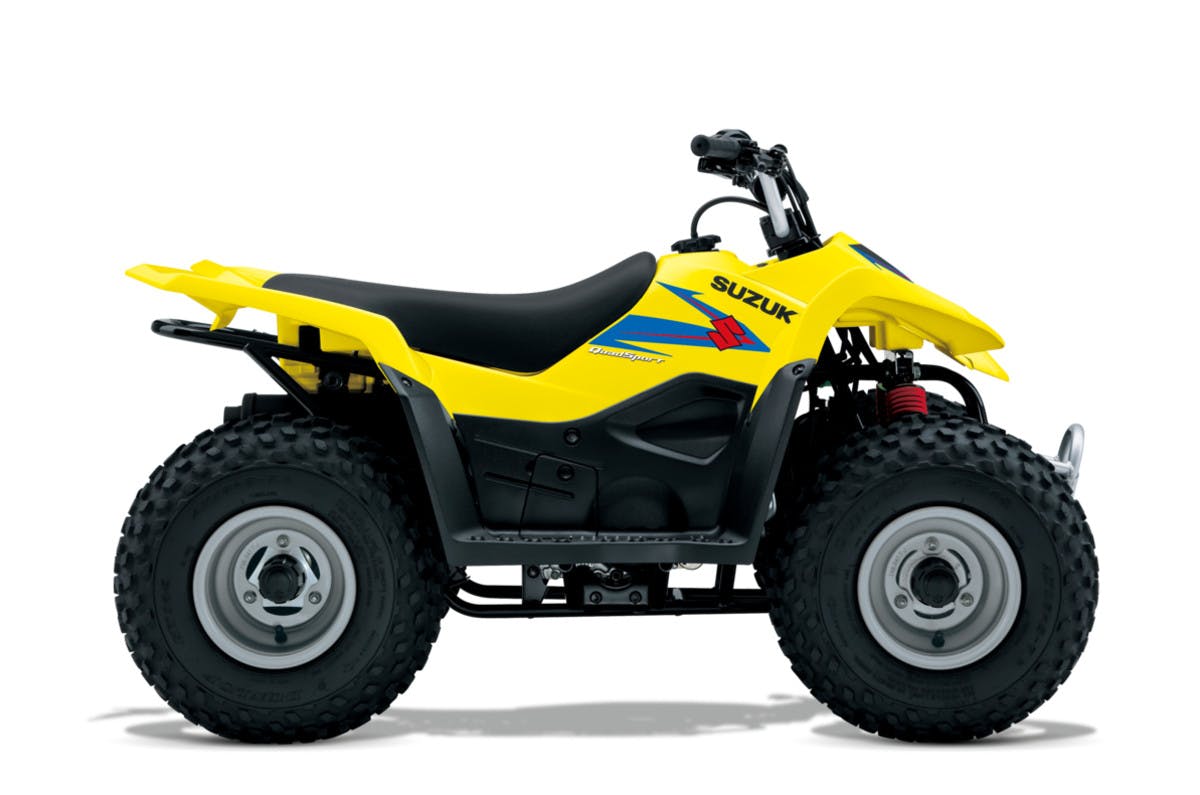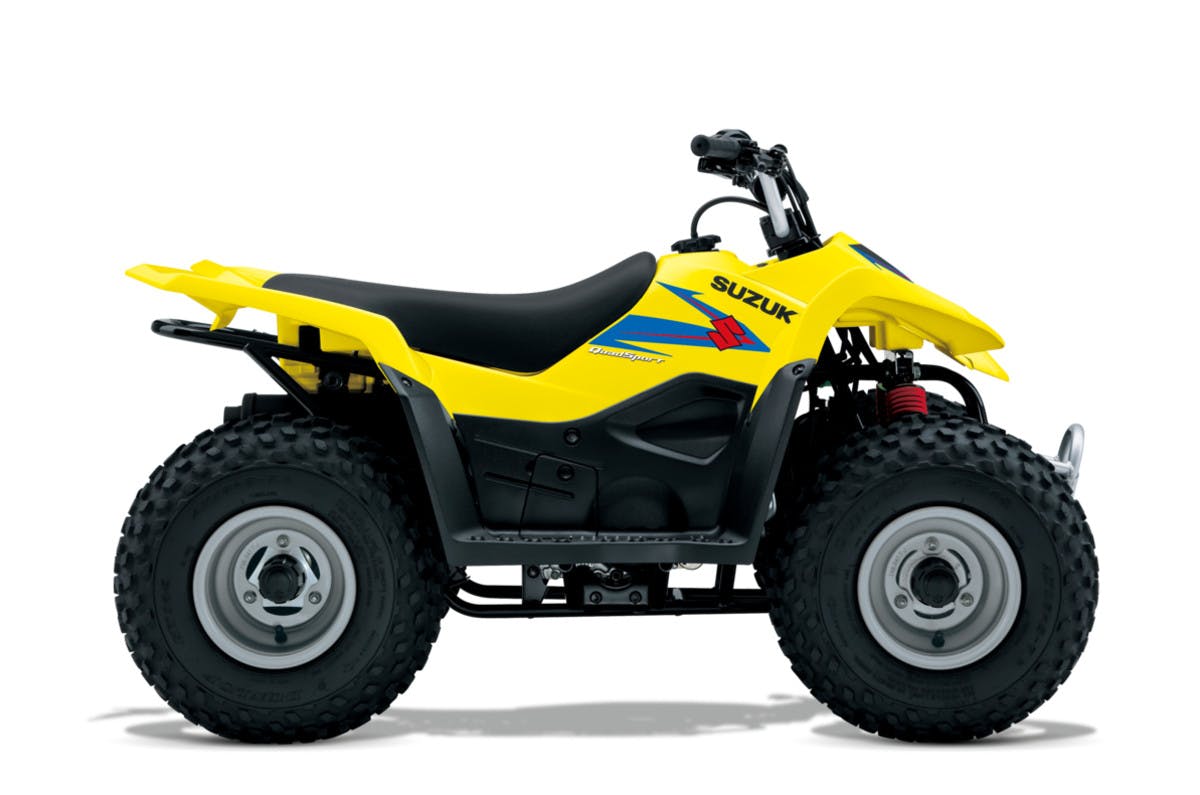 PART OF THE FAMILY
Check out the four-wheeler full of action-packed fun from Suzuki; the QuadSport Z50, an easy-to-ride and safe way for kids to have fun on four wheels! The QuadSport Z50 is the entry level four stroke minibike in the ATV range. Tackling tight corners and rough terrain for junior adventurers will be a breeze with the QuadSport Z50's smooth, quiet and plenty powerful build. There's also a more than satisfying 2.6 litre fuel tank which means there's plenty of playtime between fuel stops. Independent suspension and automatic transmission allow for easy control and an enjoyable ride. Safety features including a tether type remote engine stop switch, electric starter, throttle limiter and full floorboards. The QuadSport Z50 is one bike that is packed with quality, safety and style making it the perfect choice for younger adventurers!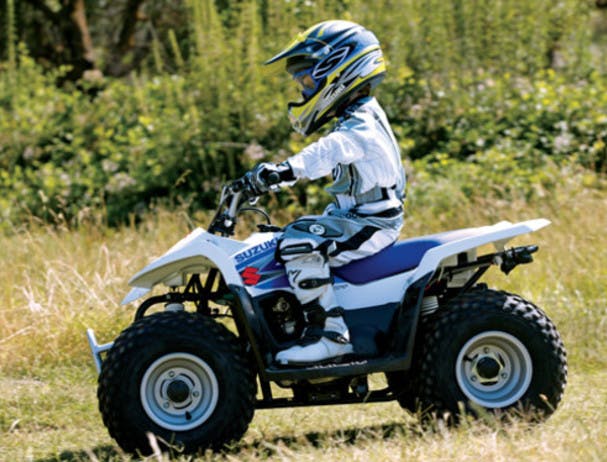 49cm3, 4-stroke, single-cylinder engine
with a performance-enhancing cylinder provides smooth, quiet and powerful output.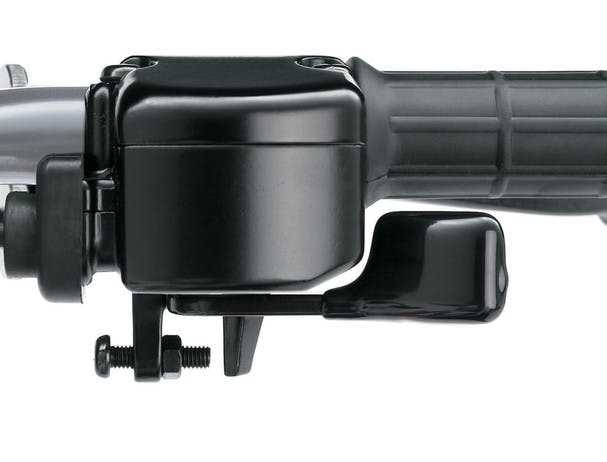 Throttle limiter
A simple screw-type throttle limiter allows speed and power to be adjusted to suit the rider's ability.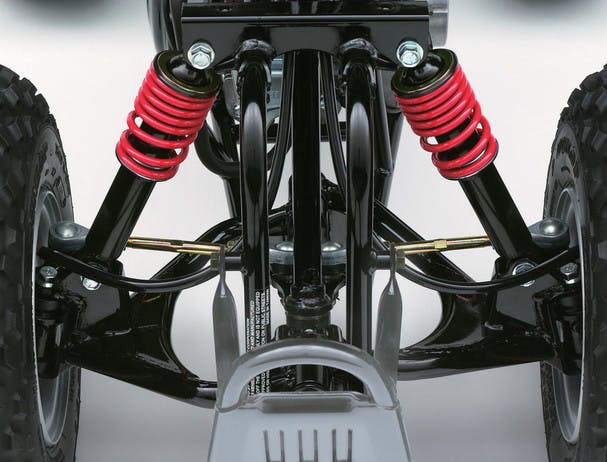 Single A-Arm front suspension
Front wheels have independent single A-arm suspension for smooth riding and easy steering control.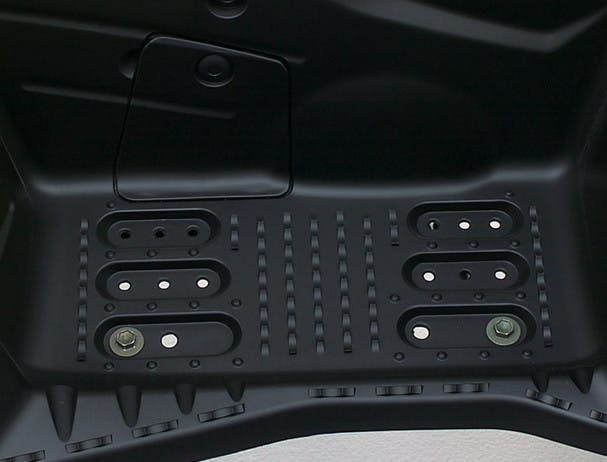 Full-size floorboards
keep the rider comfortable and steady.