SUZUKI KINGQUAD 400 ASI 4X4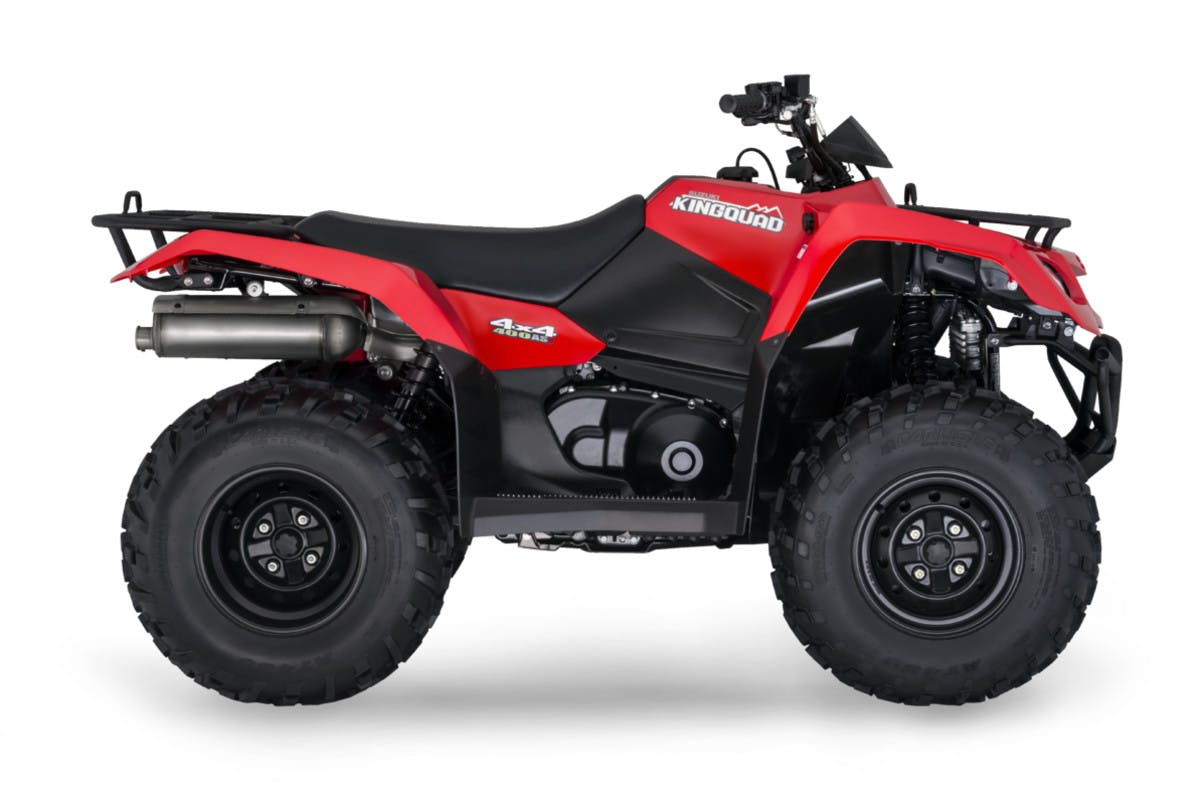 BUILT TOUGH
Drawing on expertise gained with farm-bred fuel injection systems for the legendary KingQuad 750 and KingQuad 500, Suzuki has now applied this leading edge technology to the KingQuad 400 range. The KingQuad 400's new fuel injection system uses 3-D ignition maps for smooth and responsive power throughout the rev range, along with benefiting from more consistent cold starts for improved reliability. The revised 376cc 4-stroke 4-valve engine features new cam profiles for more usable power, whilst the redesigned exhaust system helps improve efficiency and overall performance. The KingQuad 400 also features an easy-to-read LCD digital display with a speedometer, odometer, tripmeter, hour meter, clock, fuel gauge and more, allowing riders to track their progress easily and efficiently.  There's no limit to how tough and versatile a middleweight ATV can be. For proof, check out the KingQuad 400 4x4 Automatic. The KingQuad 400ASi lets you quickly and conveniently select two- or four-wheel drive operation. And whether you have a long day of work ahead or a long trail in front of you, you'll appreciate your KingQuad's load of technically advanced features.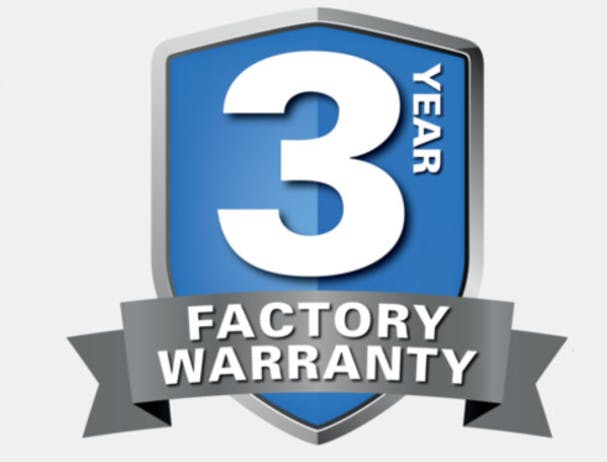 3 Year Factory Warranty
At Suzuki we back our entire range of hard-working Farm ATV products with a full 3 year factory Suzuki warranty. It's our show of commitment to you.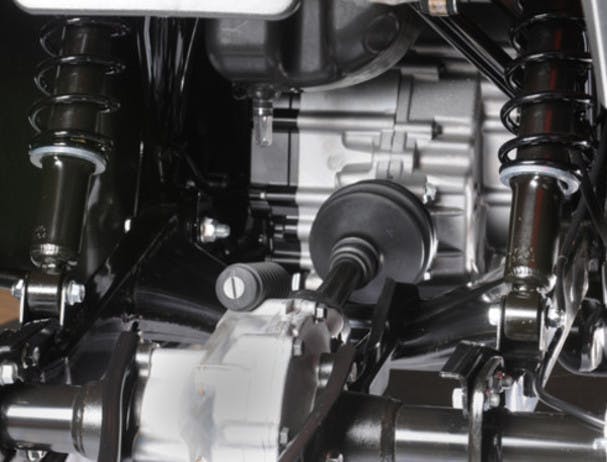 Fully automatic CVT (Continuously Variable Transmission)
with an advanced engine braking system that reduces free-wheeling to help control during steep descents.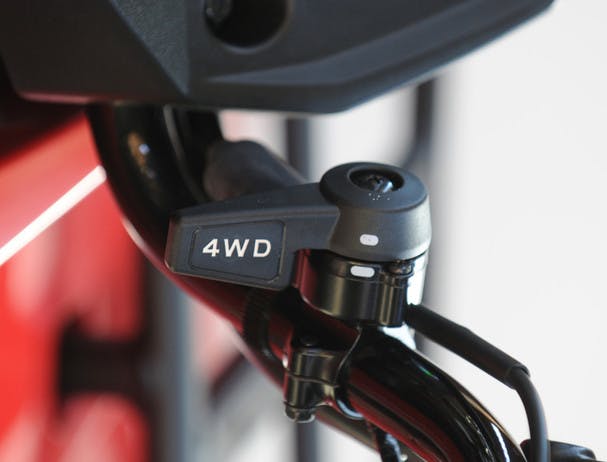 Selectable 4WD
Easy switch into 2WD using a handlebar-mounted lever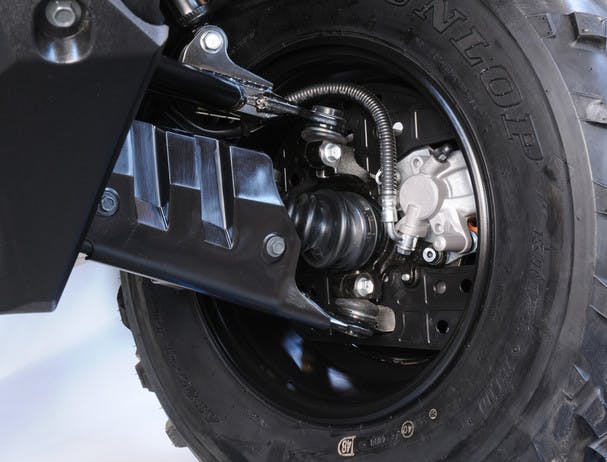 Dual front hydraulic disc brakes
feature calipers with a large 34mm piston diameter and maximum brake-pad surface area for increased stopping power and outstanding durability.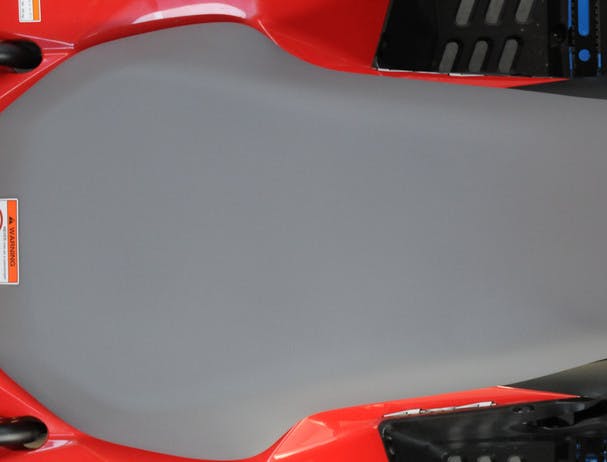 Suzuki's exclusive T-shaped seat
designed for all-day comfort and easier body-weight transition.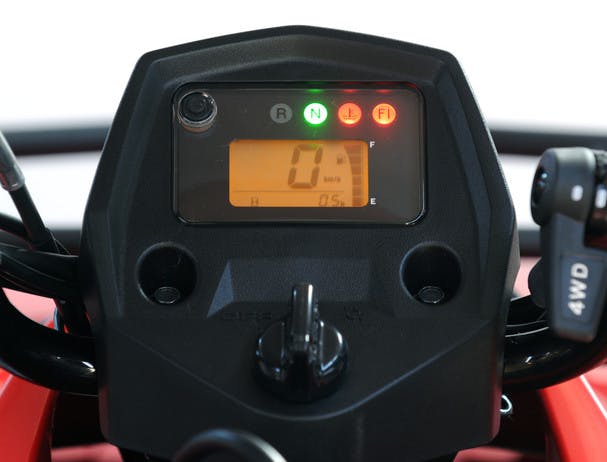 LCD digital Instrumentation
includes speedometer, odometer, tripmeter, hour meter, clock, fuel gauge and indicator lamps for reverse gear, neutral, oil and FI.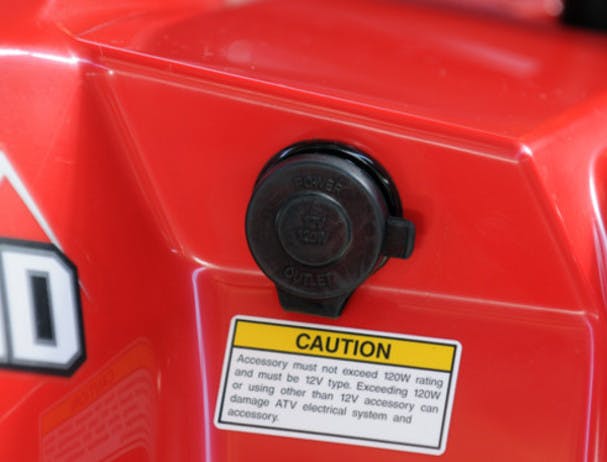 Automotive-style DC power outlet on front fender
A winch-ready chassis and factory-installed flexible tube routing for wiring make winch installation simple.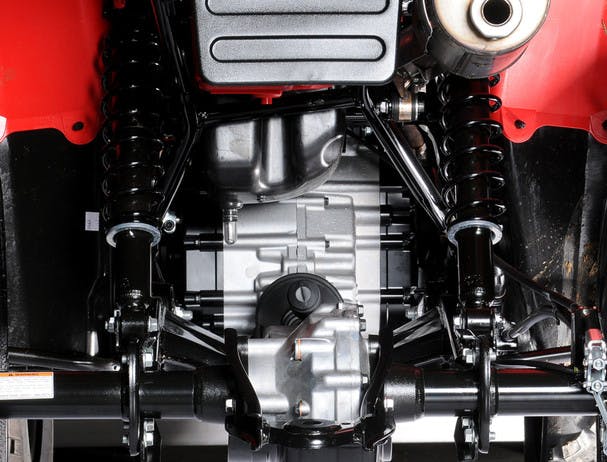 Swingarm rear suspension system
with 170mm of wheel travel and class-exclusive twin shock absorbers provides agile handling and plush responsiveness.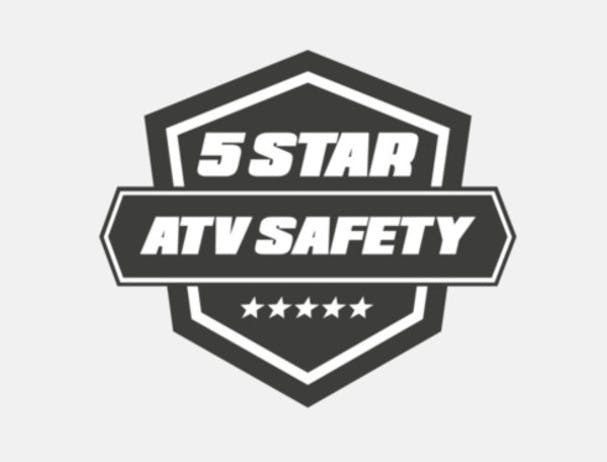 5 Star ATV Safety
As a leading manufacturer of ATVs, Suzuki is serious about improving safety outcomes and endorses the official 5 Star Safe ATV User Guide to assist riders to improve their own safety outcomes: