SUZUKI GSX-S750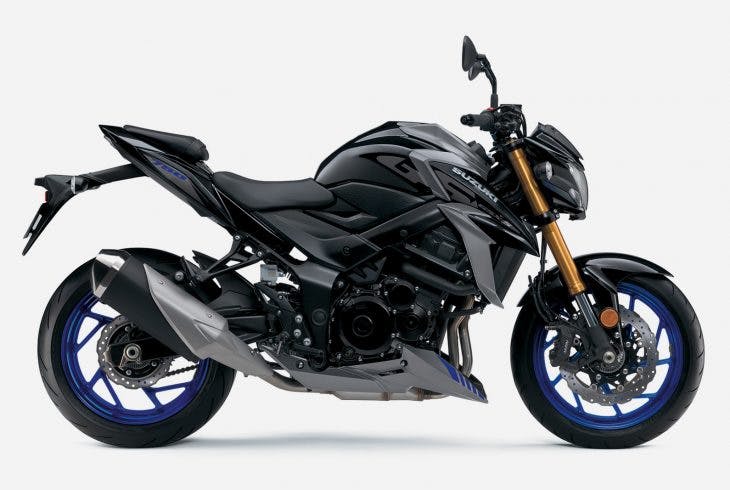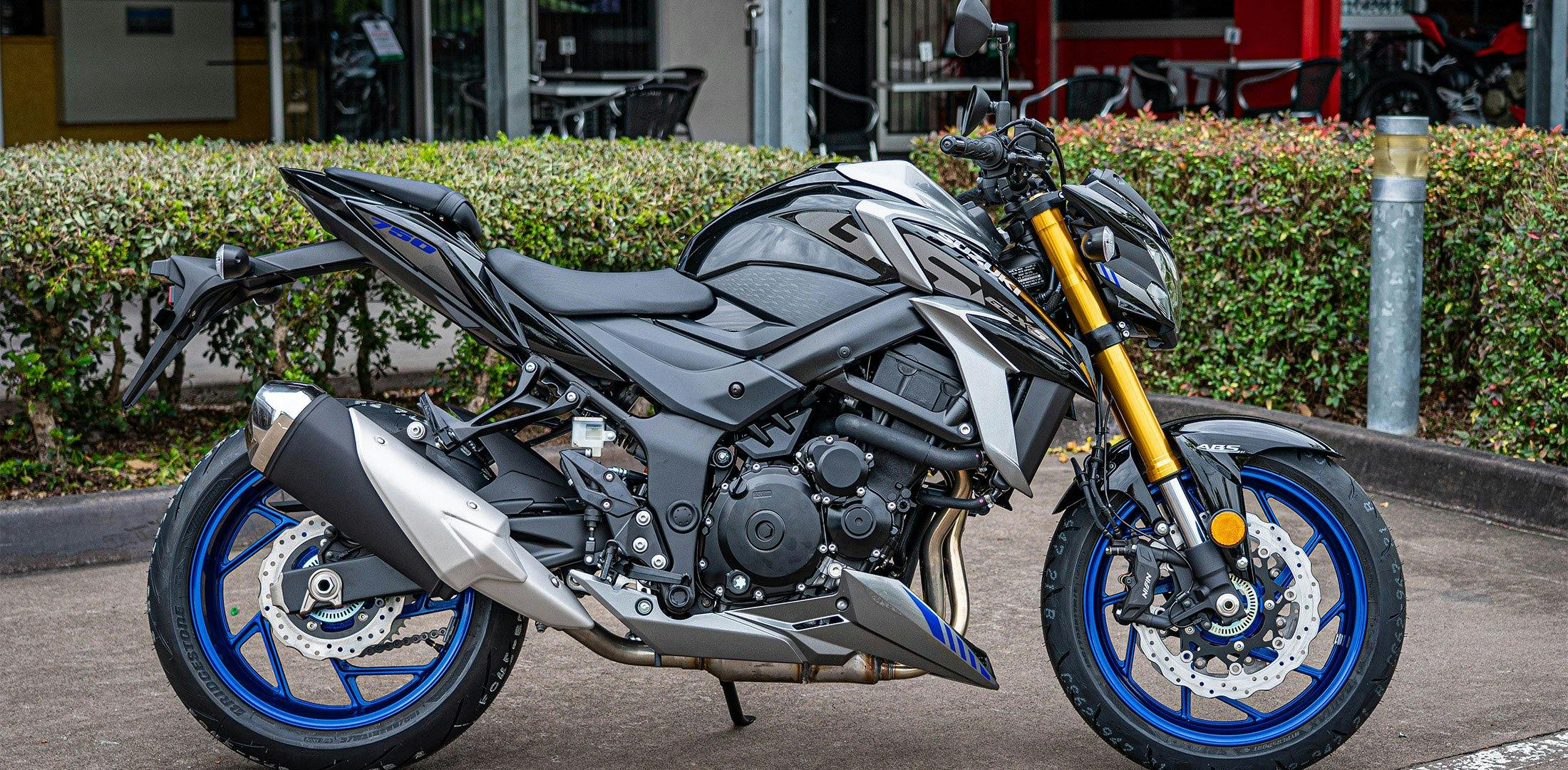 THE APEX PREDATOR
Hear the wild induction roar strike your soul. Feel genuine GSX-R power stir your spirit. Own the apex of every corner. Powered by a legendary supersport engine. Armed with the latest technologies. Tuned to command the streets. Built to reign supreme over naked sportbikes. The GSX-S750 is a true apex predator.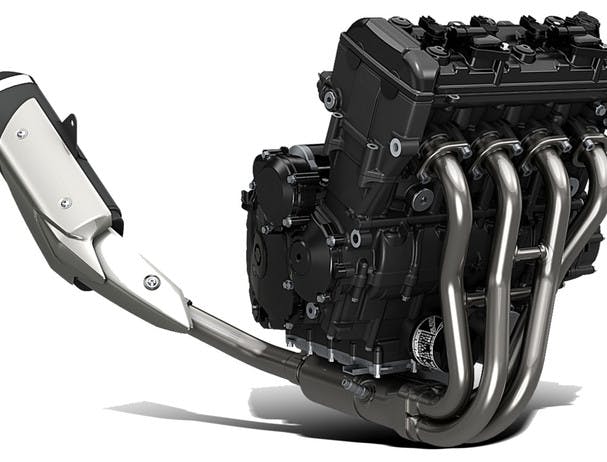 Ready to rock the streets
Inherited directly from a GSX-R supersport machine, the powerful 749cm3 four-cylinder fuel-injected engine produces 84kW @10,500rpm and 81Nm @9,000rpm and is specially tuned and refined to maximise its potential on the streets.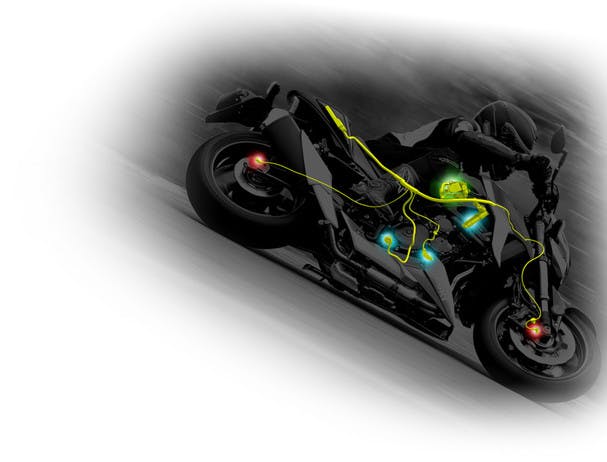 Three-mode traction control system
This track-bred technology provides greater confidence and reduces fatigue by delivering control over engine output that helps prevent rear wheel spin.
Carefully sculptued bodywork
Highlights include the powerful lines of the chiseled fuel tank, vented front fender, light rear fender, molded mirrors, and angular tail section with integrated LED taillight, new clear turn signals, and clean layout of all wiring and hoses.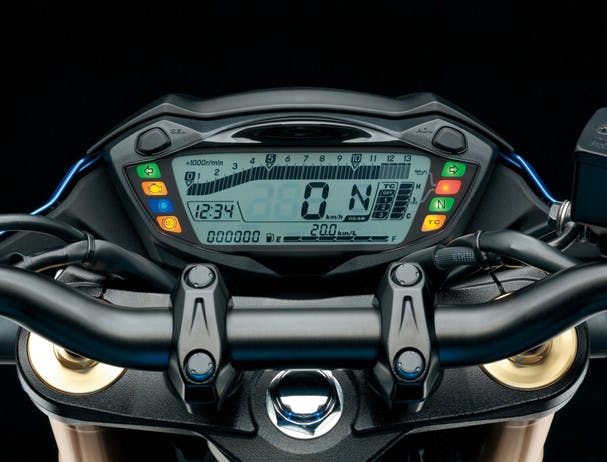 Lightweight LCD instrumentation
The GSX-S750 features a lightweight, brightness-adjustable LCD instrument panel. Readouts include the speedometer, tachometer, traction control mode status, gear position, odometer, dual tripmeters, coolant temperatures, driving range.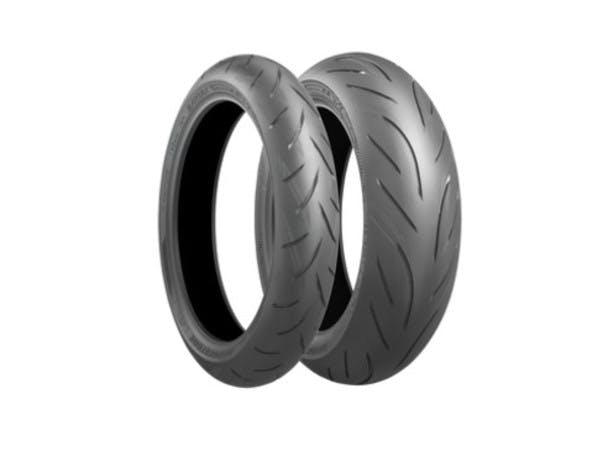 Bridgestone BATTLAX HYPERSPORT S21 tyres
The GSX-S750 is shod with Bridgestone BATTLAX HYPERSPORT S21 tyres, which feature a high level of controllability and solid feeling of traction.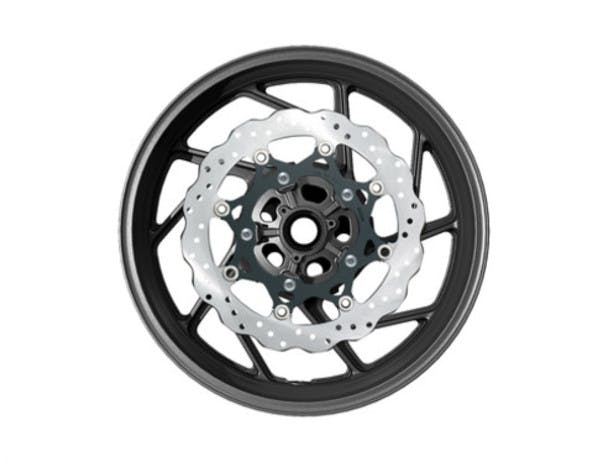 Sporty, lightweight wheels
Newly designed lightweight 10-spoke cast aluminium wheels enhance the appeal of the GSX-S750.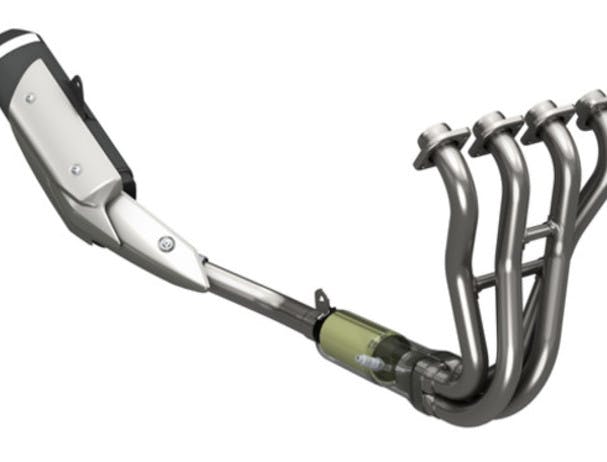 Lean, clean exhaust system
The streamlined design of this updated exhaust system eliminates the need for Suzuki's Exhaust Control Valve, improving its looks, greater performance and reduced weight.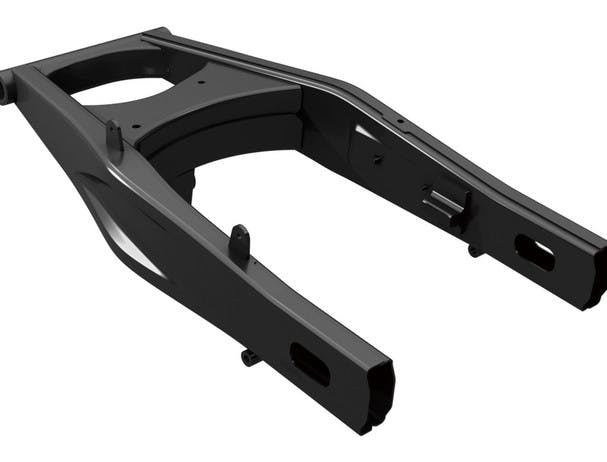 Variant cross-section swing arm
With tapered lines that speak of performance and sporty good looks, this new swing arm design is a perfect fit for the GSX-S750. It also features a clean and stylish new chain adjuster.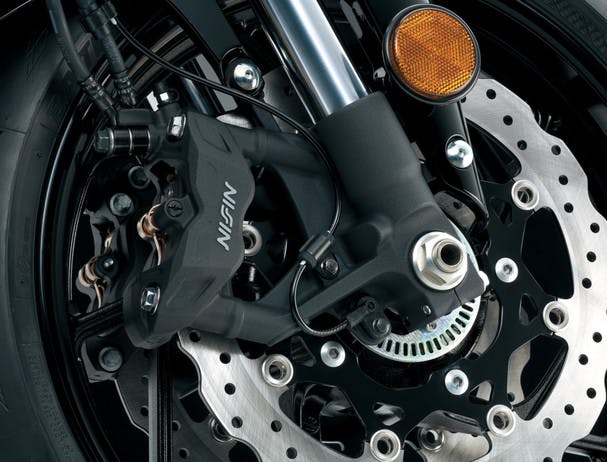 Radial mounted four-piston opposed front calipers
The radial mount design provides a positive feeling when applying the brakes and maximises braking control.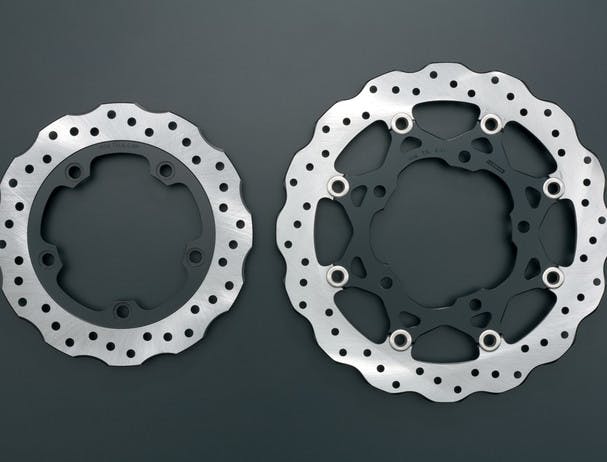 Petal-type front and rear discs
Adopting a petal-type design for the 310mm floating-mount front discs adds an even sportier look to the GSX-S750's bold styling.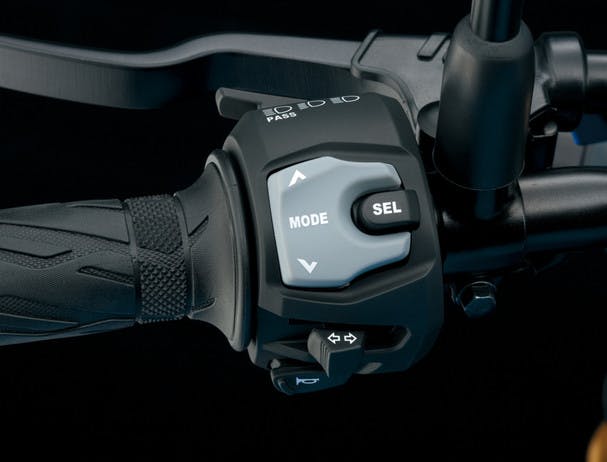 Full control at your fingertips
Switches on the handlebars let you select traction control modes and change the LCD information displays on the fly for full control over your settings and riding environment.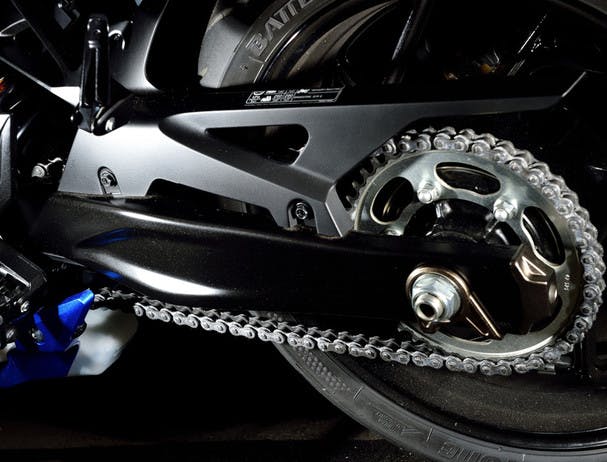 Shorter final drive ratio
The GSX-S750 adopts a shorter final gear ratio that helps maximise acceleration, while sixth gear retains a ratio that does not compromise top speed.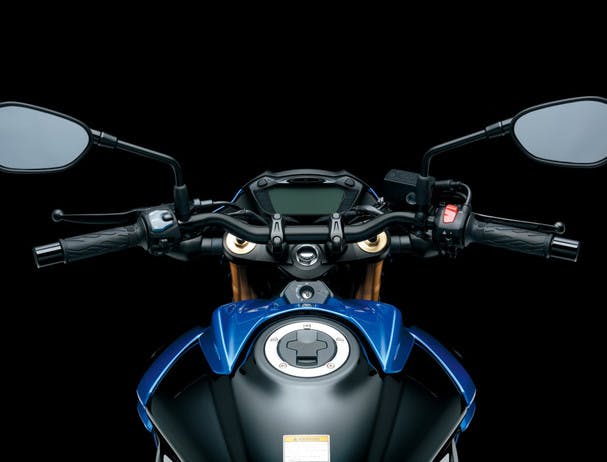 Tapered handlebars
Combined with black levers and a new switch design, they enhance the looks of an area that often falls within the rider's field of vision.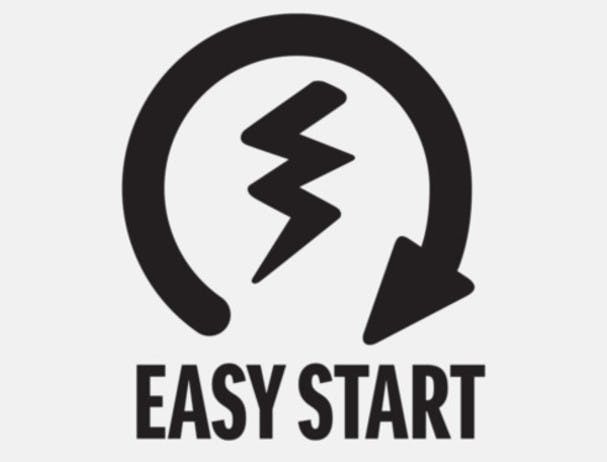 Easy Start System
A simple press of starter button turns over the engine and starts the bike. Not having to hold the button down until the engine fires adds extra convenience when heading out on a ride.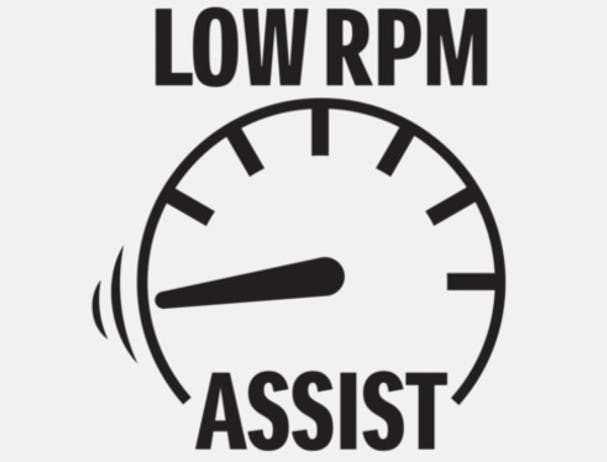 Low RPM Assist
Engine speed is controlled to ensure it doesn't drop below what is necessary to maintain a smooth idle. Low RPM Assist also monitors engine speed, enabling the rider to operate the clutch lever and pull away without opening the throttle.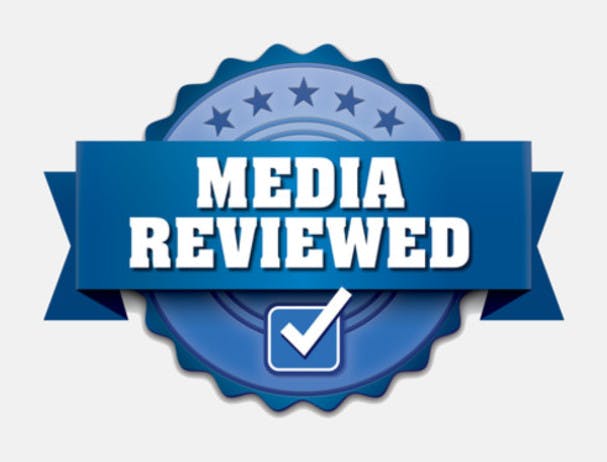 GSX-S750 Media Reviews
Get the low down on the all-new GSX-S750 from Australia's leading motorcycle jounalists.