SUZUKI GSX-S1000GT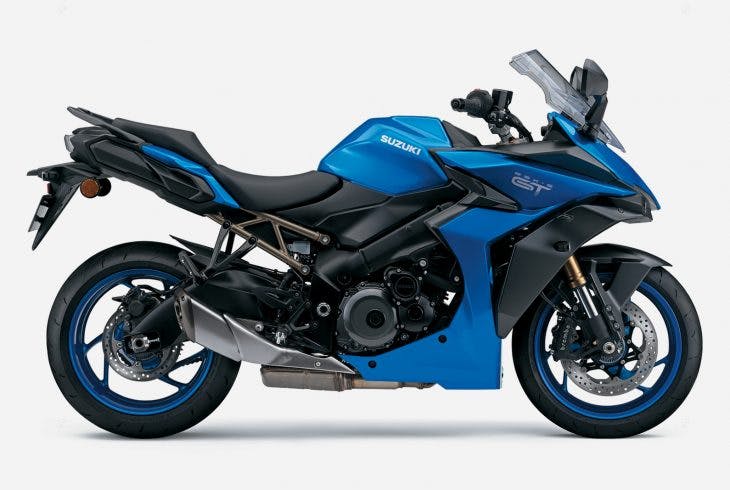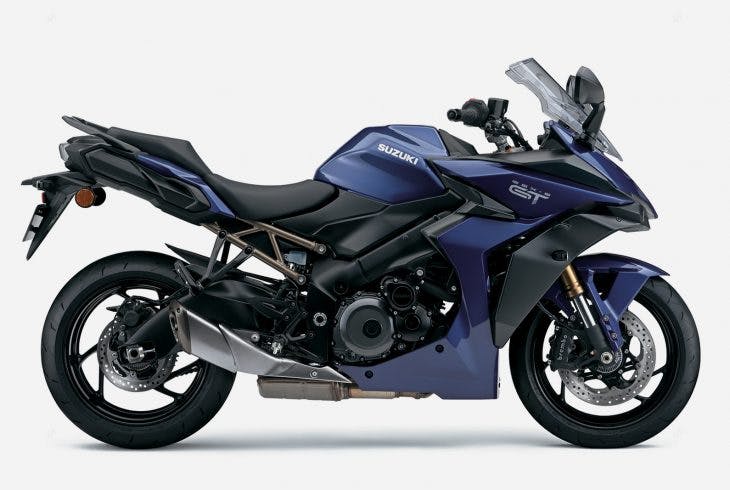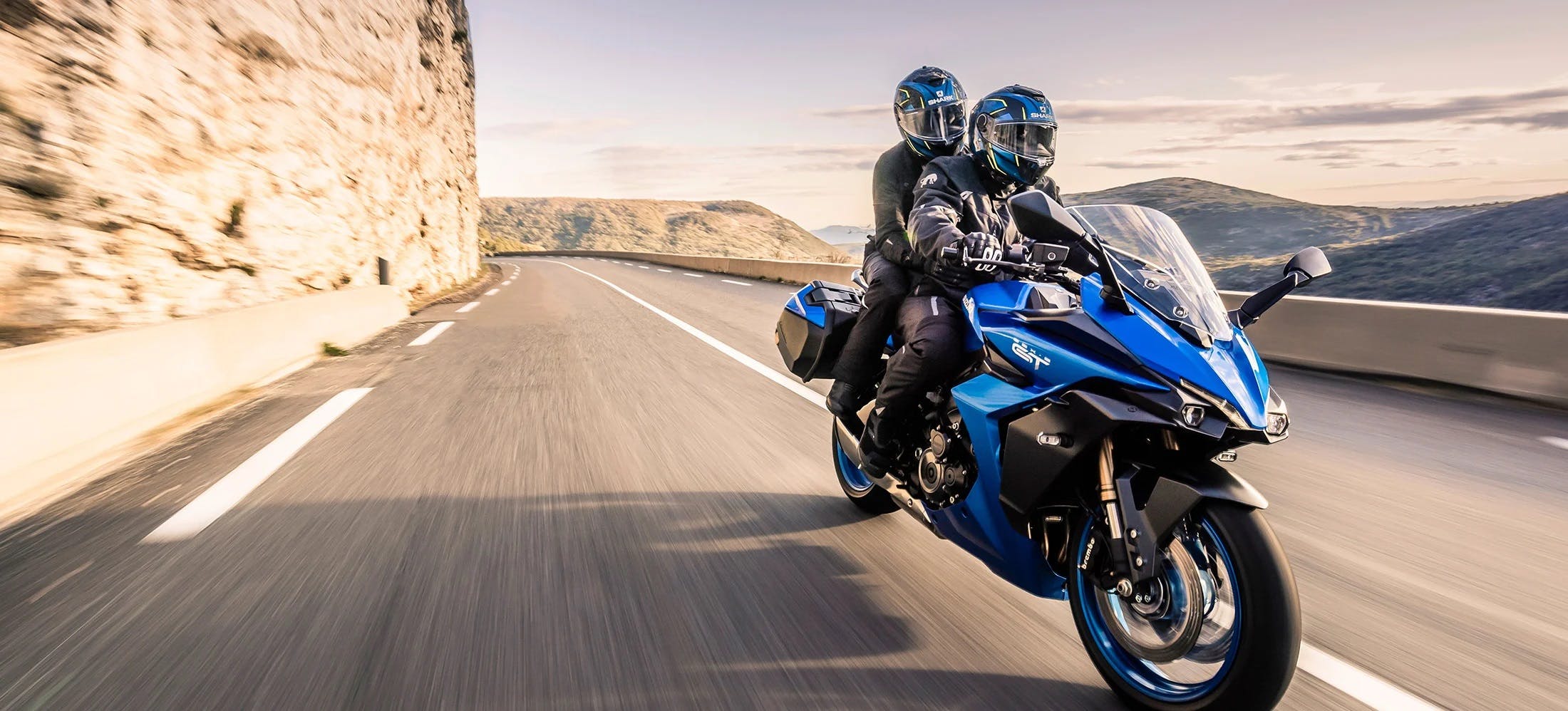 SET YOUR SCENE
The 'Grand Tourer' GSX-S represents a total rethinking of what performance-minded touring enthusiasts desire and the result is a new lightweight performance-minded sports tourer built to conquer extended two-up journeys with unprecedented comfort, controllability, and connectivity bundled in a luxurious eye-catching package worthy of the 'GT' designation.
At first sight, it will leave you speechless, then the journeys and vistas will turn you into a storyteller.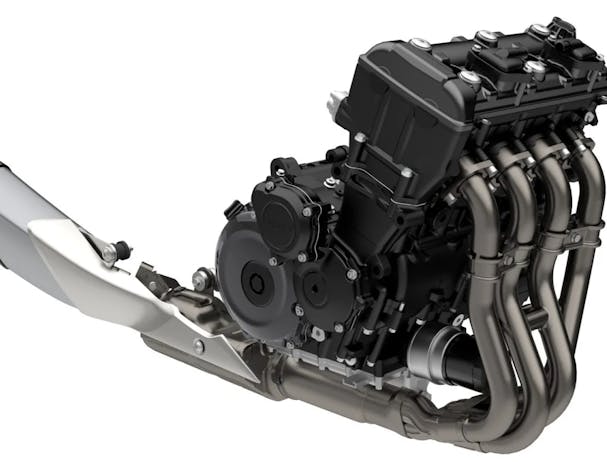 Power and Reliability to go the distance
This street-tuned engine is based on core architecture that benefits from know-how acquired over decades of developing the GSX-R1000 to win countless production race victories, while also incorporating advanced technologies developed for MotoGP racing.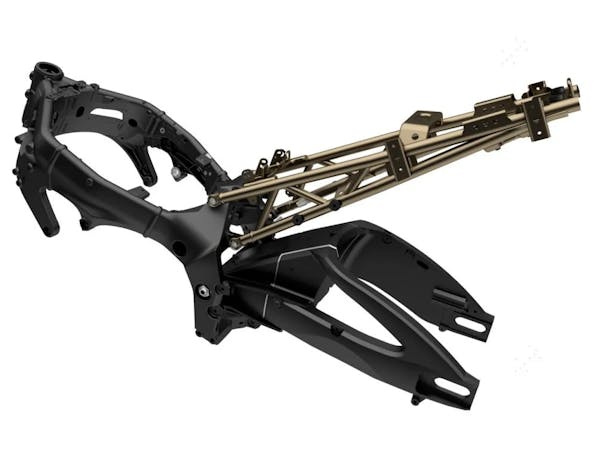 Chassis Engineered for Distance
The twin-spar aluminium frame on the new GT is built to deliver nimble handling and great road holding ability that will go the distance, even when carrying a passenger and fully loaded with gear.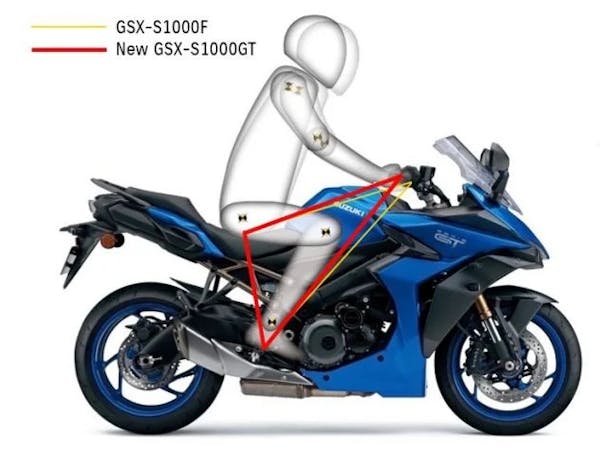 Greater Comfort and Control
R&D to find the optimum riding position for touring led to angling the handlebar grips 14mm closer to the rider than on the previous GSX-S1000F. This enables the rider to have a more upright posture, which enhances comfort.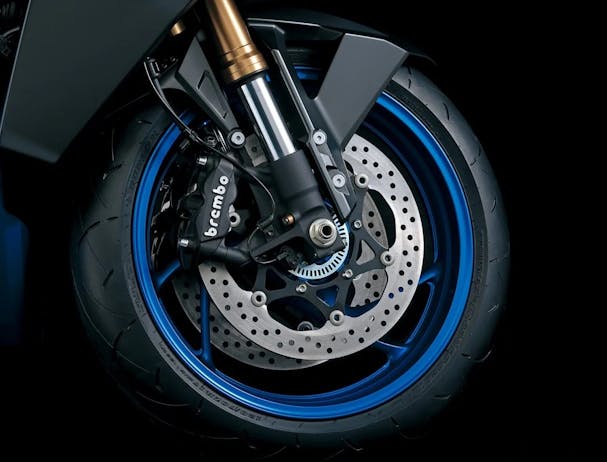 Superior Braking
An antilock braking system (ABS) helps the rider stay in directional control even during hard braking. The GT is equipped with a top-of-the-line radial-mount Brembo monobloc calliper, each has four opposed ø32mm pistons acting on a ø310mm floating-mount disc for strong stopping power.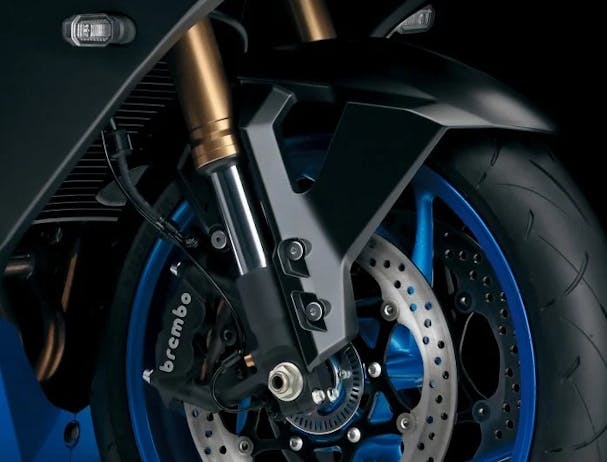 Performance-tuned Suspension
The ø43mm KYB inverted front forks feature 120mm of travel with fully adjustable damping, rebound, compression and spring pre-load settings. The suspension settings were thoroughly tested and tuned to optimise to suit the new Dunlop SPORTMAX 2 tyres.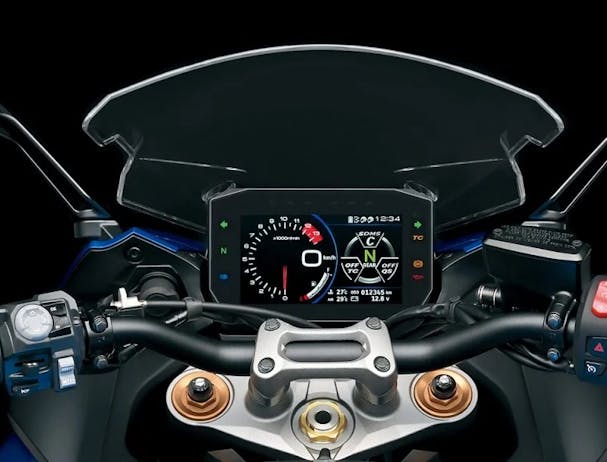 Aerodynamics
The GT's new front cowl, windscreen and mirrors are all meticulously designed to contribute to achieving the requisite level of aerodynamic performance. Each component was analysed early in the development process to identify any issues.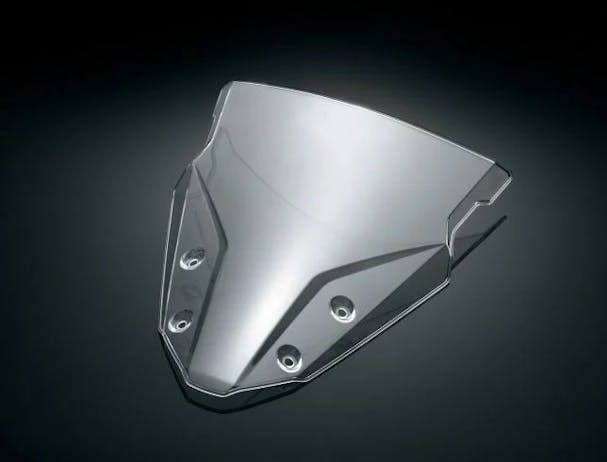 Windscreen
While aerodynamic performance was a given, design priorities for the GT's new windscreen focused keenly on maximising wind protection to deliver relaxing comfort worthy of a grand touring riding experience.
Vibration-absorbing footrests
The aluminium pegs of both the rider and passenger footrests are covered with vibration-absorbing rubber. This reduces the amount of vibration transmitted to the feet, which in turn lessens fatigue, especially on long rides.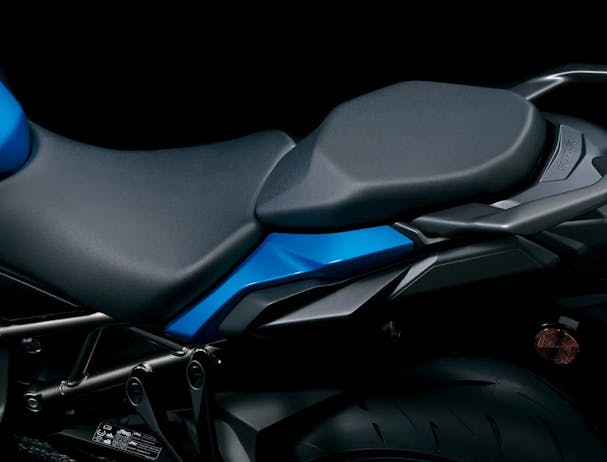 A more relaxing ride
The rider and pillion seats feature a sporty and attractive new design that aims maximise comfort on long rides. Both are covered in a new skin material that provides positive grip.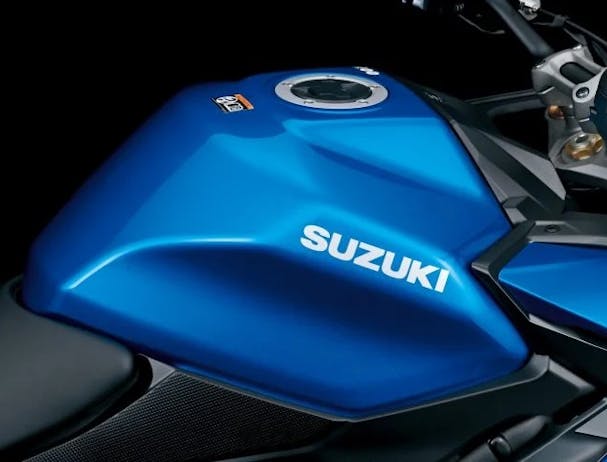 19L Fuel Tank
The new fuel tank increases capacity to 19L, all without appearing larger. Its large capacity combines with the engine's excellent fuel efficiency to bring the rider greater peace of mind by blessing the GT with superior touring range per tank of fuel.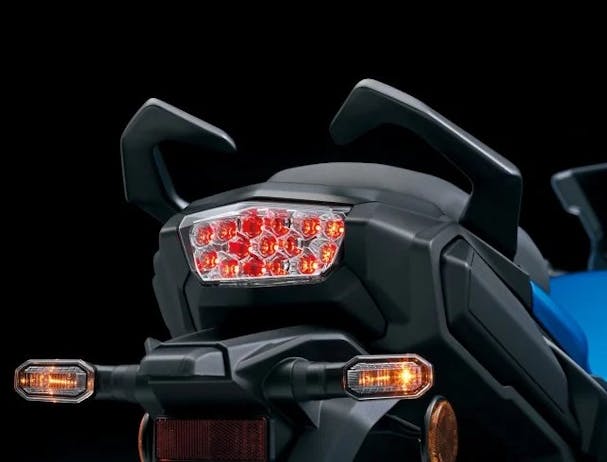 LED Tail Light and Indicators
The rear combination light and new indicators use LEDs for high visibility and long life. With a clear lens covering the LEDs, the design of the rear combination light conveys a premium feel that emphasises the stylish lines of the compact tail section.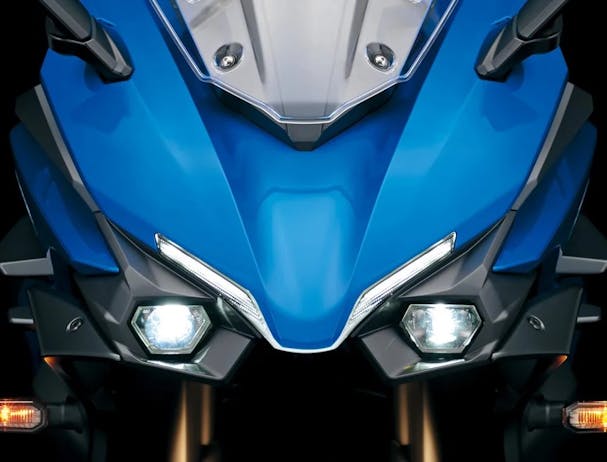 Comfort has a new look
The striking new front cowling  combines the protruding nose, the pair of horizontally arranged LED headlights, new mirror design and side mounted indicators to create a look of advanced GT styling that proposes a new face for Suzuki street motorcycles.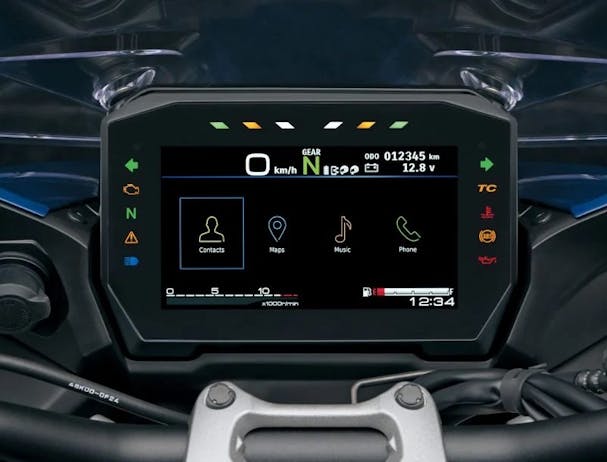 6.5″ Full-Colour  TFT Display
Developed specifically as a large multi-information display for use  on motorcycles, the GT's new-generation TFT LCD panel features an anti-reflective coating for improved visibility in bright light and a scratch resistance surface.