SUZUKI BOULEVARD S40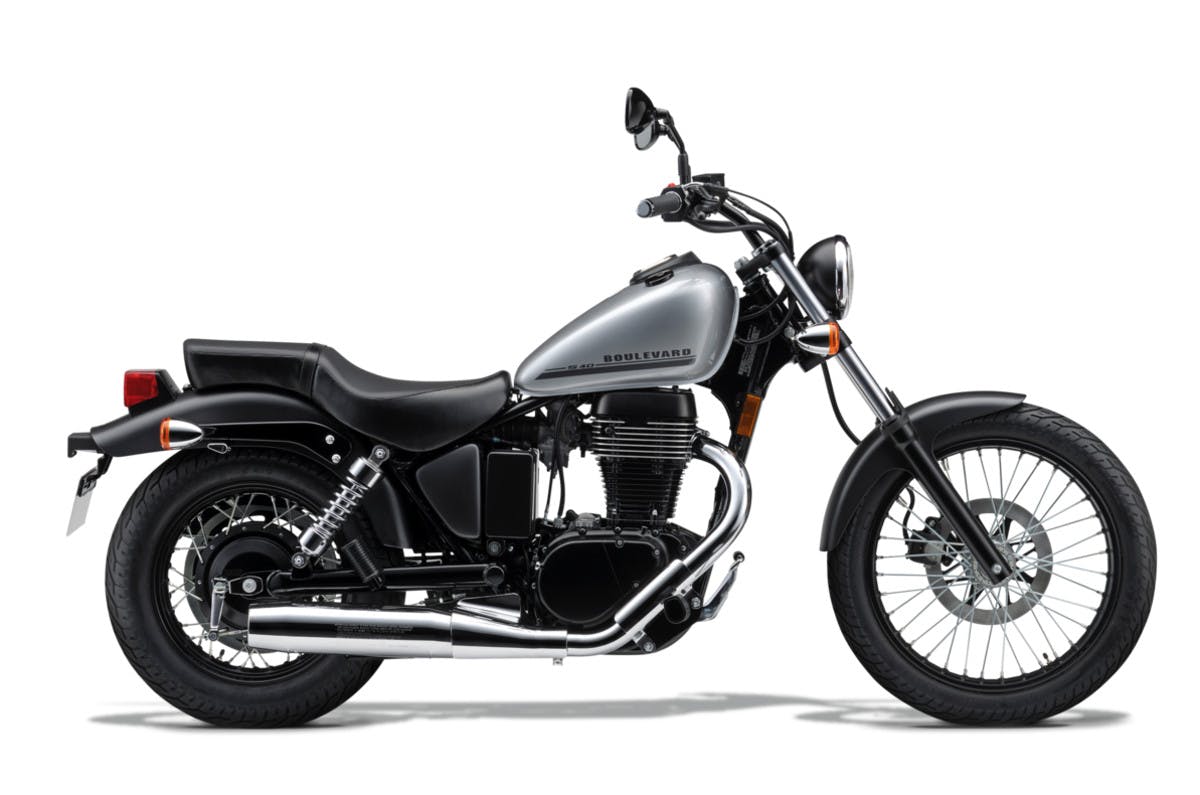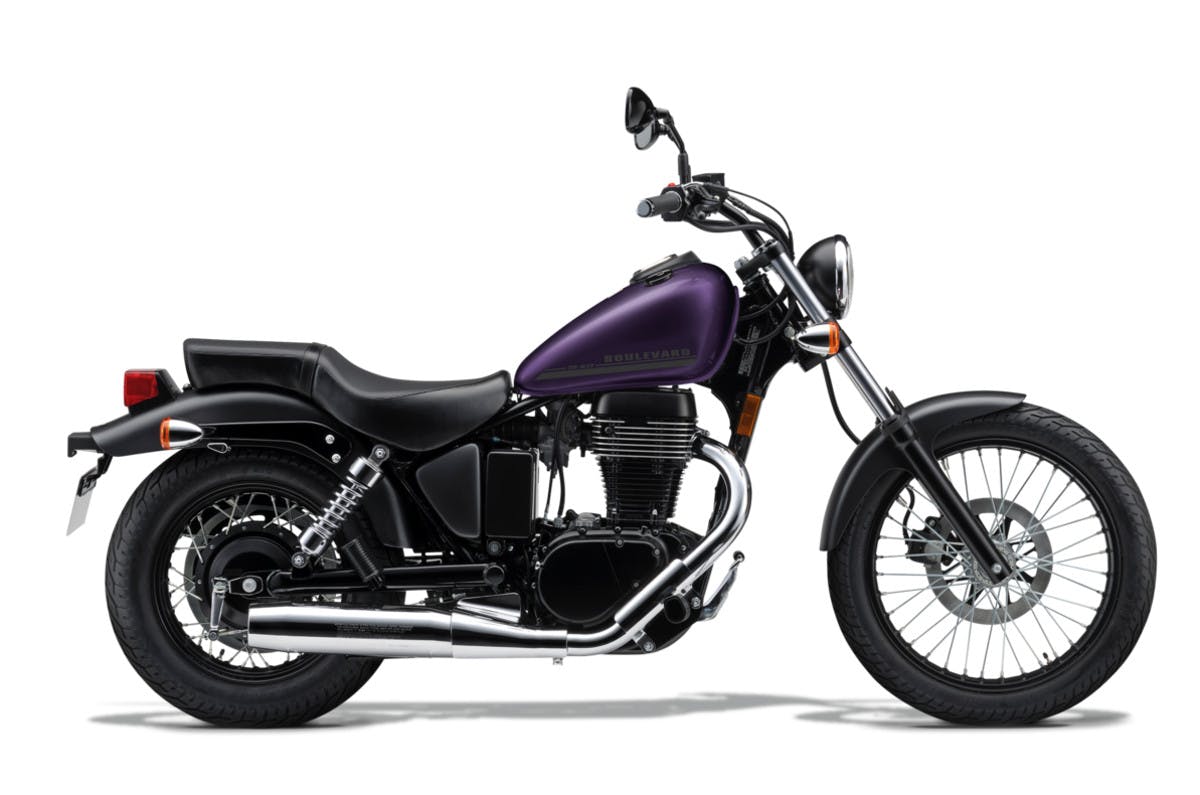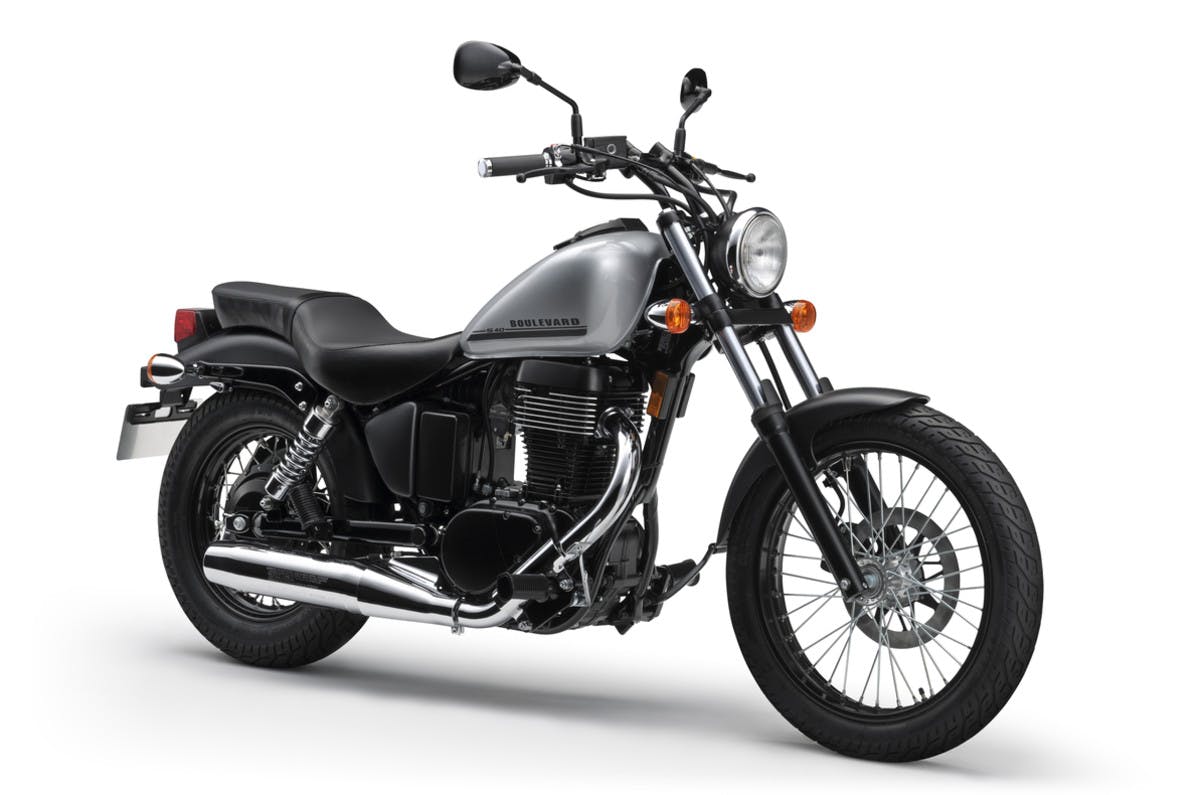 EASY RIDER
You haven't lived until you've ridden a big single-cylinder road bike. They're flat out a blast to ride. The 2018 Boulevard S40 takes that timeless single-cylinder design and adds a shot of advanced Suzuki technology to this timeless design to create a bike that combines exciting performance with rock-solid reliability. One of the S40's major attractions is its lightweight responsiveness—it's great for cruising down the boulevard or getting outside and beyond the city limits. Wherever you ride, one twist of the throttle rewards you with a blast of low-end and mid-range torque. When you're up to cruising speed, you'll really appreciate the engine's smooth performance. The Boulevard S40 - designed for you to enjoy the simple pleasure and pure excitement of motorcycling.
0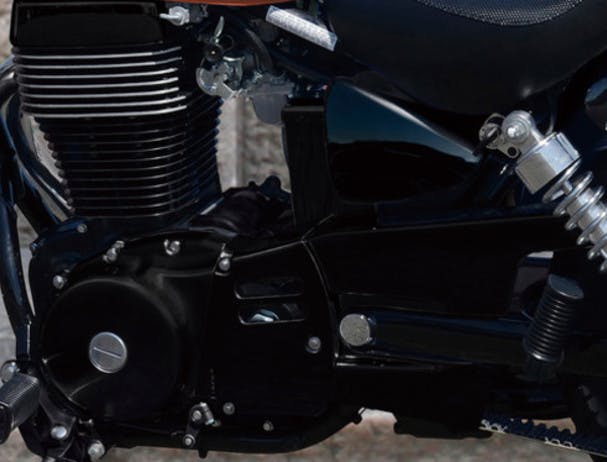 652cm3 (40 cubic inch), 4-stroke, air-cooled, SOHC engine
with Twin Swirl Combustion Chambers (TSCC) derivers strong low-to-mid rpm range torque.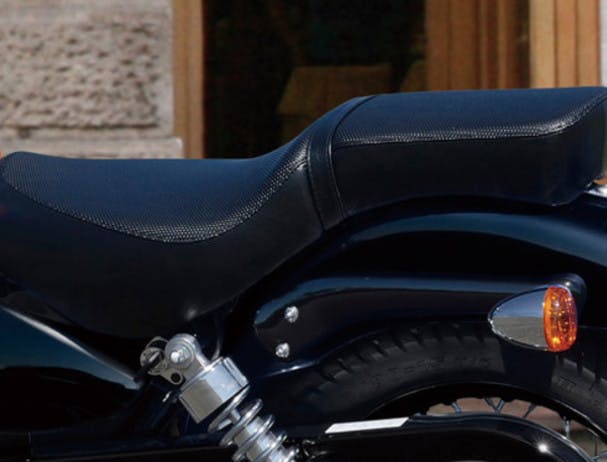 Sleek, One-Piece Saddle
adds to the Boulevard S40's already streamlined appearance. The low 700mm seat height is great for entry-level riders and riders of all skill levels.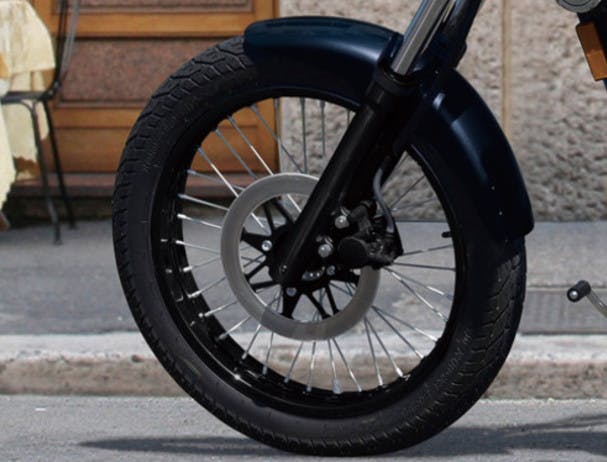 Hydraulic Disc Brake With Large 220mm Disc
provides the classic-styled Boulevard S40 with modern, effective stopping power and braking performance.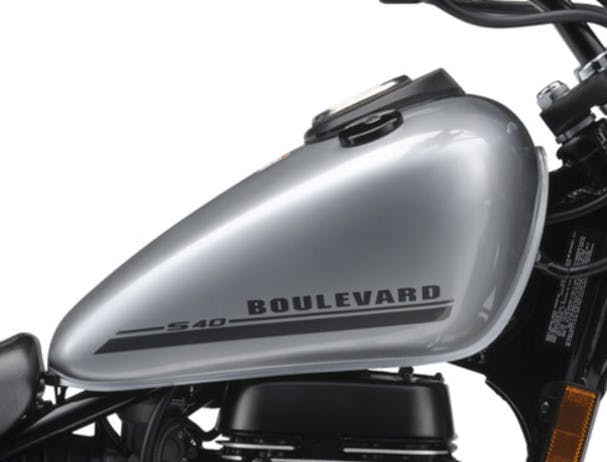 Teardrop-shaped Fuel Tank With Flush-mounted Speedometer
contributes to the Boulevard S40's classic cruiser styling. Its large 10.0 litre capacity fuel tank, along with the S40's incredibly efficient fuel economy, makes the Boulevard S40 an excellent choice for both city streets and longer highway rides.