KYMCO XCITING S 400i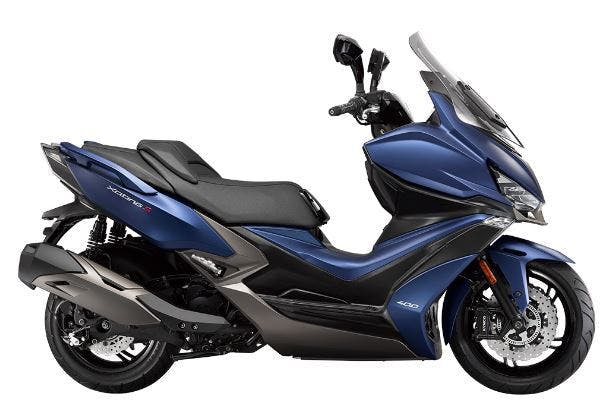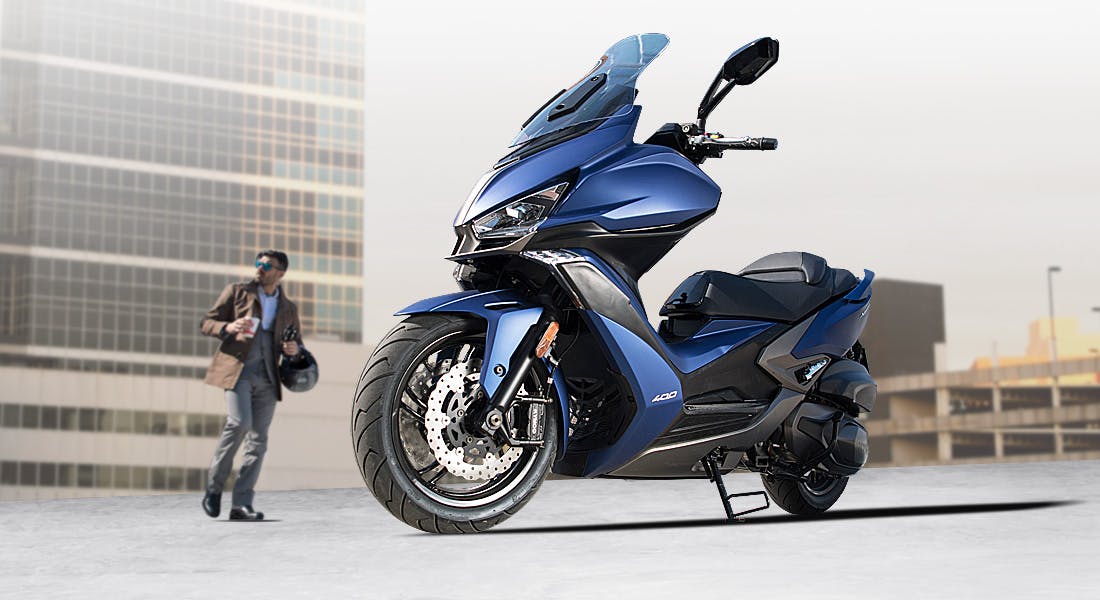 A CLASS OF ITS OWN
In every aspect KYMCO has pushed the boundaries on the concept of sports touring. Best in class power with ground breaking engine development, agile handling with stronger chassis design, plenty of tech with Noodoe – smart phone integration, modern edgy design and loaded with all the luxuries that you would expect from a maxi scooter.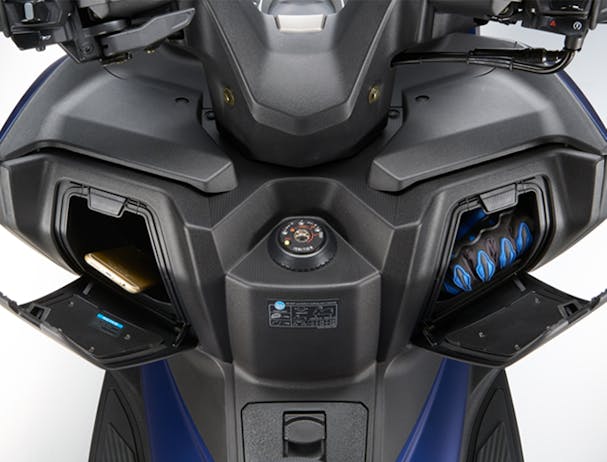 ELECTRIC AUTO-LOCK GLOVE BOXES
Electric auto-lock glove boxes will be operated when turning the key to the lock position makes more functional storing purpose.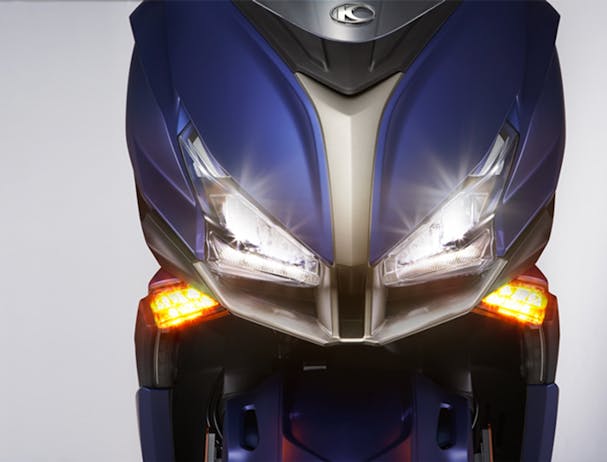 DAYTIME RUNNING LIGHTS
It features the industry's first ECE approved scooter Daytime Running Light that enormously improves visibility for bringing a safe riding experience and proudly highlights its identity. The LED headlight further intensifies the aggressive and dynamic design approach of the XCITING S 400i.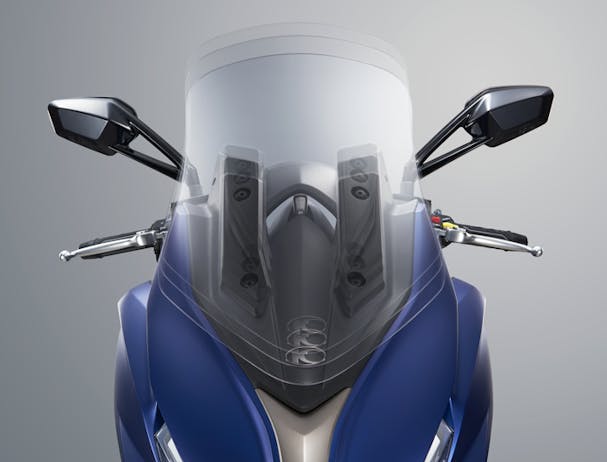 5-LEVEL ADJUSTABLE WINDSCREEN
The windscreen's height is designed thoughtfully with manually 5-level adjustable without tool to accommodate different physiques of riders in various riding situations. The V-shaped handlebar is redesigned for better readability of the dashboard while riding. The ergonomics and convenience of the XCITING S 400i is thoroughly enhanced to provide ultimate comfort for the riders.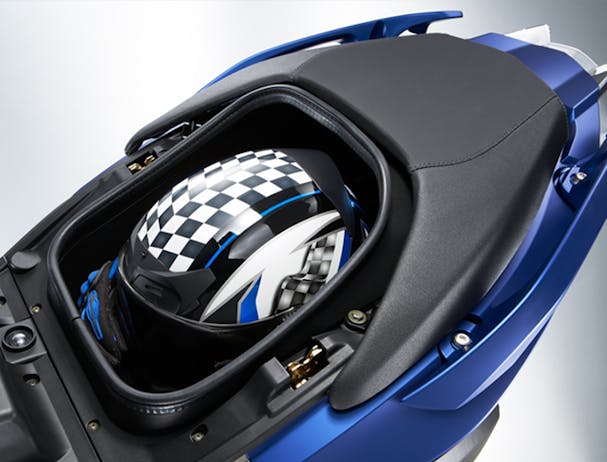 COMFORTABLE TWO-STAGE SEAT
The front end of the seat is specifically tapered to allow easy feet placement to the ground at every stop. The backrest of the seat is enlarged to provide better support. The unique two-stage seat opening design that could be operated by pushing the left side button of handlebar or key makes access to the under-seat compartment easier than ever.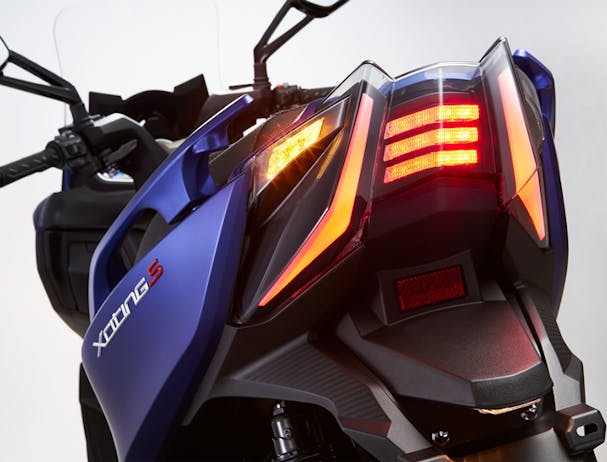 AGGRESSIVE REAR LED TAILLIGHT
The rear LED taillight is both unique and full of character. Whether sprinting on the street under bright city lights or leisurely cruising on the suburban freeway under glaring sunshine, the XCITING S 400i is destined to be the centre of attention.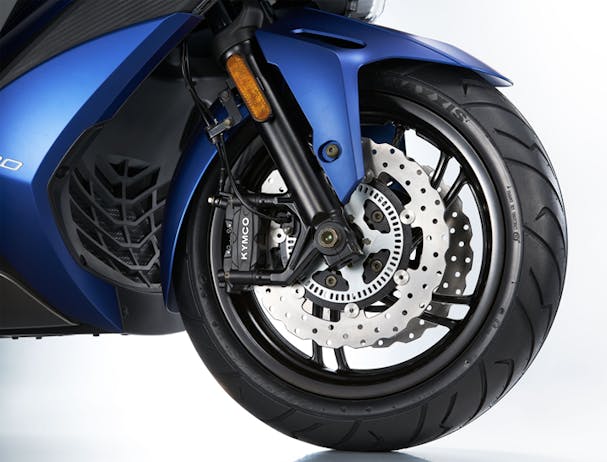 BOSCH ANTI-LOCK BRAKING SYSTEM ABS
Bosch ABS is the most reliable and fastest acting emergency braking system on the market. The Xciting S 400i is equipped with Bosch's 9.1M ABS system, which is the lightest anti-lock braking system in the industry, at only 0.7kg.