KYMCO AK 550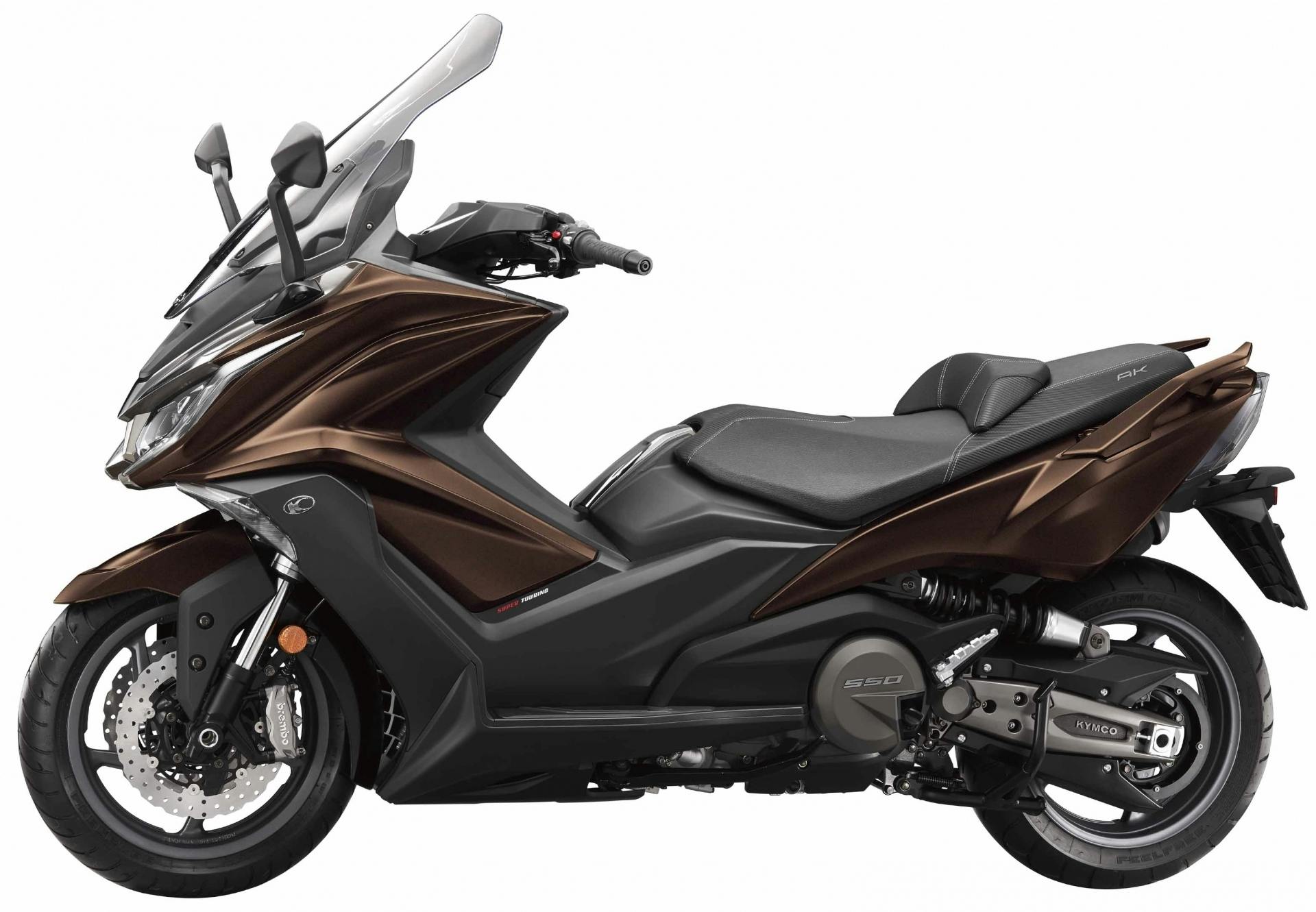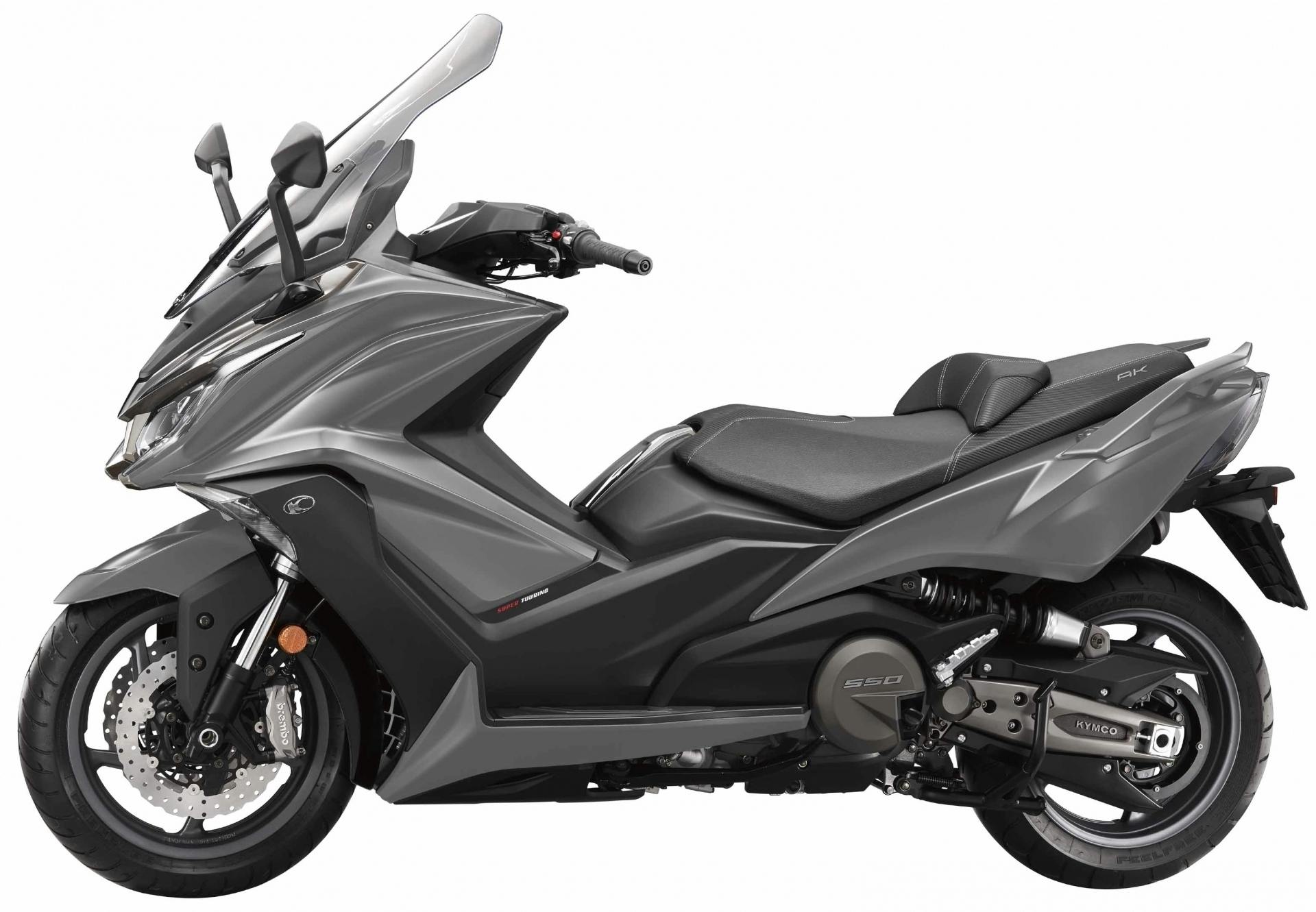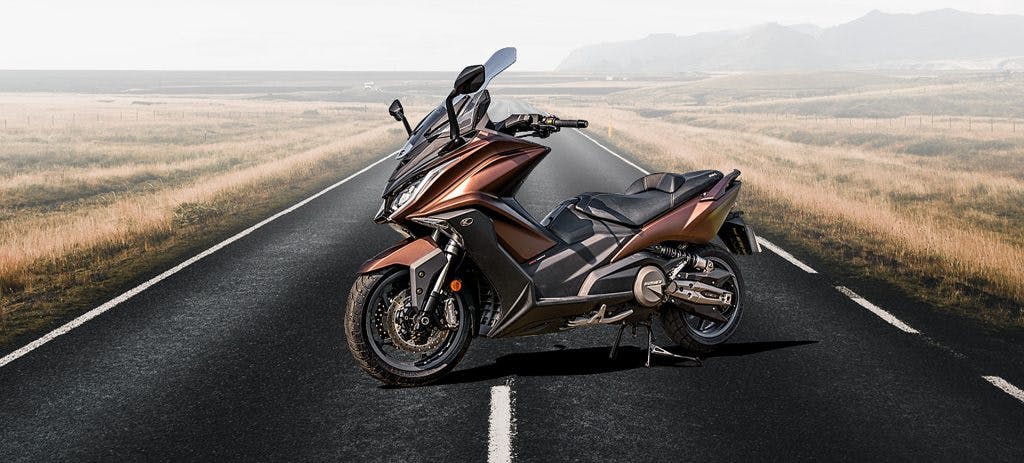 THE THRILLS OF TOURING
For people who demand nothing but the best, celebrating its 50th anniversary, KYMCO proudly presents AK 550 ("Anniversary KYMCO"), a flagship maxi scooter that makes no compromise between everyday comfort and sheer riding pleasure. You can now proudly enjoy the best of both worlds as the AK 550 is the pioneer of the new scooter segment "Super Touring", which provides both comfort and convenience of a scooter together with attitude and performance.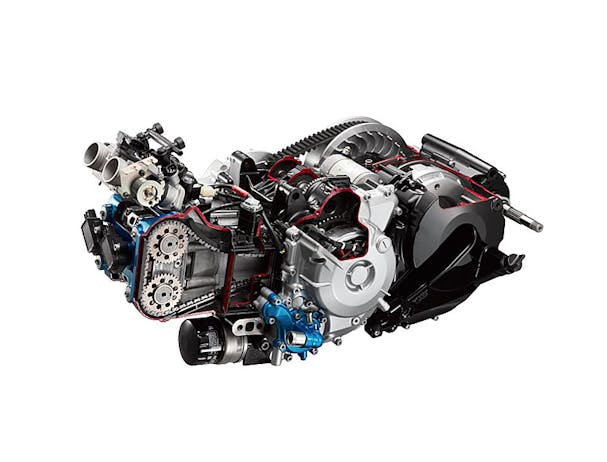 POWERFUL 550CC DUAL CYLINDER ENGINE
AK 550's newly designed 550cc liquid-cooled dual-cylinder DOHC 8V engine is silky smooth and highly responsive. Its 39.3KW output generates powerful acceleration as well as impressive top speed. The power delivery is tuned to suit both spirited adventure as well as pleasant touring.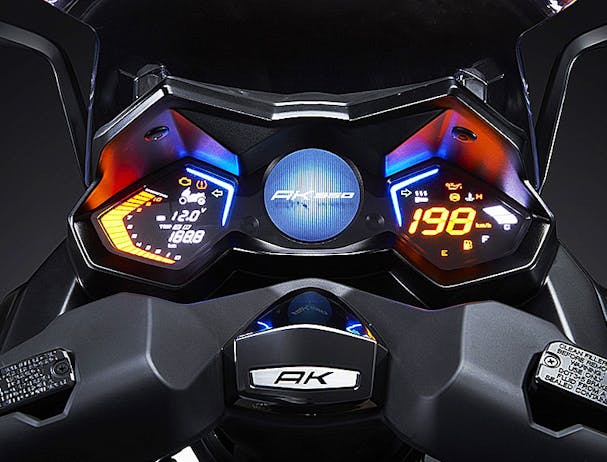 CONTROL CENTRE
This super tourer gets the lot with keyless ignition, Noodoe dashboard technology, selectable dual power modes, brembo brakes, lightweight Bosch 9.1 ABS braking system and the list goes on to top rival models in its class.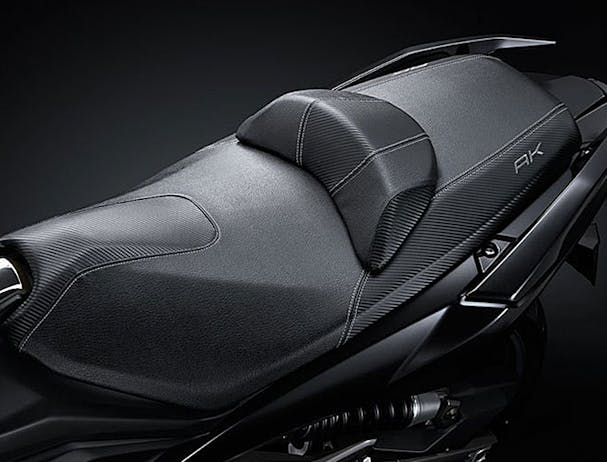 LOW SEAT HEIGHT
AK 550's low seat height design provides good ergonomics for riders of all sizes. It keeps the whole center of gravity low when the rider is on board. The lower riding position not only gives the rider more confidence when maneuvering, but it also enhances the whole riding experience.
PRACTICAL STORAGE SPACE
AK 550's underseat space is capable of storing one full face helmet and one semi cover helmet. There are also two glove compartments in front for the storage of smaller items.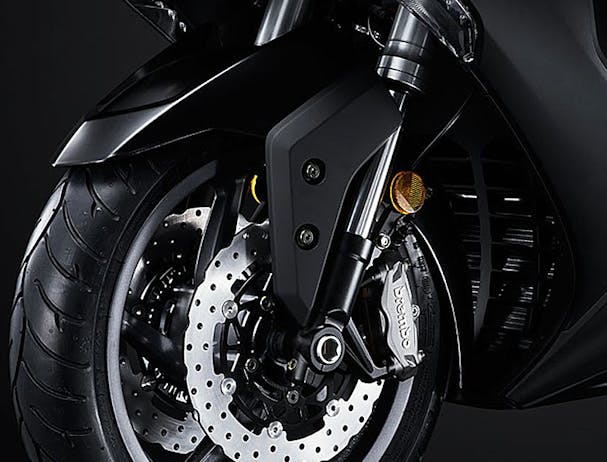 NEW GENERATION BOSCH ANTI-LOCK BRAKING SYSTEM
AK 550 is equipped with Bosch 9.1 ABS which works with both front and rear braking systems for the shortest braking distance at the highest stability. It reacts extremely fast during emergency braking and is the lightest ABS on the market today.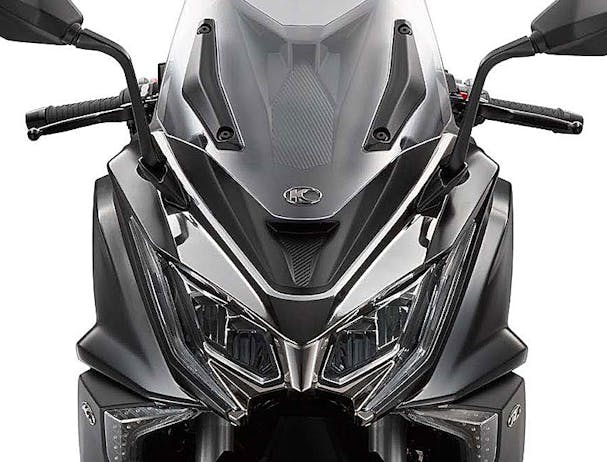 GORGEOUS PREMIUM DESIGN
From the streamlined gorgeous body with full LED lighting to the nicely sculptured emblems and multi-textured seating surfaces, it not only stands out from the crowd but also gives the rider the pride of ownership.