STYLE, FLAIR AND PERFORMANCE
Sometimes, you can not help but smile. Vulcan 900 Custom is an easy motorcycle to like. First, the bike's custom styling oozes attitude from it's big front tyre to the blacked out mufflers and other parts that typically wear a chrome coating. The drag-style handlebar and the low-slung seat put the rider in the perfect position to get the most out of this easy to ride yet powerful cruiser. Vulcan 900 Custom is a factory built custom bike that really stands out from the crowd – it is the result of Kawasaki's pursuit of the essence of a true custom motorcycle. A study in contrasts, its low-set rear, massive rear tyre and solid disc wheel are juxtaposed against a clean and lightweight front end.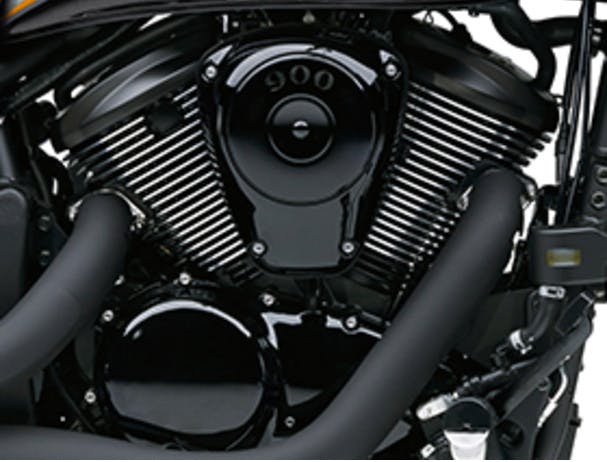 903CC V-TWIN POWER
The Vulcan 900 Custom's 903 cm³, liquid cooled, 4 stroke, V-Twin fuel injected engine with fine atomizing injectors offer great, big bike style.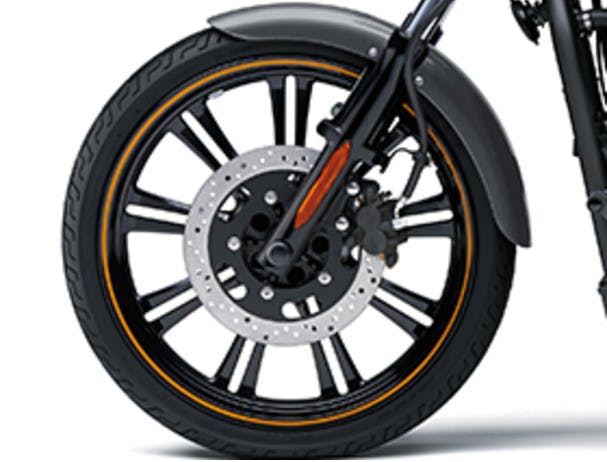 GOING AROUND AND STOPPING
The Vulcan 900 Custom has handcrafted spoke style cast wheels shaped to form an elegant 3D double flanged design, appointing the Vulcan 900 Custom as a true custom machine. The wheel's 18 "spokes" are arranged in pairs.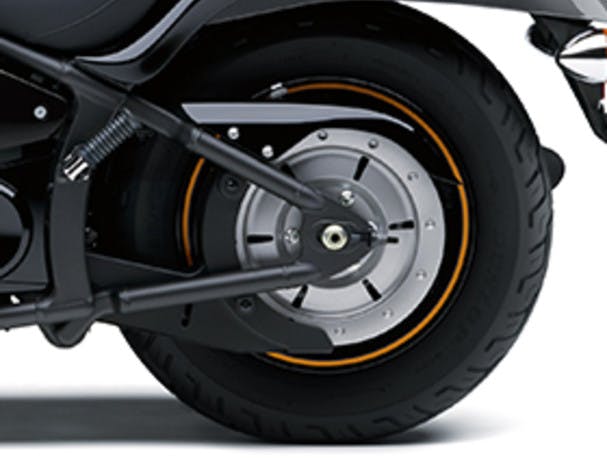 CUSTOM STYLE REAR WHEEL
180 mm rear tyre provides added traction while projecting a powerful image and providing strong performance. Custom cast 15-inch rear wheel contrasts the "light," tall front wheel.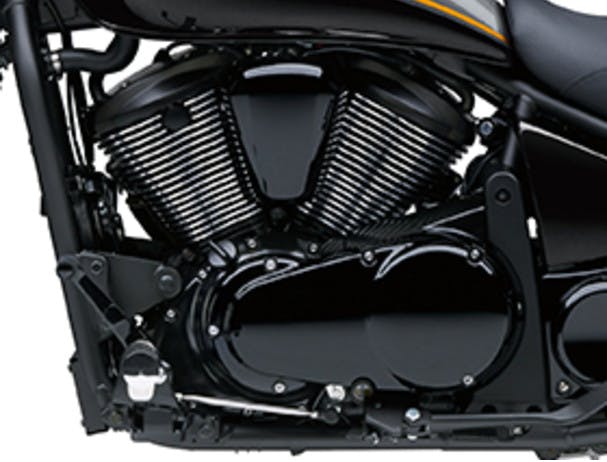 FOUR-VALVE CYLINDER HEAD
Provides maximum valve area for optimum flow, creating more power and low-end torque. The single overhead cam design is simple, lightweight and practical.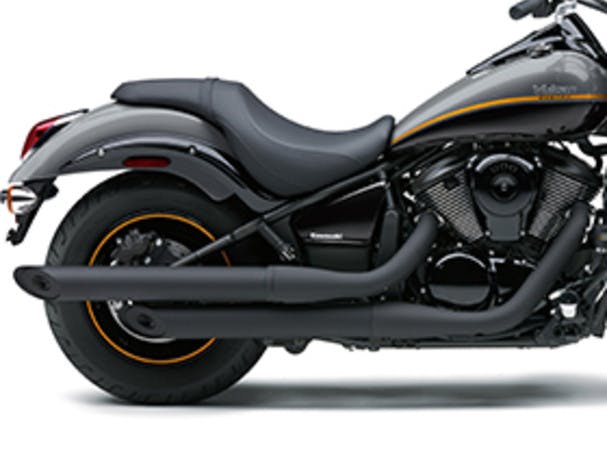 DUAL SLASH CUTS
Big slash-cut mufflers look great and contain emission reducing honeycomb catalysers.  Satin black finish for extra attitude. Dual pipes that have a low-slung, dark attitude.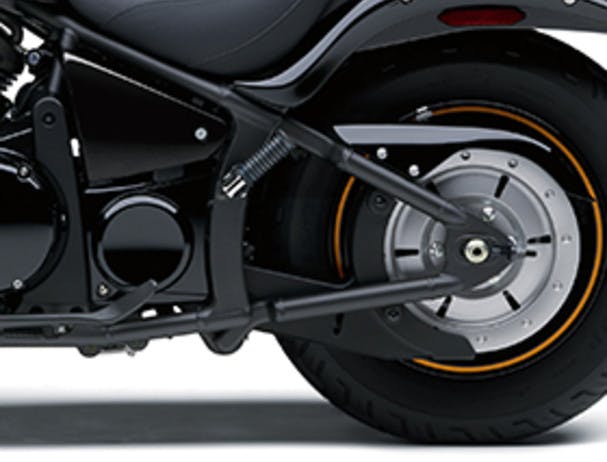 BELT DRIVE
The Vulcan 900 Custom runs a belt drive.  This provides lower unsprung weight than shaft drive to improve ride quality and suspension action.  The Kawasaki belt drive system is low maintenance and low noise.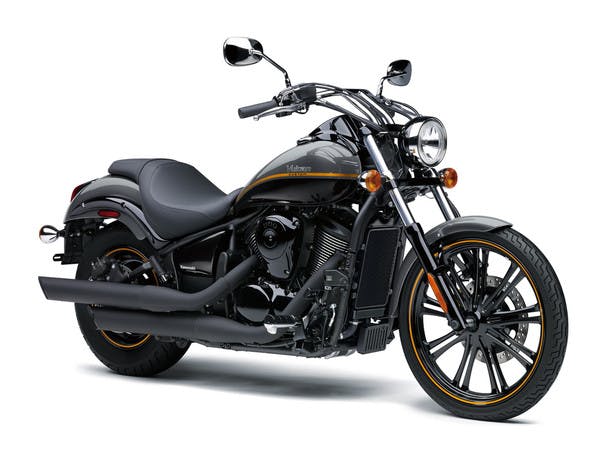 DOUBLE CRADLE FRAME
Very rigid, large-diameter box section backbone allows space for a larger fuel tank, and lightweight handling at low speeds. The fork offset and frame geometry combine for light, low-effort handling at ultra-low speeds.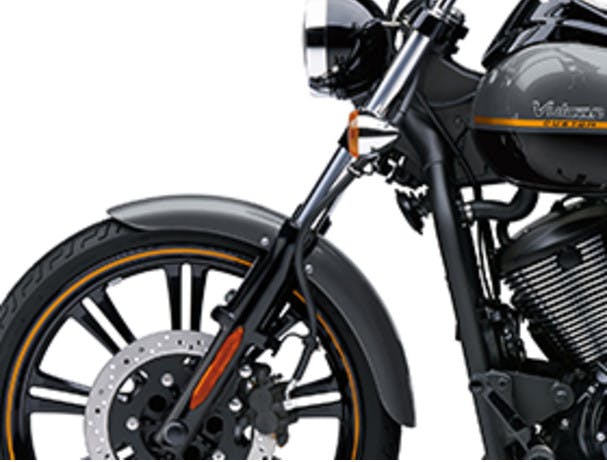 FRONT FORKS
41mm front forks offer reassuring rigidity and 15cm of travel.  The front end has a rake of 33° and 18.3cm of trail for superb straight line tracking.