KAWASAKI VERSYS 1000 (SE)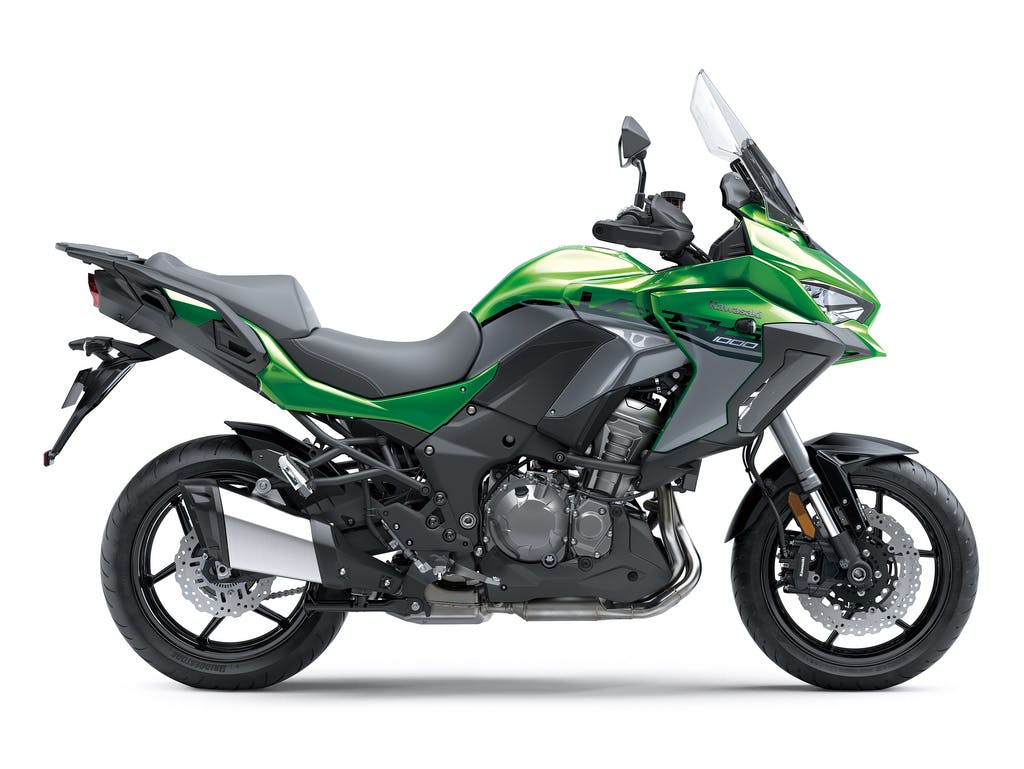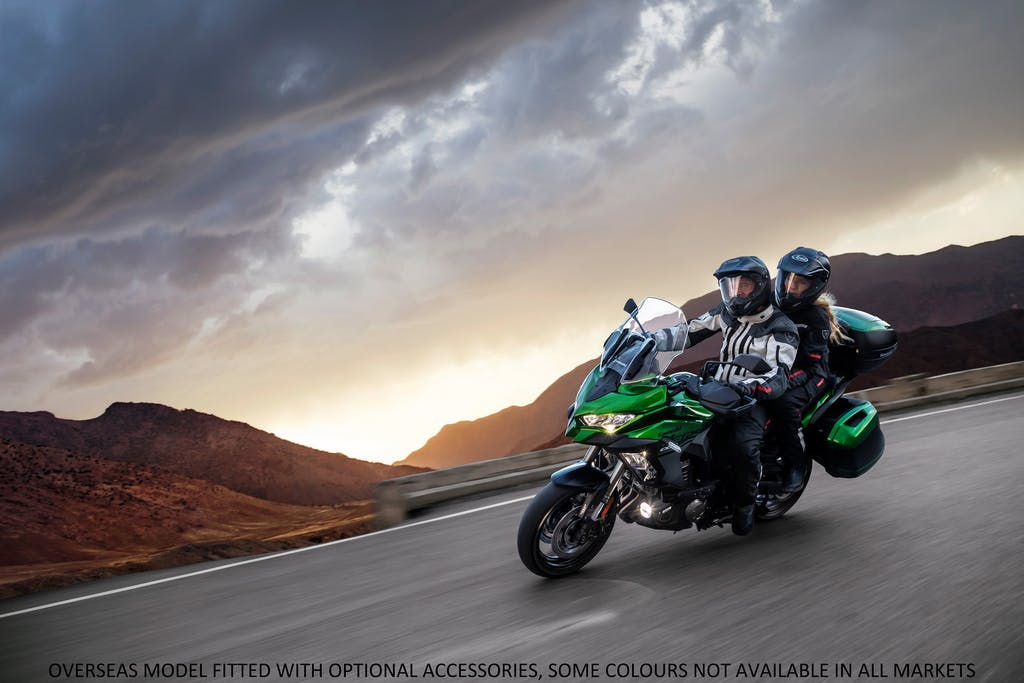 ADVENTURE CALLING
Boasting even greater comfort and versatility, Kawasaki proudly presents a new model designed to offer maximum riding enjoyment across a wide variety of street riding situations like the 2015-2018 Versys 1000 before them. Whether riding solo or two up, around the corner or around the globe, this fun-to-ride road sports bike's combination of a highly responsive In-Line Four engine tuned for flexibility, and a nimble chassis fitted with dynamic suspension will have riders grinning from ear to ear. Its relaxed, upright riding position offers a high level of machine control, and is complemented by a highly comfortable seat and good wind protection, making it easy to spend a long time in the saddle. Change your view and ride the Kawasaki VERSYS 1000 SE; comfort and performance. The new model benefits from numerous upgrades that add to both riding exhilaration and touring potential. The engine now boasts Electronic Throttle Valves, which enable the addition of Electronic Cruise Control. And the addition of advanced Kawasaki IMU equipped rider support systems contributes to riding enjoyment as well as rider confidence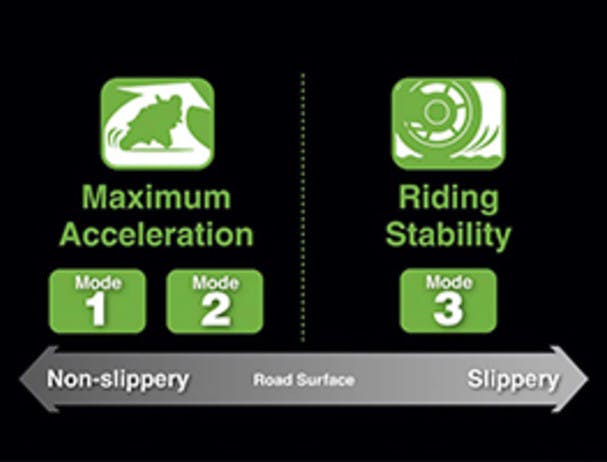 3 MODE KTRC (KAWASAKI TRACTION CONTROL)
Three modes cover a wide range of riding conditions, offering either enhanced sport riding performance or the peace of mind under certain conditions to negotiate slippery surfaces with confidence.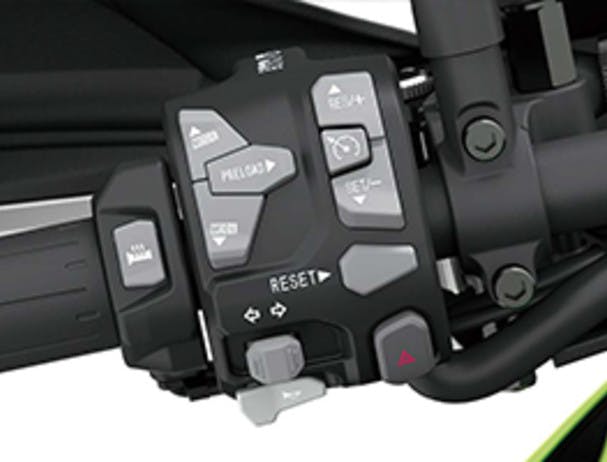 ELECTRONIC CRUISE CONTROL
Kawasaki's cruise control system allows a desired speed to be maintained with the simple press of a button. Once activated, the rider does not have to constantly apply the throttle.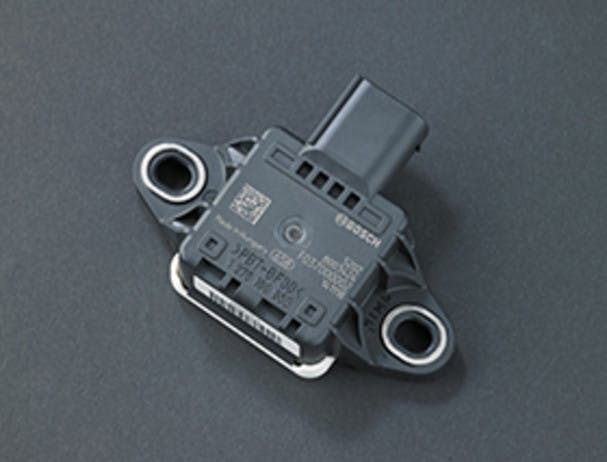 BOSCH IMU
Kawasaki IMU enables inertia along 6 DOF (degrees of freedom) to be monitored. Acceleration along longitudinal, transverse and vertical axes, plus roll rate and pitch rate are measured.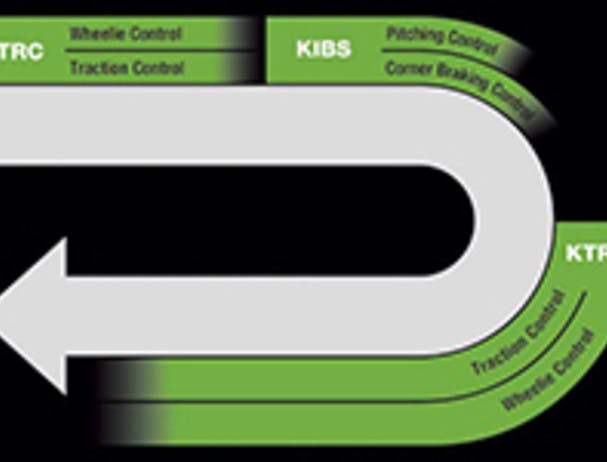 KCMF (KAWASAKI CORNERING MANAGEMENT FUNCTION)
The strength of Kawasaki's cutting-edge electronics has always been the highly sophisticated programming that, using minimal hardware, gives the ECU an accurate real-time picture of what the chassis is doing.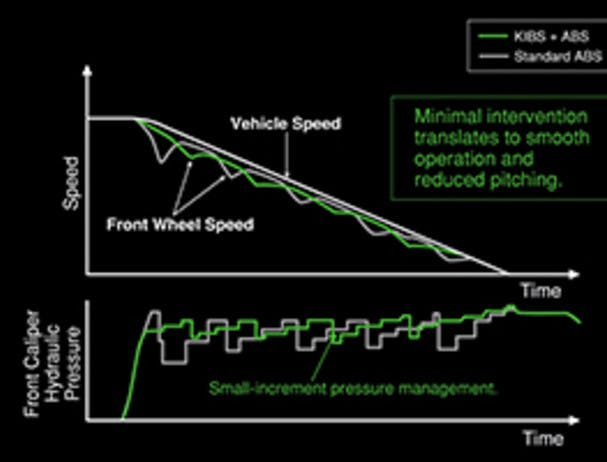 KIBS (KAWASAKI INTELLIGENT ANTI-LOCK BRAKE SYSTEM)
Kawasaki's supersport-grade high-precision brake management system is now standard equipment on the Versys 1000 SE.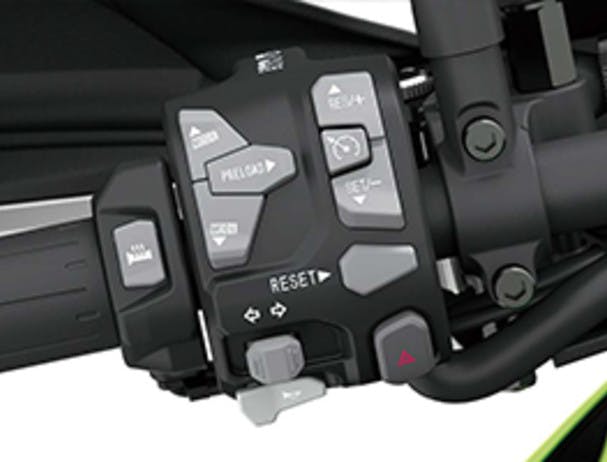 INTEGRATED RIDING MODES
All-inclusive modes that link KTRC, Power Mode and KECS allow riders to efficiently set traction control, power delivery and suspension character to suit a given riding situation.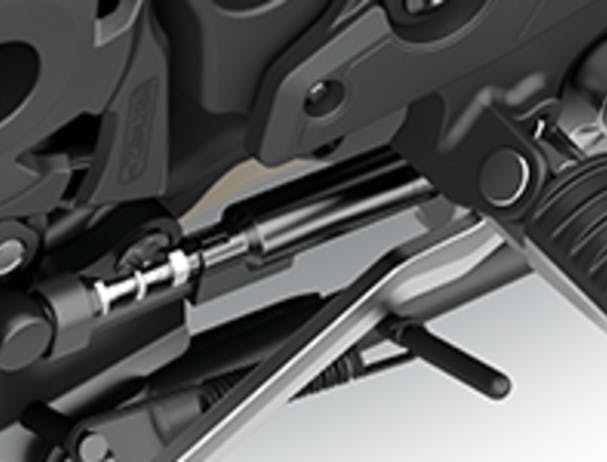 KQS (KAWASAKI QUICK SHIFTER)
Complementing the Versys 1000 SE's exhilarating engine character, a contactless-type quick shifter enables clutchless upshifts and downshifts for seamless acceleration and quick and easy deceleration.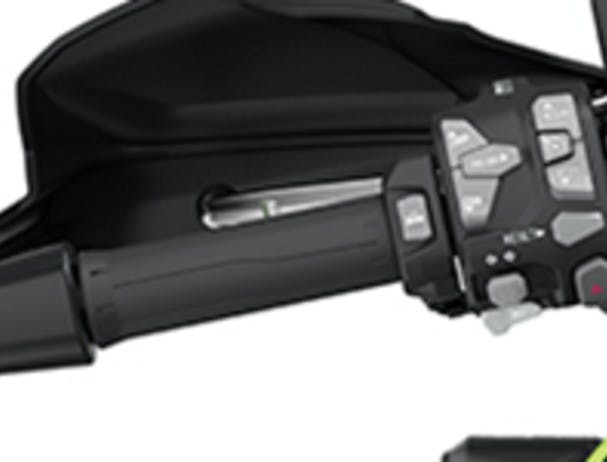 POWER MODE SELECTION
A choice of Full Power or Low Power modes allows riders to set power delivery to suit preference and conditions.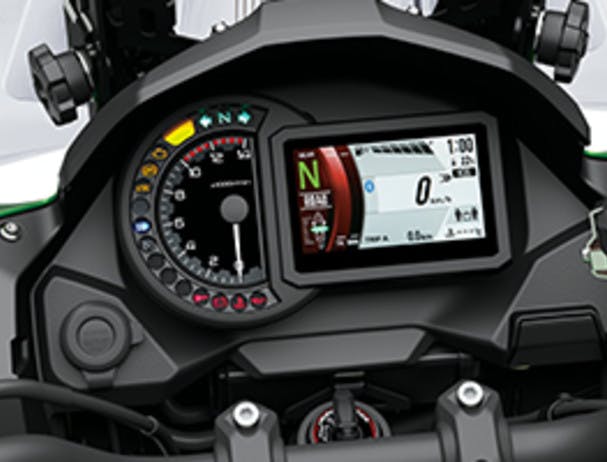 HIGH-CLASS INSTRUMENTATION
New instrumentation with an advanced, high-tech design gives the Versys 1000 cockpit a very high-class appearance. The analogue-style tachometer is complemented by a full digital high-grade full colour TFT LCD screen.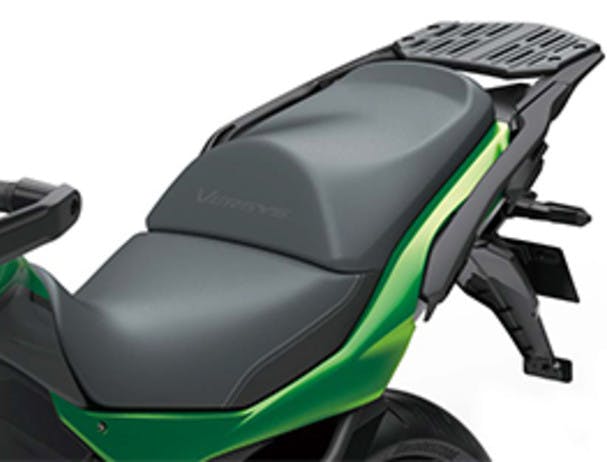 COMFORT SEAT
The aptly named Comfort Seat features thicker urethane cushioning to provide the comfort to enable long hours in the saddle, while offering taller riders a relaxed knee bend.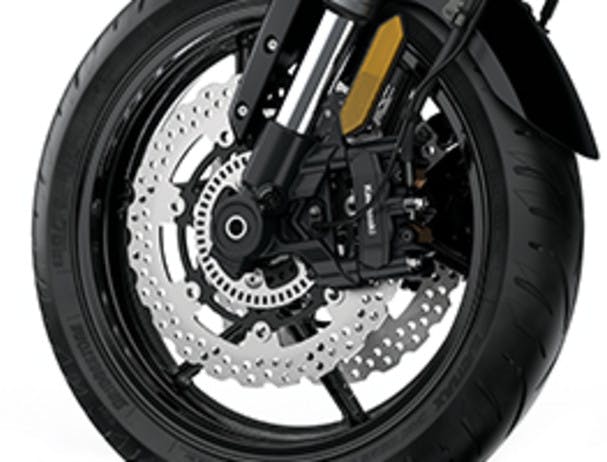 RADIAL-MOUNT FRONT BRAKE CALIPERS
The ø310 mm front petal discs are now gripped by highly rigid radial-mount monobloc calipers complemented by a radial-pump front brake master cylinder, contributing to superb feel and formidable stopping power.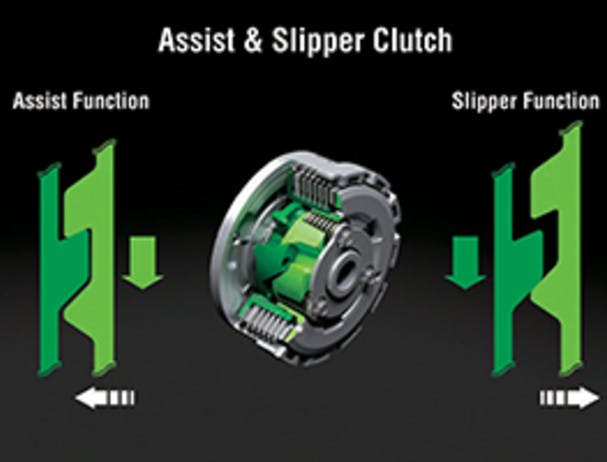 ASSIST & SLIPPER CLUTCH
Race-inspired clutch technology offers both a back torque limiting function as well as a very light feel at the lever.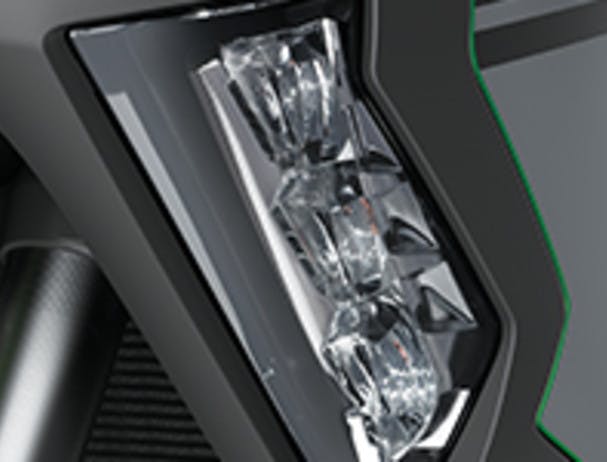 LED CORNERING LIGHTS
Lights built into the shrouds help illuminate the road when cornering at night. Each of the three lights has a fixed direction and is activated based on lean angle.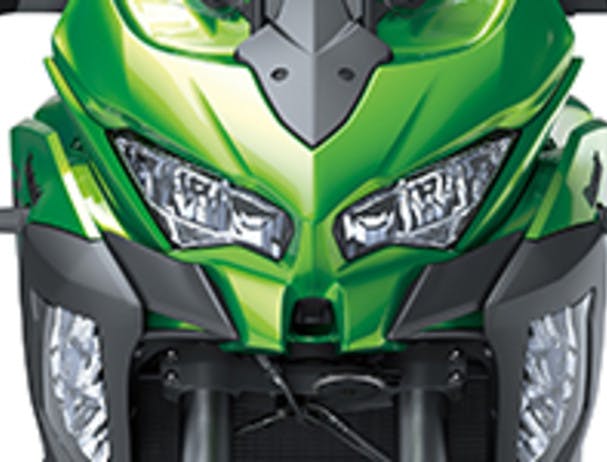 TWIN LED HEADLAMPS
Each of the new LED headlamps features low and high beams as well as a position lamp. Highly visible, the new headlamps offer significantly increased brightness to illuminate the way on night rides.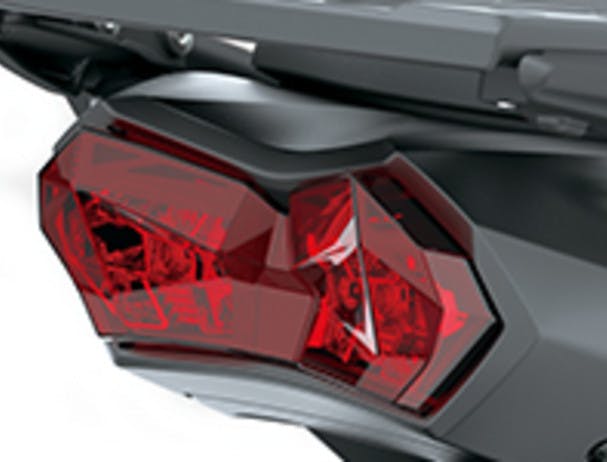 ALL-LED LIGHTING
From the new twin headlamps and compact LED turn signals to the new LED taillight and LED license plate bulb, the Versys 1000 SE offers an all-LED lighting package.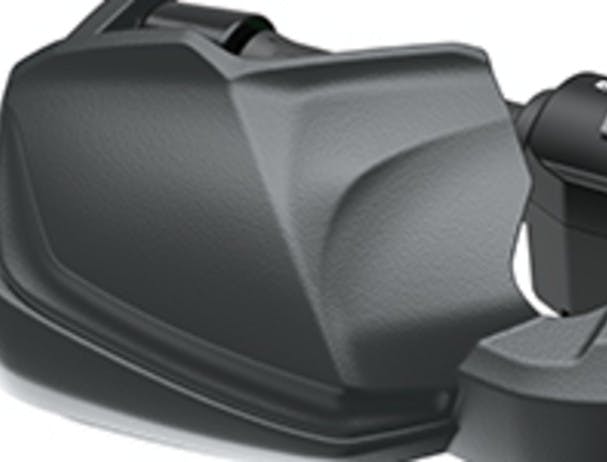 HANDY COVERS
Hand covers offer increased wind protection, which translates to added comfort when riding in cold weather. They also offer general protection for the rider's hands. Optional Accessory Grip heaters provide increased comfort on cold days.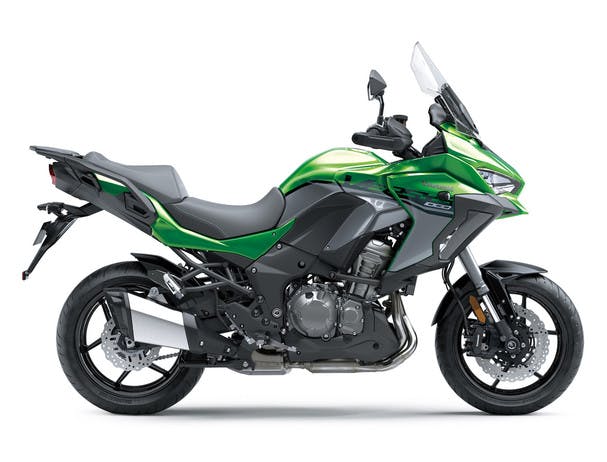 LONG -TRAVEL SUSPENSION + SPORTY 17" WHEELS = FUN SPORTS RIDING ON A VARIETY OF STREET CONDITIONS
Because real world riding occurs on streets that are often less than circuit smooth – road imperfections (bumps, potholes) are far from rare, and some streets are not even paved (cobblestone, etc).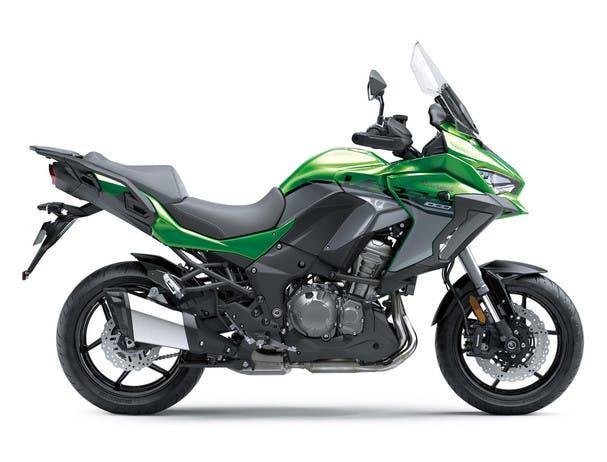 SPORTY 17" WHEELS
Lightweight 6-spoke wheels that measure 17" are ideal for sporty street performance.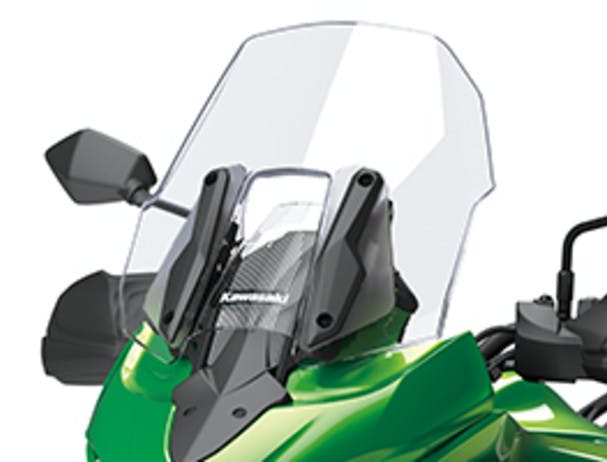 ERGONOMICS
The VERSYS 1000 SE features a large windscreen, the range of adjustability is 40 mm. Height can now be adjusted from the rider's seat (without tools, using two knobs on the inside of the screen) to suit rider preference.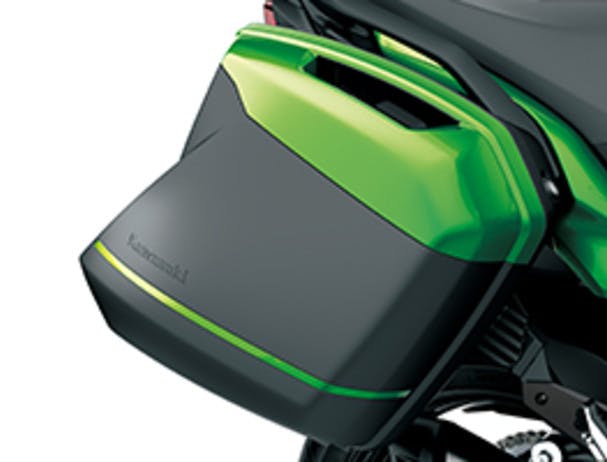 CLEAN MOUNT PANNIER SYSTEM - ACCESSORY
The mounting system for the accessory panniers enable simple, clean mounting, keeping the panniers much close to the bike center-line ensures the rear of the bike looks good with or without the panniers.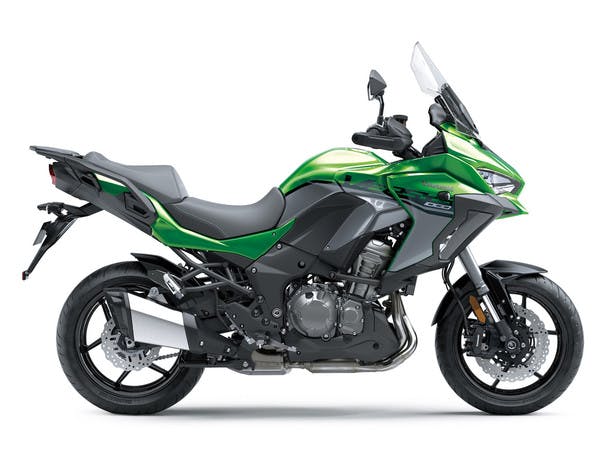 WIND PROTECTION
The VERSYS 1000 SE model's large windscreen is equipped with a centrally located vent. Opening the vent reduces the negative pressure effect in the cockpit, which means less chance of the rider being pulled forward at high speed.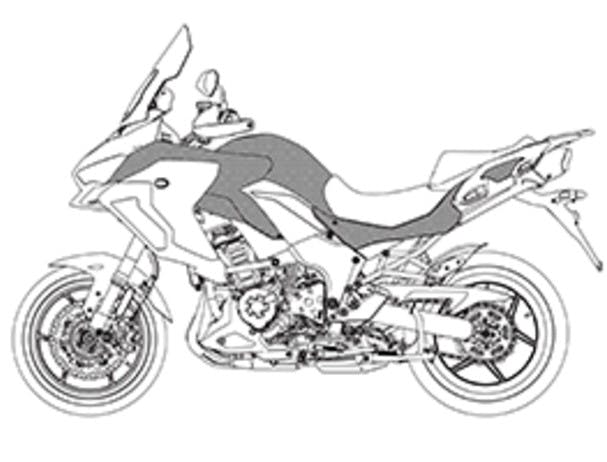 HIGHLY DURABLE PAINT
Kawasaki's new Highly Durable Paint and Highly Durable Matte Paint (used on the fuel tank, L/R side cowls, and L/R side covers).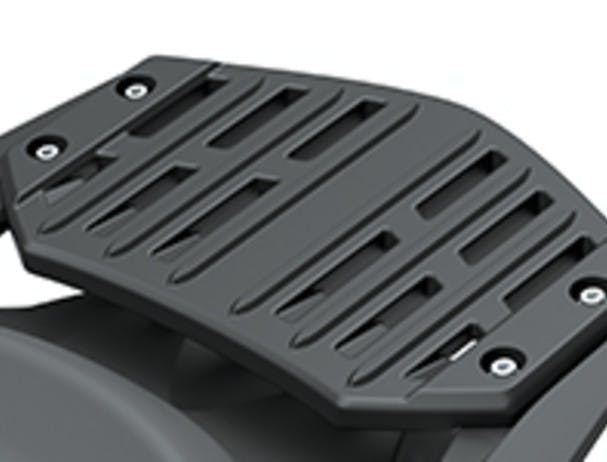 HIGH PAYLOAD & CARRYING CAPACITY
Substantial payload of 220kg. A rear carrier (6kg capacity) is fitted as standard equipment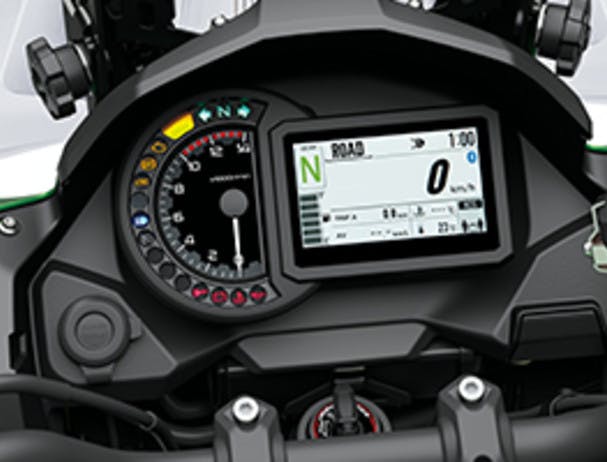 SMARTPHONE CONNECTIVITY
A Bluetooth chip built into the instrument panel enables riders to connect to their motorcycle wirelessly.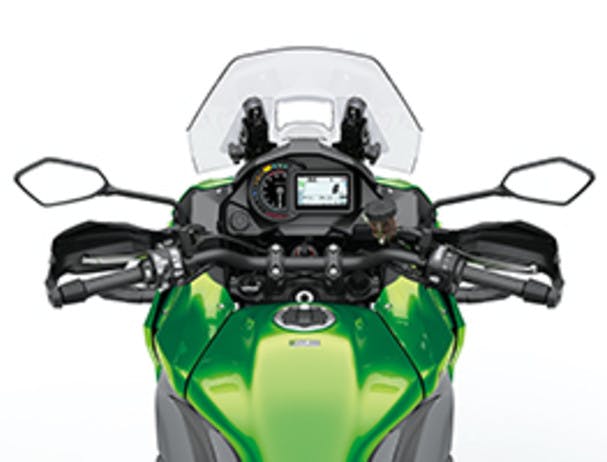 WIDE HANDLEBAR
Wide handlebar offers easy control, especially for low-speed maneuvering. Positioned to offer a natural grip, it allows the rider's elbows to be slightly bent when sitting in a relaxed, upright stance.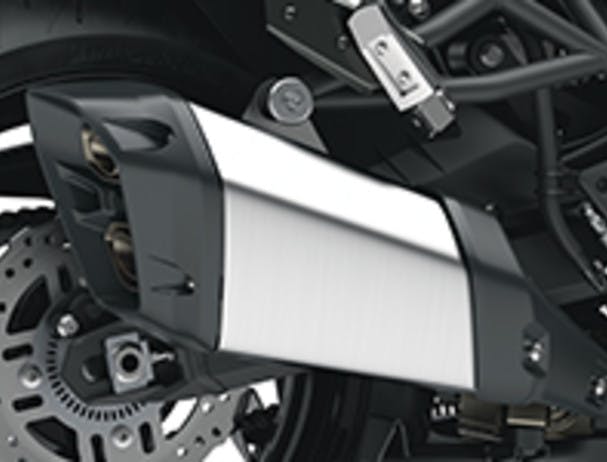 COMPACT MUFFLER
Compact sporty silencer contributes to the sophisticated new styling. Compact design also provides adequate clearance for the Optional Accessory Panniers.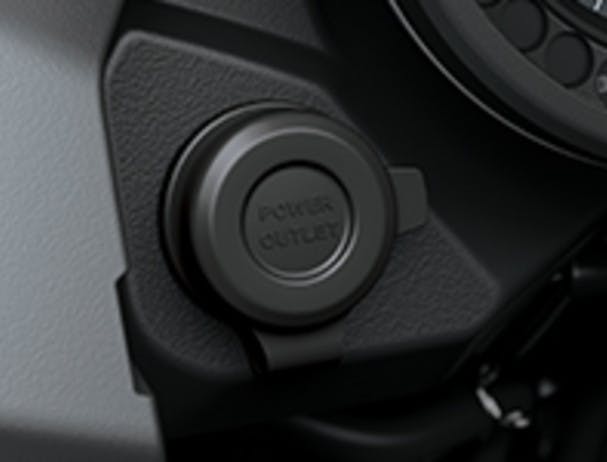 CONVENIENT FEATURES
High capacity generator develops enough electricity to power a DC socket located in the cockpit. The DC socket, now a standard feature, can be used to power small electronic devices.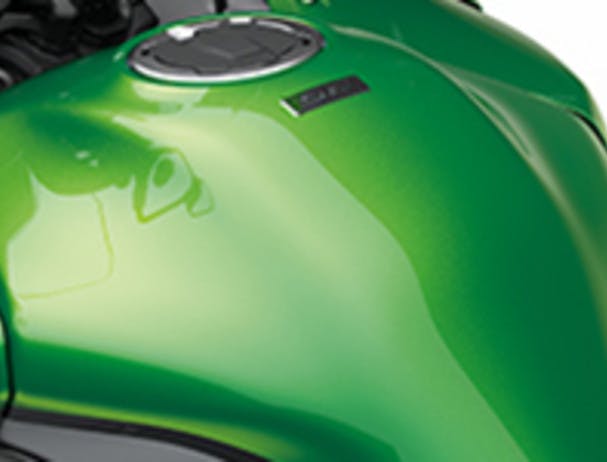 FUEL TANK
21-litre fuel tank contributes to the Versys 1000's touring potential. With engine and transmission settings, range (calculated) on one tank could be 400 km. (Range would vary depending on riding speed and conditions.)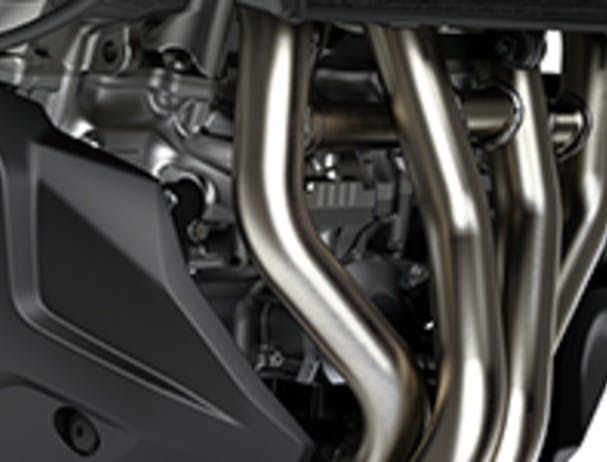 EXHAUST PIPES
Large connector pipes previously oval, now round) join exhaust headers 1-4 and 2-3, contributing to better performance at all rpm. (The reduced exhaust resistance results in an ideal exhaust flow.)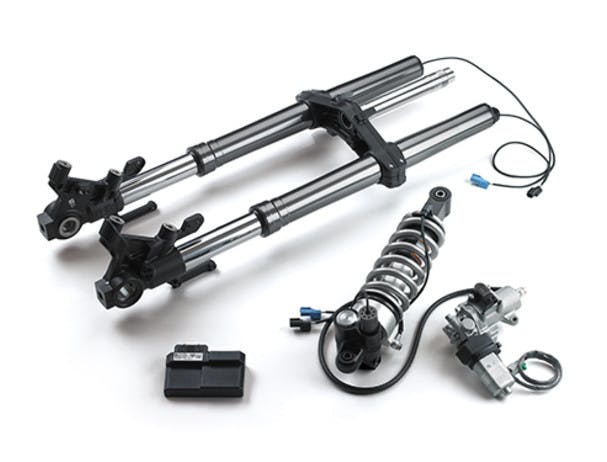 KECS (KAWASAKI ELECTRONIC CONTROL SUSPENSION)
Based on the semi-active system that debuted on the 2018 Ninja ZX-10R SE, KECS adapts to road and riding conditions in real time, providing the ideal amount of damping called for.