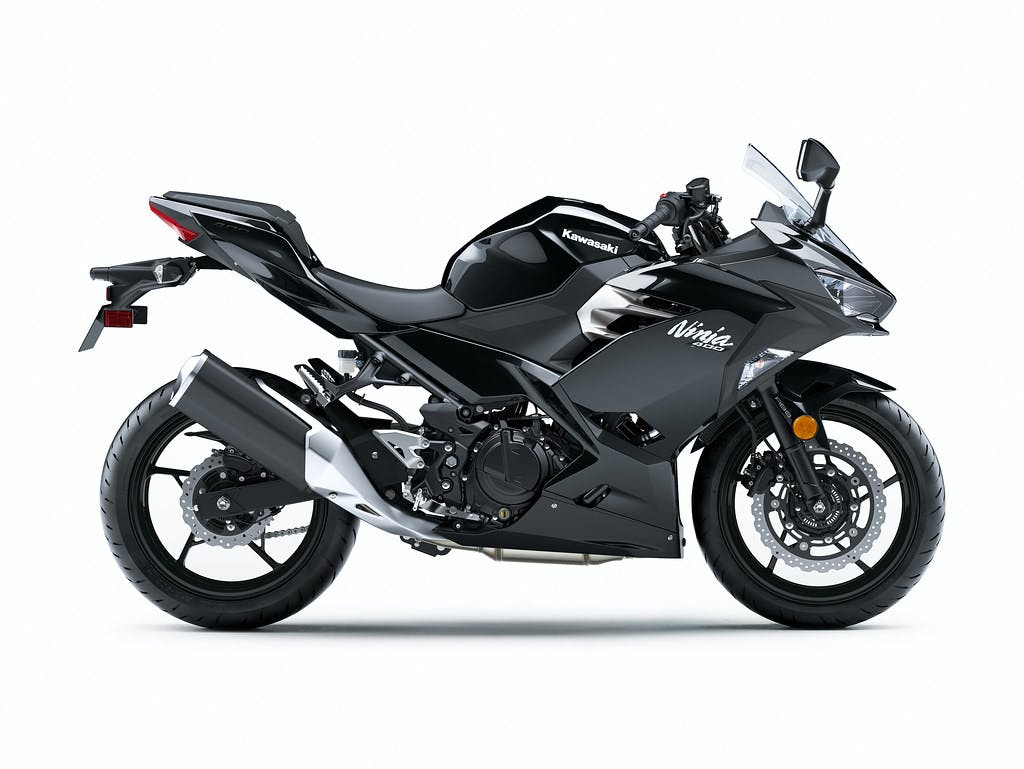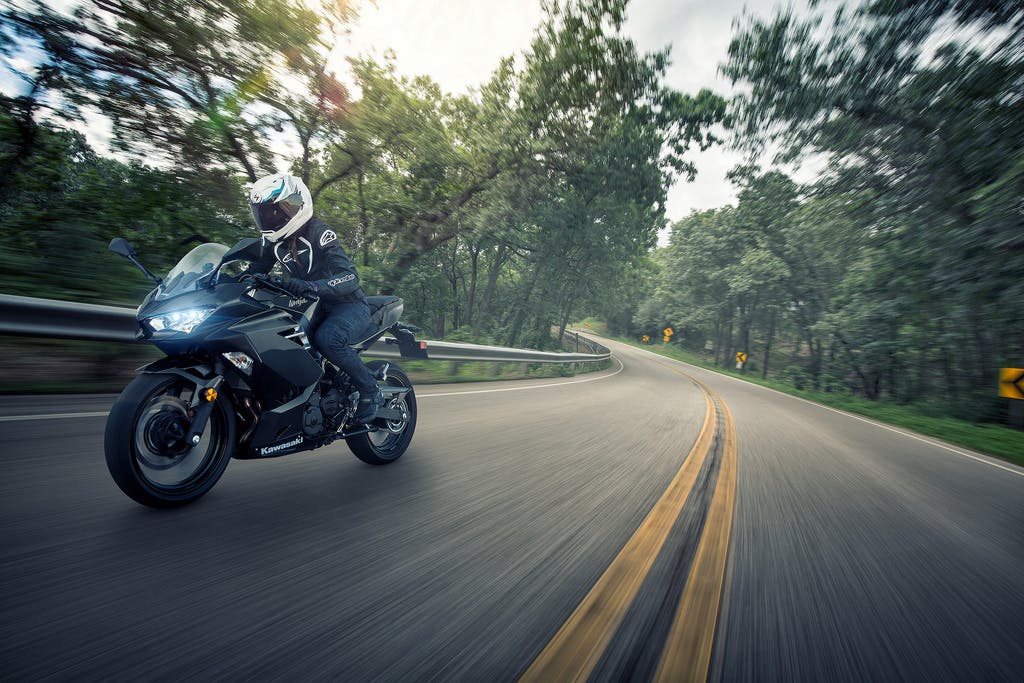 EASE OF RIDING
The Ninja 400 delivers great performance for a range of riders.  The engine and chassis have superb power and are lightweight. Like the Ninja 300 that preceded it, this Ninja 400 model possesses much more than high performance. The Ninja 400 takes the winning formula that drove the success of the Ninja 250R and its successors, and amplifies it.  Excitement and ease of riding for a wide range of customers – the Ninja 400 is Australia's favourite learner sports bike.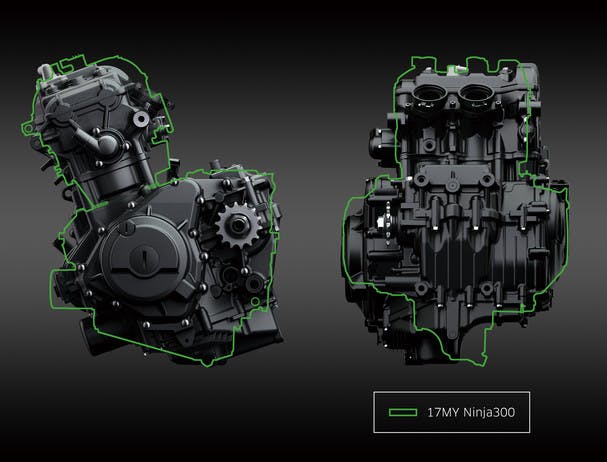 PERFORMANCE
The Ninja 400 399 cm³ engine delivers a balance of performance and control. The new engine offers increased performance at all rpm compared to its predecessor, with good power feeling.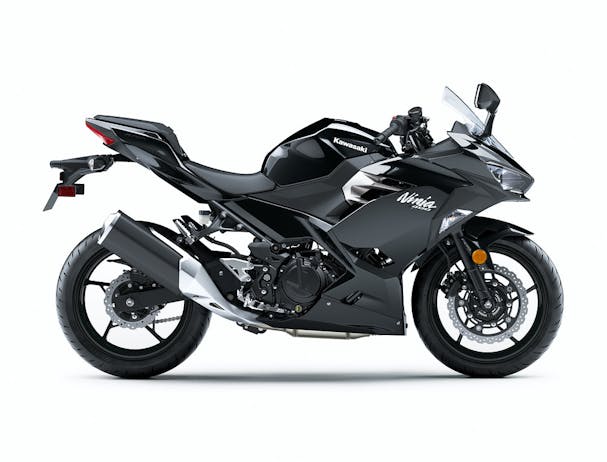 RELAXED RIDING POSITION
Relaxed rider triangle accommodates a wide range of rider sizes and riding situations. Compared to some other models (whose somewhat extreme riding position compromises comfort).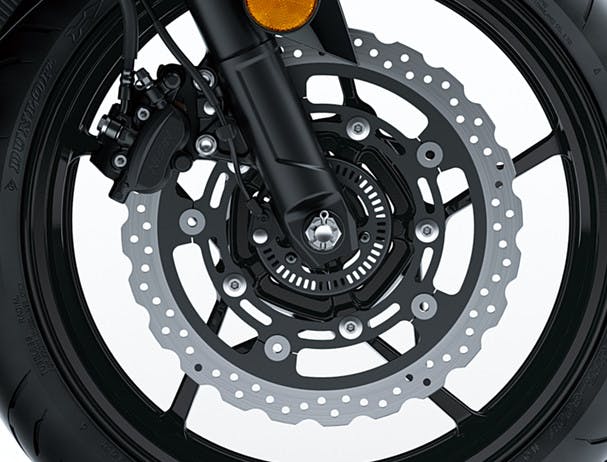 STRONG BRAKES
Large 310 mm semi-floating petal front disc (effective diameter: ø286 mm) is gripped by a balanced actuation dual-piston caliper. The disc – the largest in its class – is the same size as the ones used on the Ninja ZX-14R.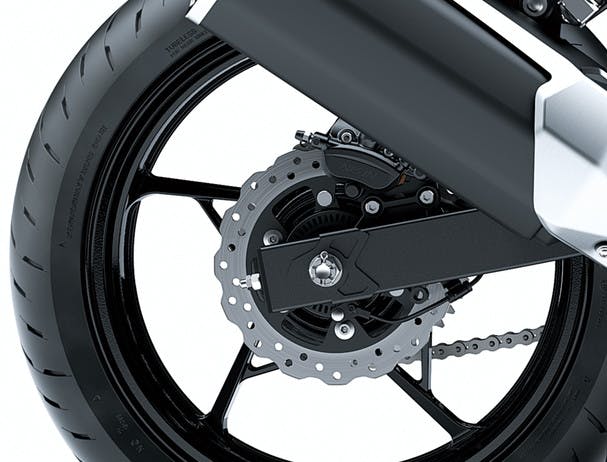 EXHAUST SYSTEM
Simplified exhaust system traces a straighter line, contributing to lower weight. Pipe wall thickness of 0.8 mm further contributes to weight savings.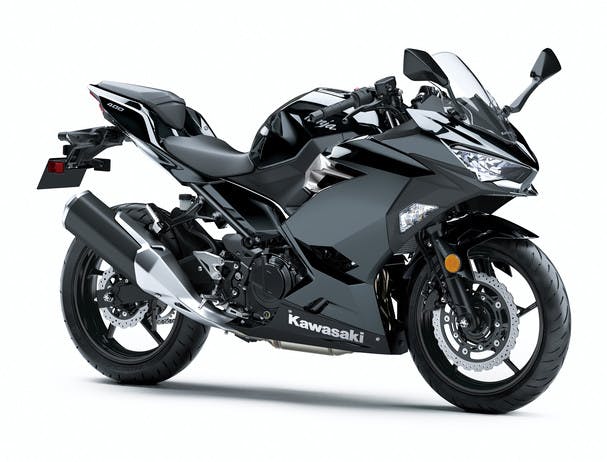 WIDER REAR TYRE
Radial tyres on the Ninja 400 offer light weight, excellent grip and contribute to both agile handling and riding comfort. Further, the 150 mm rear tyre adds to a more imposing looking rear end.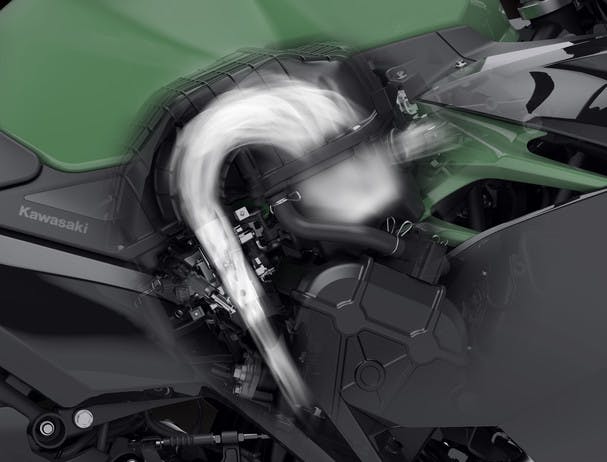 DOWNDRAFT FUEL INJECTION
Supersport style downdraft intake provides a shorter, more direct path for intake air to enter the cylinder, improving cylinder filling efficiency and contributing to increased engine power, especially at high rpm.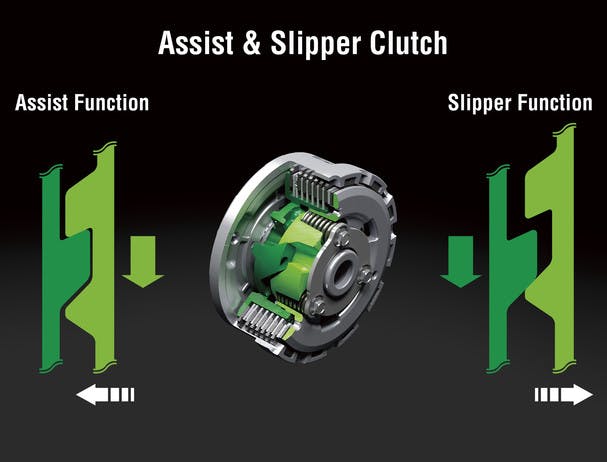 SLIPPER CLUTCH
More compact Assist & Slipper Clutch (ø139 mm >> ø125 mm) with less rigid operating plates offers a 20% lighter lever pull. Complementing the extremely light feel at the lever, the new clutch has a wider engagement range, facilitating control.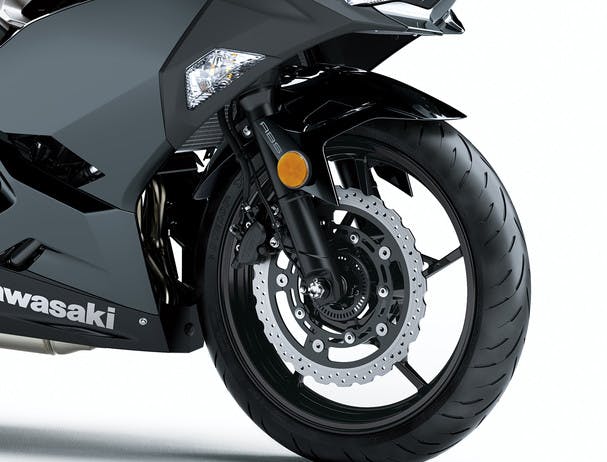 41 MM  FRONT SUSPENSION
A more rigid 41 mm telescopic fork (previously ø37 mm) delivers better suspension action.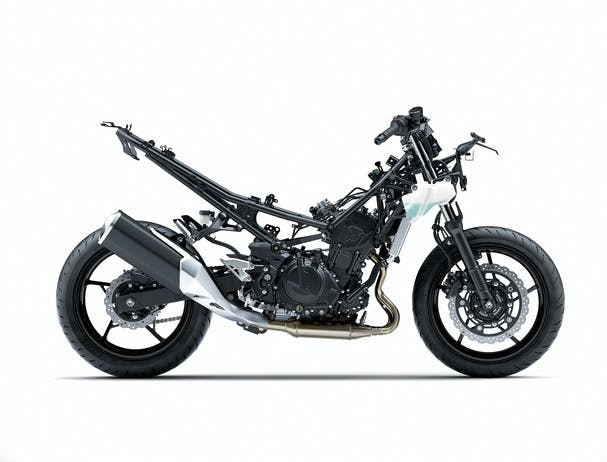 LIGHTWEIGHT TRELLIS FRAME
The Ninja 400 features a trellis frame similar in design to that of the Ninja H2. Kawasaki's advanced dynamic rigidity analysis was used to ensure optimum rigidity with light weight.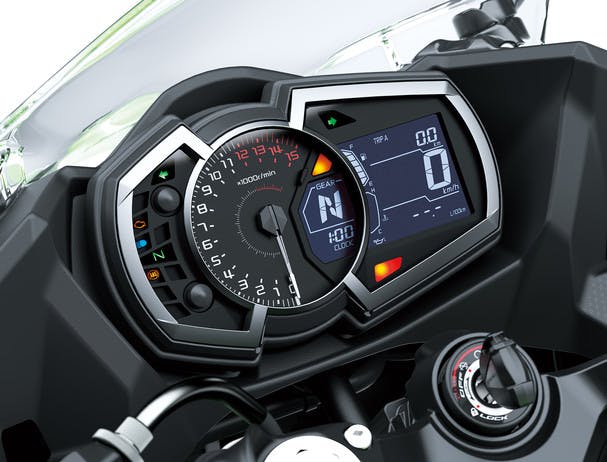 HIGH GRADE COCKPIT
The Ninja 400 is equipped with the same instrument cluster as the Ninja 650, contributing to the high-grade feel of the tidy cockpit.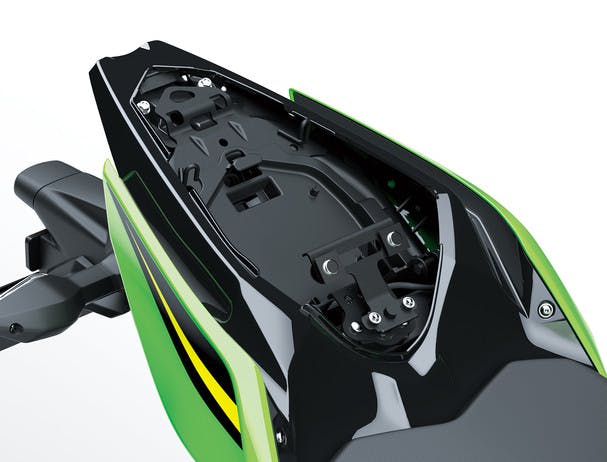 HANDY UNDER-SEAT STORAGE
The front seat can be easily removed by pulling a cable located under the rear seat, greatly facilitating access to the battery. Under-seat storage space has two levels for a more efficient use of the space.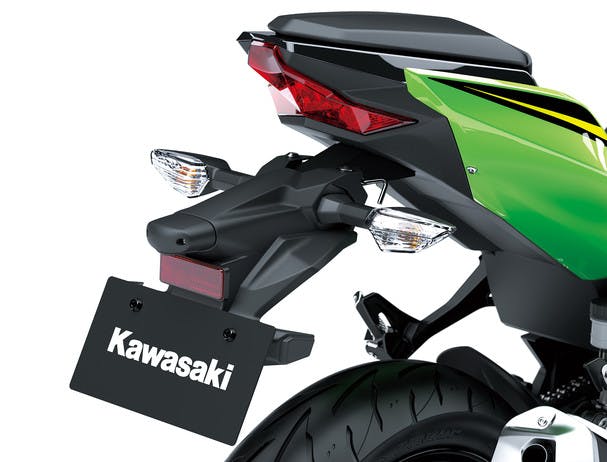 LED TAILLIGHT
LED Taillight design is inspired by the 2019 NINJA ZX-10R contributes to the rear's sharp impression.