KAWASAKI NINJA 1000SX (SE)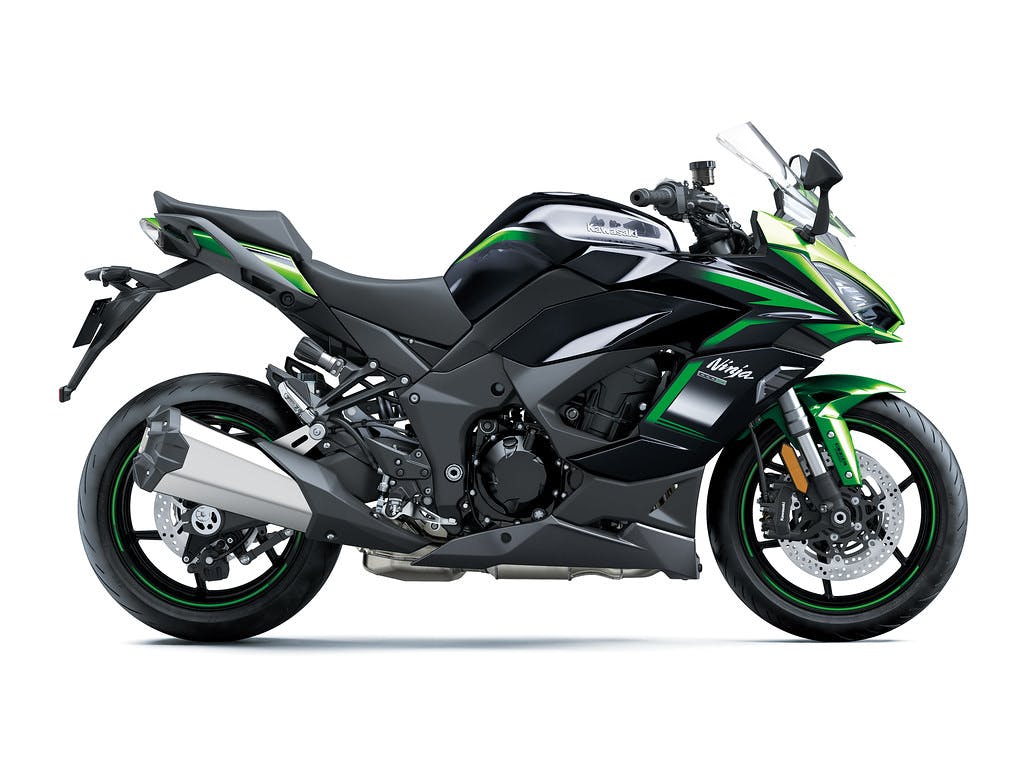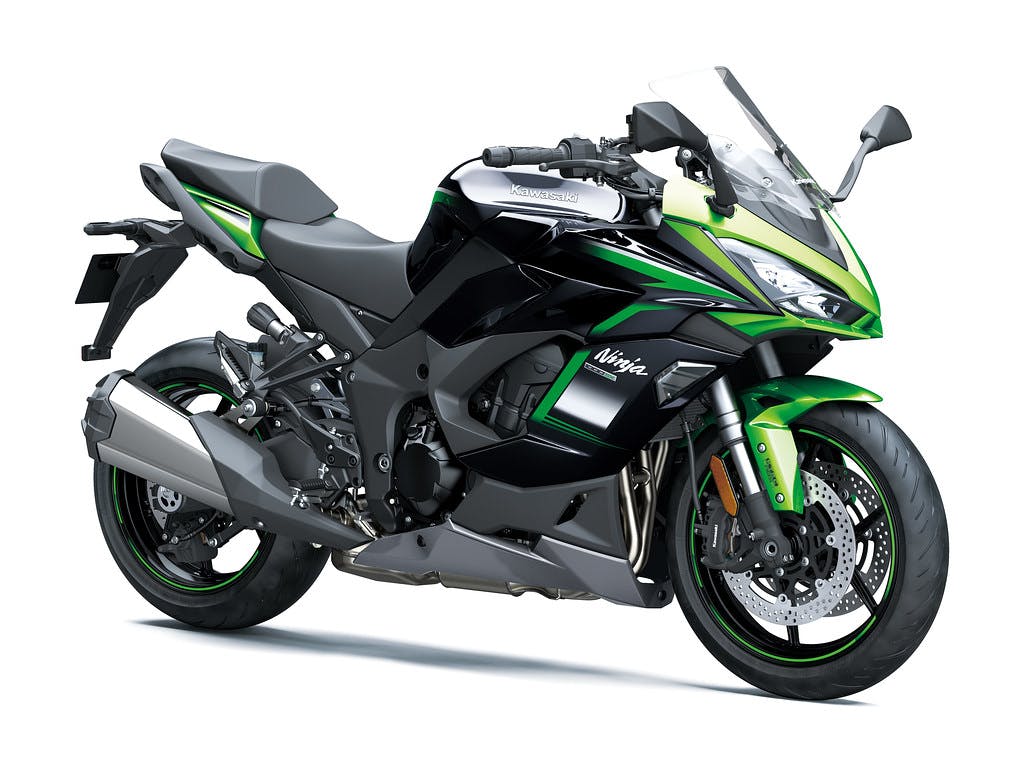 SPORT TOURING IN STYLE
A motorcycle designed for seasoned riders to enjoy sport and touring from a comfortable location. Safe emissions with high performance, versatile styling-with single-sided muffler and all-LED lighting-touring seat convenience for both riders and passengers.
A host of on-board innovations – including Electronic Cruise Control; Fast Shift; Optimized Riding Modes that incorporate KTRC and Power modes; and 4.3 "all-digit TFT color instrumentation with mobile access.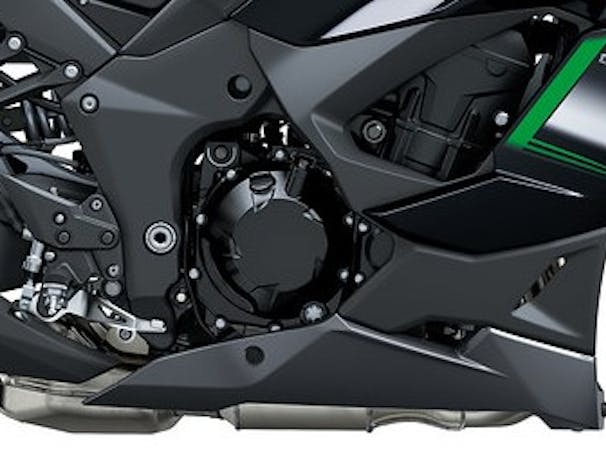 FOUR CYLINDER
Efficient 1043cc liquid-cooled, 4-stroke In-line Four engines actively pull out of all rpm and do not let up before the red line. The engine delivers a splendid response, a powerful mid-range impact, and an intoxicating intake of howl. In addition to the cleaner emissions for 2020, the upgrade to the Electronic Throttle Valves requires the addition of Automatic Cruise Control.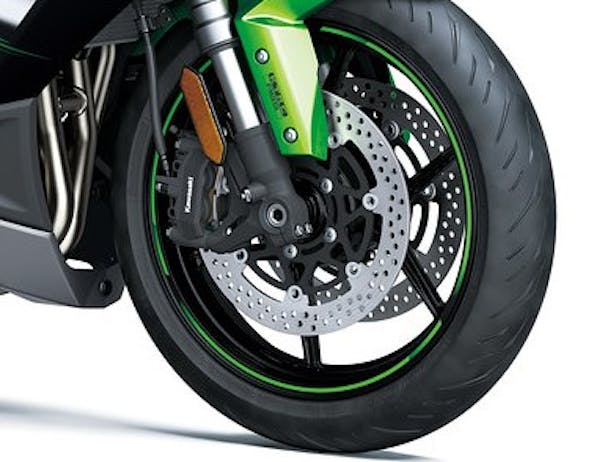 BRIDGESTONE TYRES
BATTLAX HYPERSPORT S22 tyres add to smoother handling while delivering increased stability in both dry and wet conditions, resulting in greater confidence and enjoyment for riders.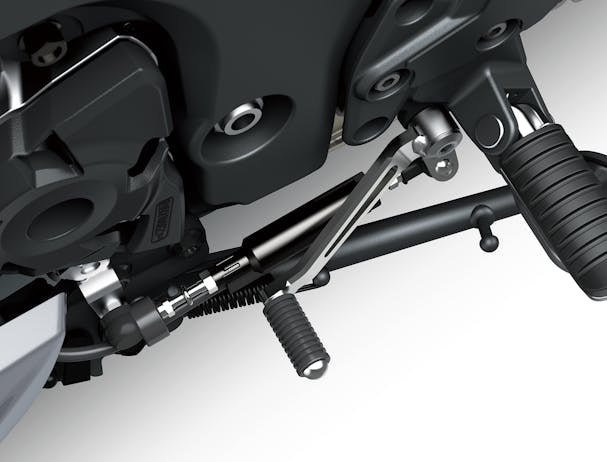 QUICK SHIFTER
The Ninja 1000SX SE is equipped with the KQS-Kawasaki Fast Shifter-system. The fast-shifter allows smooth upshifts and downshifts for smoother acceleration and simple and simple deceleration.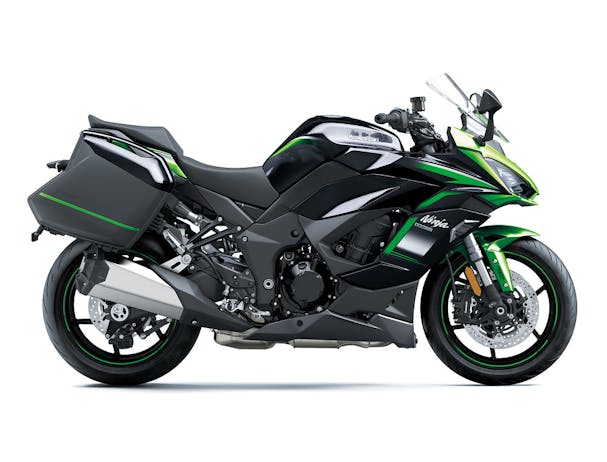 EVERYDAY PERFORMANCE
The upright riding position, the stable power supply and the sure-footed handling give the simplicity of everyday travel, whilst the improved comfort of the car, the Electronic Stability Control and a host of gadgets make it much easier to flee for the weekend.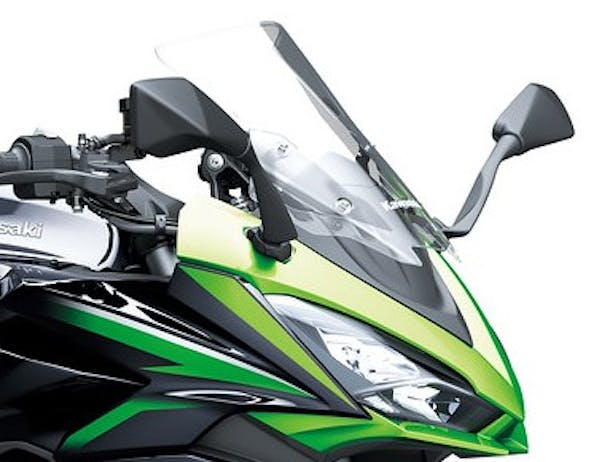 WIND PROTECTION
Wind safety offered by full-length bodywork is complemented by a new windshield with four available locations. The windshield is customizable by hand.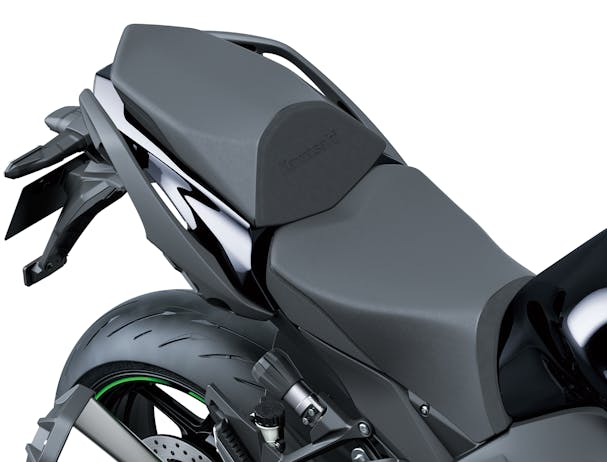 COMFORTABLE SEAT
Plush rider and passenger seats provide long hours of relaxation in the car. Accessory seat choices are available to accommodate rider and passenger tastes.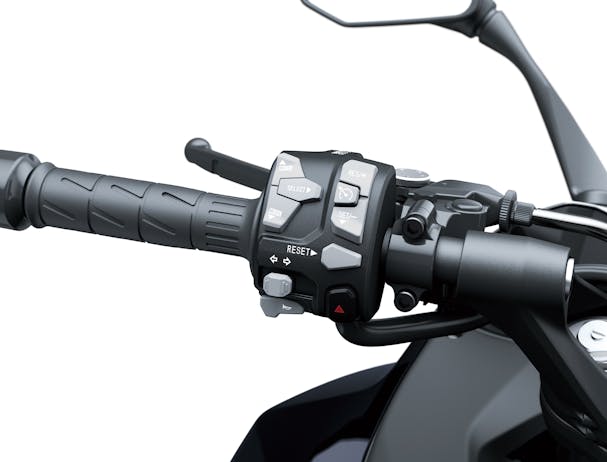 CRUISE CONTROL
Kawasaki 's electronic cruise control mechanism requires the speed to be controlled by pushing a button. If enabled, it is not necessary for the rider to continuously adjust the throttle. This eliminates the tension on the right hand when driving all day and across limited speed zones.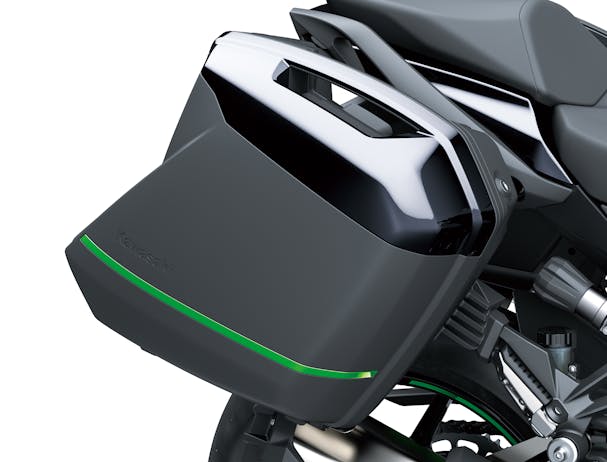 ACCESSORIES
The Ninja 1000SX is optimized for touring performance. Genuine accessories are available for Kawasaki's maximum potential: panniers (28 litres), top case (47 litres), multiple seat models, wide windshield, grip heaters, USB-type port, DC plug, and more.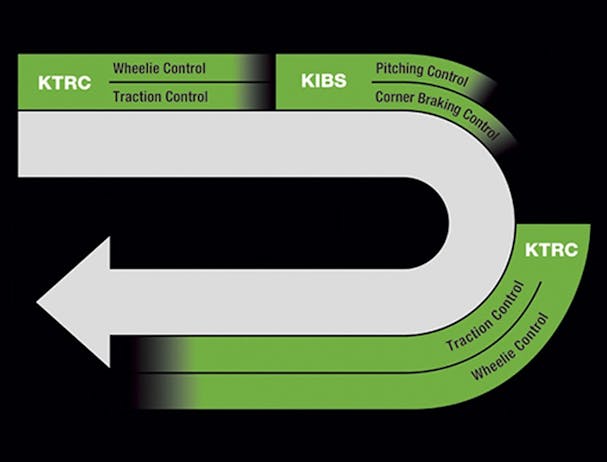 KCMF (KAWASAKI CORNERING MANAGEMENT FUNCTION)
A compact Bosch IMU (Inertial Measurement Unit) that gives an image of the chassis orientation in real time. KCMF tracks the engine and chassis parameters in the corner – from the start, through the apex, to the corner exit – by modulating the brake force and engine strength.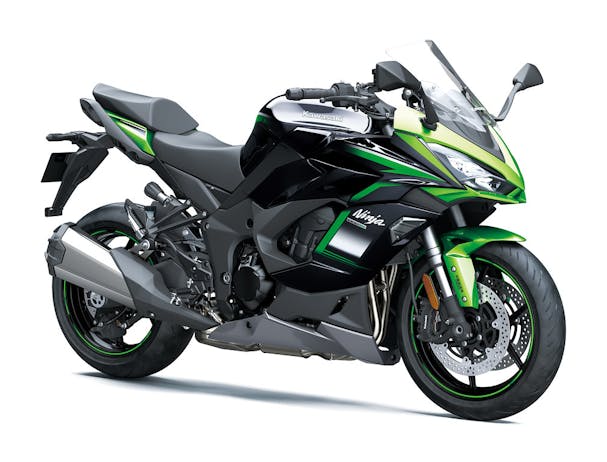 KIBS (KAWASAKI INTELLIGENT ANTI-LOCK BRAKE SYSTEM)
Kawasaki's high-precision supersport brake control system takes into account the special handling features of supersport bikes, providing highly effective stopping with limited interference during sport riding. KIBS also has corner braking power, which modulates the brake force to counter the bike 's propensity.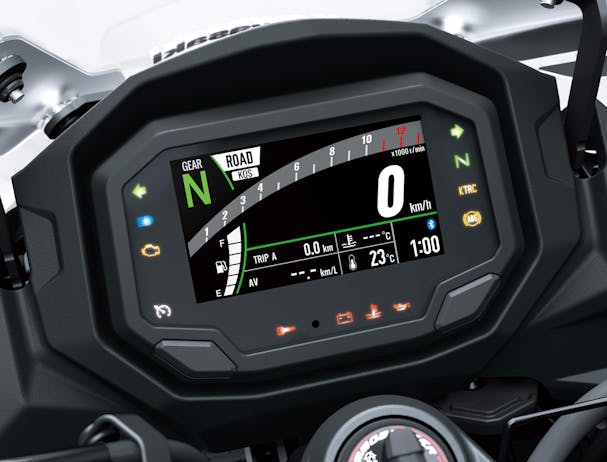 POWER MODES
Sport, Road, Rain, Rider (manual) - All-inclusive modes that link KTRC and Power Mode allow riders to efficiently set traction control and power delivery to suit a given riding situation.