KAWASAKI NINJA 1000SX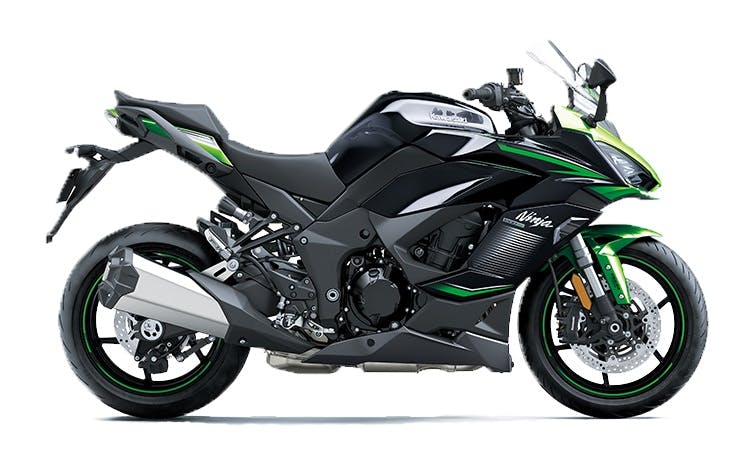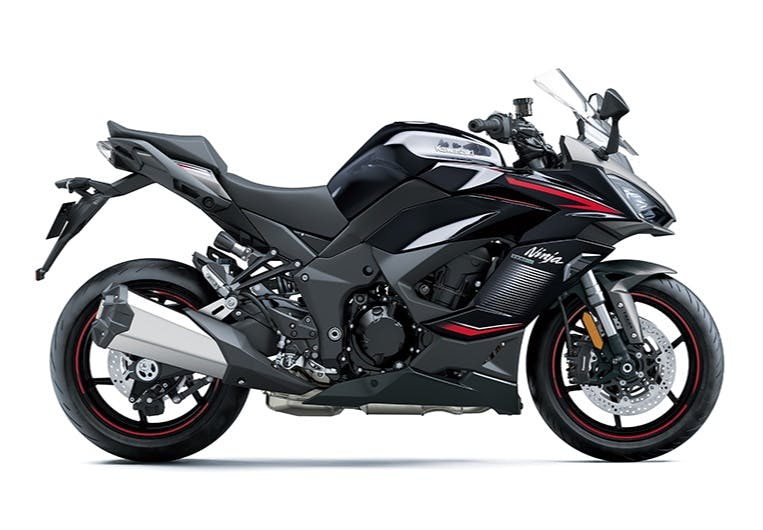 BEST OF BOTH WORLDS
The sports appeal of Kawasaki Ninja motorcycles goes well beyond the racetrack with the remarkably versatile Ninja 1000SX sportbike. Enjoy pure sporting thrill with superior power, two-up touring capability and advanced rider support electronics. A force to be reckoned with on the track and a machine built for weekend trips.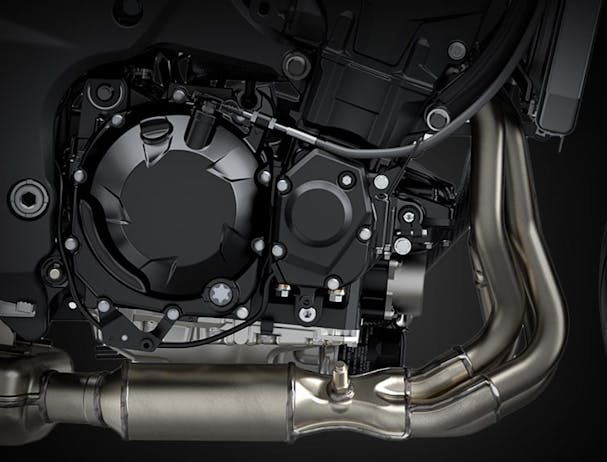 EXHILARATION FOUND HERE
The powerful liquid-cooled inline four-cylinder 1,043cc engine delivers major power with strong mid-range performance. Power delivery is responsive and comes with an intoxicating intake howl.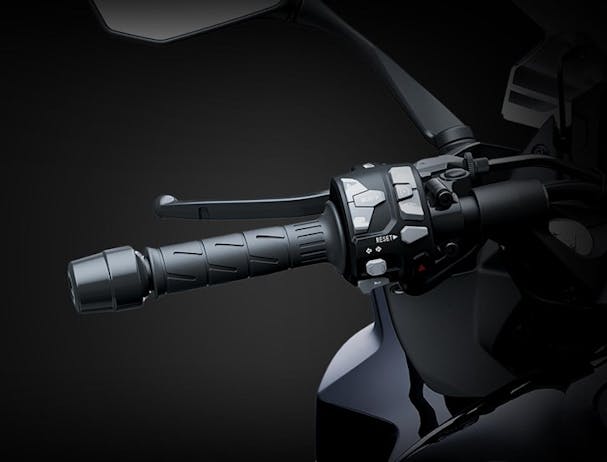 ASSIST & SLIPPER
The Assist and Slipper Clutch offers light clutch pull and minimizes rear wheel chatter caused by excessive engine braking due to quick downshifting.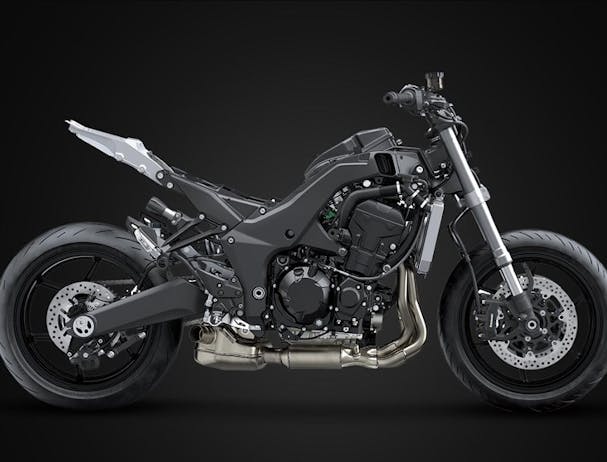 RIGID & BALANCED
The aluminium twin tube frame is highly rigid and features a high degree of mass centralization ensuring a balance of agility and firm handling.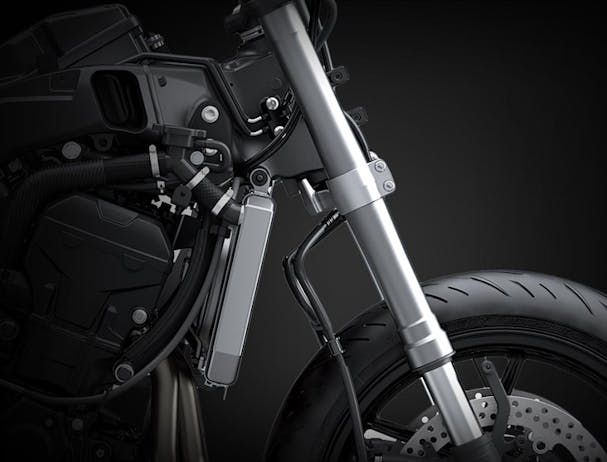 TUNED FOR DISTANCE
The 41mm inverted front fork features stepless compression and rebounds damping and spring preload adjustability. The horizontal back-link rear suspension offers remote rebound and preload adjustability for tandem riding, luggage or rider preference.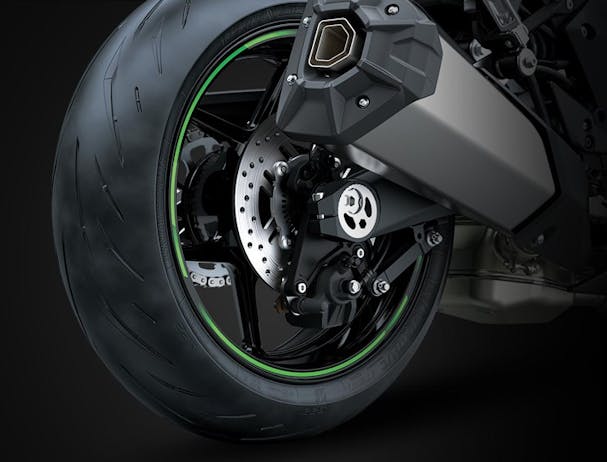 CONFIDENT GRIP
Battlax Hypersport S22 tires contribute to light handling while offering enhanced grip in both dry and wet conditions.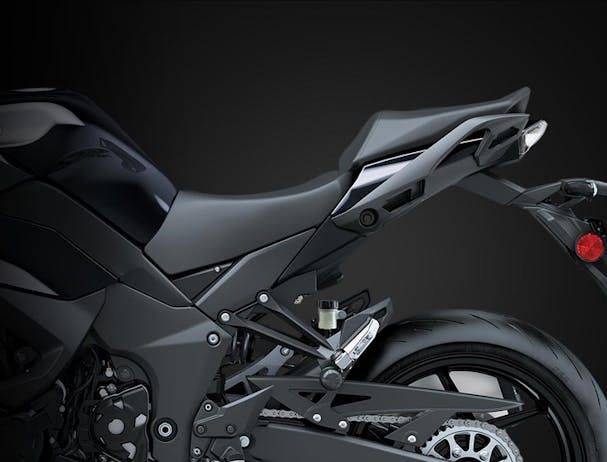 RELAXED & COMFORTABLE
Adaptable, the relaxed upright riding position is comfortable and optimized to accommodate a full range of riding situations.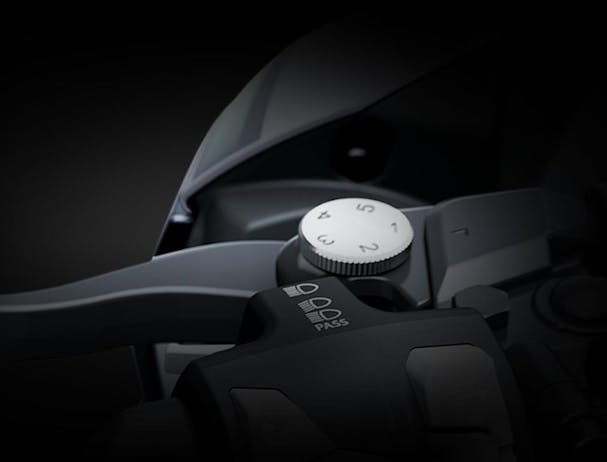 ADJUSTABLE
The 5-position clutch lever can be adjusted to suit the size of the rider's hands based on rider preference.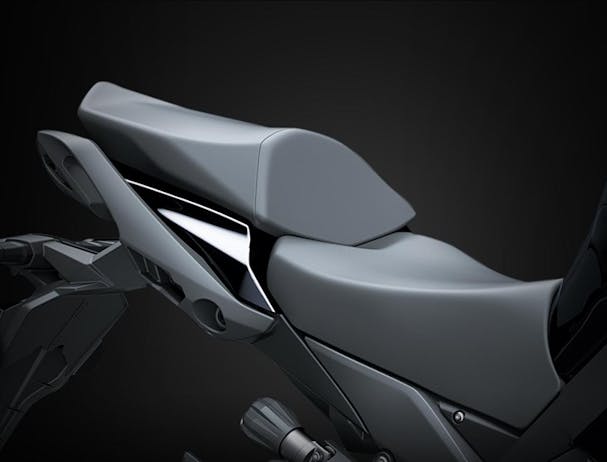 WIDE & COMFORTABLE
Rider and passenger seat material offers superb elasticity and resistance to cold temperatures for optimal comfort. The rider seat is fabricated of dense, springy urethane cushioning that helps retain the original shape.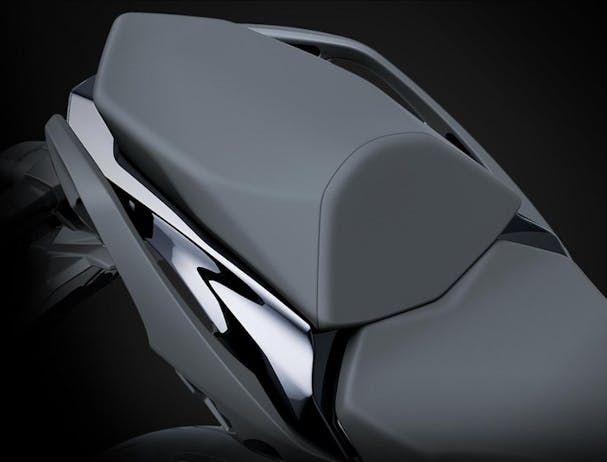 ERGONOMIC & EASY
The ergonomically sculpted passenger grips are easy to hold and naturally positioned.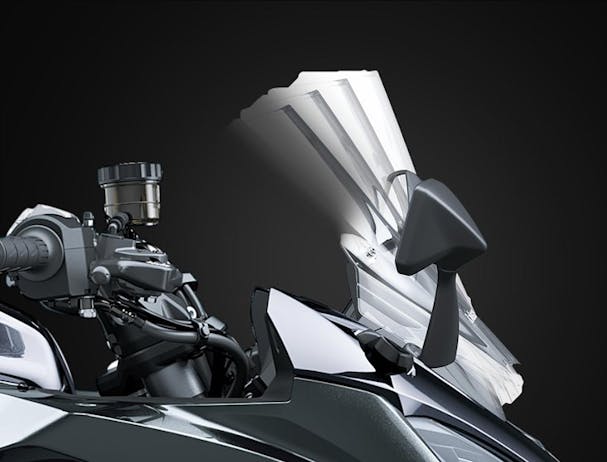 MAKE EVERY RIDE A BREEZE
An adjustable windshield offers four available positions ranging from sporty to maximum wind protection. Set up is easy and doesn't require any tools.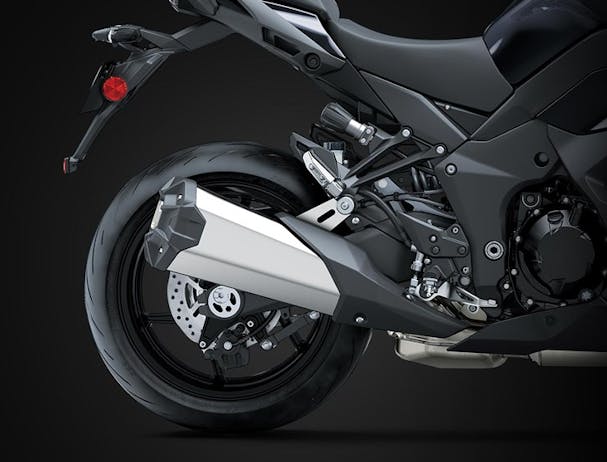 FORM & FUNCTION
Sporty front and side fairings with sharp, edgy lines provide modern styling and optimized wind protection. A single-sided muffler further enhances the inherent Ninja styling, reflecting the dynamic experience you get with every ride.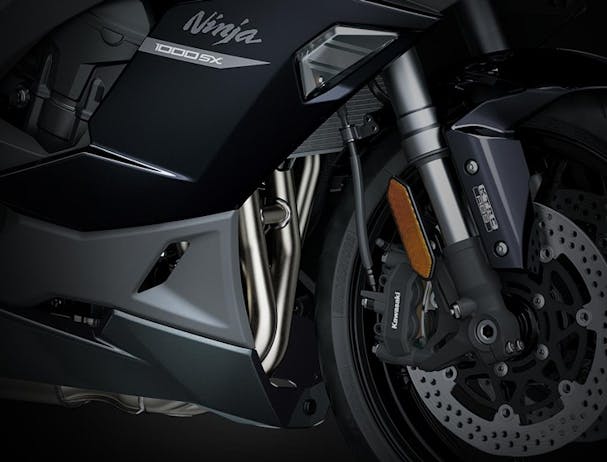 SIGNATURE NINJA LOOK
Chin spoilers similar to those on the Ninja H2 and Ninja ZX-10R motorcycles strengthen the family resemblance.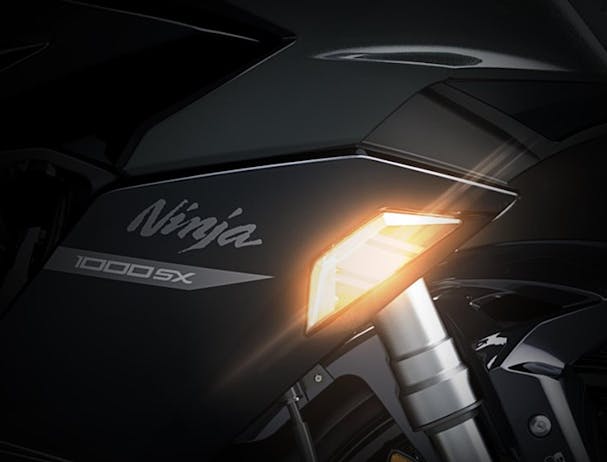 INTEGRATED & MODERN
Front and rear turn signals are integrated, contributing to the modern aggressive sportbike image.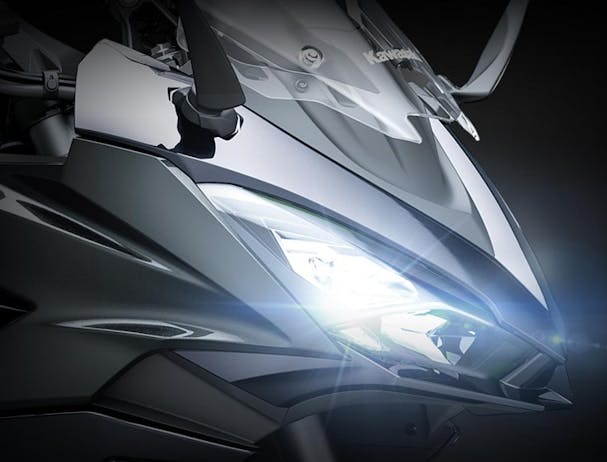 SUPERB VISIBILITY
See and be seen with dual low-profile LED headlights that feature low and high beams for excellent brightness.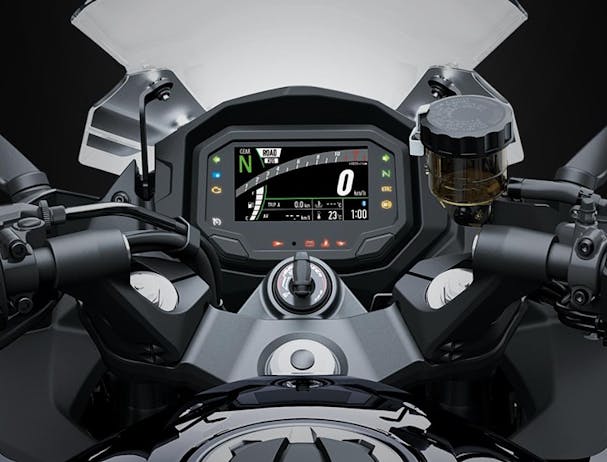 DIGITAL LANDSCAPE
All-digital TFT color instrumentation gives the cockpit a high-tech, high-grade appearance and visibility. The screen's background color is selectable, and screen brightness adjusts automatically to suit available light.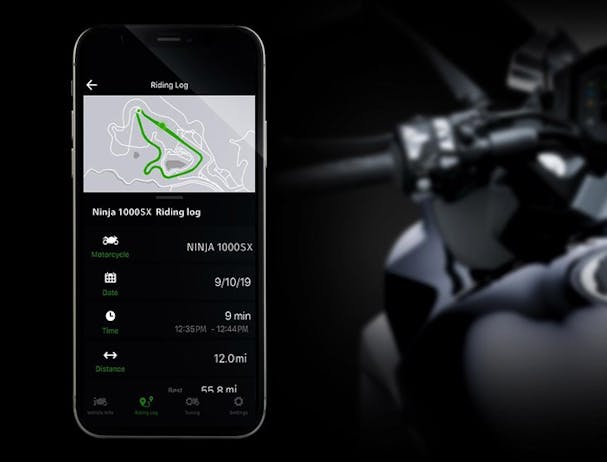 GET CONNECTED
Using the smartphone application (via RIDEOLOGY THE APP*) a number of instrument functions can be accessed allowing you to view vehicle info, riding log, phone notifications, and general settings.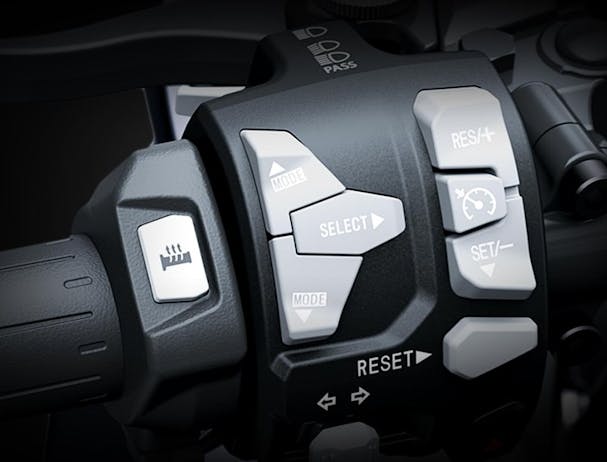 INTELLIGENT & RESPONSIVE
Ninja 1000 motorcycle is equipped with Kawasaki Intelligent anti-lock Brake System, a supersport-grade high-precision multi-sensing ABS brake assistance system. An electric cruise control system allows a desired speed to be maintained with the simple press of a button.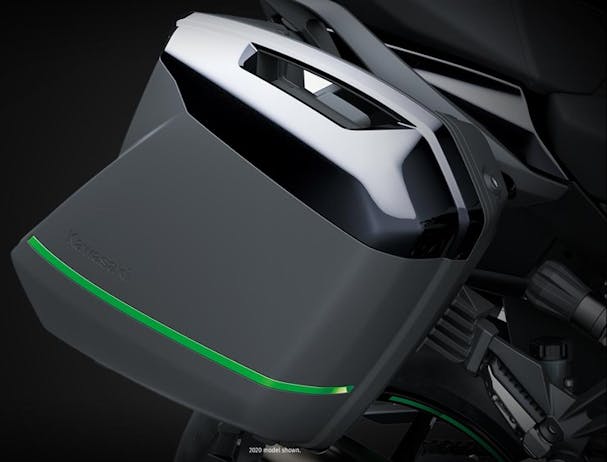 EASILY ATTACH & REMOVE
The Ninja 1000 motorcycle features a clean-mount side case system that allows KQR side cases* to be attached and removed easily for added convenience.*Sold separately as Kawasaki Genuine Accessory. 2020 model shown.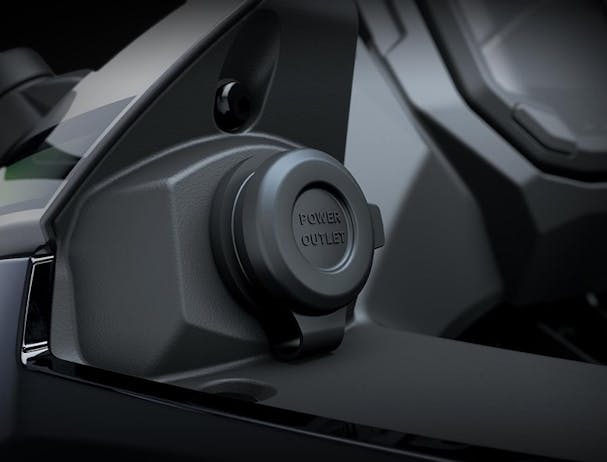 POWER UP YOUR DEVICES
A DC power outlet (knock out) in dash area enables the addition of a DC power outlet to power devices/accessories.**Sold separately as Kawasaki Genuine Accessory.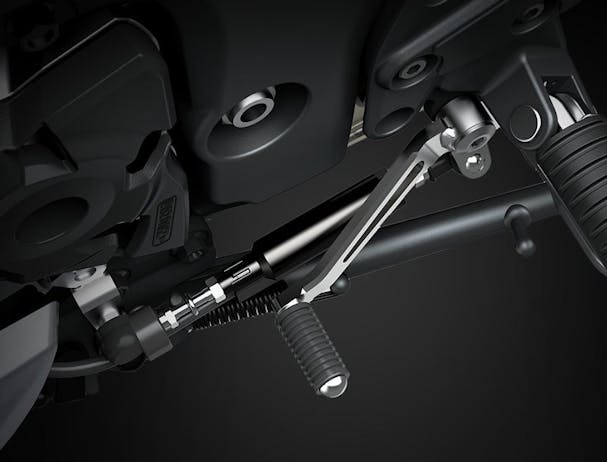 KAWASAKI QUICK SHIFTER
Dual-direction Kawasaki Quick Shifter allows both clutchless upshifts and downshifts for seamless acceleration and smooth deceleration.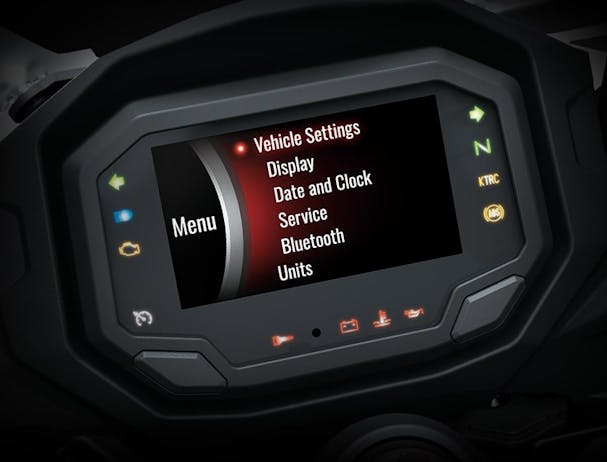 ACCELERATION & STABILITY
The IMU-enhanced feedback version of Kawasaki Traction Control (KTRC) predicts conditions and acts before slippage exceeds the range for optimal traction.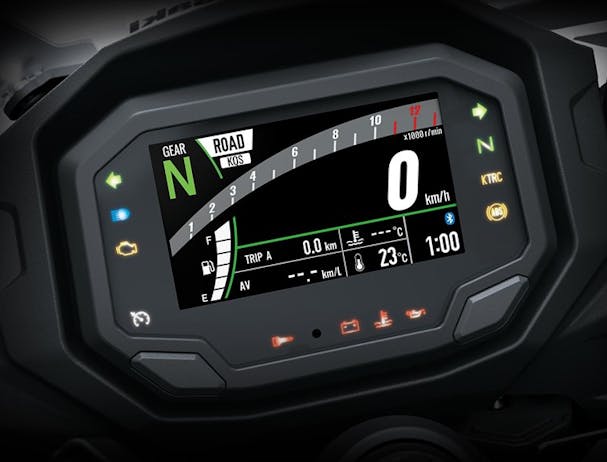 ALL THE POWER YOU NEED
Riders can set power delivery to suit conditions and/or preference. Low power mode limits power output to approximately 70% of full power and delivers a milder throttle. Full power mode utilizes 100% engine power.