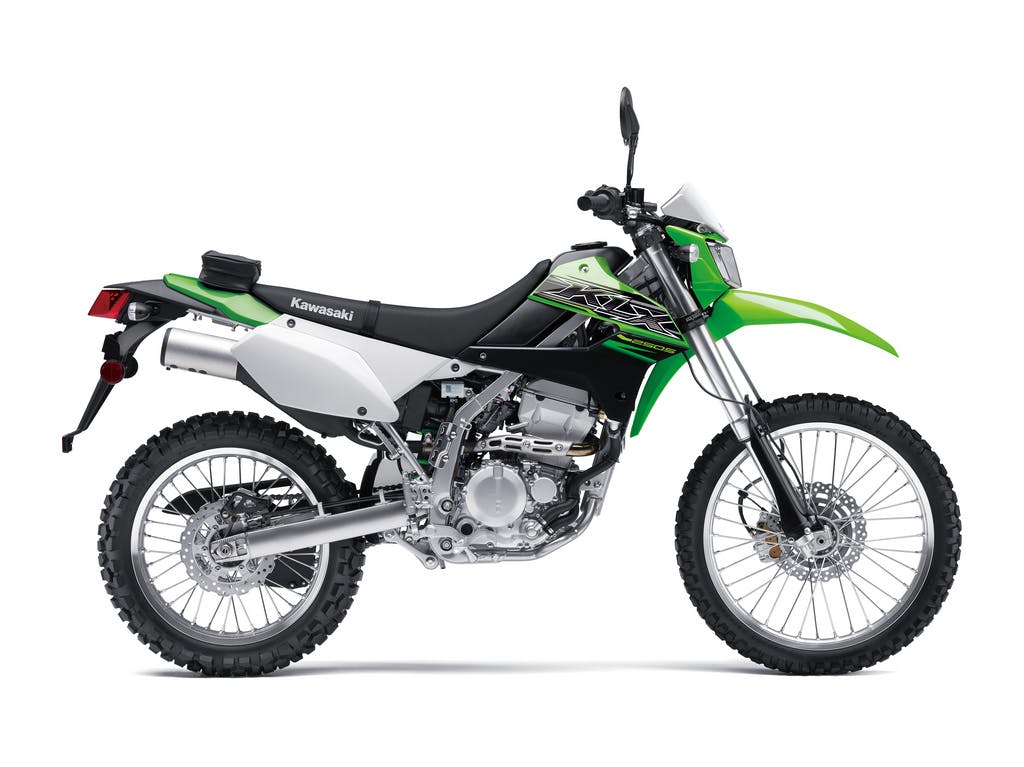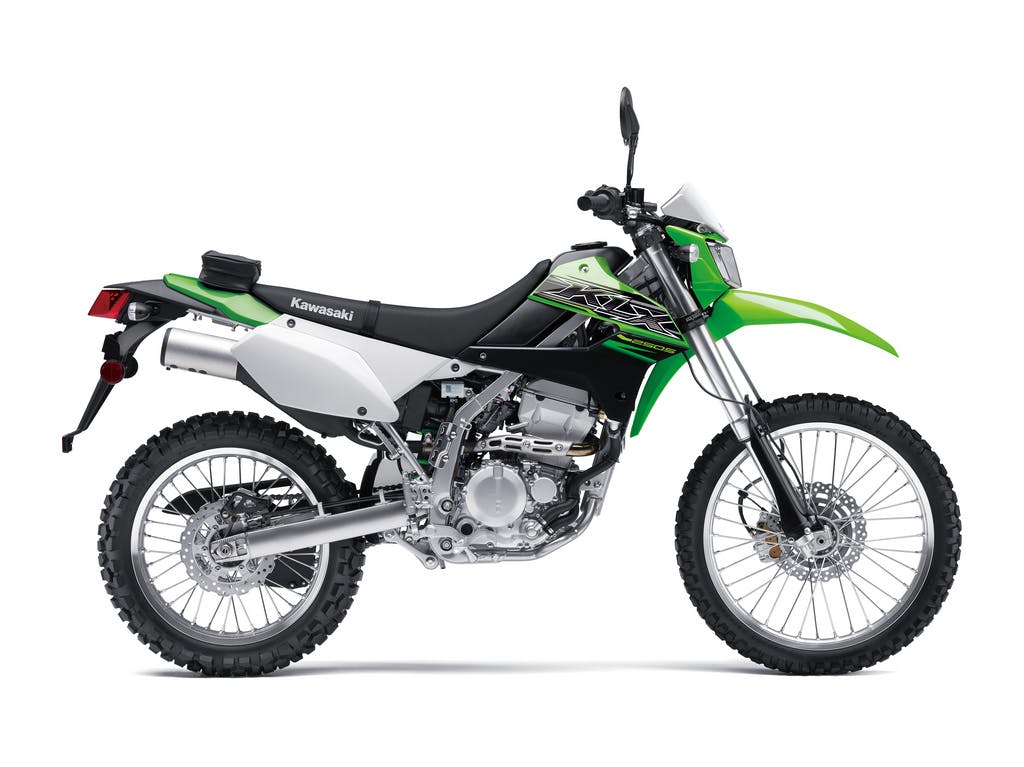 THE WORLD AT YOUR WHEELS
The 2019 KLX250S is a capable off-road performer and a reliable, fun road bike. The Kawasaki KLX heritage making it an awesome on or off road machine. Whether you are tearing it up on the weekends with your mates or hauling to work and back through the week, enjoy the best of both worlds with the 2019 KLX250S. Giant engines and a heap of gadgetry are not necessary to have a great time on two wheels.  On the paved road the KLX250S is a well mannered and easy to ride motorcycle that can easliy keep pace with traffic on the open road.  When the seal road ends and the off-road country begins the light and nimble KLX250S' torquey liquid cooled engine and adjustable suspension help you tackle all of the trails.  All that capability is also paired with outstanding efficiency, making the 2019 KLX250S a superbly practical motorbike.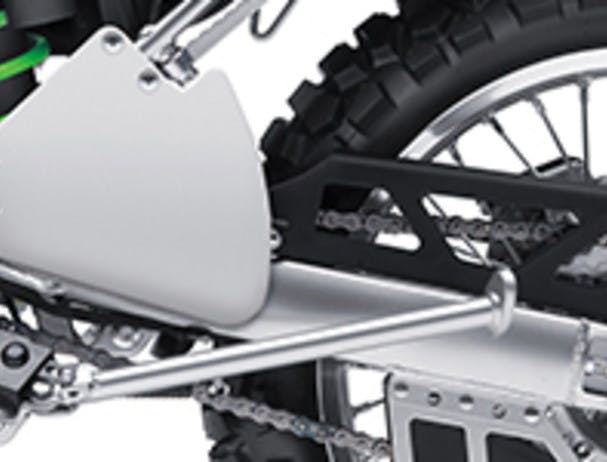 PERFORMANCE FRAME AND REAR SUSPENSION
Lightweight, high-tensile steel for amazing rigidity. No downtubes allow for lower engine placement and lower center of gravity as well as ample ground clearance.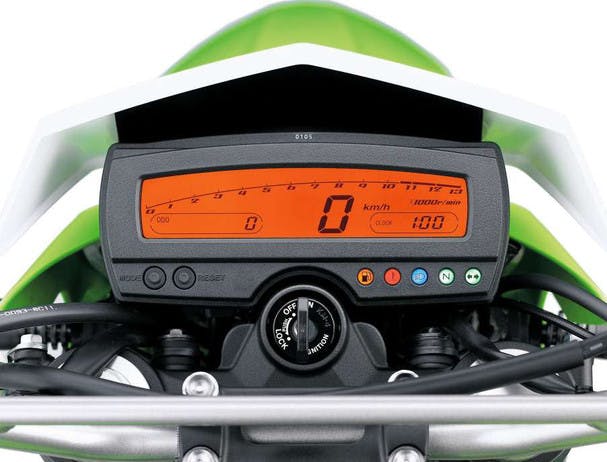 ALL-DIGITAL INSTRUMENTATION
All digital instrument console gives at a glance information featuring a digital bar graph tachometer, digital speedometer, clock, and dual trip meters.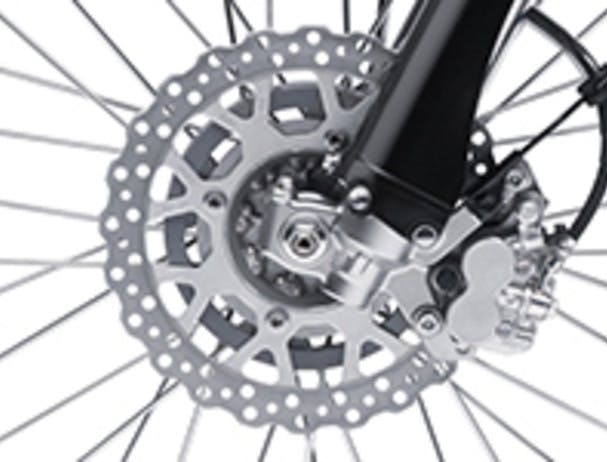 WHEELS AND BRAKES
Front and rear petal disc brakes offer impressive stopping performance. A twin piston calliper grips a 250 mm disc up front. At the rear, a single piston calliper operates a large 240 mm disc. Fat, 4mm spokes for greater off-road durability.