KAWASAKI BRUTE FORCE 300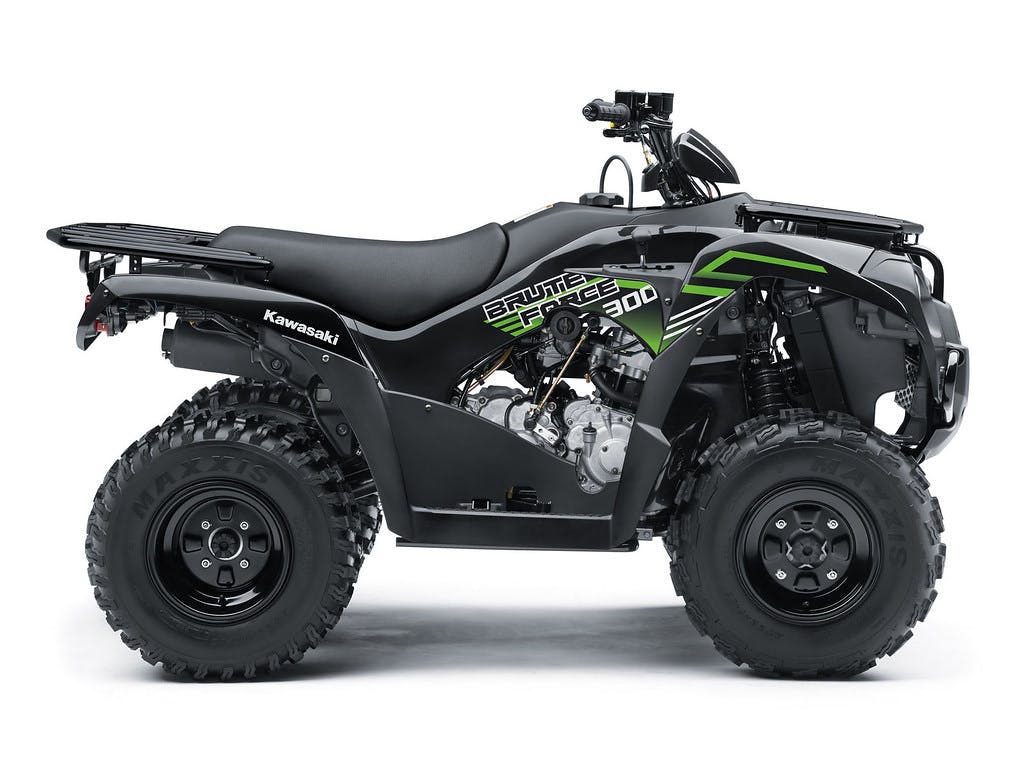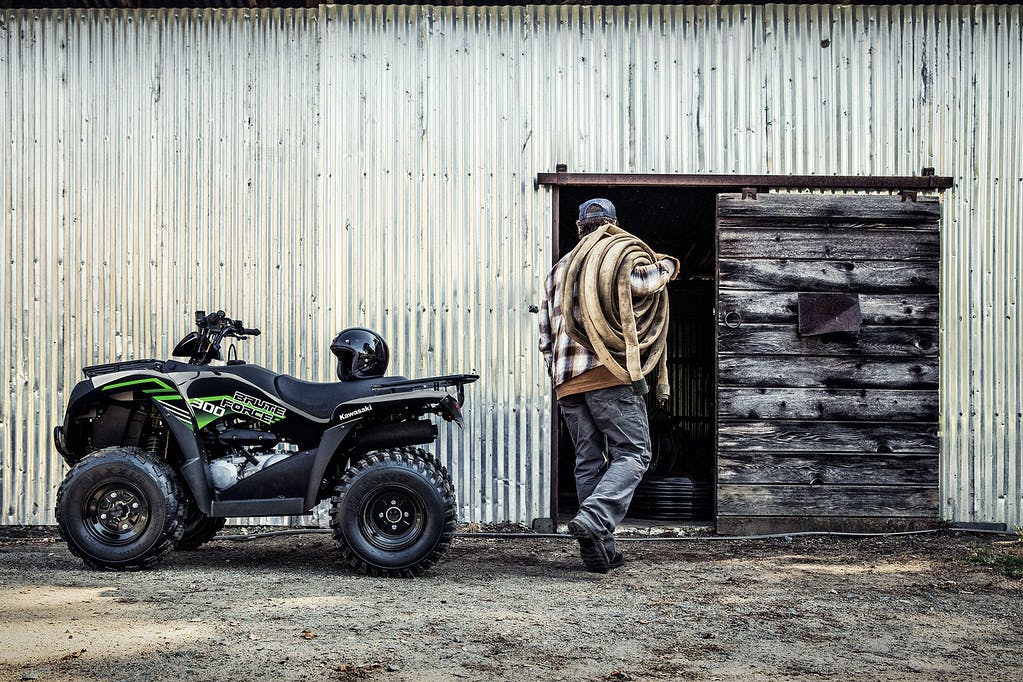 TIME TO WORK
Making light work of hard tasks, the entry-level Brute Force 300 has the features you'd expect from a much larger – and expensive – ATV. CVT transmission, disc brakes front and rear plus a ready for work water-cooled engine are all designed to deliver.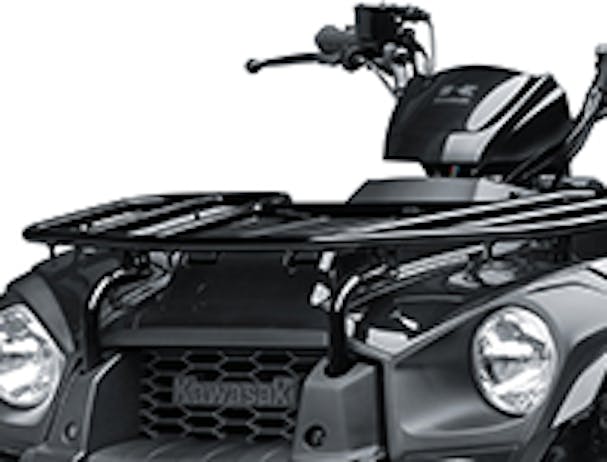 CARRYING PERFORMANCE
Equipped with robust carriers front and rear, the Brute Force 300 can carry 20 kg at the front and 30 kg at the rear. Convenient built-in tie down hooks help secure loads.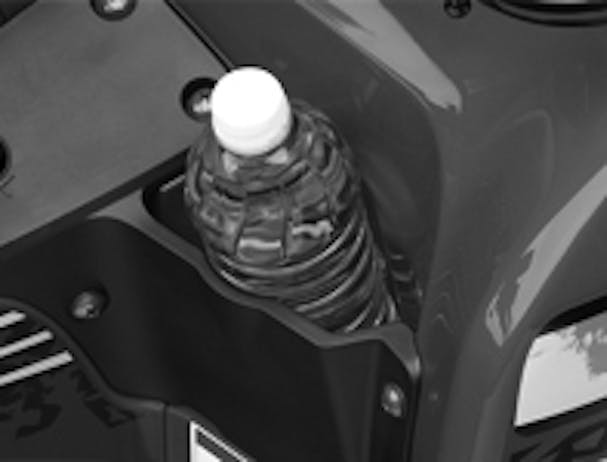 STORAGE SPACE
Front storage compartment is large enough to hold four 500 mL bottles – greater volume than on the flagship Brute Force 750 4x4 EPS.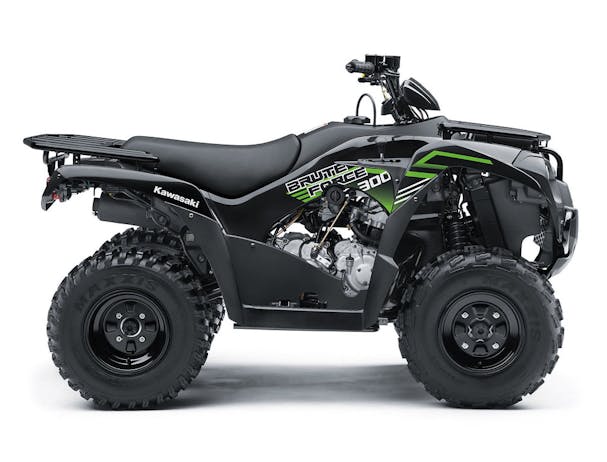 FLAGSHIP INSPIRED BIG ATV STYLING
Modelled after Kawasaki's flagship ATV (the KVF750 4x4 EPS) the KVF300 bears a distinct resemblance to its larger KVF brothers. Flush surface ergonomics contribute to both sport riding potential and ride comfort.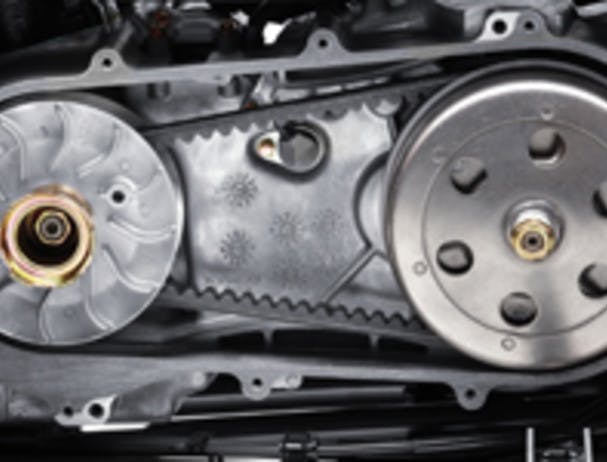 CVT TRANSMISSION
The combination of a CVT transmission and centrifugal clutch offers a high potential for sporty fun riding as well as easy control.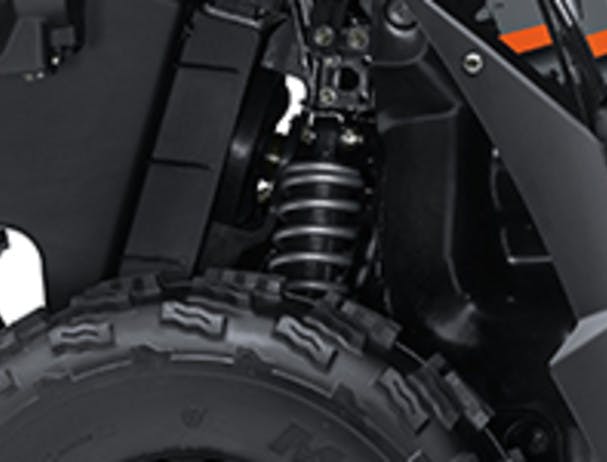 SUSPENSION
Suspension tuned for accurate and light steering in all conditions.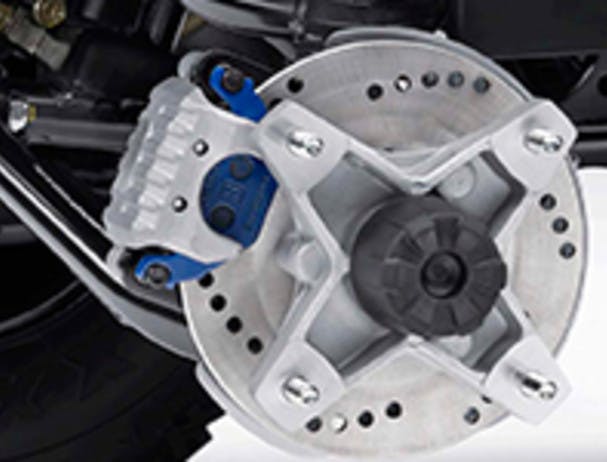 TRIPLE DISC BRAKES
Dual ø180 mm disc brakes gripped by single-piston calipers provide strong stopping power with good feel. A third disc brake at the rear, measuring ø180 mm and gripped by a single-piston caliper complements the dual discs at the front.