Honda TRX90X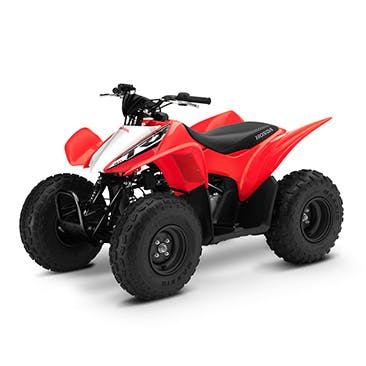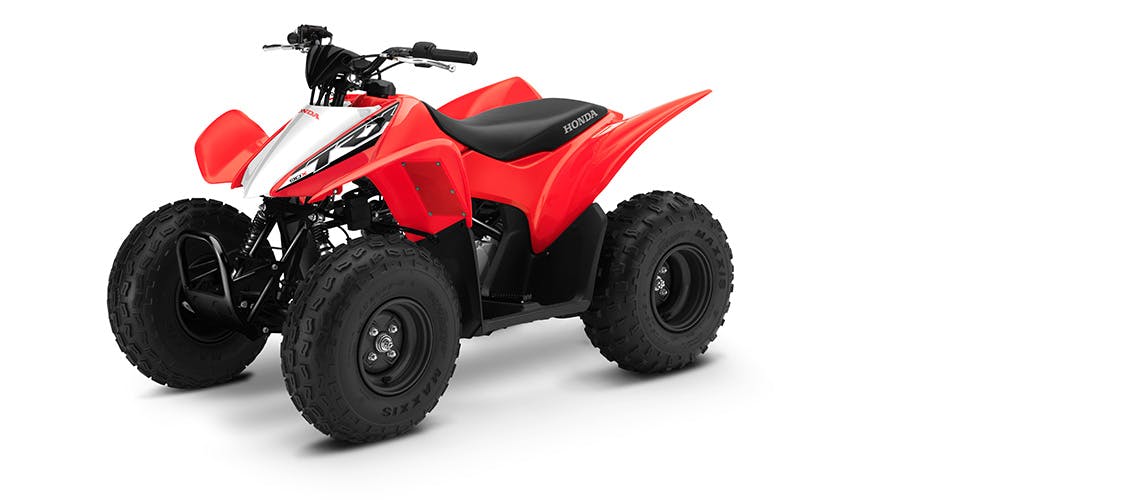 Overall Simplicity It's Easy to See
Honda's TRX90 is the perfect introductory sports ATV! Combining Honda's proven reliability, good value, overall simplicity it's easy to see why this sports ATV is at forefront of every kids mind.
0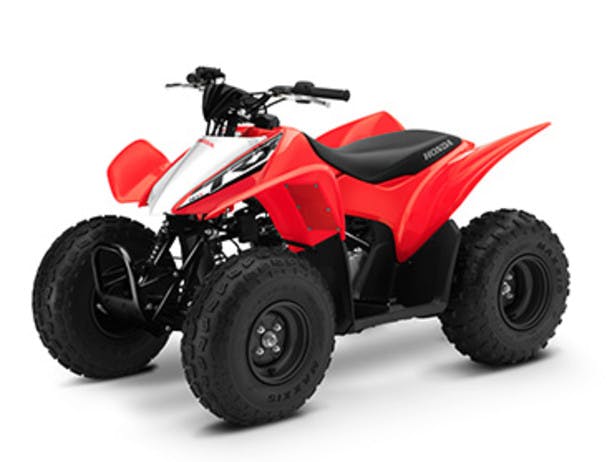 ENGINE/DRIVETRAIN
Honda's bulletproof 86cc SOHC 4-stroke engine offers smooth power delivery and legendary reliability. The maintenance-free CD ignition system never needs attention.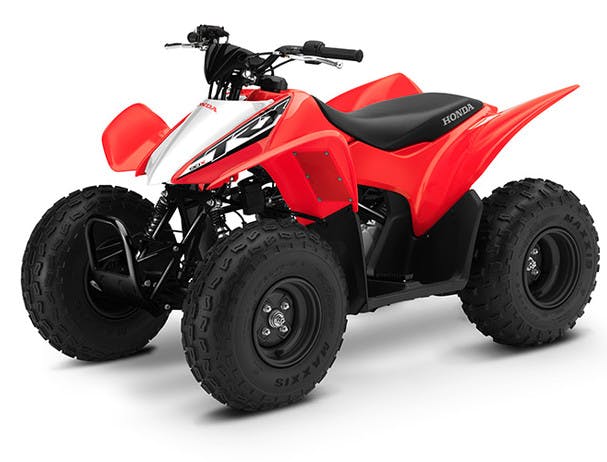 CHASSIS/SUSPENSION
The TRX90X has a strong and durable steel frame while the independent front suspension features a pair of rugged shock absorbers. The single-shock rear suspension offers a comfortable ride.