Honda PCX150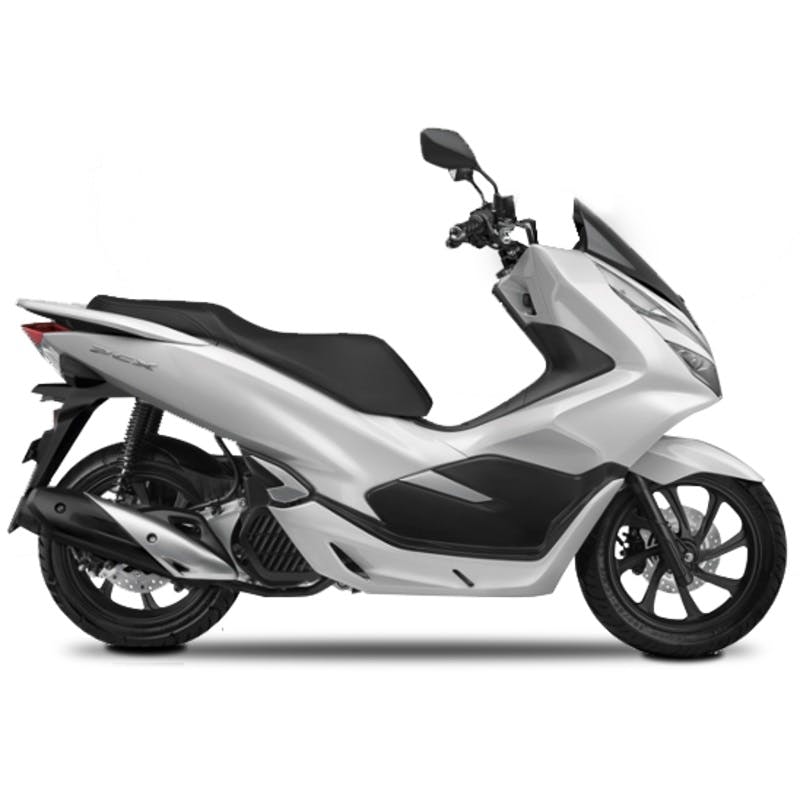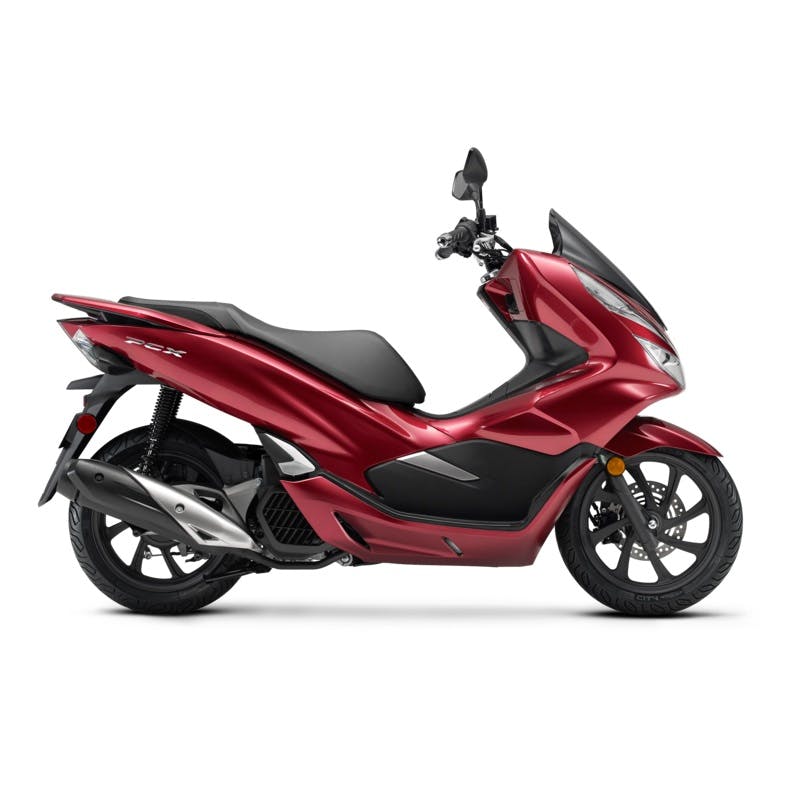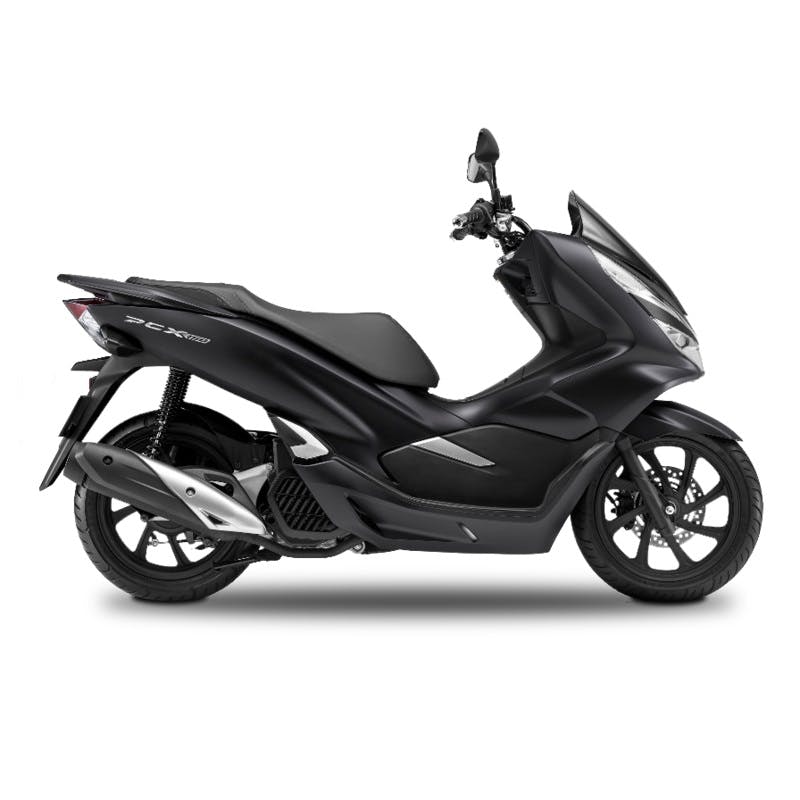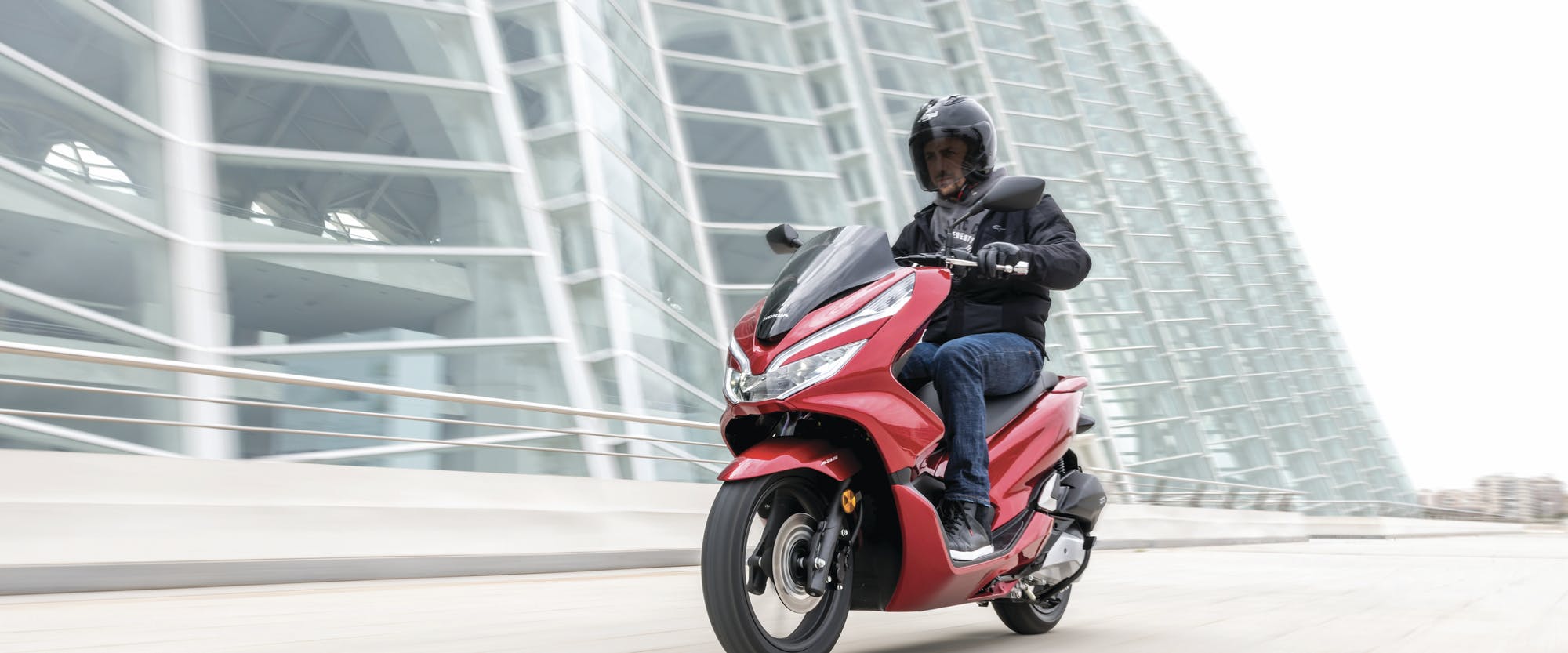 STYLISH, LIGHTWEIGHT AND FUEL EFFICIENT
Eye-catching looks have always been key to the charm of the PCX150, and the natural contours and elegant chamfers give it a good substance to its signature 'flowing' theme. The PCX150 provides ample flexibility for a passenger with adequate under-seat holding ability and a sleek LCD instrumentation to complement the LED head and tail lights. The tubular steel duplex frame retains the versatility of the PCX across the area, providing light handling. Plus, ABS and an engine that produces more peak power while retaining excellent fuel economy make the PCX150 a perfect all-rounder.
0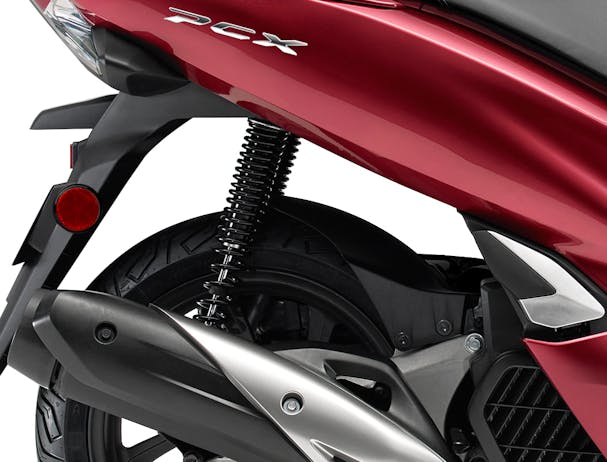 ECONOMICAL ENGINE
The SOHC, 149cc liquid-cooled two-valve enhanced Smart Power (eSP) engine powered by the PCX150 provides lightweight reliability with excellent light output plus calm, smooth operation and reduced CO2 emissions. More power at high rpm, with no low torque loss, was the goal for better output at higher speed ranges.
ENHANCED SMART POWER ENGINE
PCX150's engine also has a 'spiny' cast-iron sleeve that prevents any distortion of the inner bore diameter in place. A shell-type needle bearing is used for the rocker arm shaft while small and light rollers operate in combination with the cam profile and the spring load of the valve.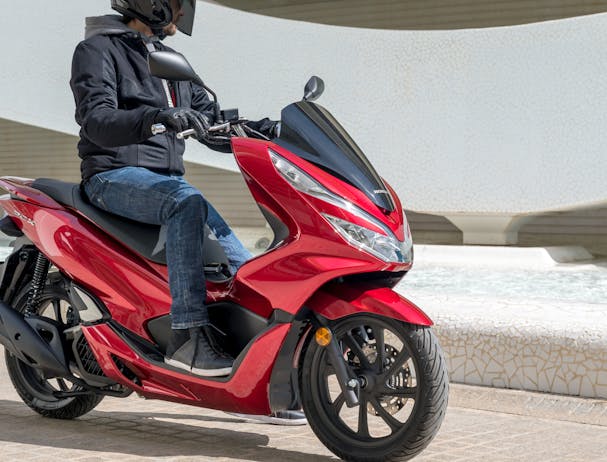 IDLE STOP
Selectable Idling Stop immediately prevents the engine running idle after three seconds and re-starts it instantly as soon as the throttle handle is turned. The Idling Stop device has the potential to 'sense' the battery charge and turn it off to prevent unnecessary runoff.
V-MATIC TRANMISSION
The V-Matic continuously variable transmission retains low-speed acceleration (compared to the previous model) and provides linear – and faster – acceleration at mid-to high-speed. It also decreases pressure on the pipe, which leads to excellent fuel efficiency.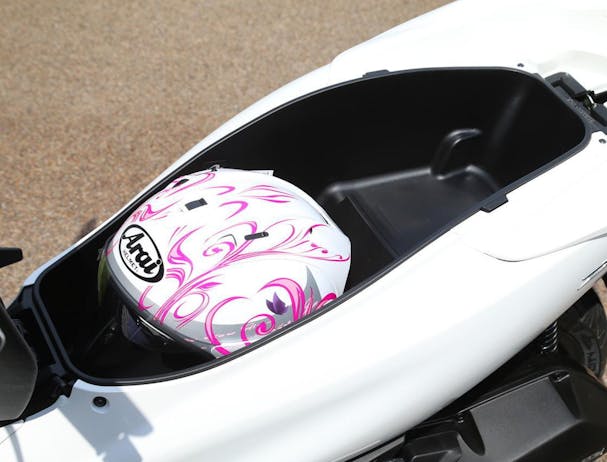 28L STORAGE
Both the seat and the fuel lid are opened by one-touch switches and the ignition has a main shutter for extra protection. The internal storage capacity is 28L and can comfortably accommodate a full-face helmet.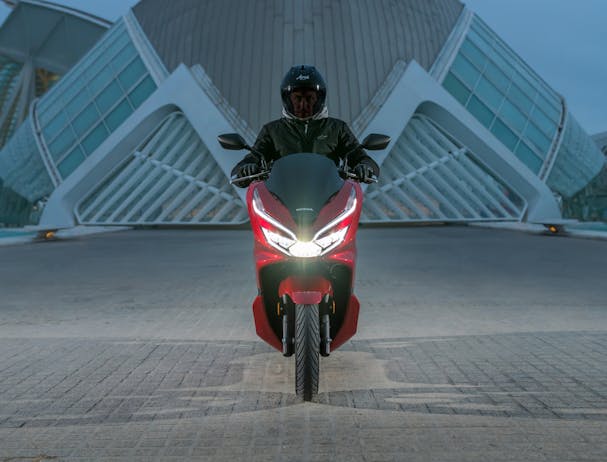 LED LIGHTNING
The PCX150 also has a clear appearance from the front; LED headlights and razor-thin place lights slant upwards individually, with LED markers discreetly rounding out the top, outer ends.