HONDA PCX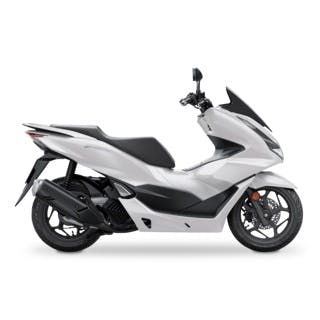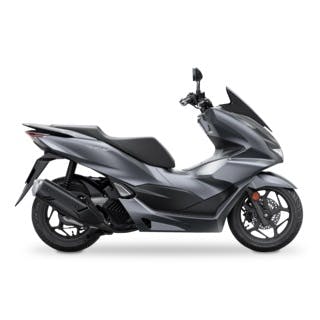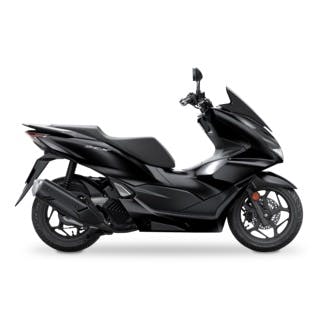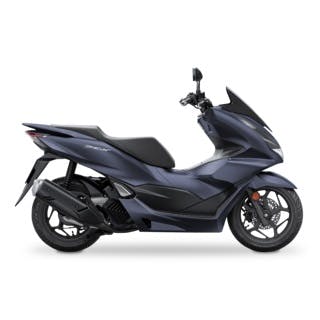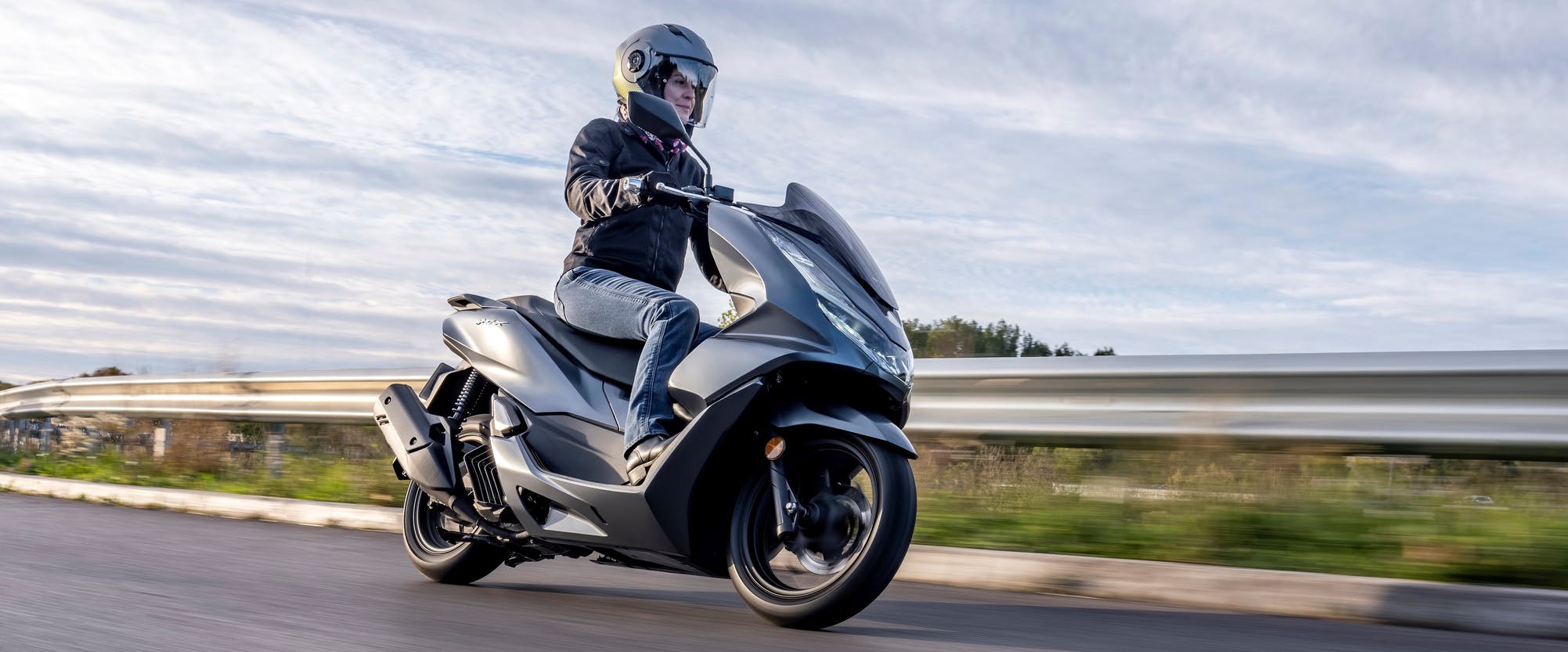 STYLISH, LIGHTWEIGHT AND FUEL EFFICIENT
Scooters are such a perfect solution for so many of our transportation needs. You can park them just about anywhere and zip through congestion with ease. They're affordable and get excellent fuel mileage. And when you're on a Honda PCX, you get all of that combined with Honda engineering and quality. And here's the best news of all: For 2021, the PCX is even better because, at Honda, we take our scooters as seriously as everything else we build. That's why we gave the PCX a new, larger engine, a new frame, Honda's Selectable Torque Control (HSTC) for consistent rear-wheel grip and wrapped it all up in some tasty innovative styling. And now the engine features a four-valve design, also making it cleaner and more economical. Around town or just cruising on the weekend, the new 2021 PCX isn't just another scooter—it's a premium Honda experience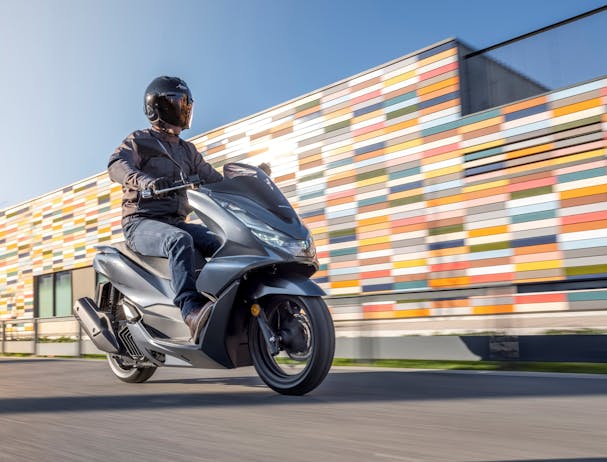 NEW FOUR-VALVE ENGINE
This year we gave the PCX a whole new engine. The eSP+ technology (enhanced smart power) uses a four-valve design with a new bore/ stroke ratio specially designed to lower emissions and provide responsive performance.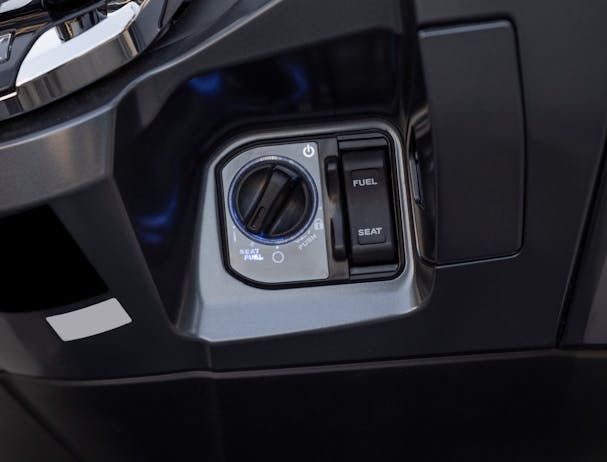 SMART KEY
To make daily life that little bit more convenient it's fitted with the Honda Smart Key system. The Smart Key itself resides in the rider's pocket and does away with the need to constantly insert and withdraw a key for ignition, fuel cap and seat.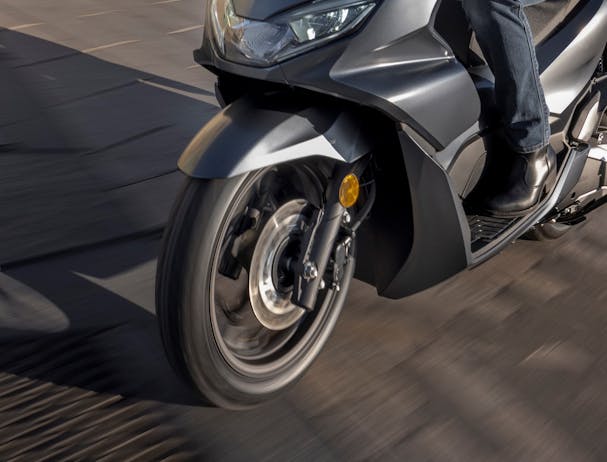 ABS
The PCX features Honda's Anti-Lock Braking System (ABS), giving you the power to make confident stops, even in less-than-ideal conditions.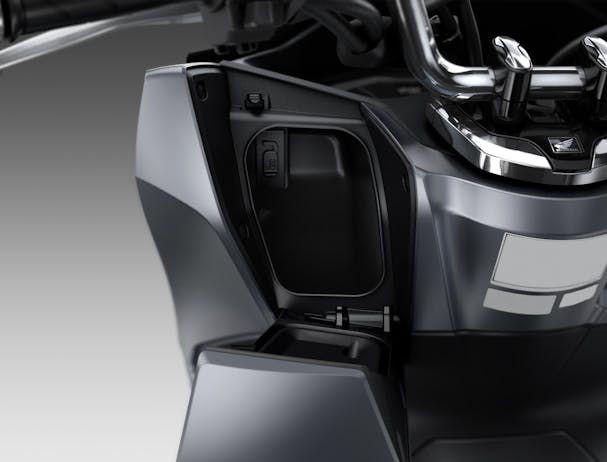 12-VOLT CHARGING PORT
The PCX features an integral USB-type socket in the fairing storage compartment, making it super easy to keep your personal electronics charged up while you're on the go.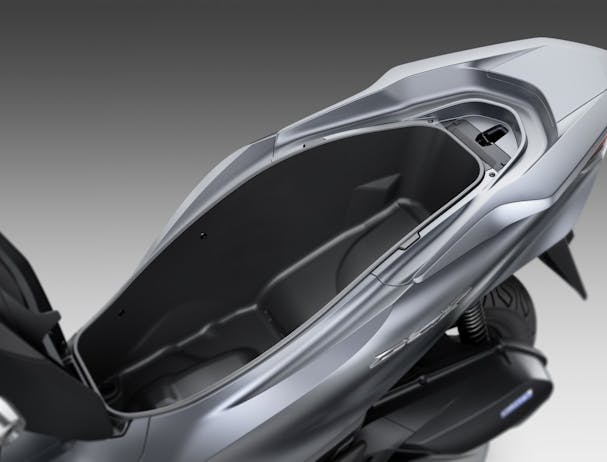 UNDER-SEAT STORAGE
Flip the seat open, and you have room for a full-face helmet or an evening's worth of groceries. The main compartment locks for security and is weather-resistant, too. With a full 28 litres, it's big enough for everyday use.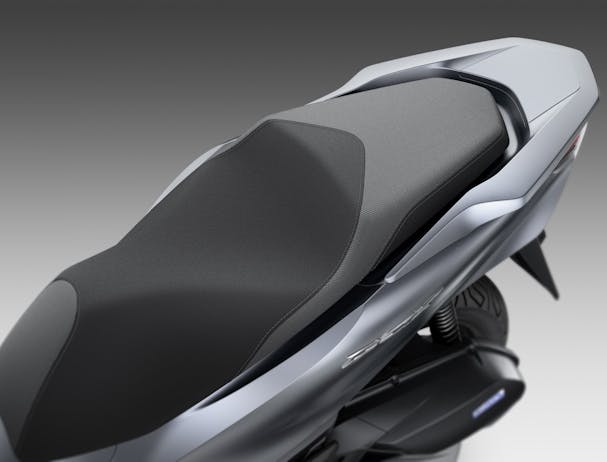 RIDER COMFORT
The long, plush seat is even more comfortable than it looks. Plus, give your copilot an incredible view with the stepped passenger section.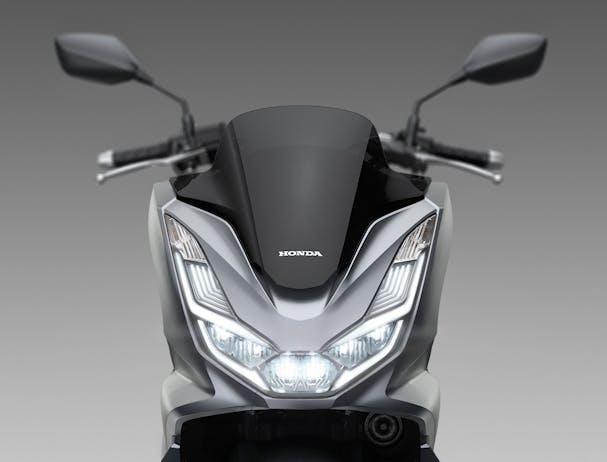 LED LIGHTING
From the front, the PCX also stakes out a strong identity; the LED headlights and razor-thin position lights slant independently upwards, with LED indicators discreetly filling out the upper, outer tips. The slim LED rear tail light unit is two-tiered and offers increased visibility.