HONDA GROM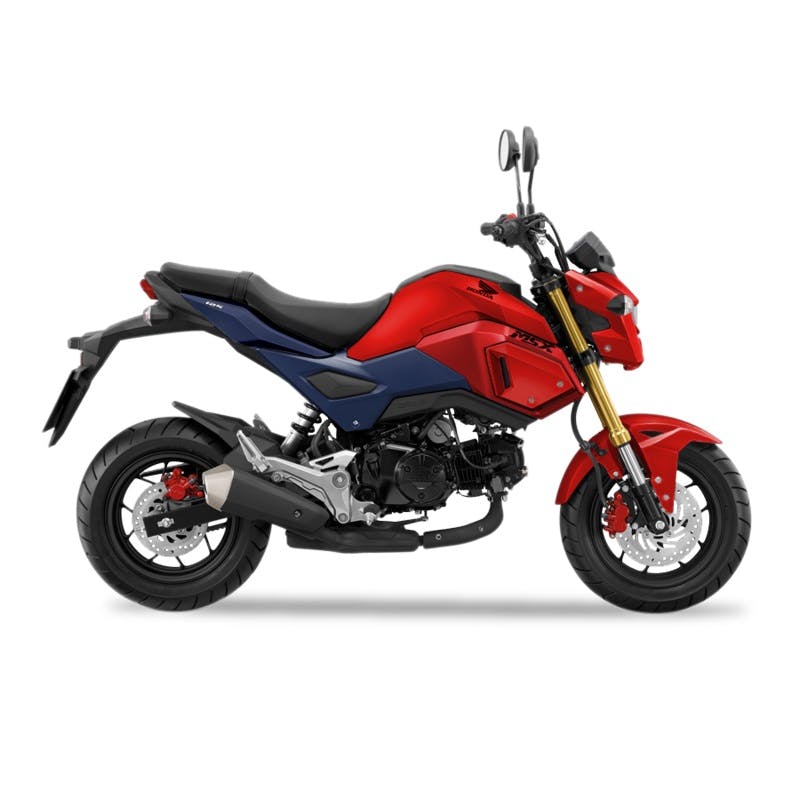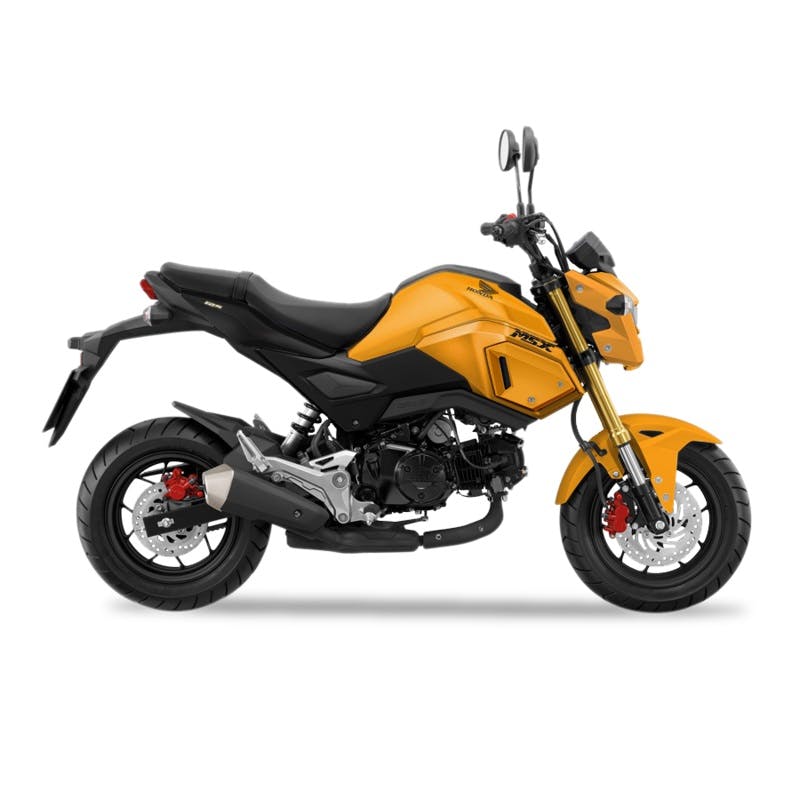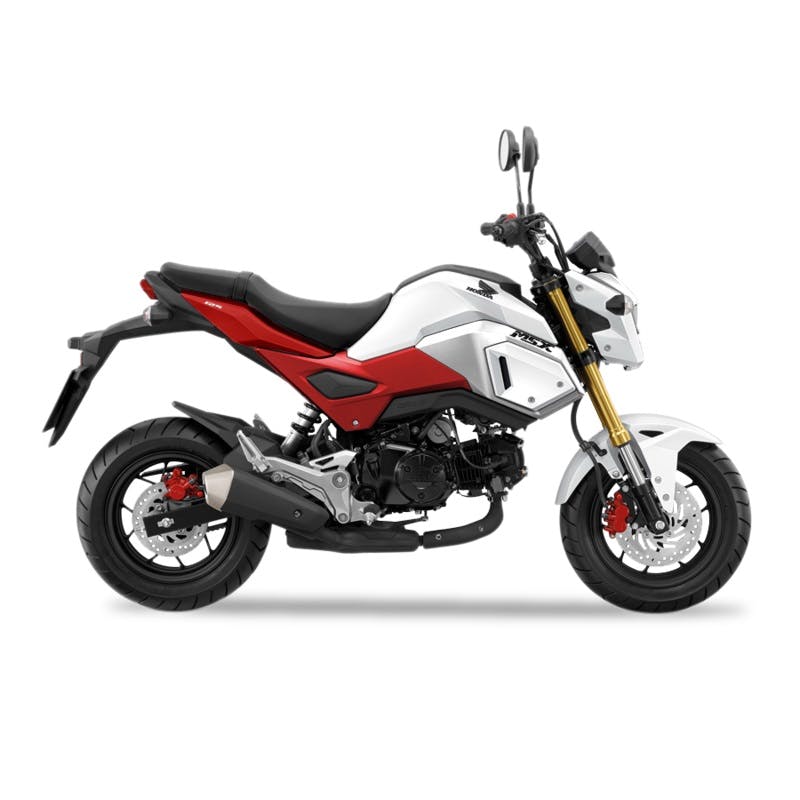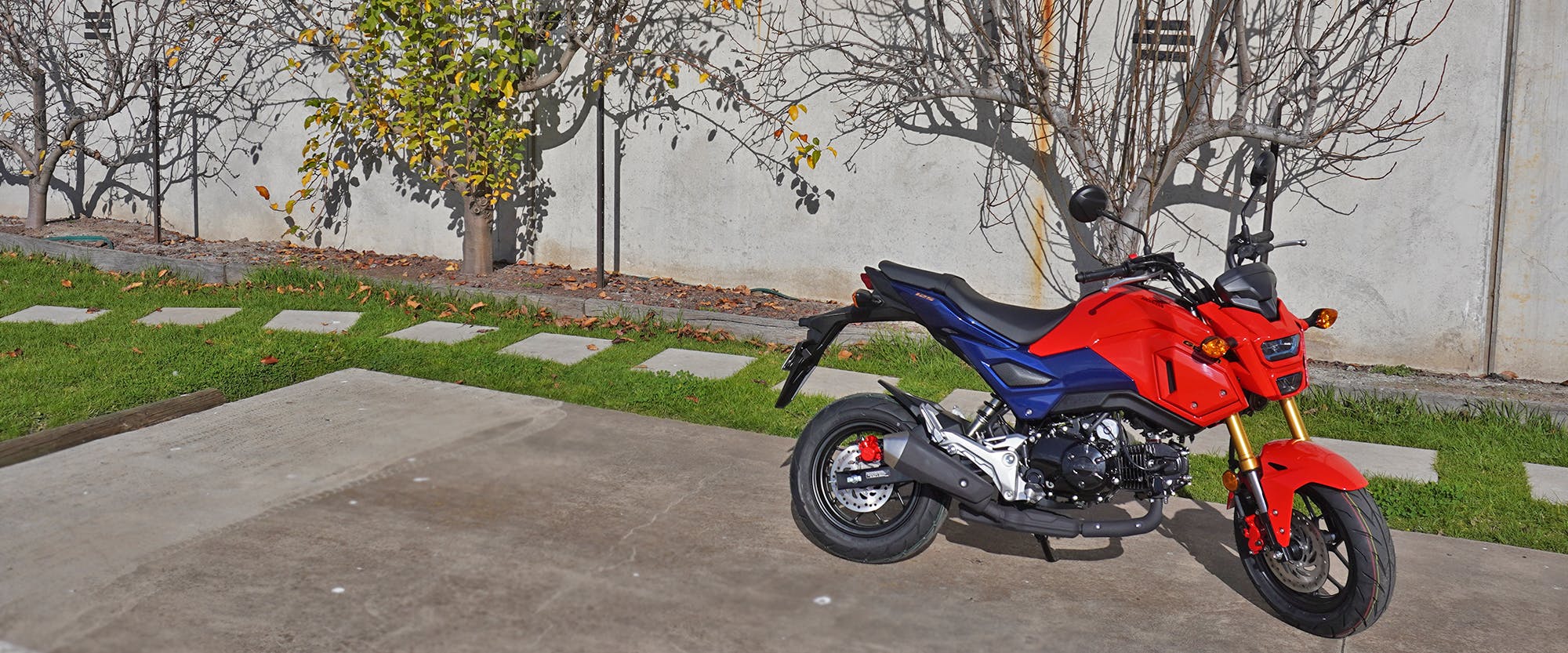 EXACTLY AS MUCH FUN AS IT LOOKS
The Grom has built an almost cult following because of that, it's able to make the most tedious parts of the day (like a business trip) the most fun you can get on two wheels. It features a 125cc fuel-injected engine that provides tons of usable power. New or smaller riders would enjoy Grom's lightweight versatility and how easy it is to maneuver due to its lightweight size – low seat height, narrow wheelbase, and a kerb weight of 104 kg. Also, seasoned motorcyclists can't ignore Grom's stamina and total enjoyment plus a mixture of low operating costs, reasonable prices, and, of course, legendary Honda consistency and durability. Transform the shortest journeys into the most exciting journeys, transform your heads, and make sure you can't wash that grin off that dial with a new Honda Grom.
0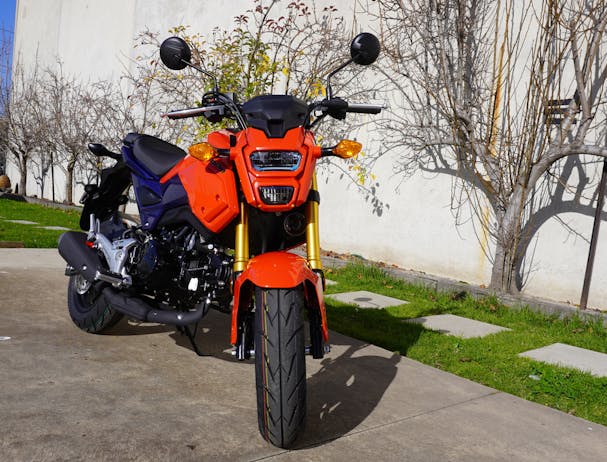 125CC FUEL-INJECTED ENGINE
The single-cylinder 125cc SOHC four-stroke engine is a great mix of success with an excellent fuel efficiency plus open and enjoyable all-round capabilities. The engine uses low-friction technologies, such as the offset cylinder and the roller rocker arm for the valve.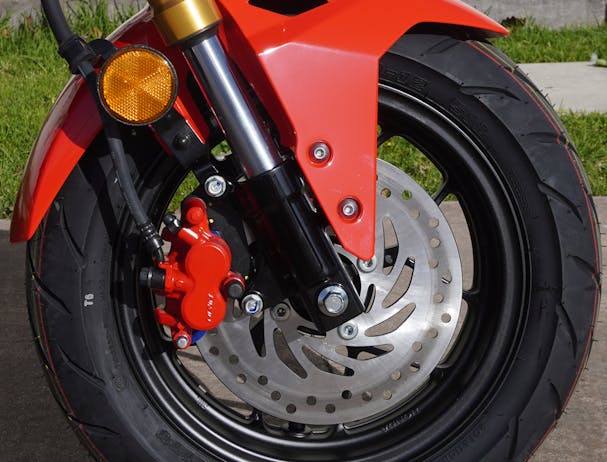 INVERTED FORK SUSPENSION
Just like a top-of-the-line sports bike, the Grom features an inverted hydraulic front suspension for stability and road feel.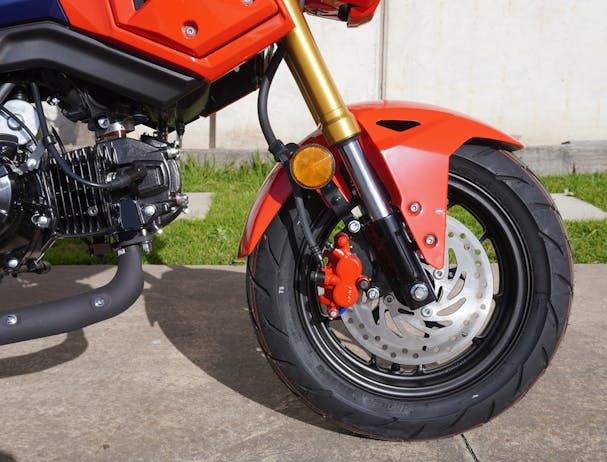 HYDRAULIC DISC BRAKES
The Grom boasts 220 mm front and 190 mm rear single disc brakes with excellent stopping ability.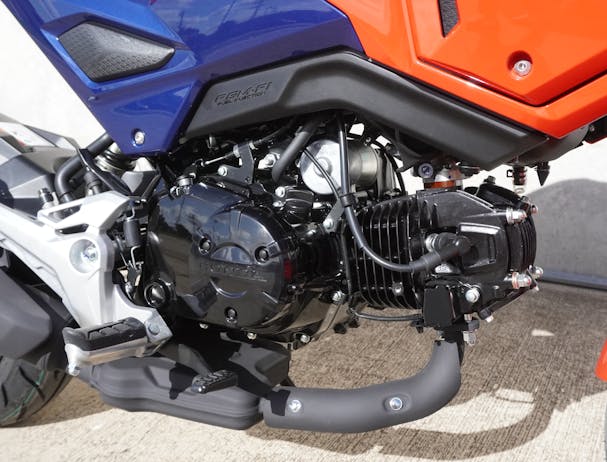 FOUR-SPEED TRANSMISSION
Grom 's four-speed transmission gives you all the endurance, power and reliability of a traditional vehicle. The four-speed gearbox is operated by a manual clutch and provides quick and reliable gear changes.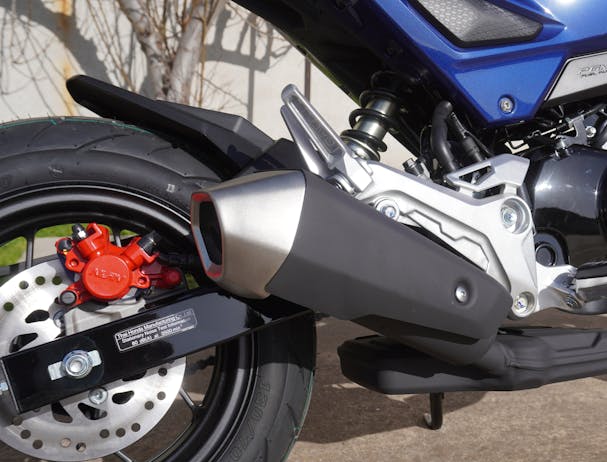 SINGLE REAR SHOCK
Thanks to Grom 's single hydraulic rear shock, you'll get a beautiful ride, right over a cushioned pavement.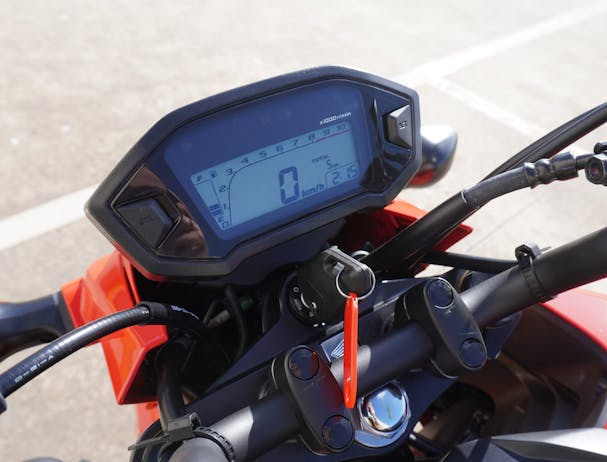 MULTI-FUNCTION DIGITAL DISPLAY
Instrument monitor includes speedometer, odometer, tachometer, A&B trip meters, petrol counter, clock and low / high beam indicator.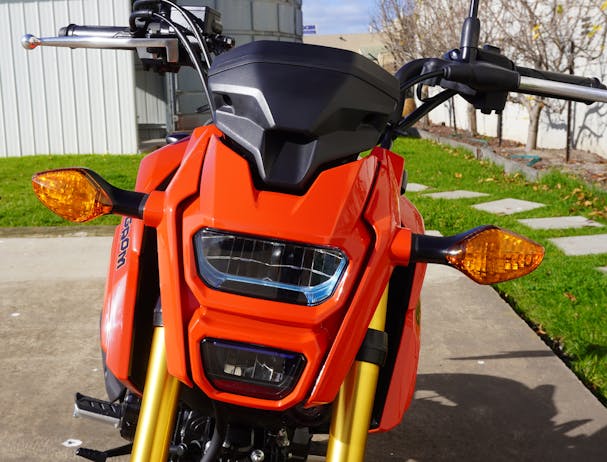 LED LIGHTING
The Grom LED projector-style headlight not only looks fantastic and is a major styling feature, but also offers superior lighting. Forget the large , heavy taillights, the Grom LED lamp is bright and clear.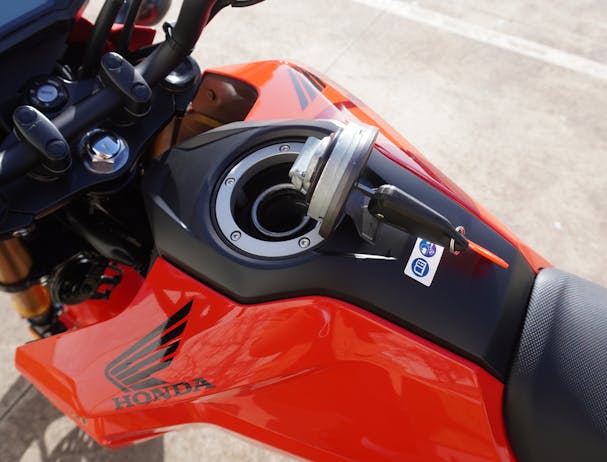 GO THE DISTANCE
With its 5.7 liter fuel tank, you can also travel further and economically; the ultra-economic Honda engine can take care of it so that you get the most out of the tank.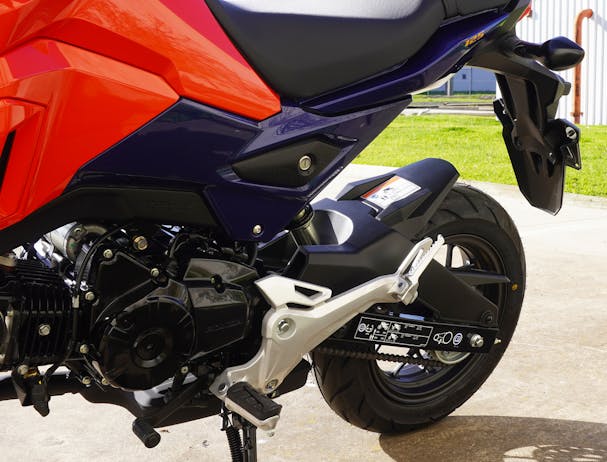 TWO-UP CAPABLE
Will you like to share the fun with a friend? No issue, the Grom makes it easy for a traveler to get along.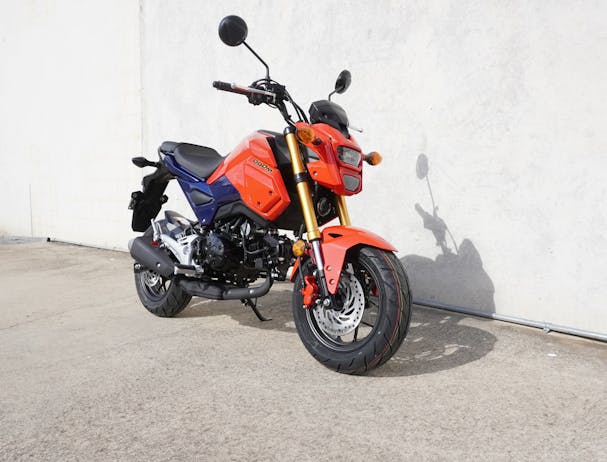 LOW SEAT HEIGHT
At just 760 mm, the Grom makes it easy to stand by the traffic lights or when you're driving.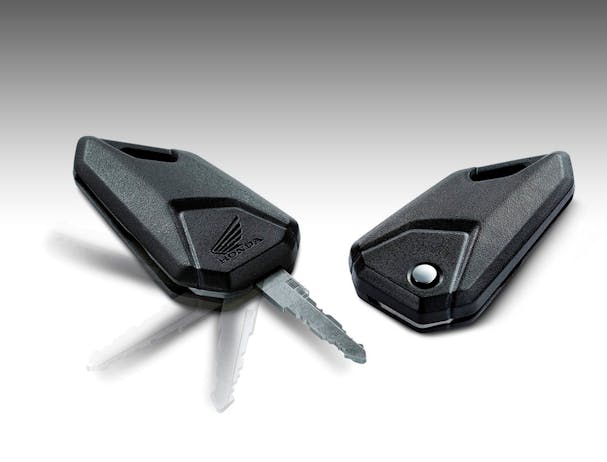 FLIP KEY
The Grom folding or 'flip key' is a sweet little touch to the fun-loving look of this pocket rocket, to get your key out, to flip it open, as you light up the ignition and go forward.