HONDA GROM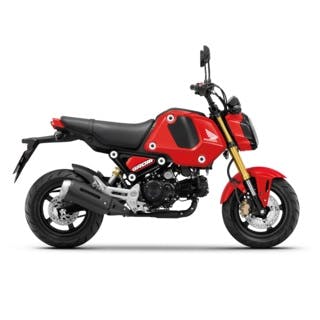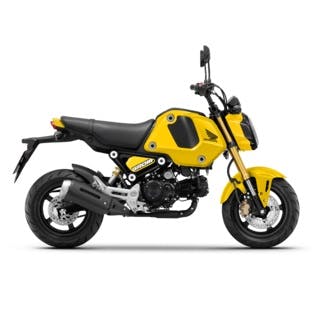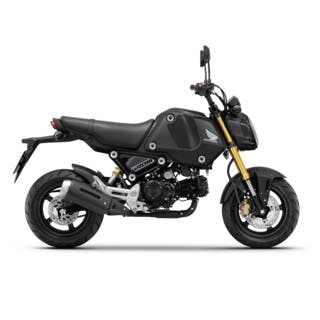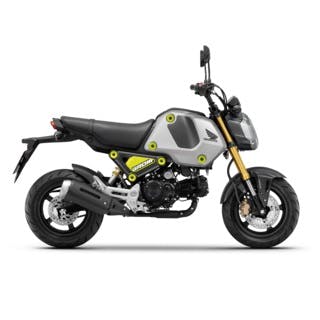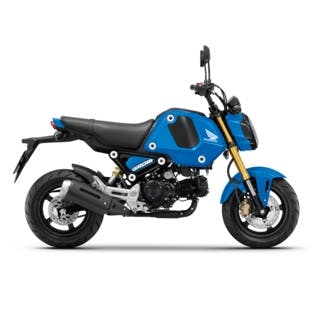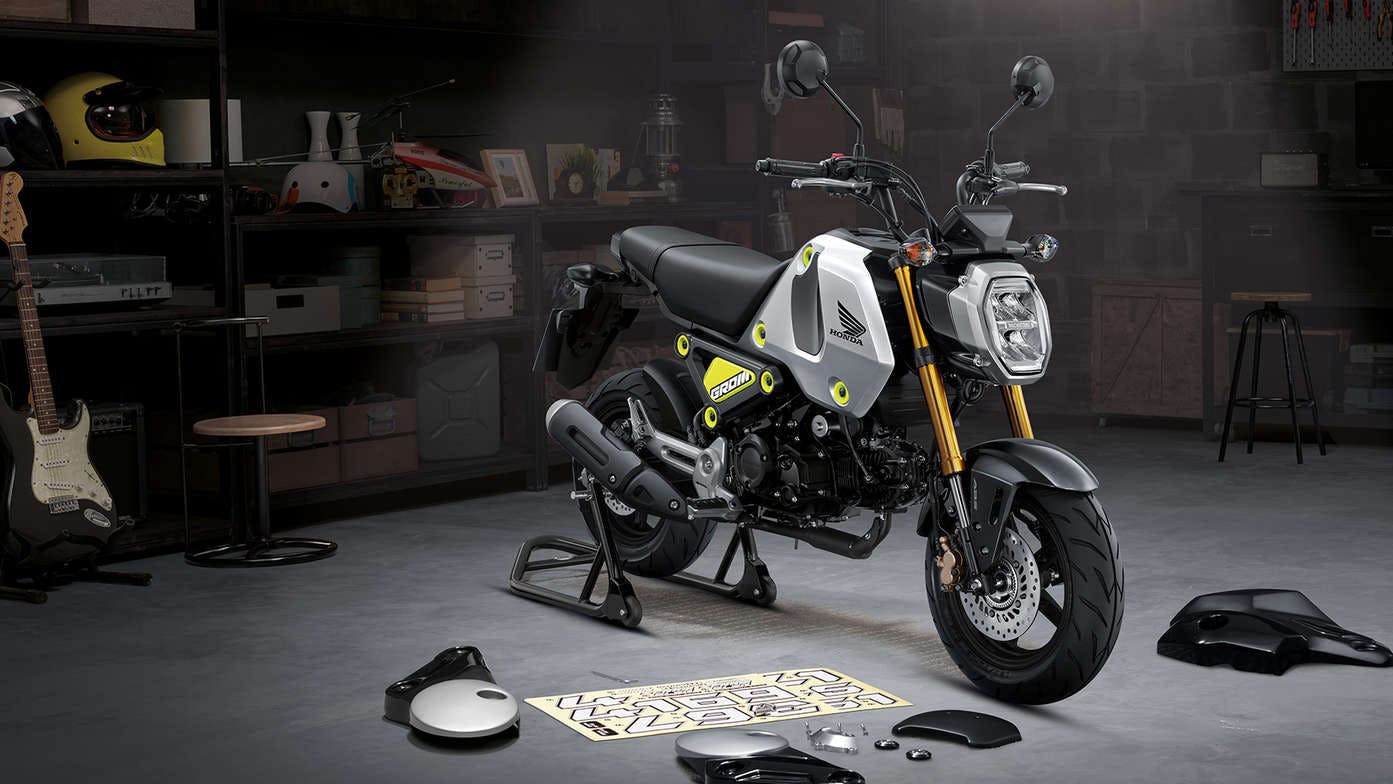 EXACTLY AS MUCH FUN AS IT LOOKS
You've seen them everywhere, but you've never seen one like this. Check out the all-new 2021 Honda Grom, probably the most fun you'll ever have on two wheels. There's especially big news this year because we've made some huge improvements to this little pocket rocket. A new engine, with a higher 10:1 compression ratio, increases power and adds to the bike's zippy performance. And an extra gear in the transmission - that's right, it's a five-speed now. Updated digital instruments. Plus a thicker, flatter seat that's more comfortable and a better fit for taller riders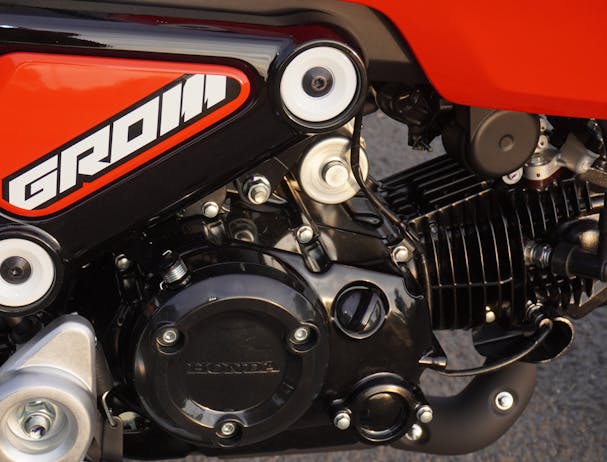 124cc FUEL-INJECTED ENGINE
For 2021, the Grom gets a new engine with higher compression. Nobody can match Honda's reputation for engines, and even though the Grom may be compact, it's a giant in terms of performance and reliability.
INVERTED FORK SUSPENSION
Just like a top-of-the-line sportbike, the Grom features an inverted hydraulic fork front suspension for control and road feel.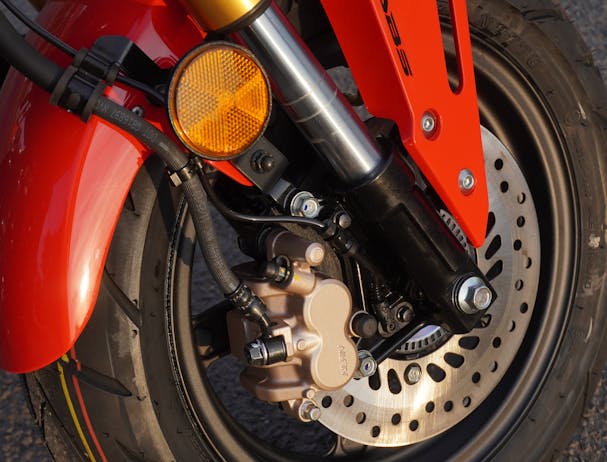 HYDRAULIC DISC BRAKES
The Grom features 220mm front and 190mm rear single disc brakes for excellent stopping power.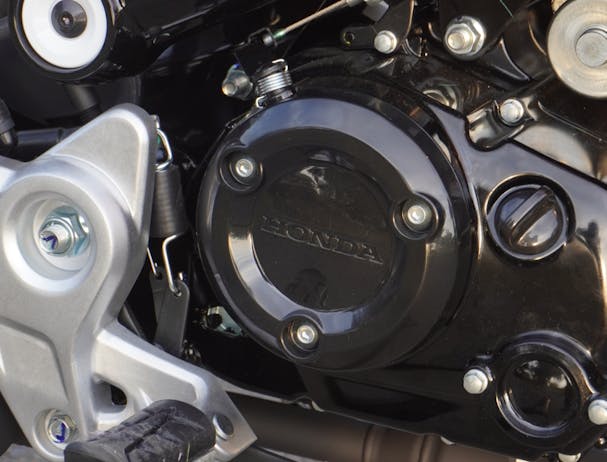 FOUR-SPEED TRANSMISSION
The Grom's four-speed transmission gives you all the durability, control and efficiency of a conventional motorcycle. The four-speed gearbox is managed via a manual clutch and offers smooth and consistent gear changes.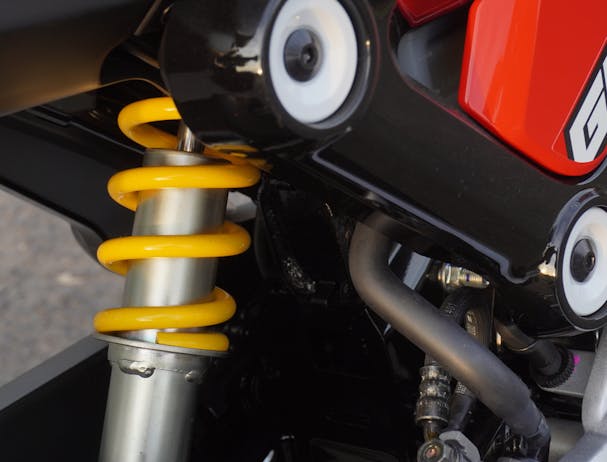 SINGLE REAR SHOCK
Thanks to the Grom's single hydraulic rear shock, you get a plush ride, even over choppy pavement.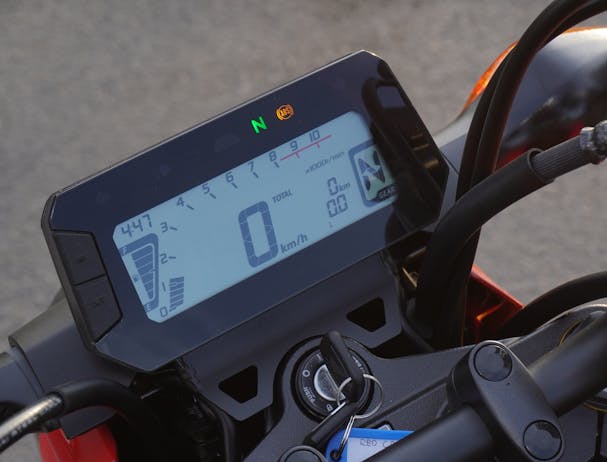 MULTI-FUNCTION DIGITAL DISPLAY
With some new functions this year, the instrument display features a speedometer, odometer, tachometer, gear position indicator, A&B trip meters, fuel gauge, clock, and indicator for low/high beam.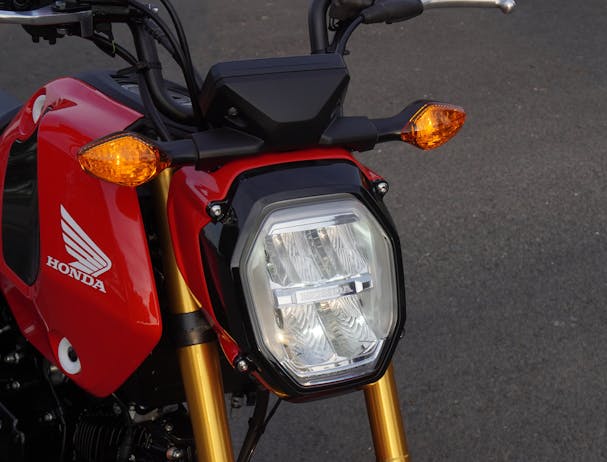 LED HEADLIGHT
The Grom's LED projector-style headlight not only looks great and is a major styling element, but it also provides superior illumination.
GO THE DISTANCE
Who says being on a budget can't be fun? With its 6-litre fuel tank (bigger for 2021) you can venture far and economically too.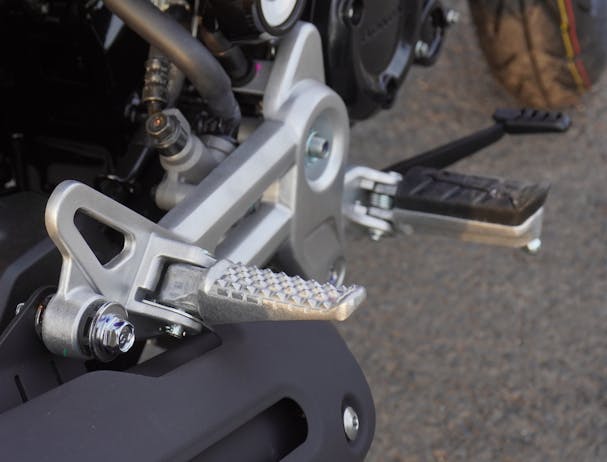 TWO-UP CAPABLE
Want to share the fun with a friend? No problem - the Grom makes it easy to bring a passenger along.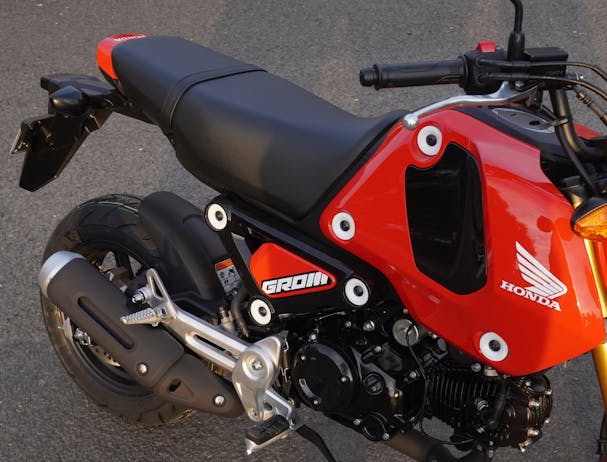 LOW SEAT HEIGHT
At just 761mm the Grom makes it easy to flat-foot it in parking lots or at stoplights. Plus, the new seat is flatter and features thick padding so it's more comfortable, especially for taller riders.
12-inch 10-spoke WHEELS
Tough and strong, these cast wheels and wide tires are just what the urban rider needs.