HONDA CRF250F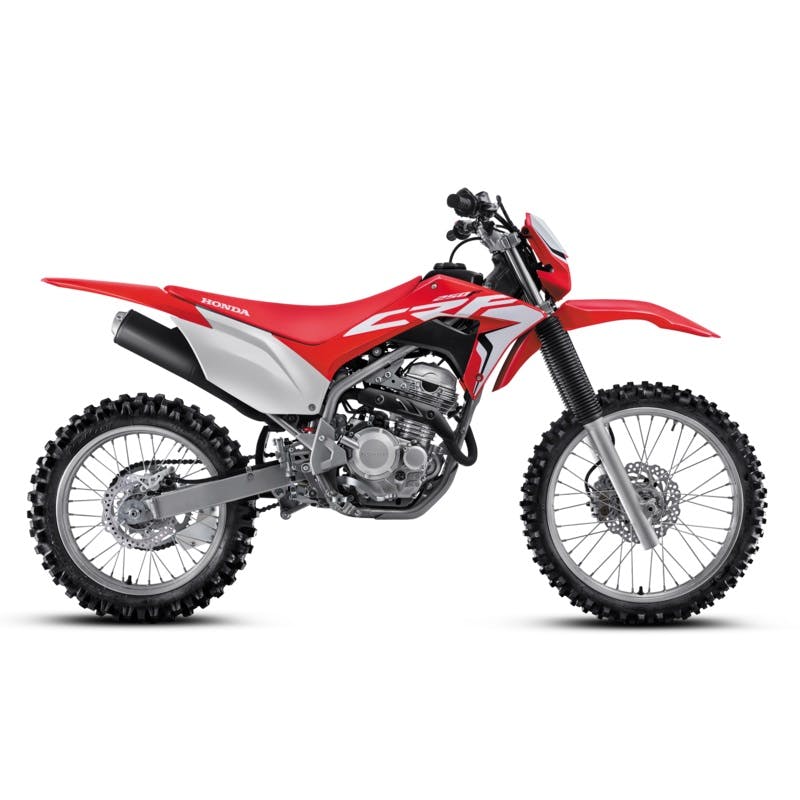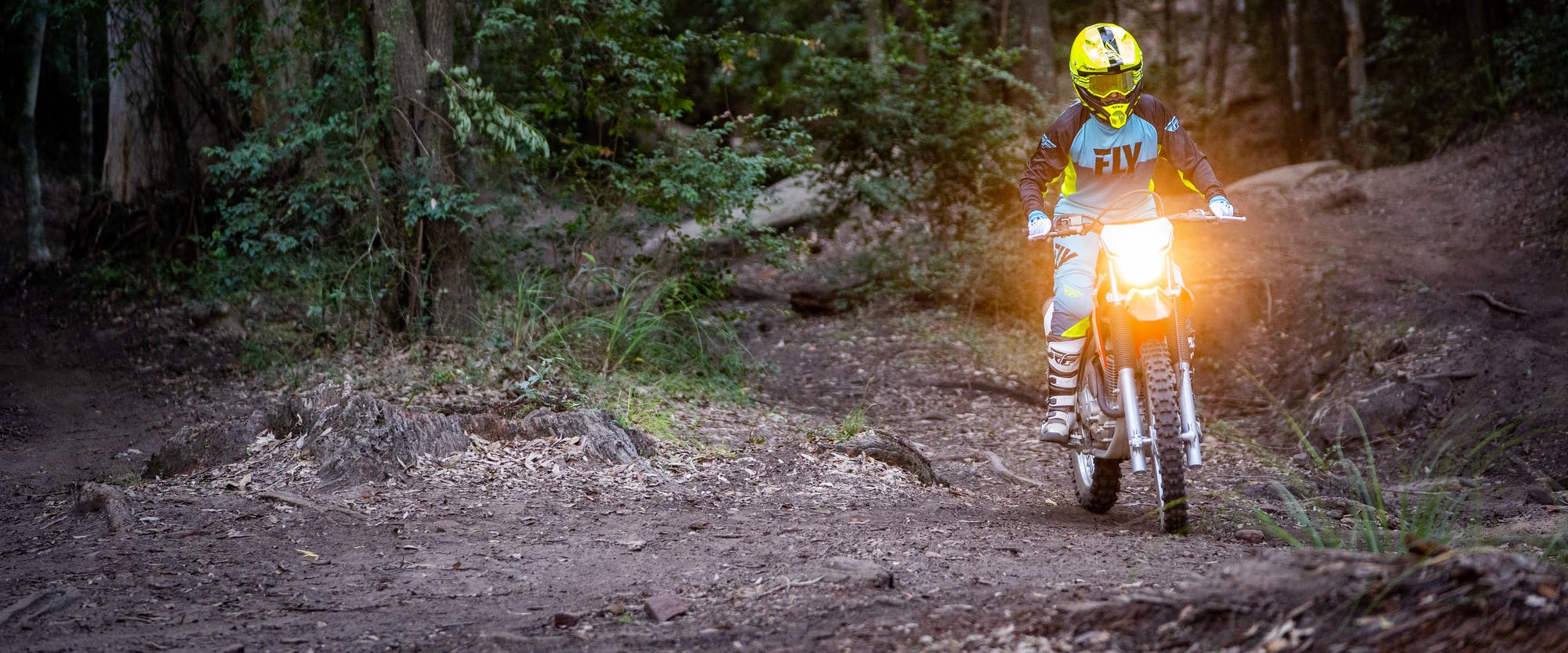 PERFECT FOR WORK OR PLAY
The Honda CRF250F is flexible, great for true adventure or new farms. The fuel injector supplies consistent control over a large band of electricity, even when it is cold and higher. The double-spar frame is lightweight and hard for Honda. The electric starter makes it easy to get up and going and our CRF moto-crosses are stylized straight off our championship. Not too large, not too little, in all respects the CRF250F is perfect.
0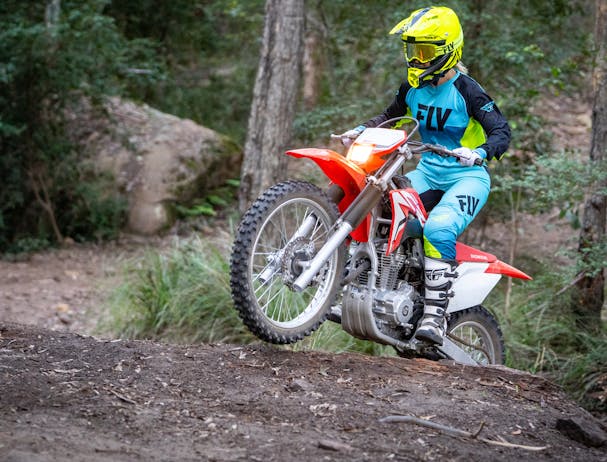 SINGLE-CYLINDER ENGINE
For a bike like the CRF250F, a single one is the best option. This compact, fast, power-saving, and powerful feature in all areas is perfect for a wide range of driving experiences, along with seamless power delivery.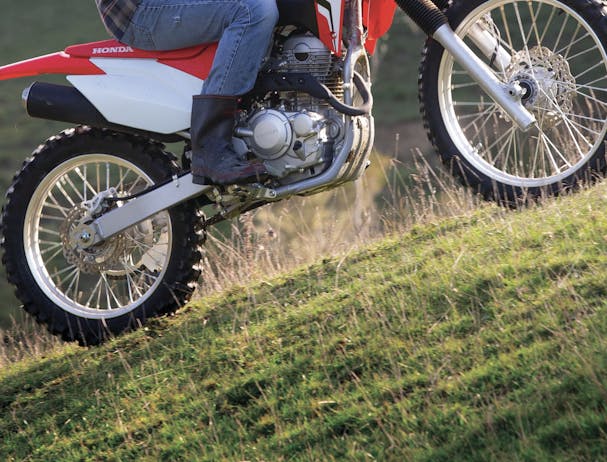 REAR DISC BRAKE
Drum brake in the rear? Not the CRF250F. We gave it a disc rear, just like the front. You get crisp, balanced, powerful braking at both ends.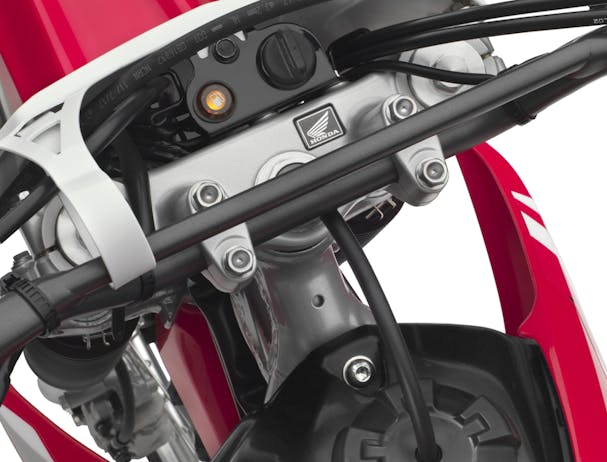 FUEL INJECTION
The CRF250F continues with fuel injection even in cold conditions. It also reduces emissions and increases durability and fuel consumption relative to a carburetted vehicle. Often tell farewell to obstructed pilot jets when this bike is packed.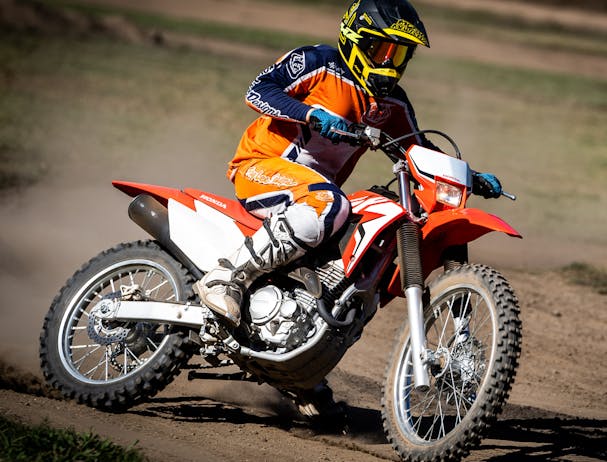 PETAL-DISC FRONT BRAKE
See the front brake rotor – the petal disk configuration is just off the rival MX series. This is light, cooler, and also leads to weight reduction.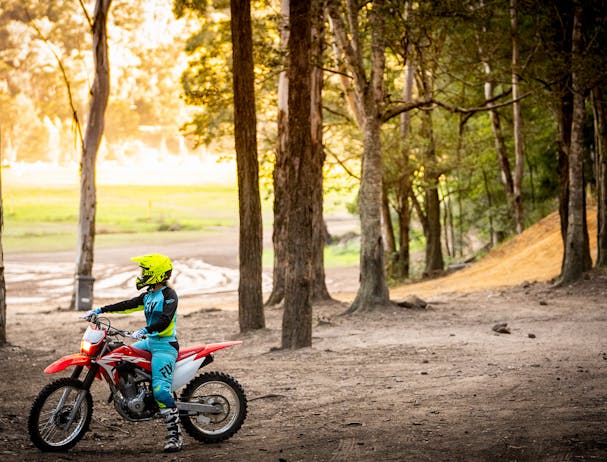 ELECTRIC STARTER
Switch the key, press the key, and let's go! In the cold morning, electric starting is a huge aid or you have to rise again on the road. The validated method of Honda makes riding too much fun.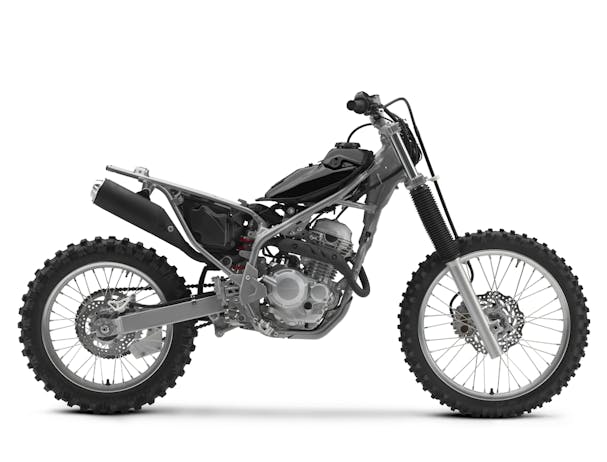 STRONG, LIGHT TWIN-SPAR FRAME
The tubular twin-spar chassis for the CRF250F in stainless steel is compact and rugged and provides excellent handling – a feature that all riders enjoy.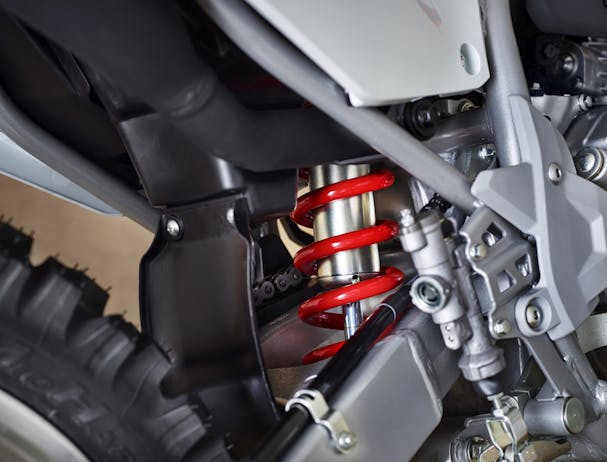 PRO-LINK REAR SUSPENSION
Thanks to our single-shock Pro-Link® rear suspension and Showa® damper, the CRF250F delivers excellent comfort, traction, and handling, while also improving rider confidence. The rear suspension features 250mm of travel.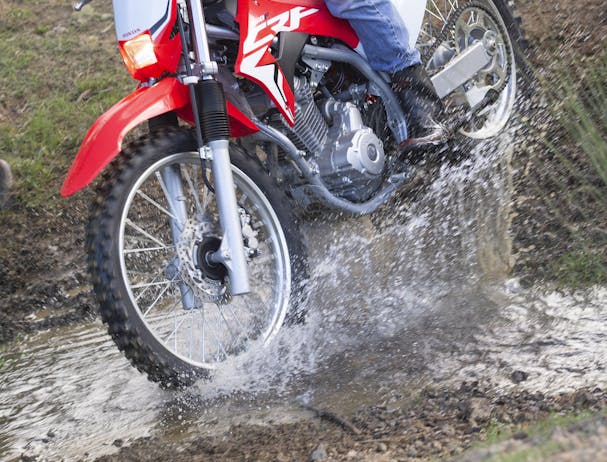 SHOWA FORK
The telescopic Showa® fork features large 41mm sliders. That makes it strong and helps add to the CRF250F's excellent handling.