Honda CRF250 RALLY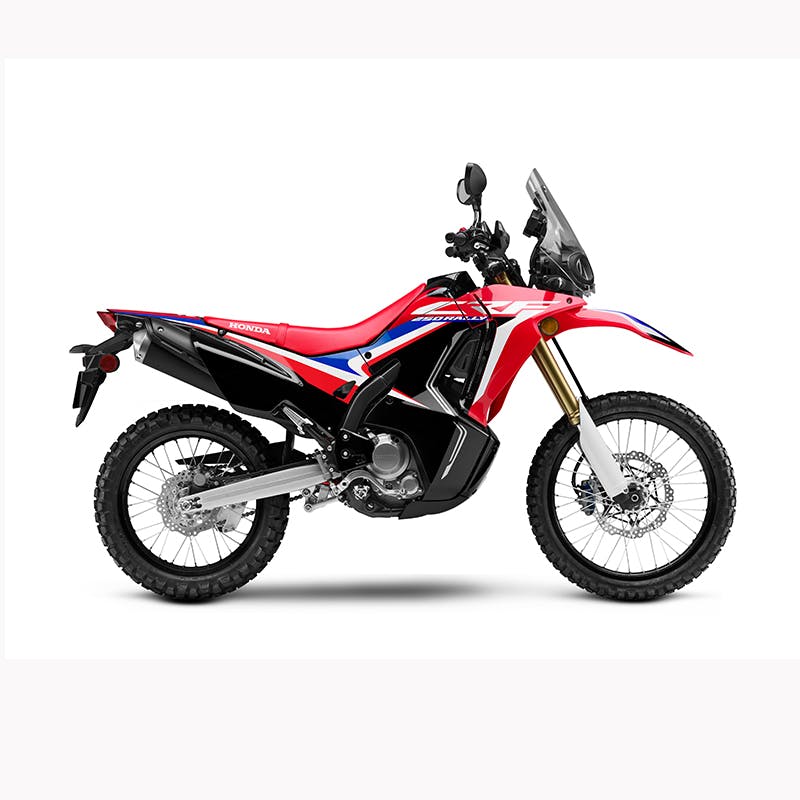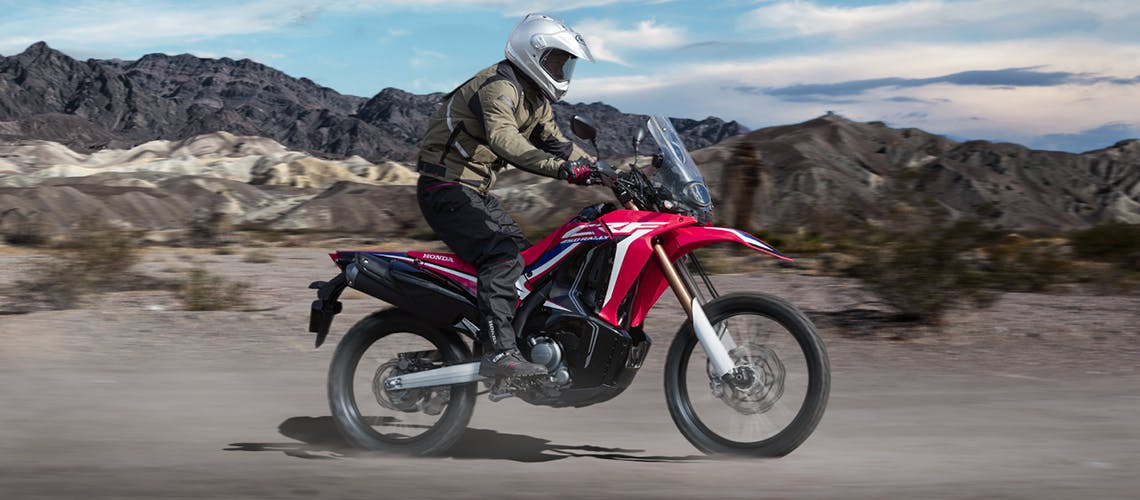 Brings the Spirit of Rally-Raid Racing
The CRF250 RALLY is ready for weekend adventure, long distance tour or the daily commute. With long travel suspension, large-disk ABS brakes, excellent weather protection from the CRF450 RALLY-inspired bodywork and an impressive cruising range. Engine performance combines solid bottom-end torque with substantial top-end power. It brings the spirit of Rally-raid racing to every ride.
0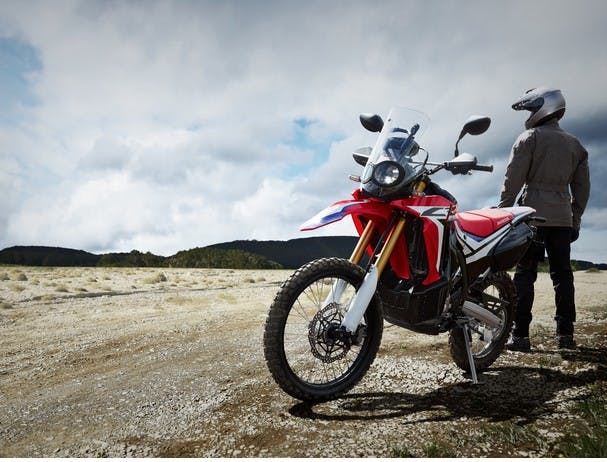 ENGINE
The CRF250 RALLY's 250cc liquid-cooled single-cylinder DOHC engine's performance is focused on bottom-end torque and high rpm power, plus a linear delivery.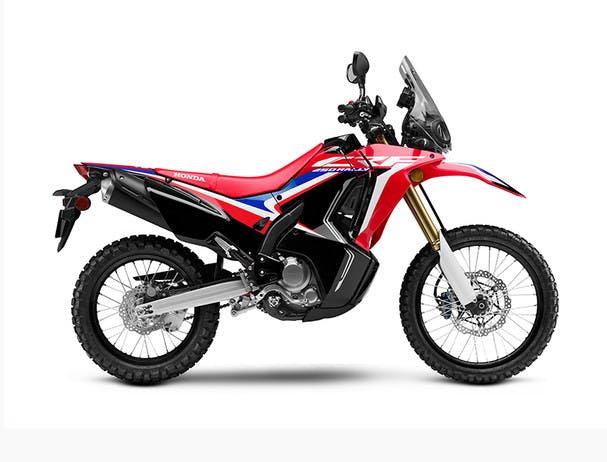 CHASSIS AND SUSPENSION
The CRF250 RALLY's frame is constructed from steel, with twin oval-section main spars and a semi-double cradle.