HONDA CB500F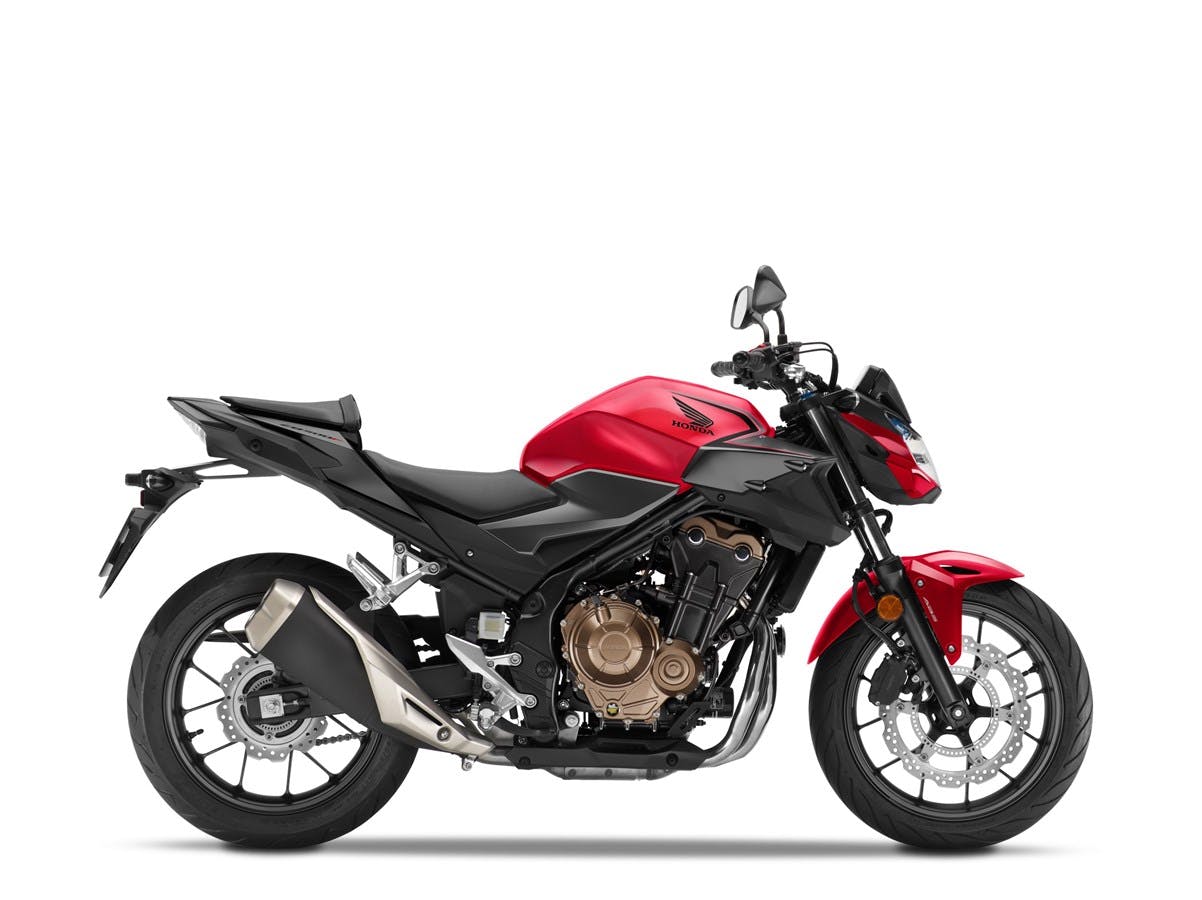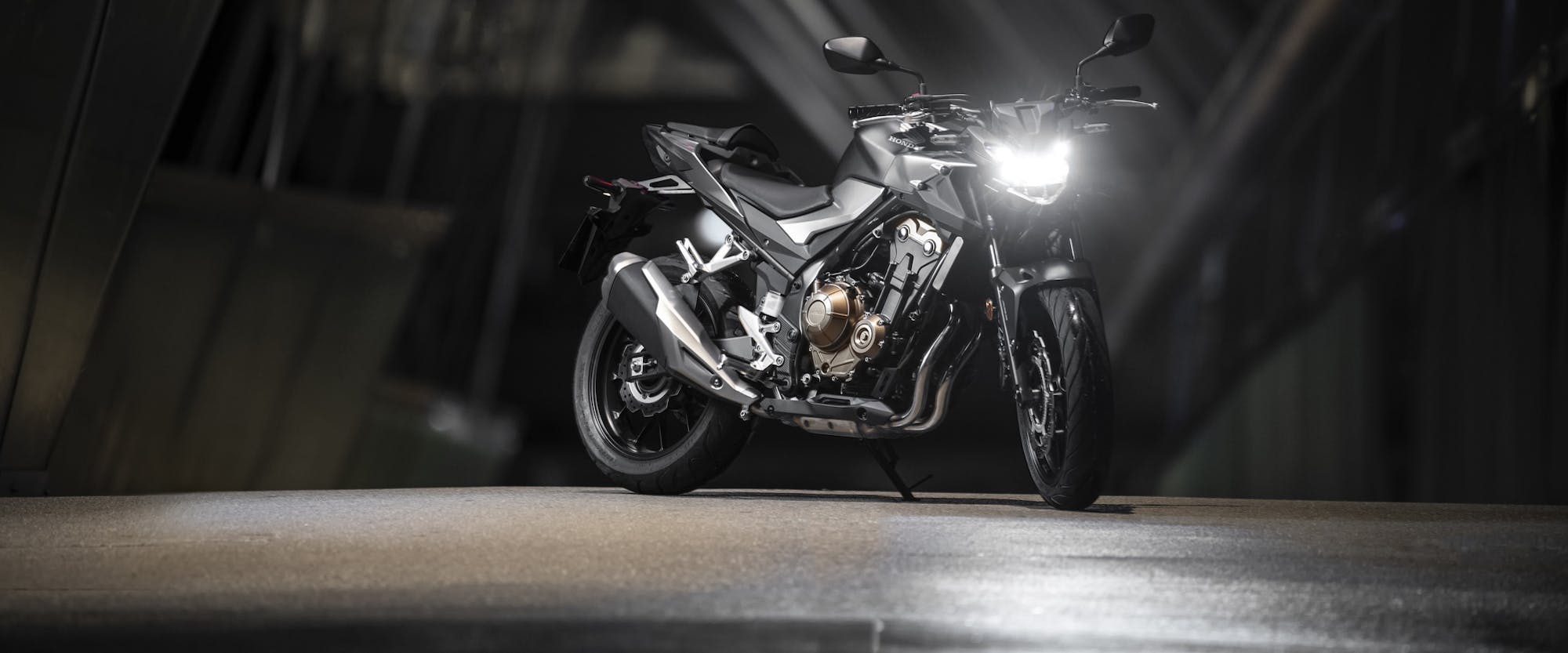 ALL-ROUND STREET MACHINE
The CB500F is an intense street-fighter; it is one of Honda's tried-and-tested formulas, with uncompromising lines that further improve its technological and mechanical aspects. The CB500F has an exciting twin-cylinder engine bundled in a plain, lightweight, sporty frame that can be as enjoyable for a veteran as it is for those who are still developing their riding experience. Compact dimensions and friendly nature make it a perfect learning aid, and fair operating costs are suitable for moving around. These same qualities make it a true pleasure for weekend trips along sweeping winding paths.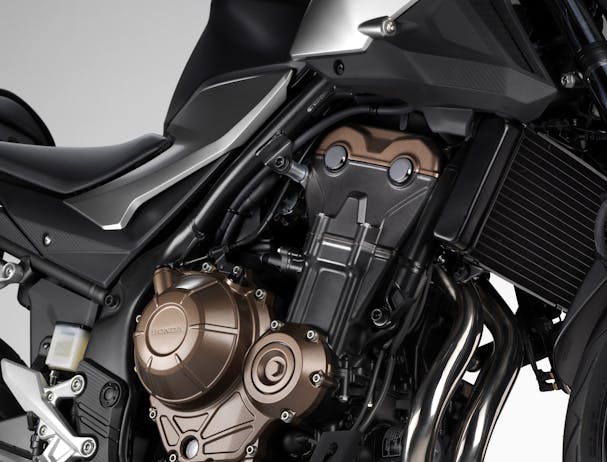 DOHC TWIN-CYLINDER ENGINE
Honda twins are renowned for their durability, and the CB500F engine is one of our best. With an improvement in low-end horsepower and torque this year, the parallel-twin delivers responsive output in all RPM levels.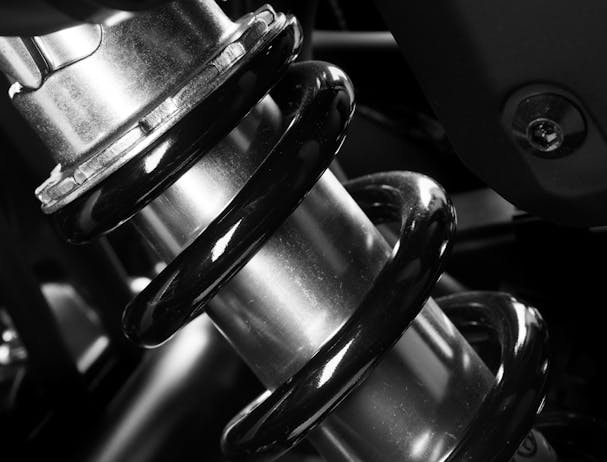 PRO-LINK REAR SUSPENSION
An advanced frame with Honda Pro-Link rear suspension, nine-stage preload, and 120 mm travel offer you a smooth ride over small bumps while capably absorbing larger bumps to increase ride comfort and handling.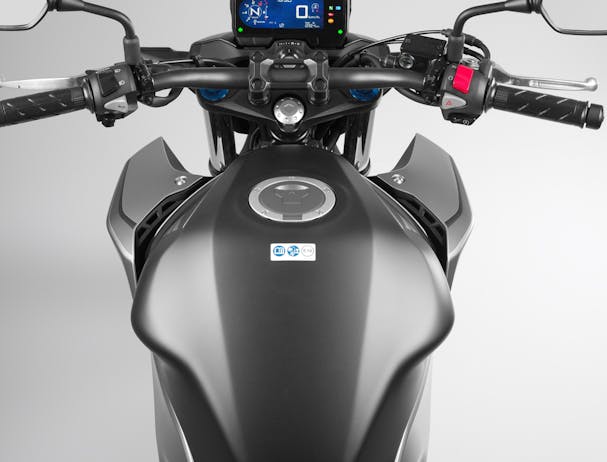 UNIQUE STYLE
Less is more so when it comes to the CB500F. With its sleek, modern styling, the CB500F is a motorcycle that looks fantastic while also offering excellent value and performance.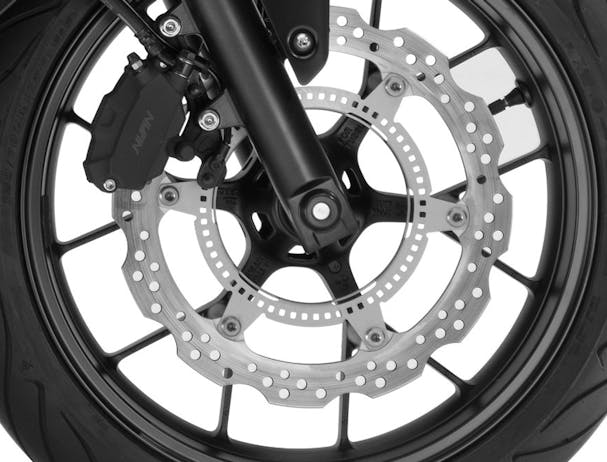 ANTI-LOCK BRAKING SYSTEM
Our Anti-Lock Braking Mechanism can be a great benefit in making safe stops in less-than-ideal environments, such as on wet pavements or other damaged surfaces. It's a perfect decision whether you use your new bike as a commuter or simply use it for fun.
COMPACT EXHAUST
The lightweight exhaust system of the CB500F is fitted with a twin-outlet muffler and large-diameter pipes that have a pleasing exhaust sound.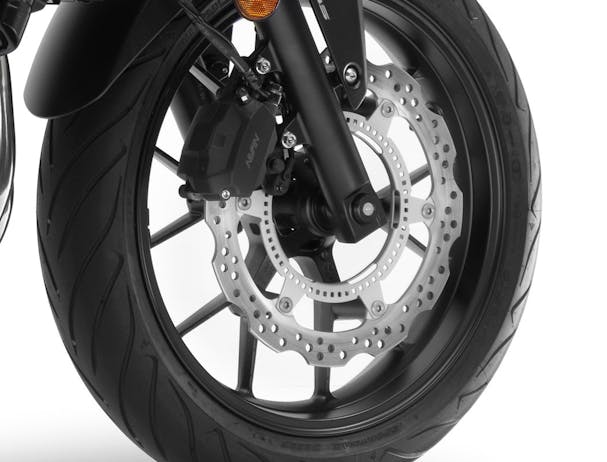 CAST WHEELS
Solid and sleek, the Y-spoke cast-aluminum wheels of the CB500F are easy to keep clean, look nice, and are just another CB500F feature that makes sense.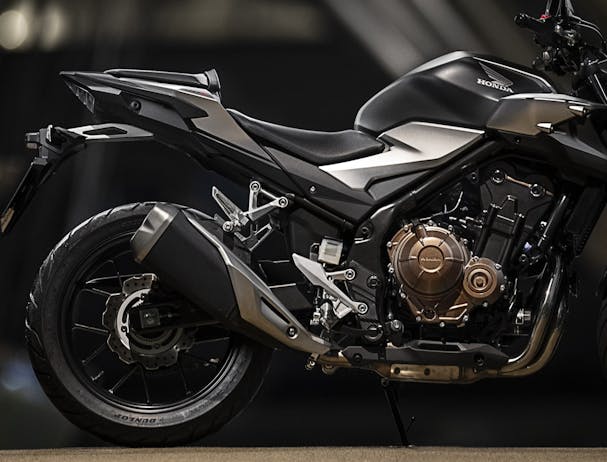 STEP SEAT
The CB500F provides a low height move bench. Great for riding around town or on twisting roads, it also provides plenty of space for a passenger and is specifically built to suit a wide range of passengers.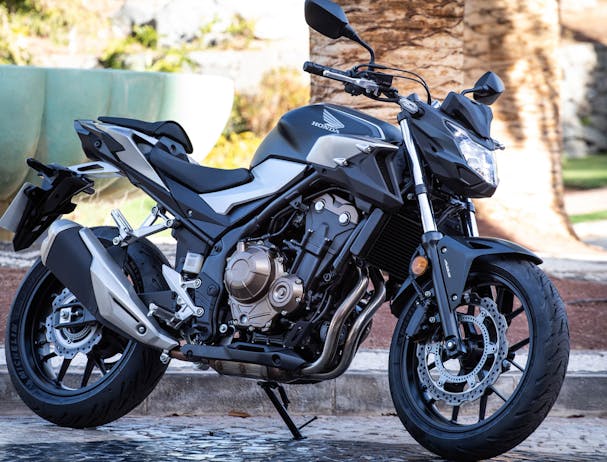 STEEL-TUBE FRAME
The frame of a motorcycle is the basis for its handling. Stronger and lighter, the 35 mm steel-tube mainframe diamond-shaped CB500F connects to the four-mounted engine, providing a rock-solid base for superior climb and handling.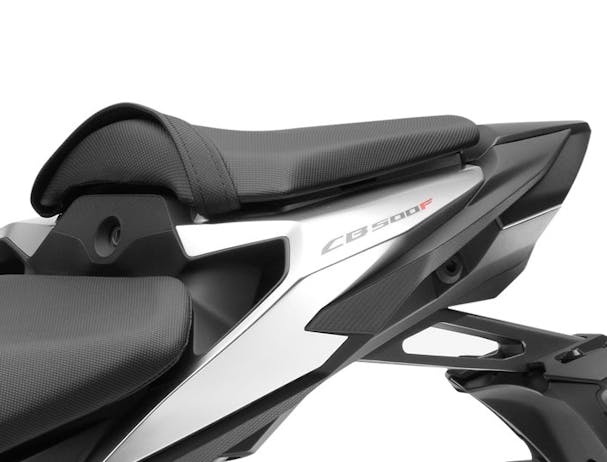 PASSENGER HANDHOLDS
Robust passenger handholds guarantee the safety of the passenger or tie-down points for smaller objects.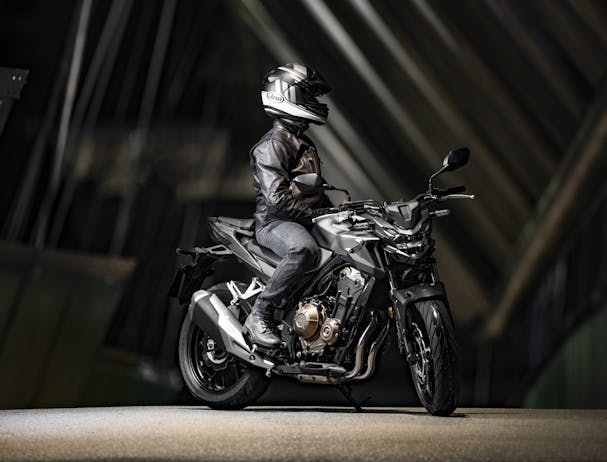 SLIPPER-ASSIST CLUTCH
The slipper / assist clutch lightens the clutch-lever action and automatically closes fast when you remove it.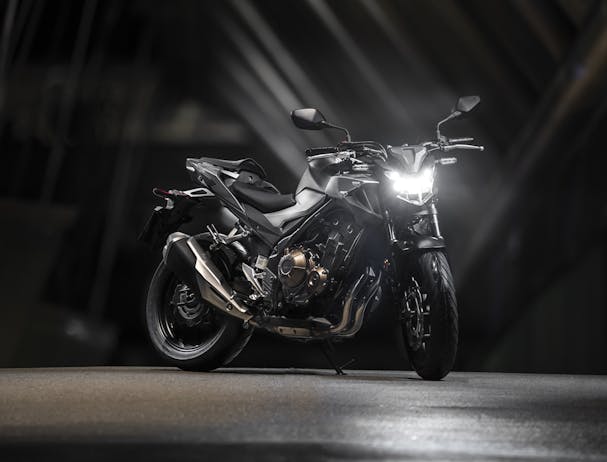 LED LIGHTING
Dual-lens LED headlights and LED tail lights and brake lights further illuminate the architecture of the CB500F street engine, offering plenty of illumination for maximum visibility.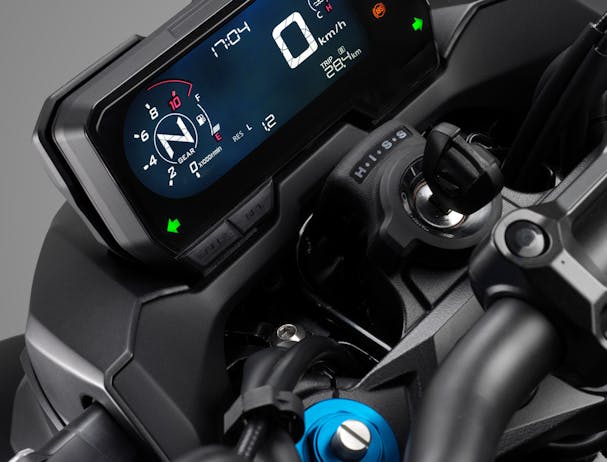 DIGITAL INSTRUMENTATION
The new, compact, easy-to-read LCD display includes digital speedometers and tachometers and more, including clock, odometer, trip meter, real-time and average fuel consumption meters and illuminated engine diagnostic indicators.