Honda CB500X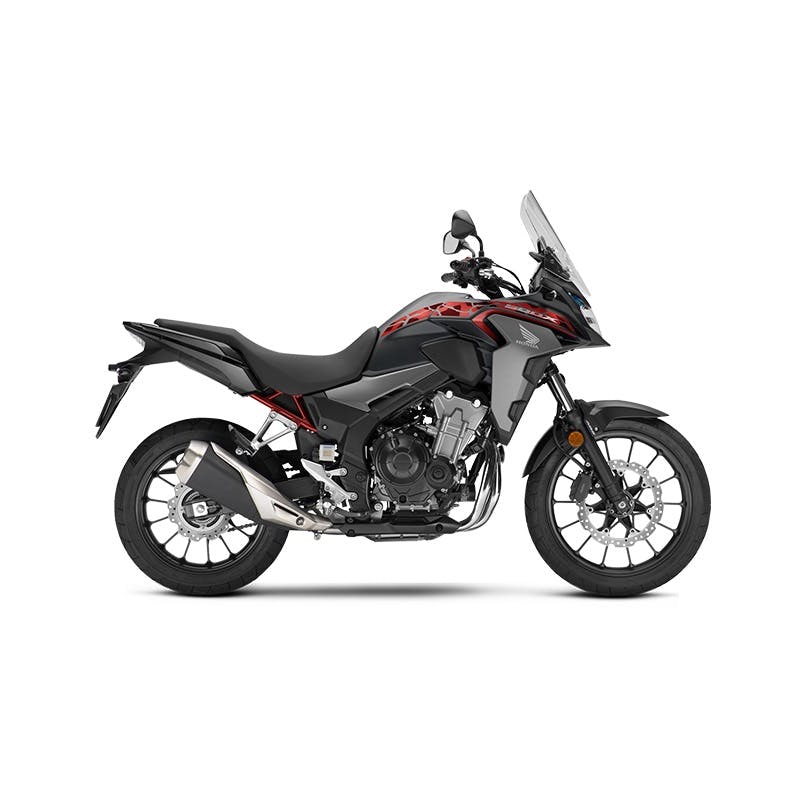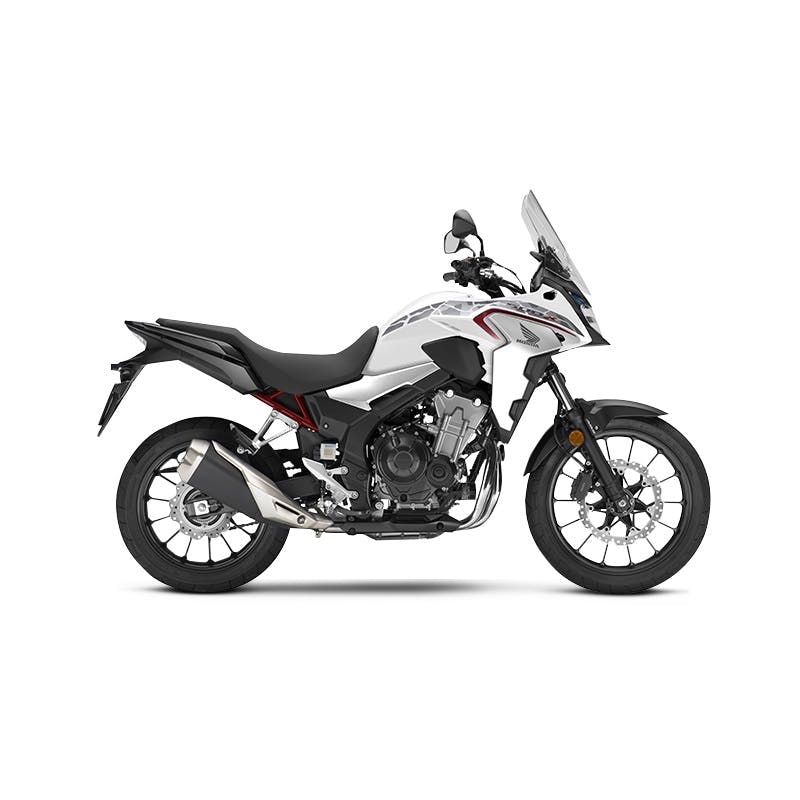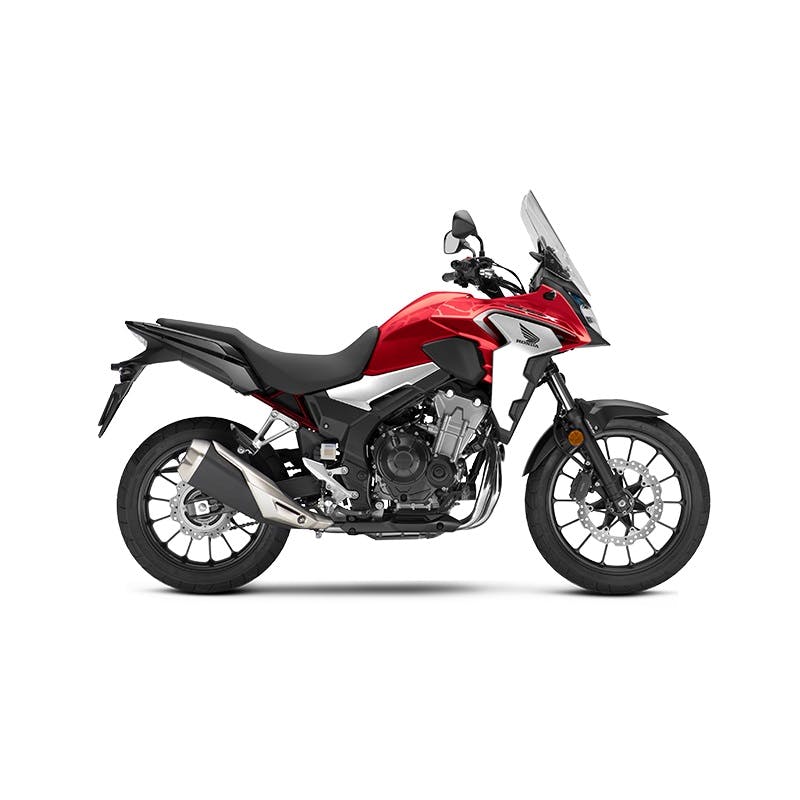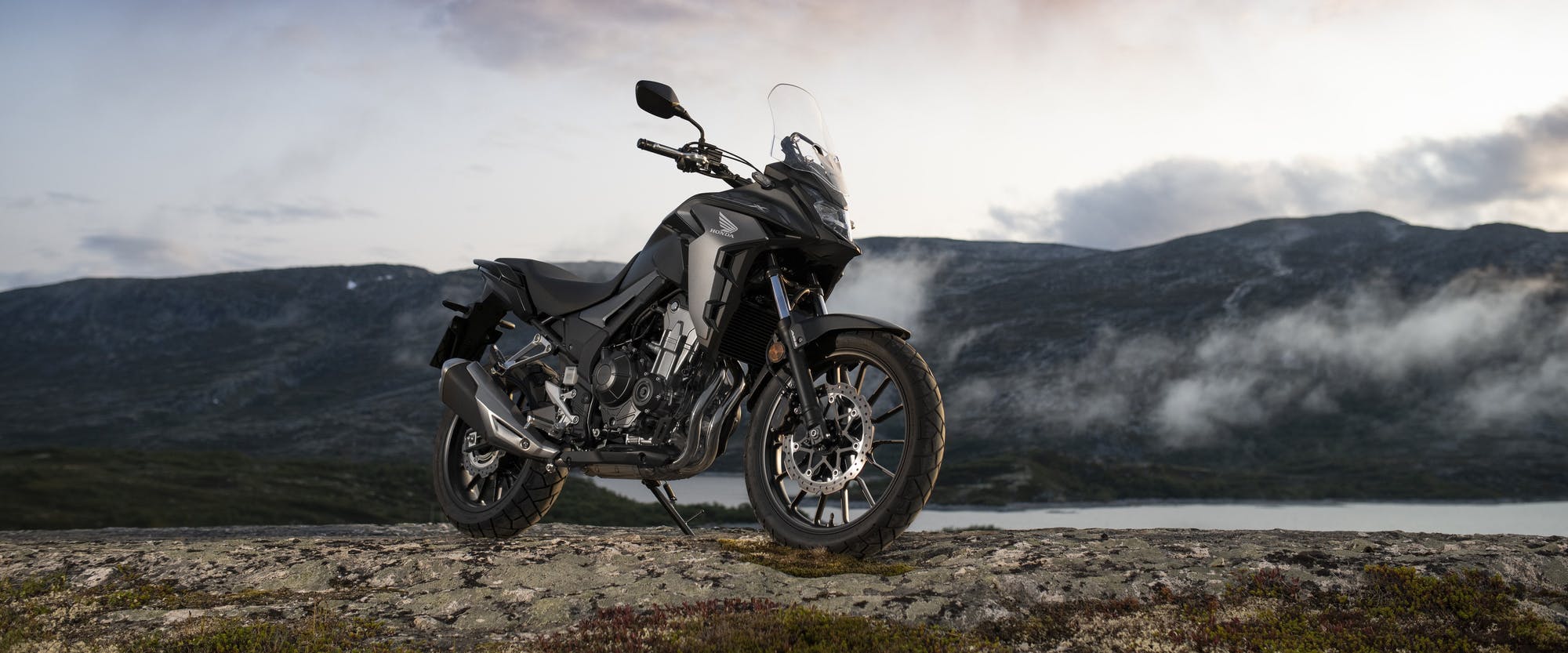 READY FOR ADVENTURE WITHOUT LOSING ANY OF ITS CITY MANNERS
Often you feel like picking up a corner of the map and wandering, and sometimes you need a fast trip to the stores. For a lightweight bike that can perform true trips and all the journeys in-between, the Honda CB500X is a ride for you. The 471cc twin-cylinder engine provides easy-to-use power and plenty of torque. Light and strong, this bike shines on the backroads as well as on the city streets. Together with a sturdy styling, a long-distance suspension, a tall windscreen, and more, it's primed for adventure.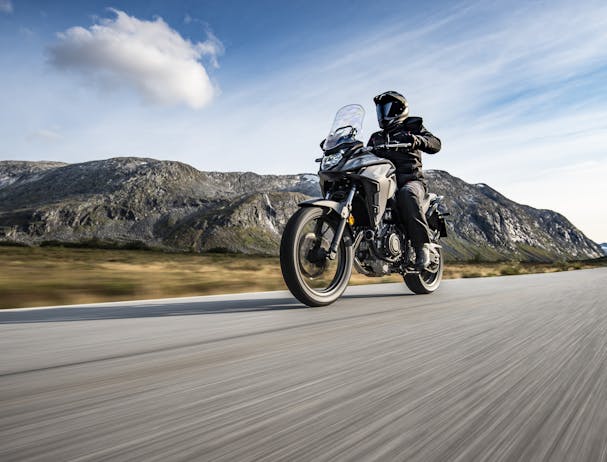 DOHC TWIN-CYLINDER ENGINE
Offering plenty of midrange power and torque, the 471cc CB500X liquid-cooled engine features parallel cylinders and dual overhead cams. Tiny, small, and strong, it just strikes the right balance of what a mid-sized motorcycle engine is meant to be.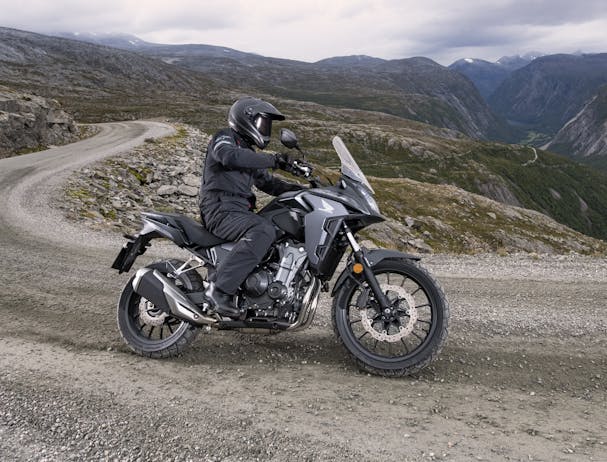 ANTI-LOCK BRAKES (ABS)
Honda's Anti-Lock Braking Technology is a fantastic innovation that lets you make faster, more controlled stops in less than optimal driving conditions.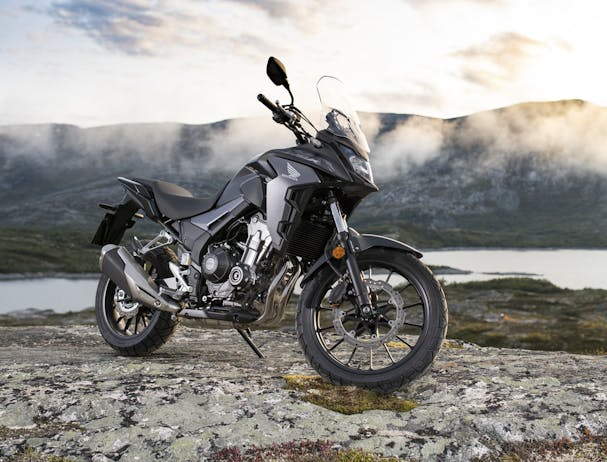 LONG-TRAVEL FORK SUSPENSION
The 41 mm long-stroke fork provides 136 mm of movement. The large handlebar makes it easier to control inputs.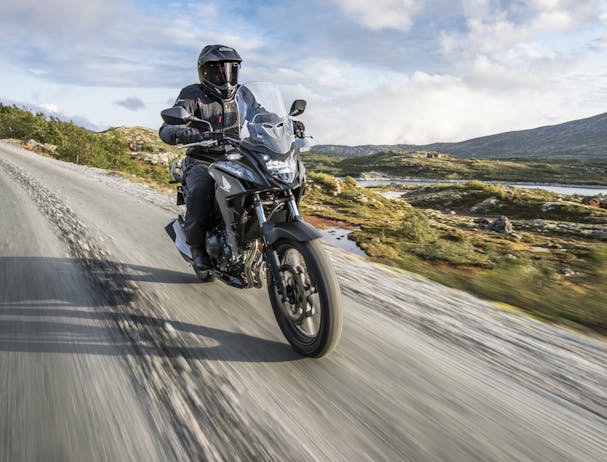 PROGRAMMED FUEL INJECTION (PGM-FI)
The PGM-FI bike constantly tracks multiple variables to ensure that the right fuel combination is supplied to the current riding and ambient conditions for a crisp throttle response in a wide range of riding conditions.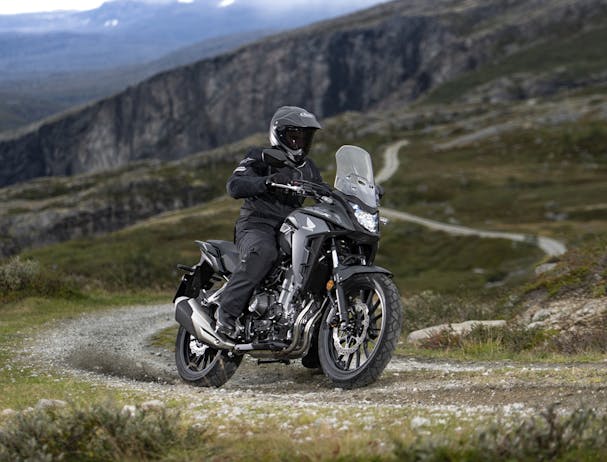 SLIPPER ASSIST CLUTCH
Slipper / assist clutch-lever effort by 45 percent making it much more fun and user-friendly to ride.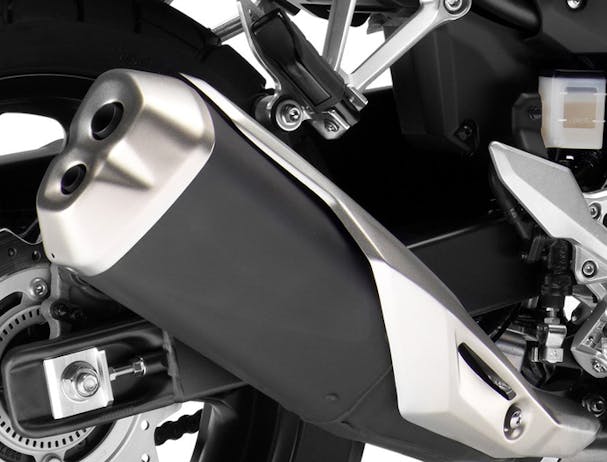 EXHAUST
Who doesn't enjoy the sound of a twin-cylinder bike? We provided the muffler to the twin exit pipes of the CB500X. It's a little bit, but it's going to make you smile every time you travel.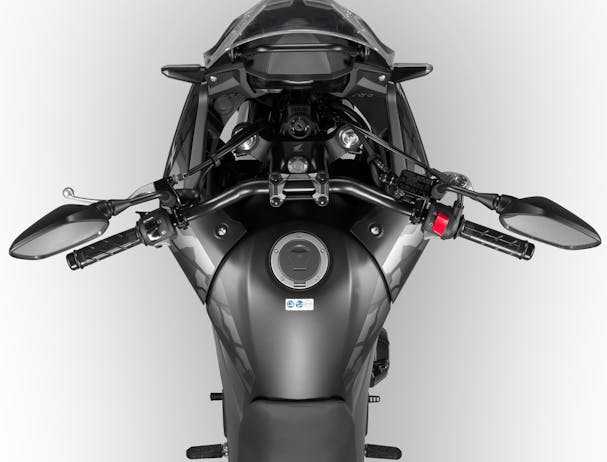 STEEL-TUBE FRAME
The frame of a motorcycle is the basis for its handling. The CB500X's diamond-shaped steel tube mainframe connects to the four-mounted engine, providing a rock-solid base for outstanding ride and handling. It also adds to the generous land clearing of the CB500X.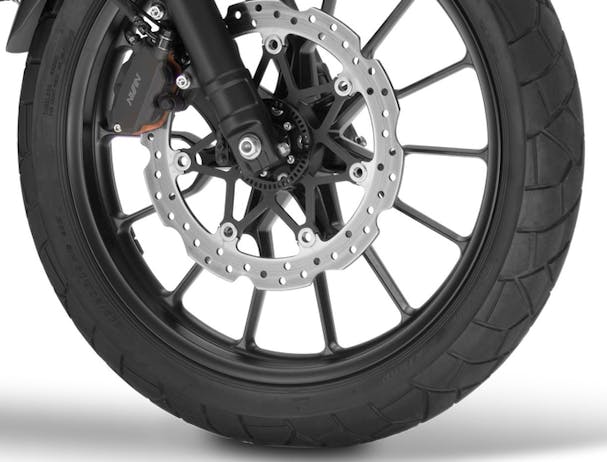 MULTI-SPOKE CAST WHEELS
Solid and sleek, the CB500X 's lightweight, multi-spoke cast-aluminum wheels – 19-inch front and 17-inch rear – are easy to keep clean, look nice and boost handling. The 19 "front wheel guarantees confident, extremely reliable handling.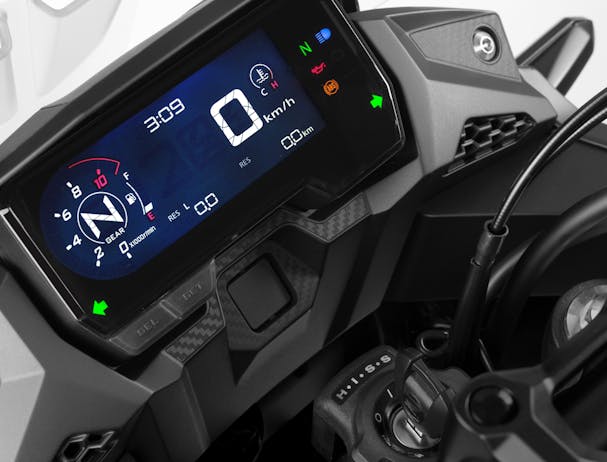 DIGITAL INSTRUMENTATION
A new, sleek, easy-to-read LCD display features digital speedometers and tachometers and more, including clock, odometer, trip meter, real-time and average fuel consumption meters and illuminated engine diagnostic indicators.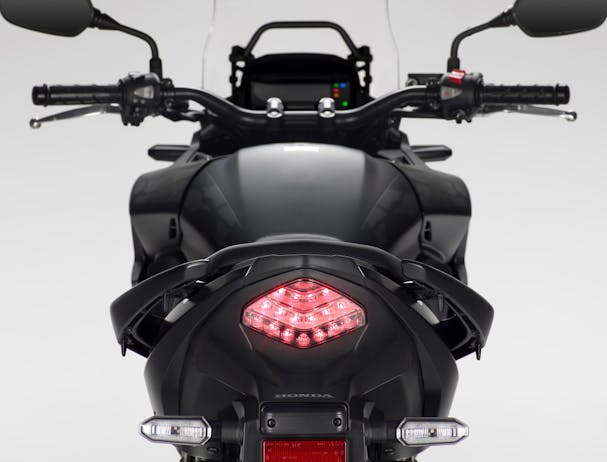 LED LIGHTING
With a rugged, rough-and-ready look, the CB500X LED headlight and multi-faceted reflector cover a longer and wider area for improved road visibility.