HONDA AFRICA TWIN 1100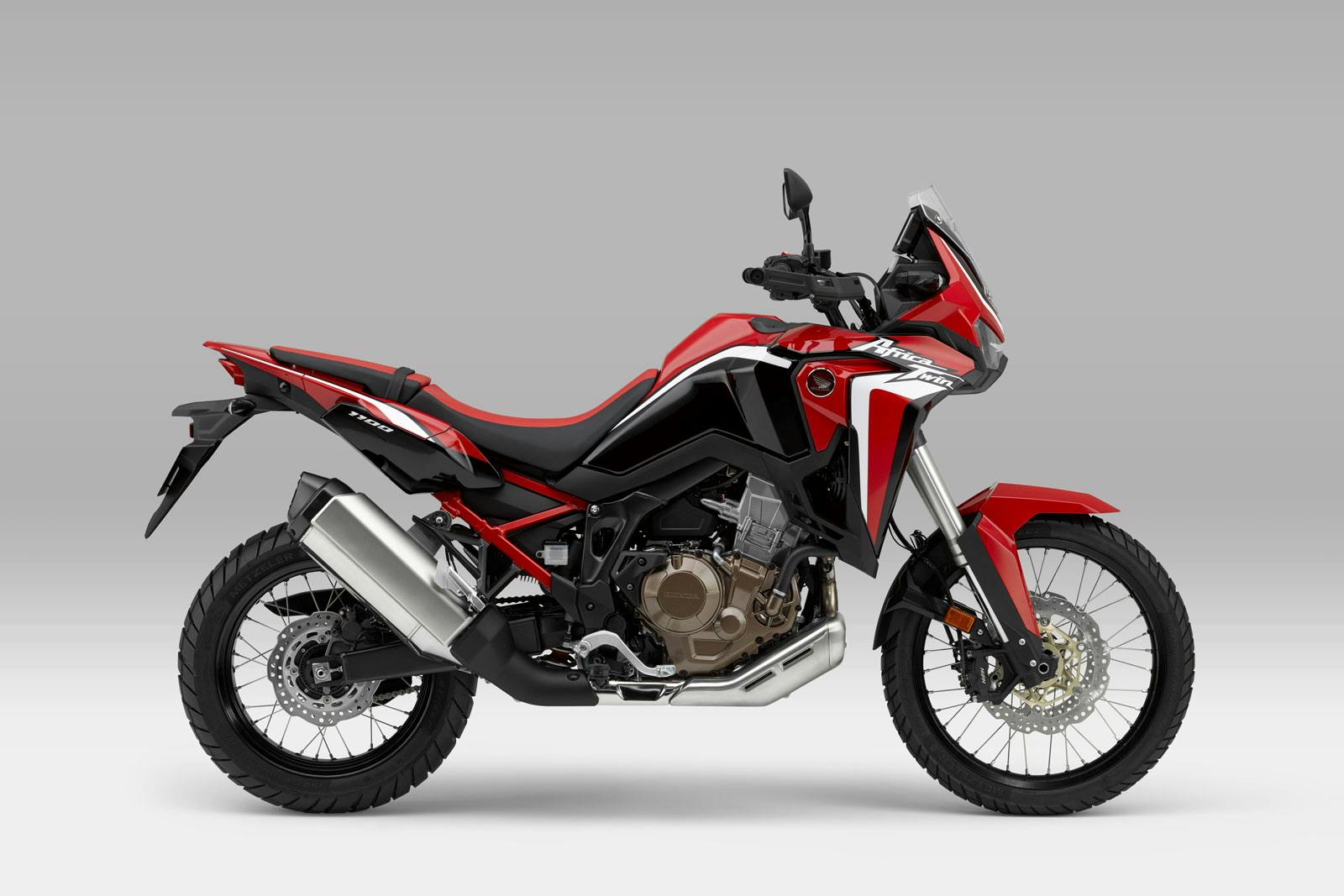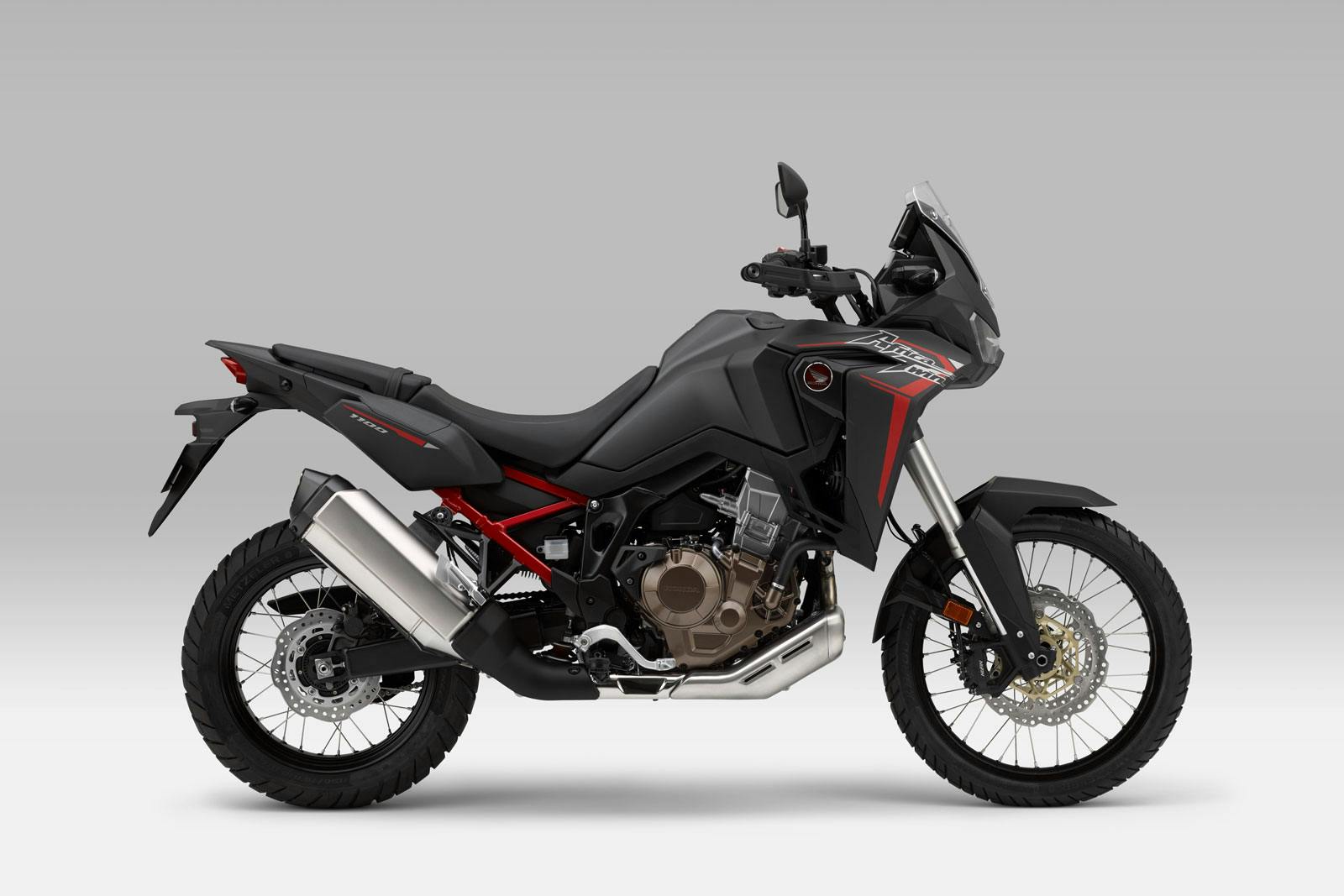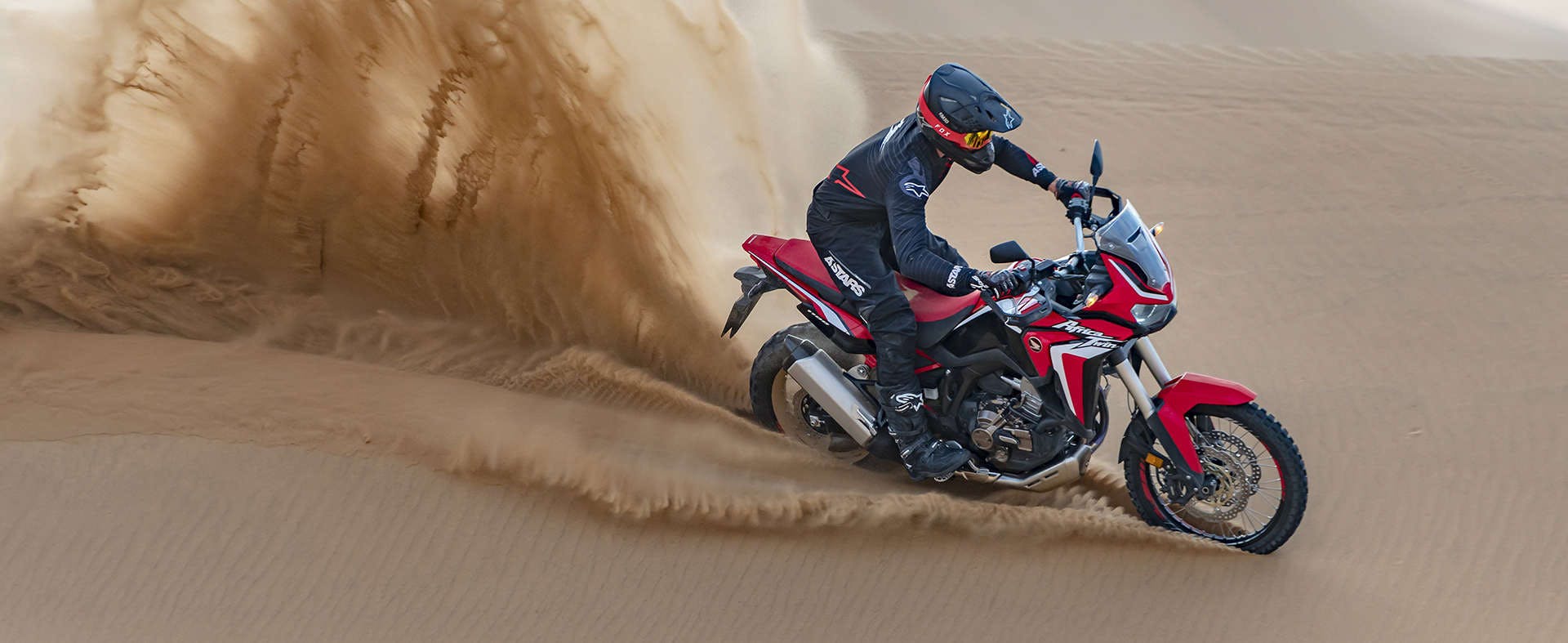 Compact rally style and an even sharper off-road focus is the Africa Twin CRF1100L!
The 2020 CRF1100L Africa Twin has a sharply-renewed focus on off-road core ability, that brings with it the look – and feel – of a true rally machine.
Smaller, slimmer and 4kg lighter, it offers even more athletic performance, thanks also to changes to the engine, which now produces 7% more peak power, 6% more peak torque and is much stronger everywhere in the rev-range.
The frame has been completely revised and now features a bolt-on aluminium subframe. The swingarm, too, is aluminium and based on that of the CRF450R moto-crosser. At the centre of the Africa Twin, the addition of a six-axis Inertial Measurement Unit (IMU) controls not only the 7-level HSTC but also (new for 2020) 3-level Wheelie Control, Cornering ABS (with off-road setting) and Rear Lift Control. An OFF-ROAD setting also joins the URBAN, TOUR and GRAVEL default riding modes.
Tailored for complete control, the riding position features a slimmer-section seat and higher-set handlebars. A full colour Multi Information Display (MID) 6.5-inch TFT touch screen offers immersive engagement with the machine's systems, plus Apple CarPlay® and Bluetooth connectivity. Dual LED Daytime Running Lights (DRL) are highly visible, improving safety, and cruise control is standard-fit.
0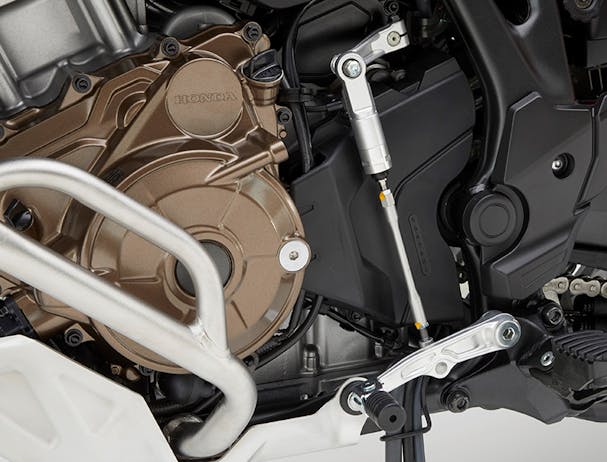 ENGINE
Capacity rises to 1,084ccAchieved through a new cylinder head, valve timing and lift, throttle body and exhaustManual transmission ratios and gear material optimized, saving weightThe muffler now features a variable Exhaust Control Valve (ECV) for improved low-rpm sound and high-rpm performance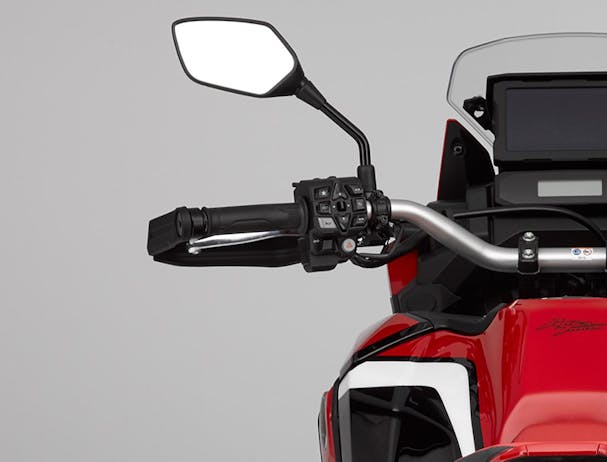 ELECTRONICS
IMU-managed HSTC intervention levels optimized for off-road useWheelie Control features 3 levels and IMU managementOFF-ROAD joins the default riding modes TOUR, URBAN, and GRAVELTwo USER modes allow for complete riding modes customization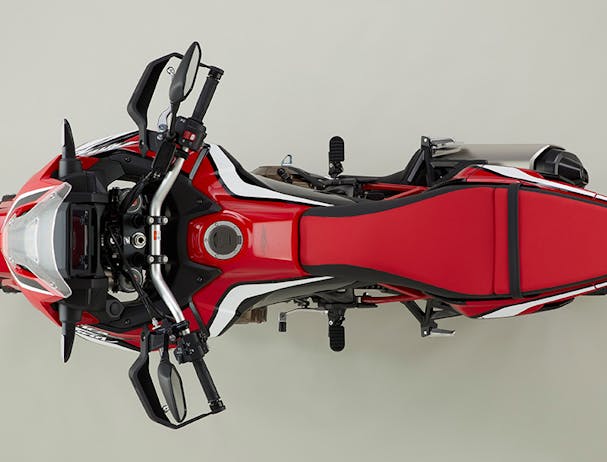 CHASSIS
Revised, lighter frame, with bolt-on aluminum subframe and lighter, more rigid CRF450R-style swingarm for improved rear-wheel traction and feelA six-axis Inertial Measurement Unit is housed in the centre of the machineCornering ABS provides sure-footed feel and features an off-road settingNew damping and spring rates for the front and rear Showa suspension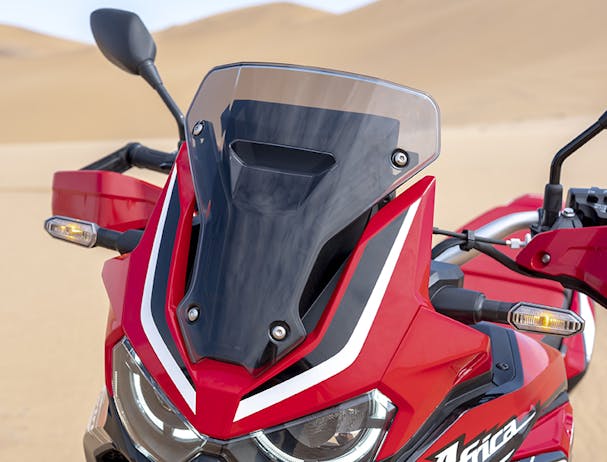 STYLING & EQUIPMENT
Compact body style designed for off-road, with a slim seat and high handlebarsMulti-Information Display (MID) 6.5-inch TFT touch screenApple CarPlay® allows the use of Apple iPhone® through the MIDBluetooth connectivity, Daytime Running Lights (DRL) and cruise control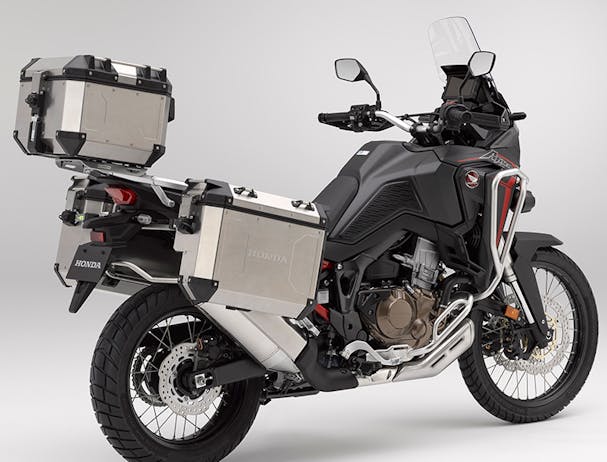 ACCESSORIES
Honda Genuine Accessories for the Africa Twin has been expanded with luggage options that includes premium (42L) aluminium top box and panniers plus large (58L) plastic top box and panniers, two seat heights (a lower 825-845mm and taller 870-895mm option), touring screen, radiator guards, engine guards and side pipes, knuckle guard extensions, heated grips and an ACC charging socket.