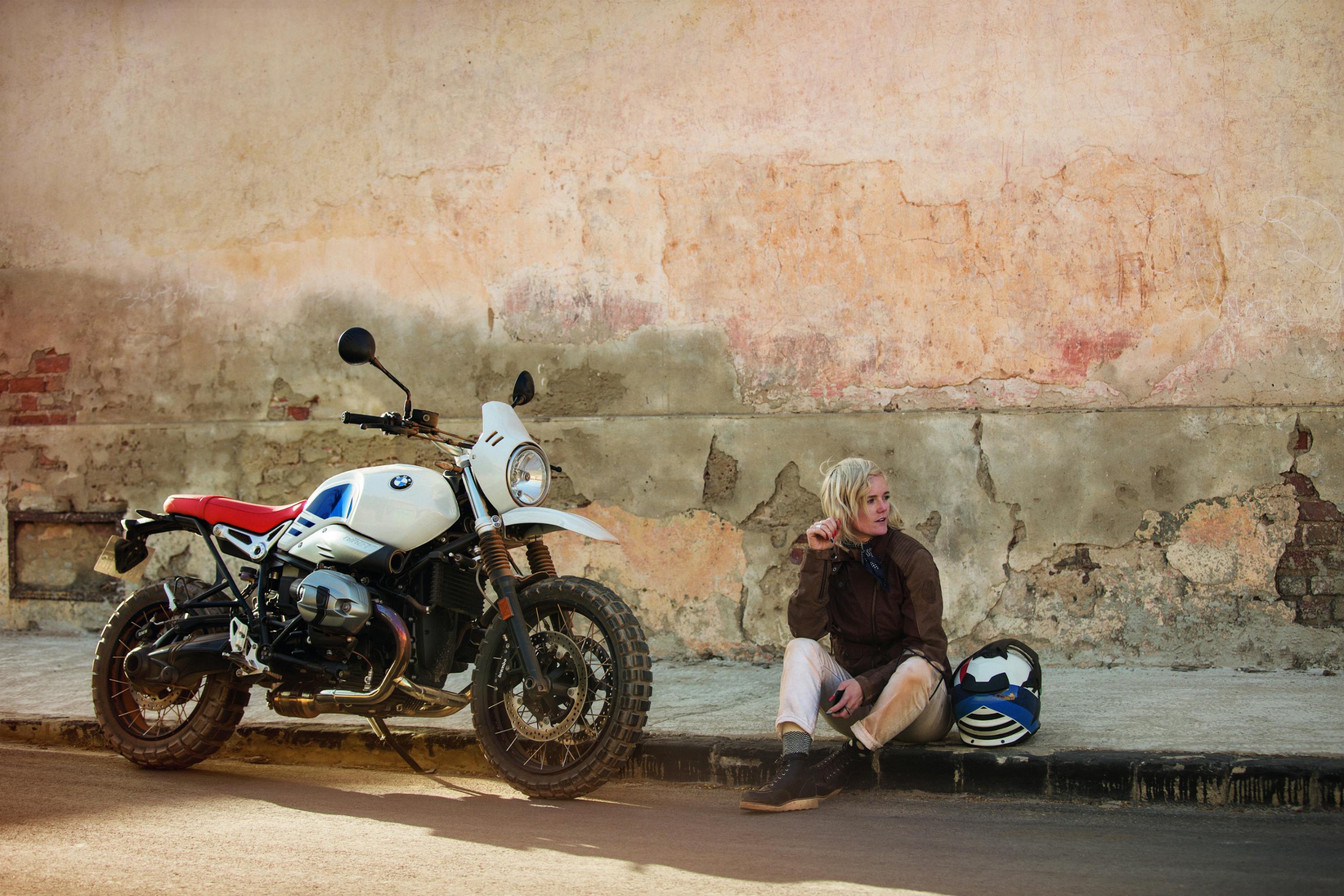 SPECTACULAR. POWERFUL. AIR-COOLED
The R nineT Urban G/S makes a clear statement: It pays tribute to the early days of BMW Motorrad's G/S success story. Just one look and it's clear that the R nineT Urban G/S captures the off-road spirit of that era. At the same time, its driving characteristics make it a true member of today's nineT family. It reflects the way of life of that time: People knew where they wanted to go, and they knew exactly how they would get there. Off road or on road - you decide with the R nineT Urban G/S.
Available in Light White - BMW Motorrad ABS - Dynamic Brake Light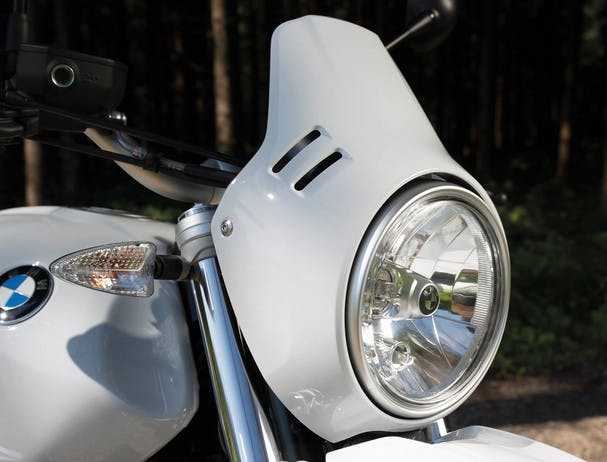 Distinctive Front
Headlamp mask, round headlights with windscreen: a front reminiscent of vintage G/S bikes.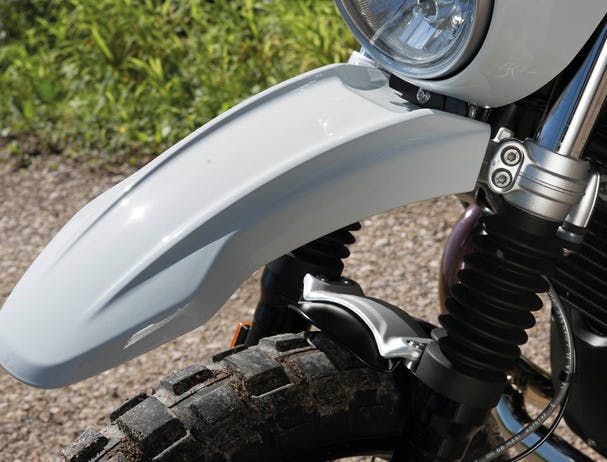 Front Mudguard
Dirt doesn't stand a chance: the raised mudguard keeps things rolling. Nothing gets clogged with mud and dirt.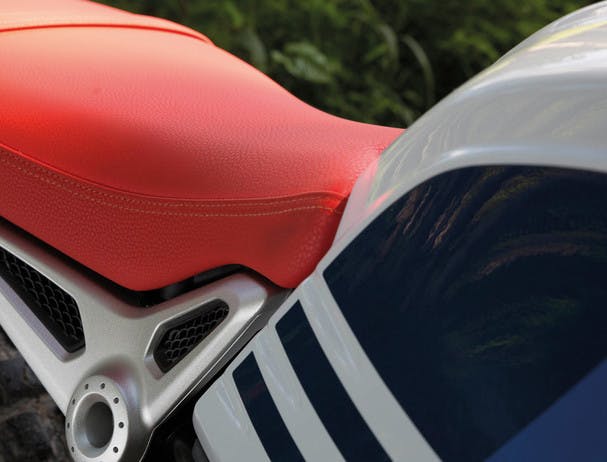 A Perfect Colour Scheme
White tank, blue accents and the red seat: classic BMW M.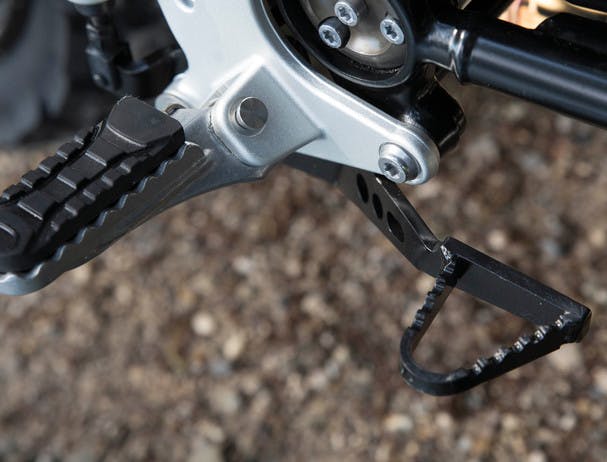 Enduro Foot Pegs
For better hold and better vehicle control for offroad use and driving while standing.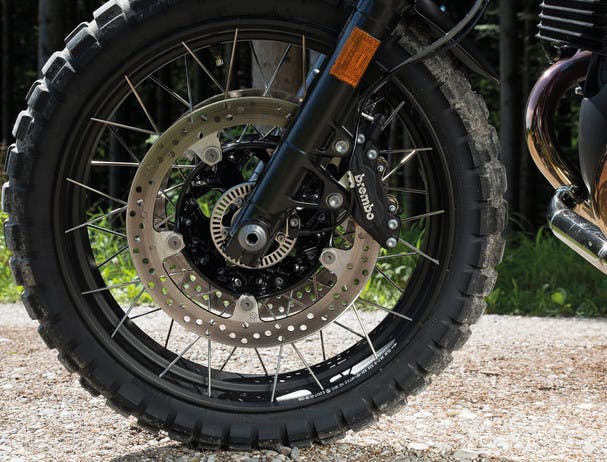 Large 19-Inch Front Wheel
The 19-inch front wheel with optional all-terrain tyres brings up memories of rides on almost impassable terrain.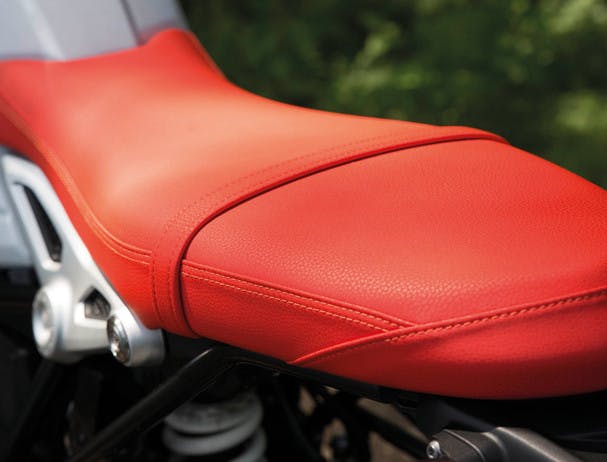 Red seat
The inspiration is clear: just like the R 80 G/S, the R nineT Urban G/S also has the distinctive long red seat.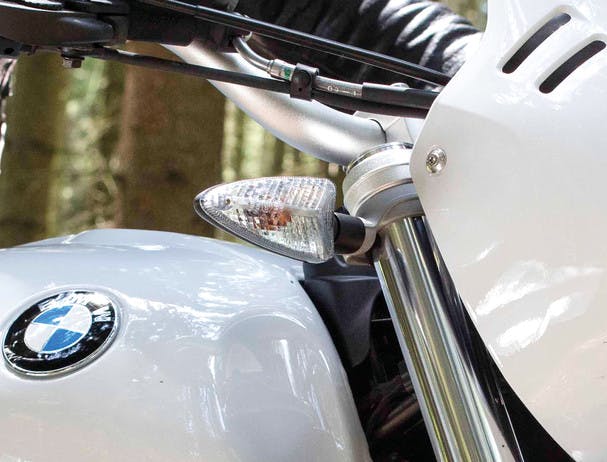 White Indicators
Elegant and modern: White indicators.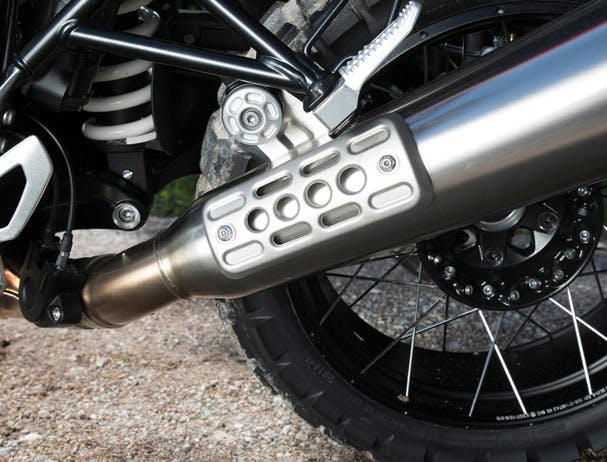 Bolted-On Heat Shield
A classic enduro touch: heat shield on the brushed stainless steel rear silencer.