BMW R 1250 GS 40 YEARS GS EDITION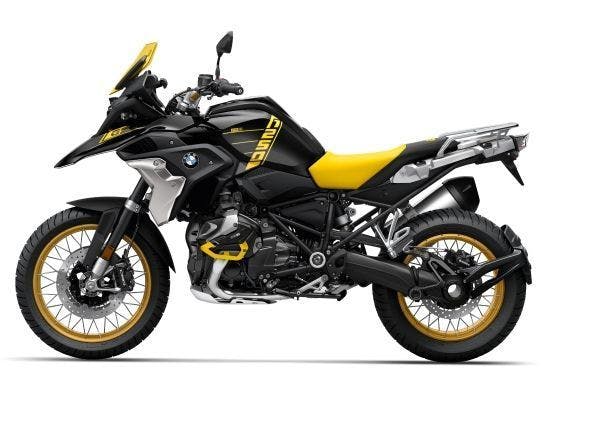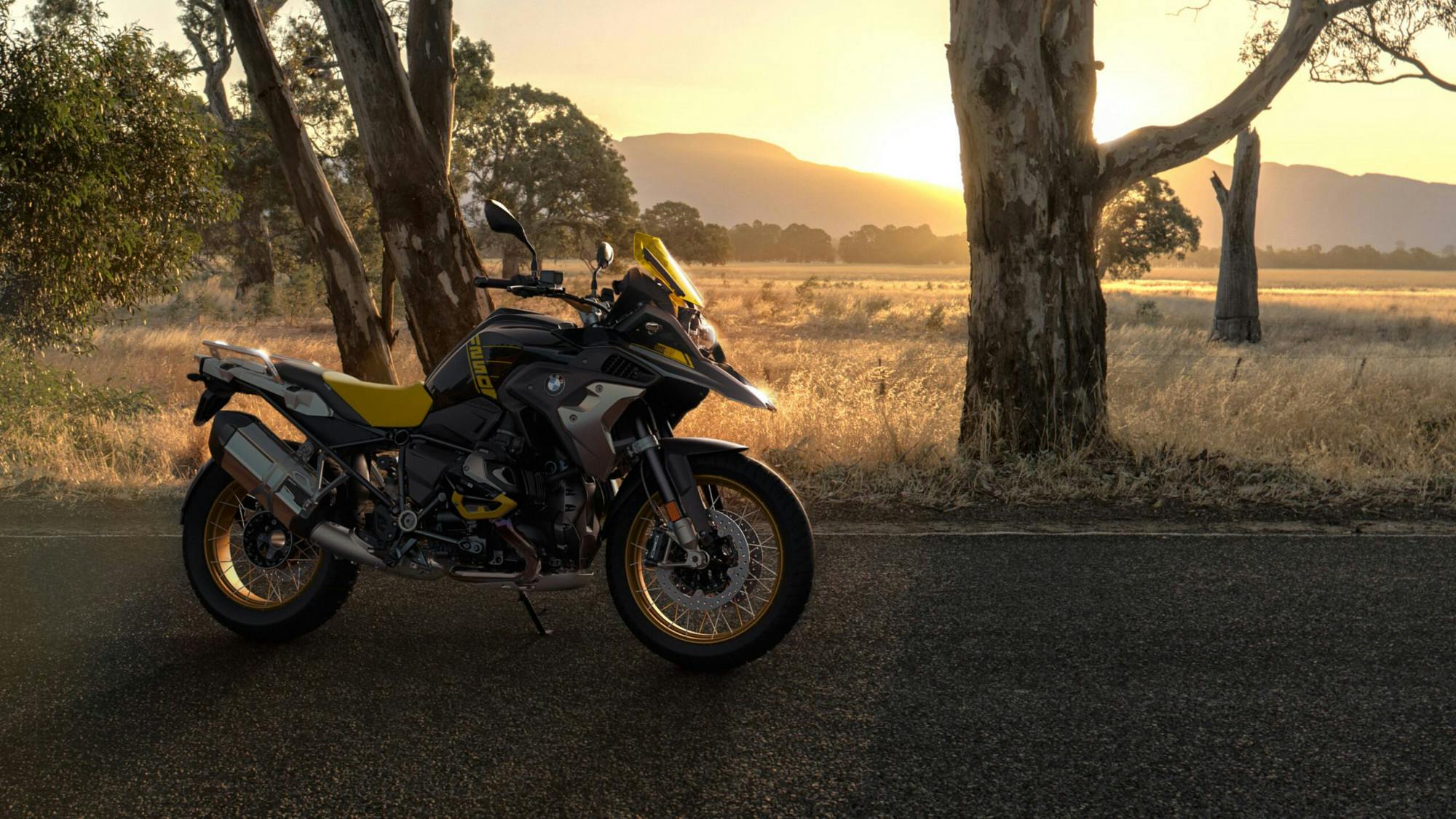 PROVEN PERFORMANCE, LEGENDARY DESIGN
The BMW GS is a pioneer, combining versatility and a unique riding experience for 40 years. We are celebrating this with the "40 Years GS" edition of the R 1250 GS. In the striking black and yellow look of the legendary R 100 GS, GS history comes alive. The unique design is combined in the R 1250 GS with modern features such as the extended riding modes Pro and the ShiftCam boxer engine. You benefit from superior power and unlimited riding pleasure on any terrain. Whether on or off road, experience the #SpiritOfGS together.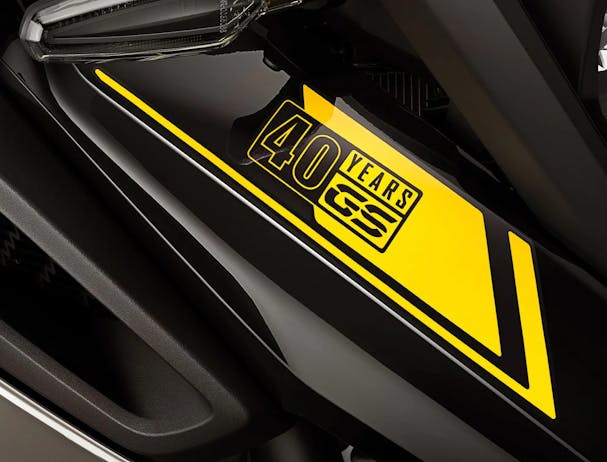 Front with "40 years GS" sticker
The striking yellow "40 years GS" sticker on the front leaves no doubt about the origin of this bike.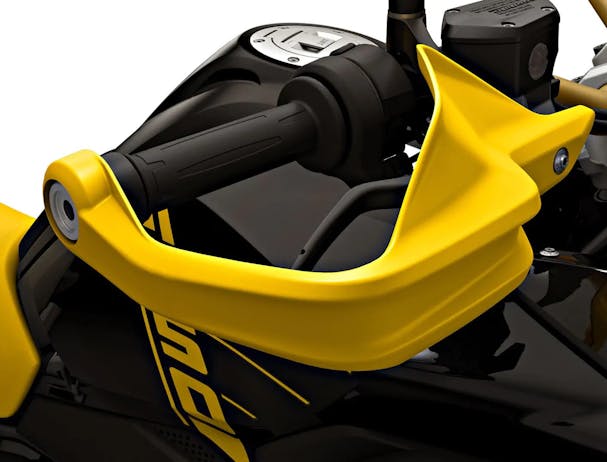 Hand guard in yellow as visual highlight
The hand protector in striking yellow protects your hands and operating elements from wind, weather, branches, and debris.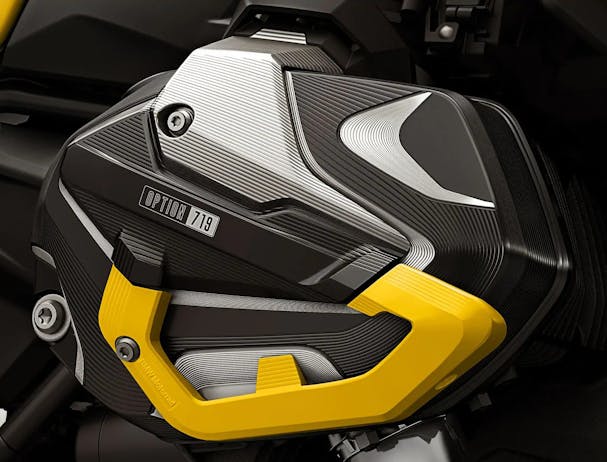 Black and yellow Option 719 cylinder head cover
The high-quality black and yellow Option 719 cylinder head cover steers the focus onto the powerful boxer engine.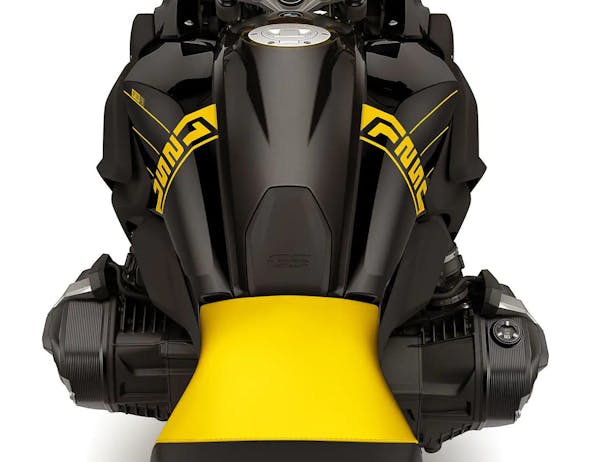 Tank with "1250" lettering and "Option 719" logo
Make it clear what this bike's got: The expressive "1250" lettering in yellow and the "Option 719" logo make a strong statement.
Seat in black-yellow
The comfortable seat of the GS comes in an expressive black-yellow design and guarantees constant comfort on your trips.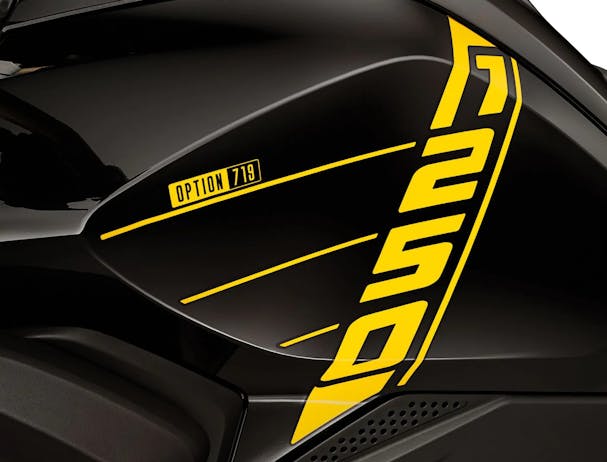 Robust shape with powerful Boxer engine
Makes a good impression: From the rider's perspective, the R 1250 GS looks both robust and elegant. The Option 719 cylinder head covers on the legendary boxer engine round off its striking appearance.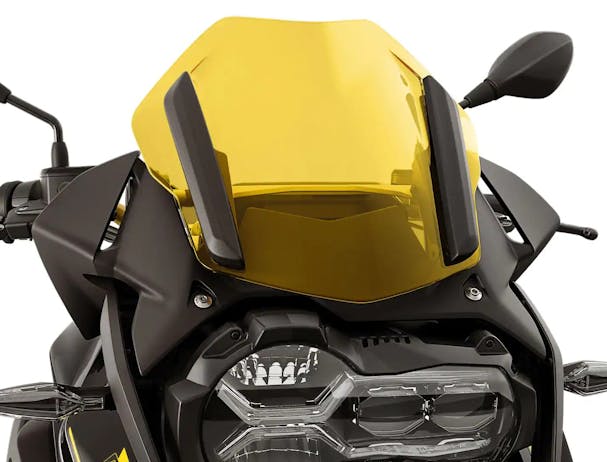 Sporty windscreen in yellow
Give your GS a dynamic and unique look.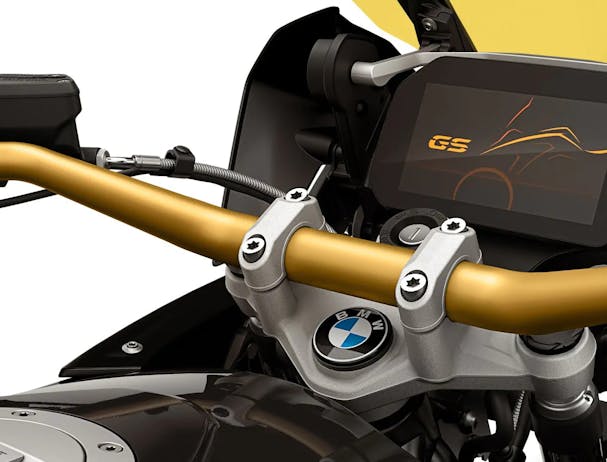 Golden handlebars
The gold handlebars give your GS a noble finish and attract attention.