BMW F 850 GS (RALLYE)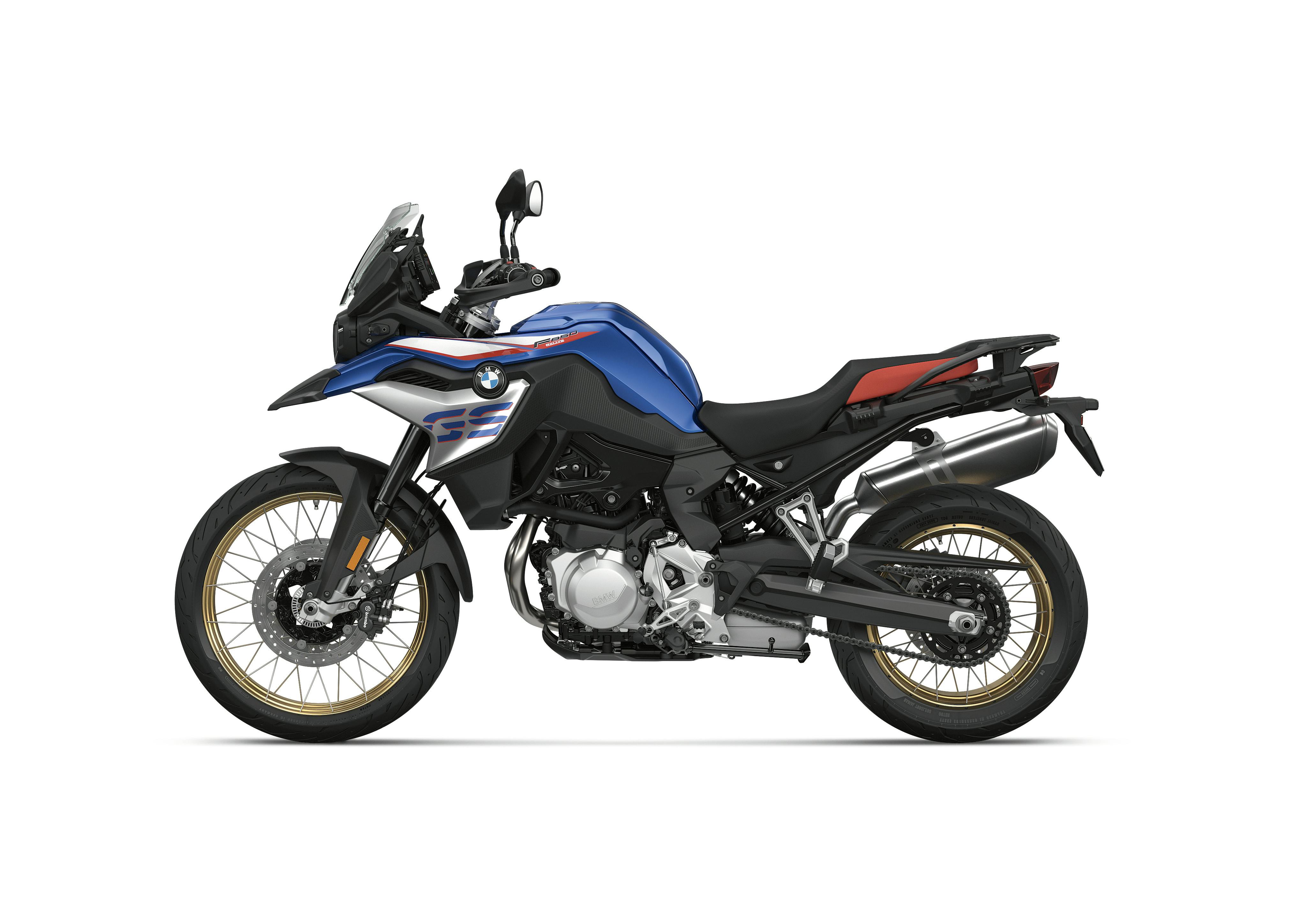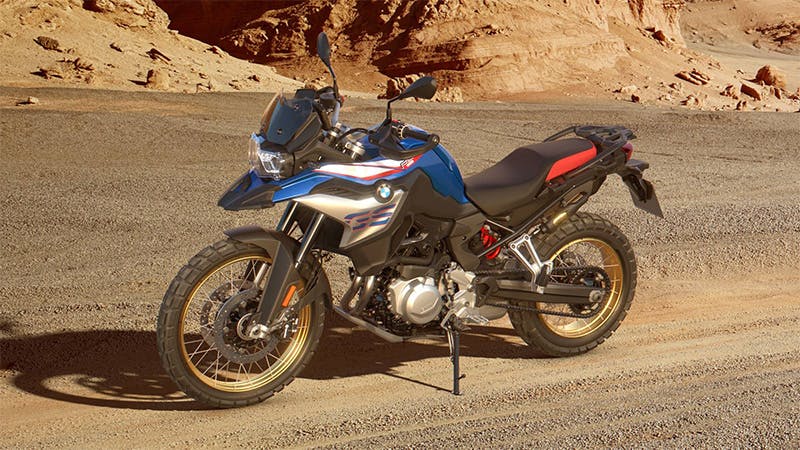 ADVENTURE IN THE BLOOD
You live for the challenge. Where others turn back, you ride on. Overcome boundaries. Obstacles are transformed into possibilities. Adventure flows through your veins. Atop the F 850 GS, you will easily master the offroad track thanks to the 21-inch front tyre. What matters is that your attitude and curiosity spur you on – regardless of how far you want to travel with the F 850 GS. And regardless of whether you take it through the mud: With the Connectivity ex-factory option, you have access to the navigation, telephone, media and vehicle-relevant data at all times. Clear and concise on a 6.5 inch TFT display – without any distractions. Giving you more time for what is important. And allowing you to discover what lies over the horizon.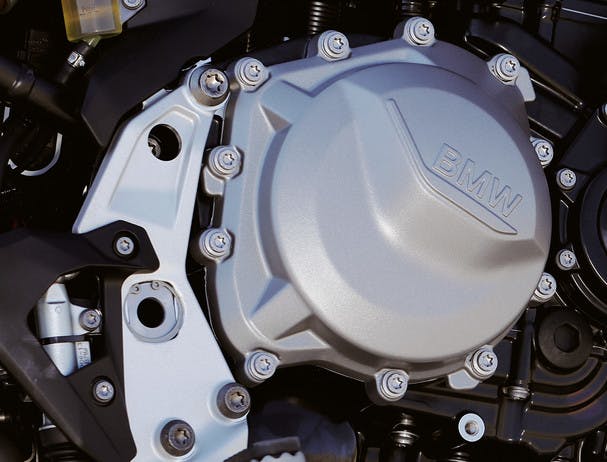 New Engine Concept
The zippy in-line twin-cylinder puts real power onto the rear wheel with 70 kW (95 HP).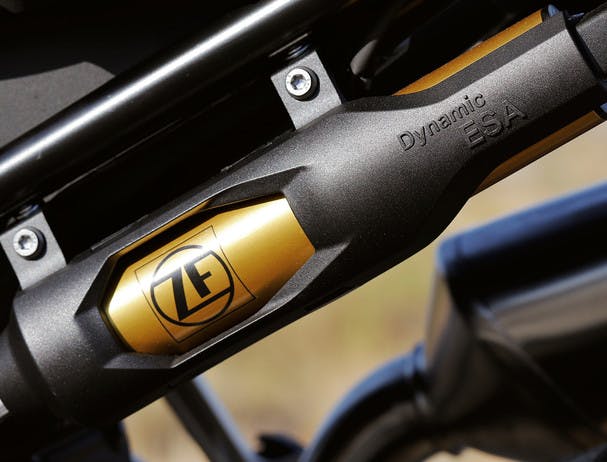 Chassis and Suspension
The Rain and Road riding modes are standard equipment, while the optionally available Pro and Dynamic ESA riding modes also contribute towards the stability of the F 850 GS.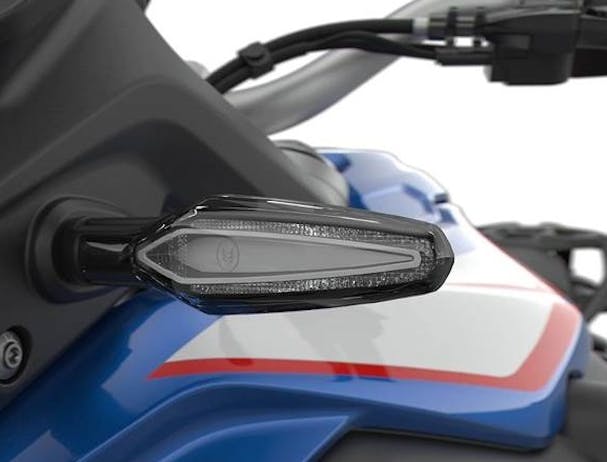 Iconic LED indicators
The new standard LED indicators to show even more clearly where the road is taking you.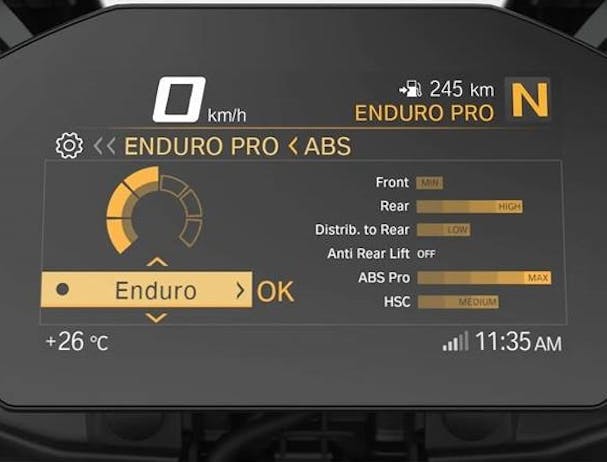 Extended Pro riding modes.
With the Pro riding modes, including engine drag torque control (MSR) and Dynamic Brake Control (DBC), you can perfect your sporty driving style with daring maneuvers. In "Dynamic" mode the new engine mapping means that you can enjoy even more riding fun.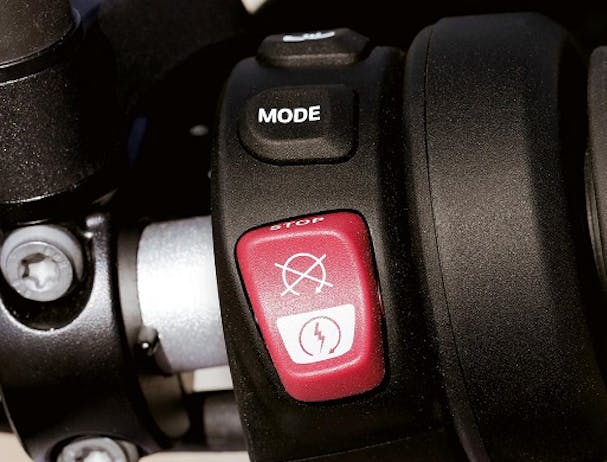 ASC as standard, riding modes.
The ASC (Automatic Stability Control) regulates the transmission and prevents rear wheel spin.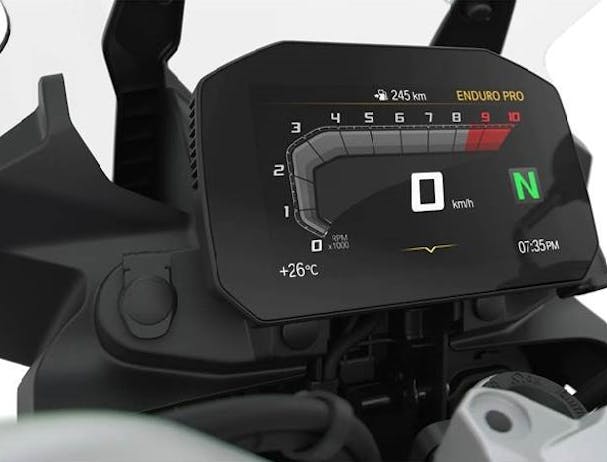 Connectivity with TFT display and multi-controller.
Connect your smartphone to the bike via Bluetooth and keep an overview of the vehicle information, navigation, calls and media with the 6.5 inch TFT display. You can control all functions intuitively via the multi-controller.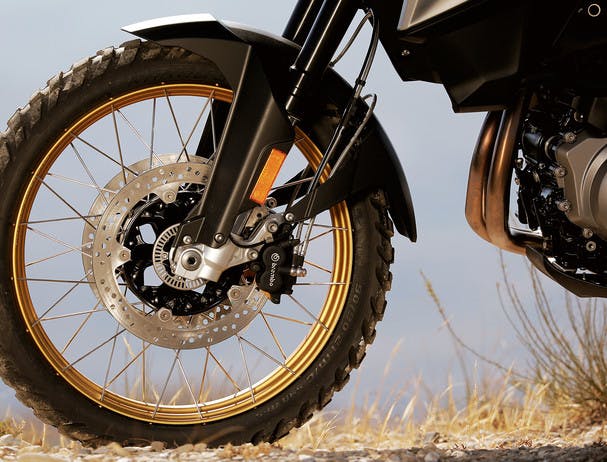 Aluminium Cross-spoke Wheels With Tubeless Tyres
The aluminium cross-spoke wheels with tubeless tyres (21" inch front wheel), optimal for the ultimate offroad trip.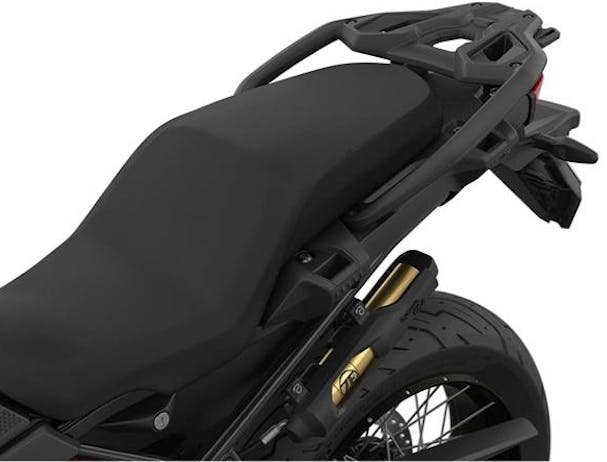 Seat height variety.
The new "extra-low" seat improves the handling and control of the machine, even for shorter riders.