BMW F 850 GS 40 YEARS GS EDITION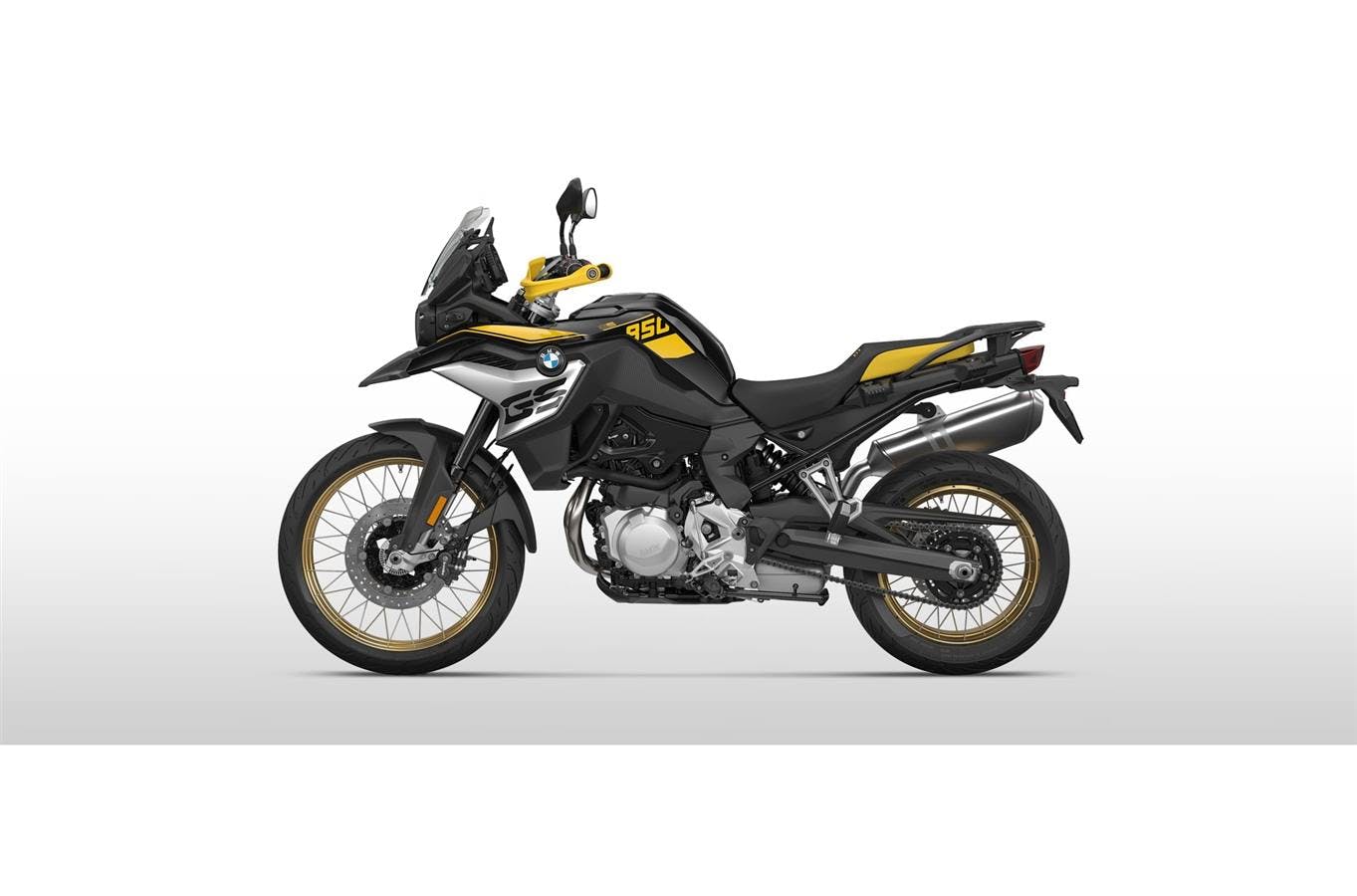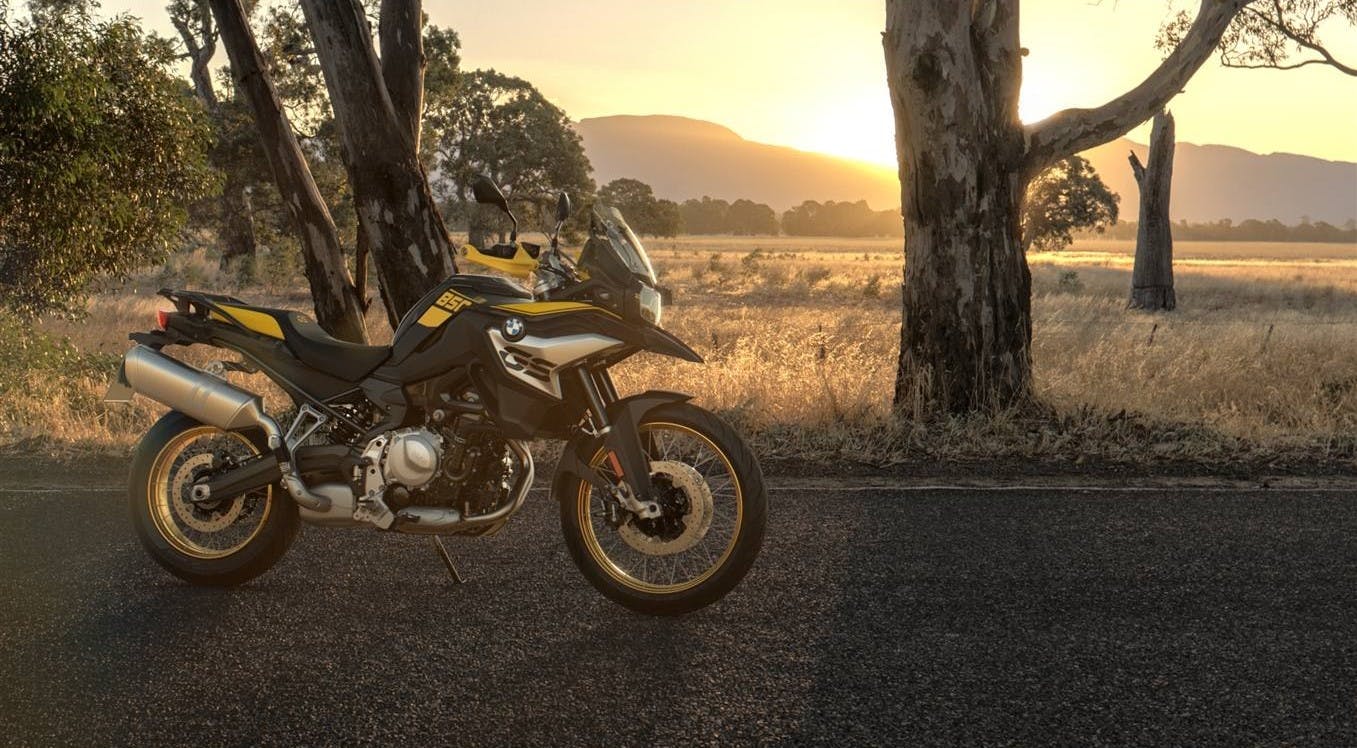 LEGENDARY DESIGN, MODERN FEATURES
The BMW GS is an icon, a true pioneer. For over 40 years, it has combined versatility with a unique riding experience. We are celebrating the anniversary with the F 850 GS "40 Years GS" edition. Its black-yellow look pays tribute to the legendary R 100 GS, bringing 40 years of GS history to life. The striking fly line shows off its GS genes. And thanks to its precise and dynamic technical features, such as the enhanced Pro riding modes, it's the master of every route.
Whether on or off road, experience the #SpiritofGS.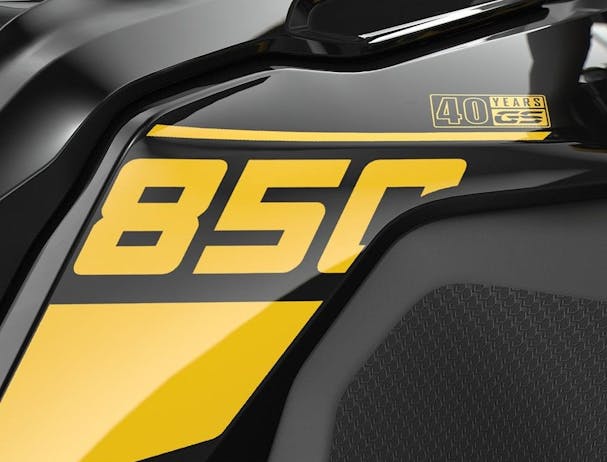 40 Years GS lettering in yellow
The expressive "40 Years GS" lettering leaves no doubts as to this bike's roots.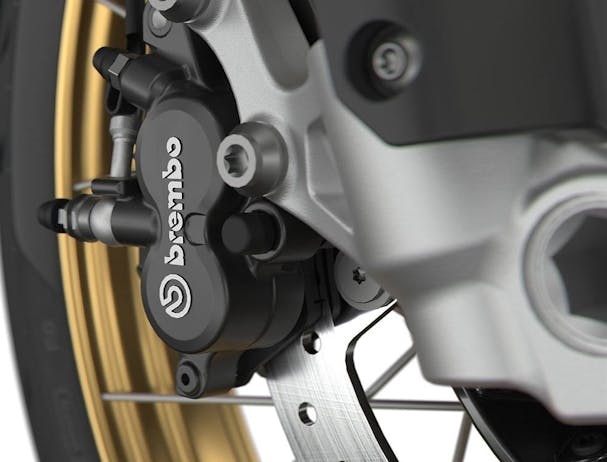 High-quality Brembo brake system
The high-quality Brembo brake system delivers secure braking in all situations and comes in an elegant black.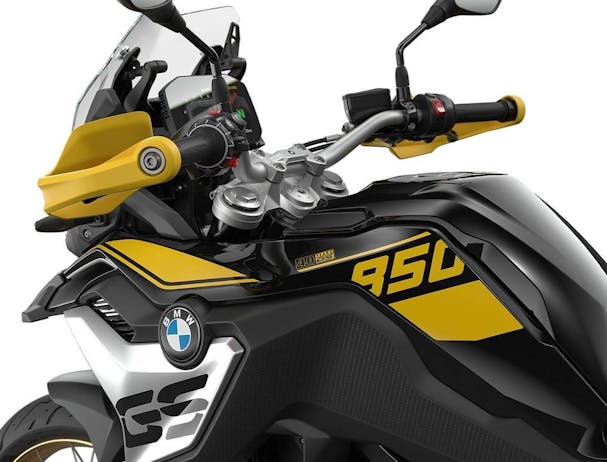 Legendary black-yellow look
Inspired by the R 100 GS and nicknamed "Bumblebee", the GS makes for a very special appearance with its Black storm metallic paint and yellow highlights.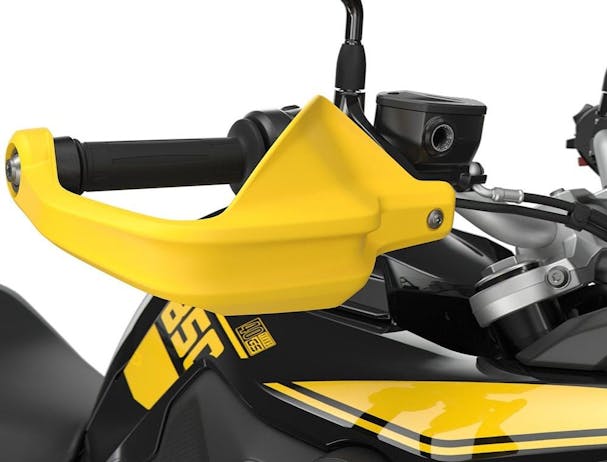 Yellow hand guards
The hand guard in striking yellow protects your hands and control elements from wind, weather, branches, and debris.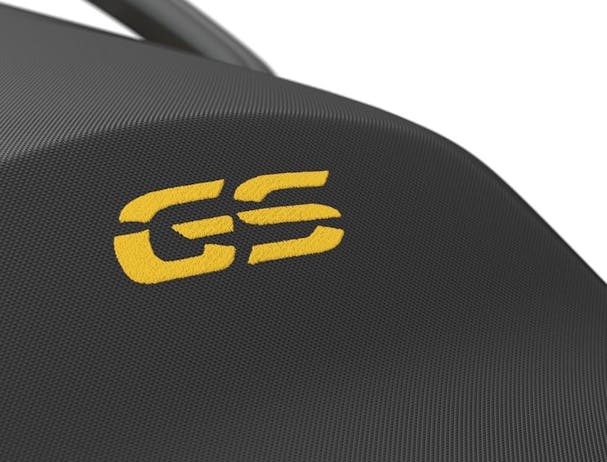 GS seat lettering
High-quality detail: the GS lettering stitched in yellow on the seat shows its true GS colours.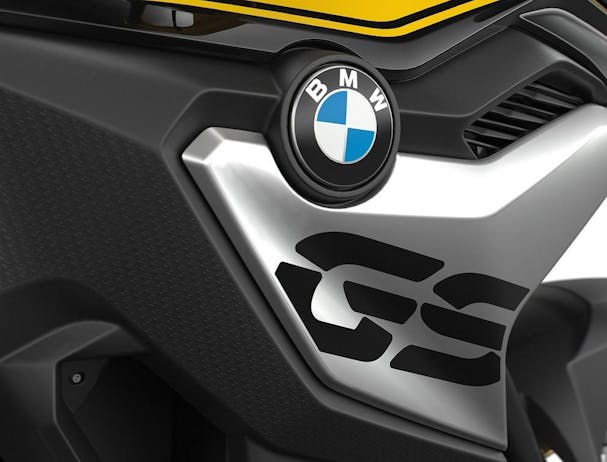 GS radiator cover
The galvanised GS radiator cover is particularly robust and also provides optimal protection on unpaved terrain.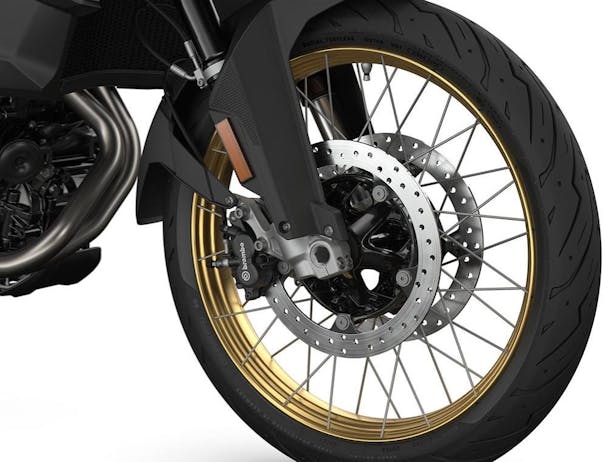 Gold-anodised rims
The gold-anodised rims draw the eye towards them and give your GS an elegant look.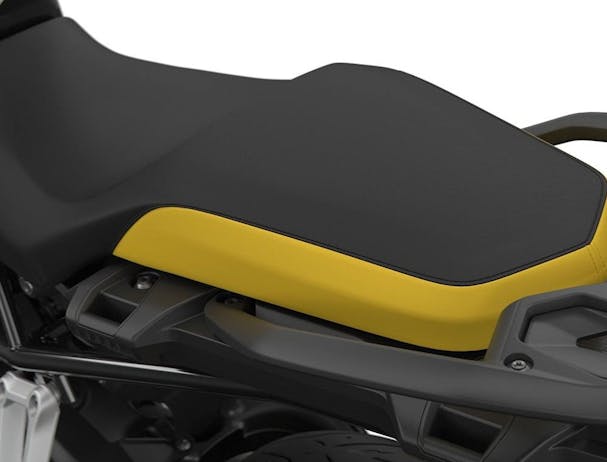 Seat in black-yellow
The comfortable seat of the GS comes in an expressive black-yellow design and guarantees constant comfort on your trips.