BMW F 750 GS 40 YEARS GS EDITION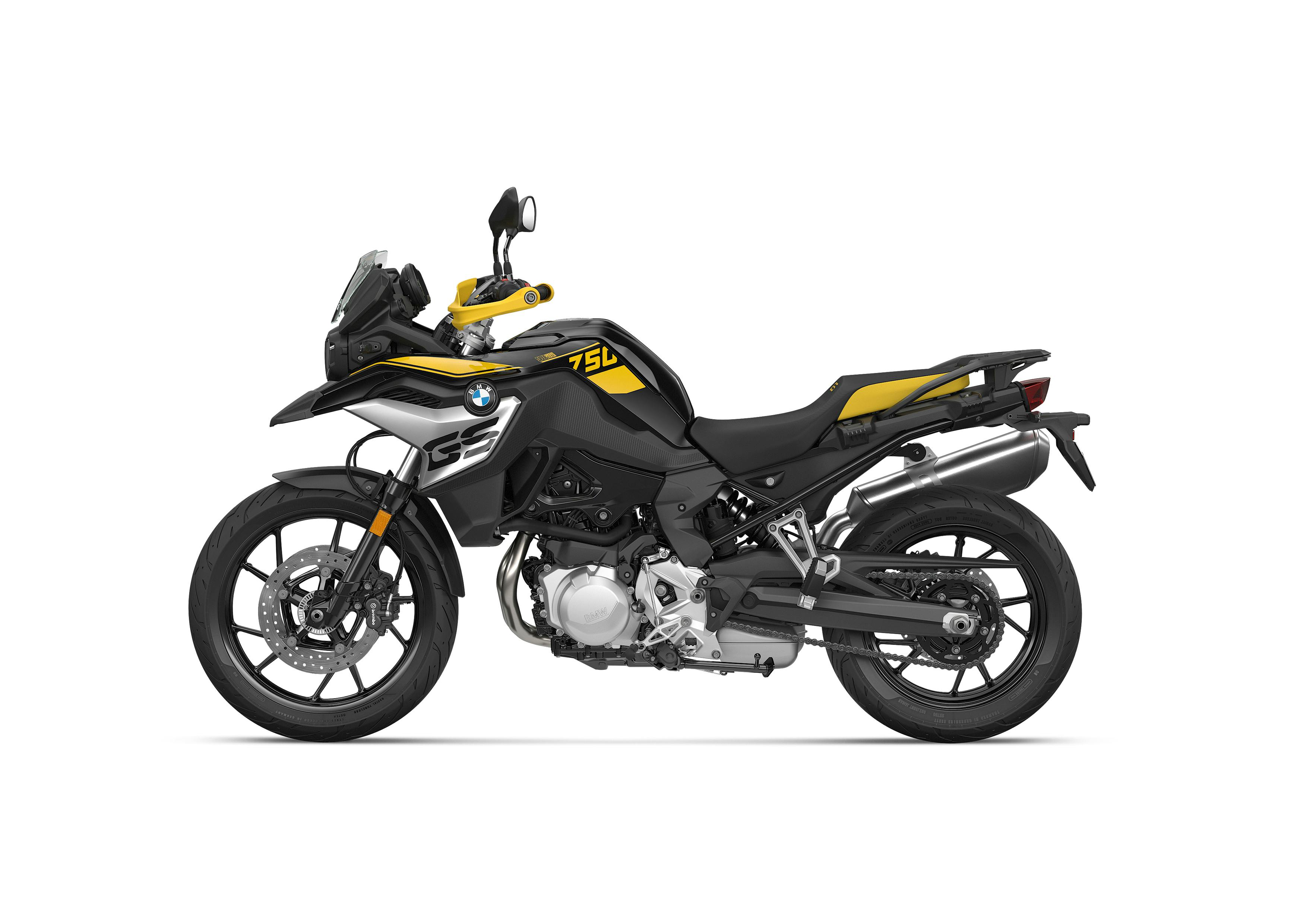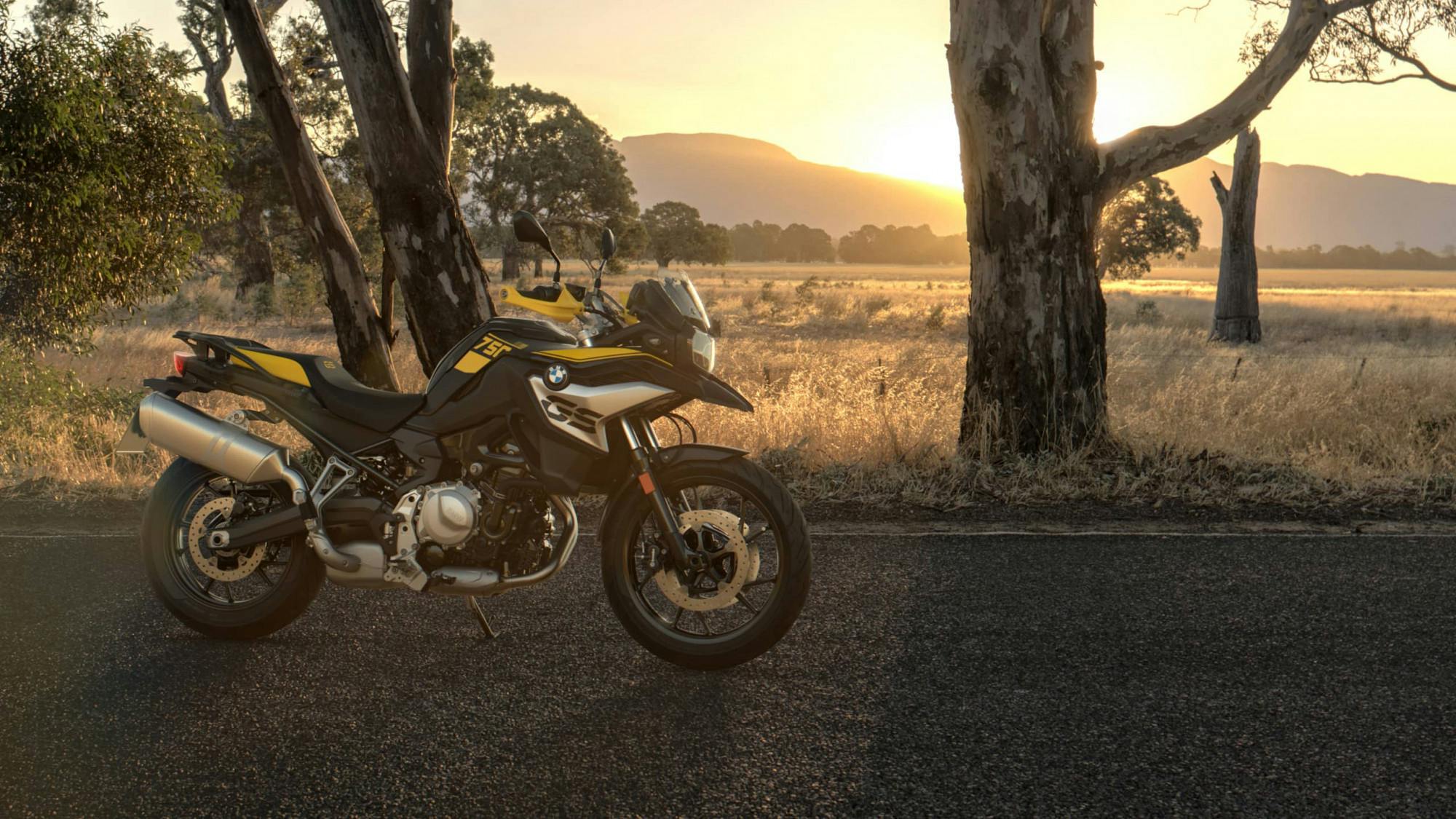 BE PART OF A LEGENDARY HISTORY
The success story of the GS begins in the 80's. Since then, it has stood for curiosity and boundless adventure. The F 750 GS "40 Years GS" edition celebrates this attitude to life - it is an homage to the history of the GS and bears the striking black-yellow of the legendary R 100 GS. Today, as ever before, the GS nature is identified by its powerful fly line. The technical features of the F 750 GS – like its Pro and DTC riding modes – provide maximum control whilst making your ride even more enjoyable.
There is nothing standing in the way of adventure. Write your own history, be part of the community, and live the #SpiritofGS.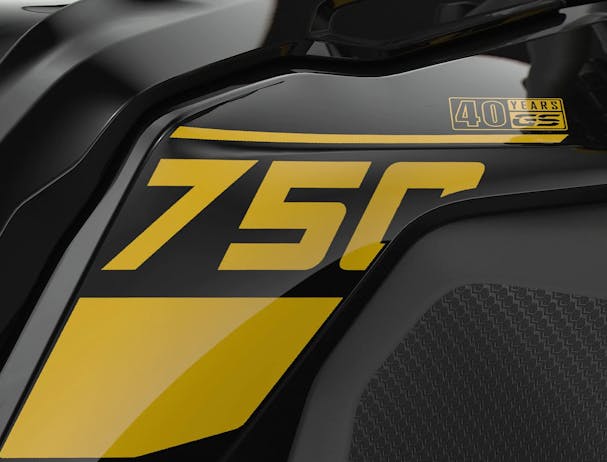 40 Years GS lettering in yellow
The expressive "40 Years GS" lettering leaves no doubts as to this bike's roots.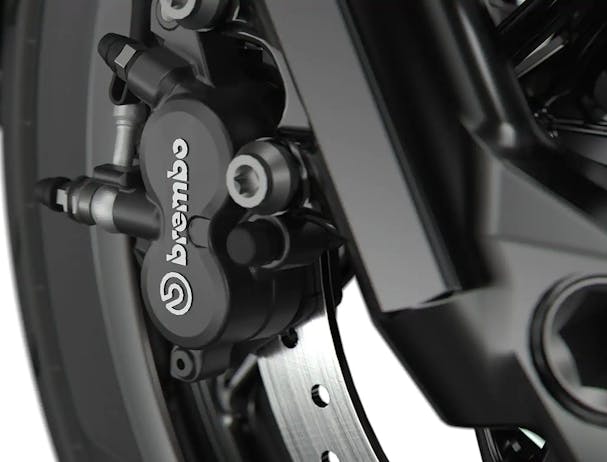 High-quality Brembo brake system
The high-quality Brembo brake system delivers secure braking in all situations and comes in an elegant black.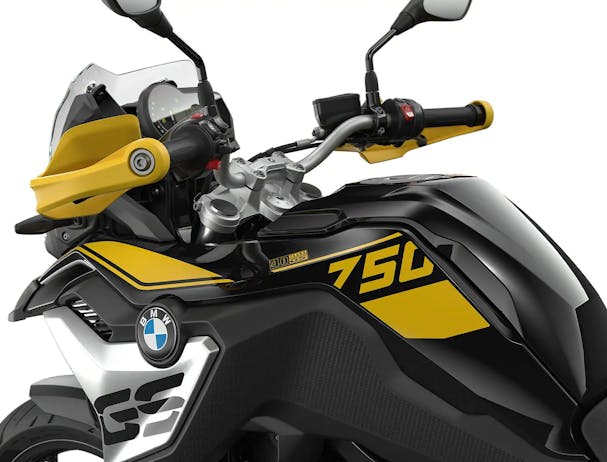 Legendary black-yellow look
Inspired by the R 100 GS and nicknamed "Bumblebee", the GS makes for a very special appearance with its Black storm metallic paint and yellow highlights.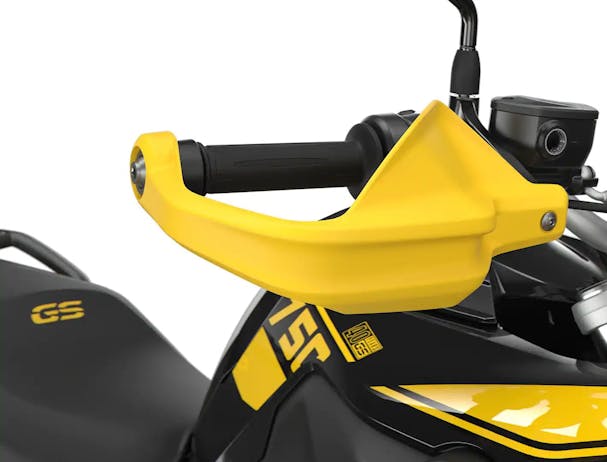 Hand guard in yellow as visual highlight
The hand guard in striking yellow protects your hands and control elements from wind, weather, branches, and debris.
Striking GS lettering on the seat
High-quality detail: the GS lettering stitched in yellow on the seat shows its true GS colours.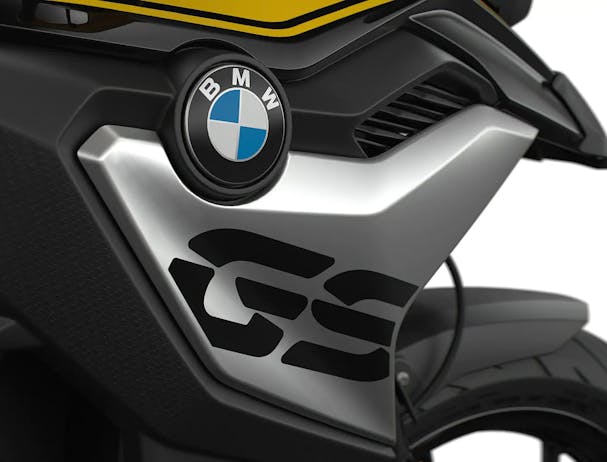 GS radiator cover
The galvanised GS radiator cover is particularly robust and also provides optimal protection on unpaved terrain.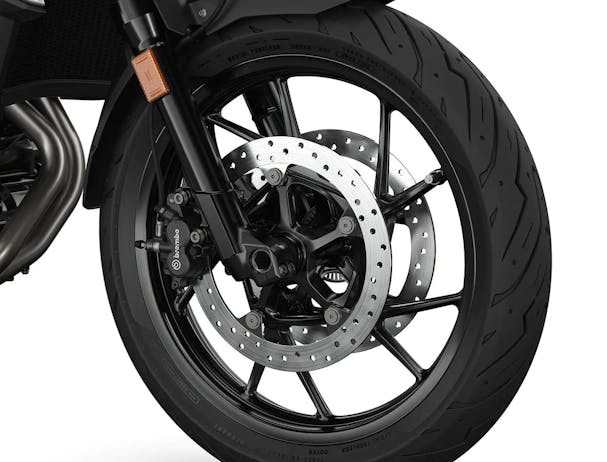 Black rims
The matt black rims give your GS an iconic and commanding look.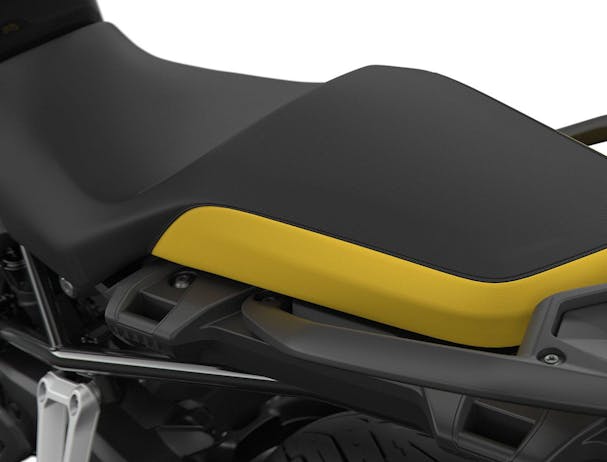 Seat in black-yellow
The comfortable seat of the GS comes in an expressive black-yellow design and guarantees constant comfort on your trips.