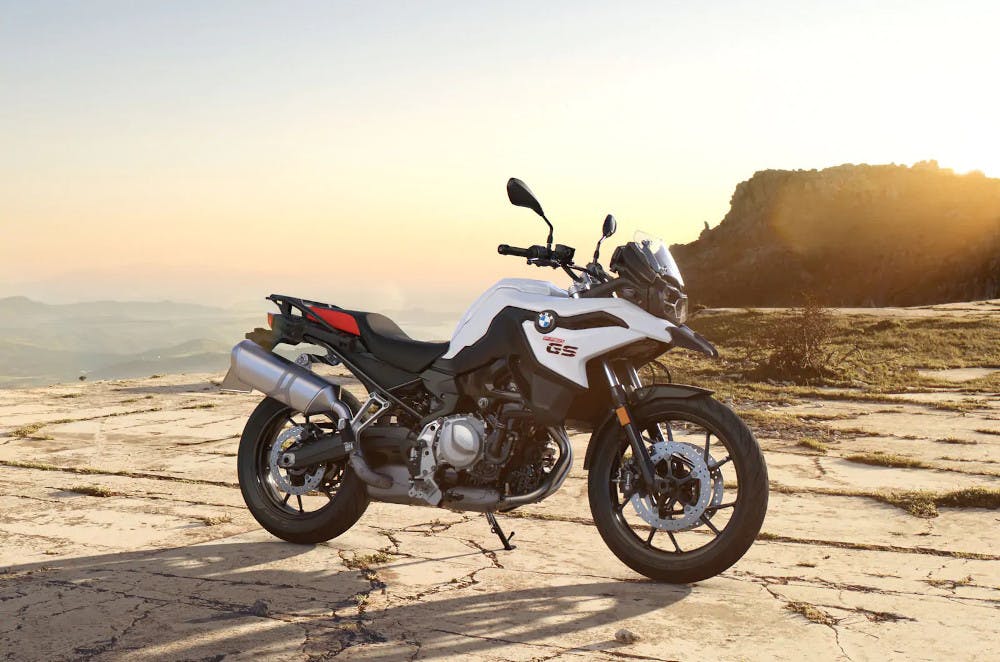 YOUR TICKET TO ADVENTURE
Your heart beats to the rhythm of the BMW F 750 GS. It's your ticket to an adventure because, with this balanced GS all-rounder, you will master all paths, expanding your horizons regardless of the road surface. The F 750 GS gives you more power, and more comfort, with a pure GS spirit. Feel the strong-charactered engine and enjoy the ease of handling of the F 750 GS while you're off discovering the world this motorcycle comes with automatic stability control (ASC) and ABS as standard. With the ex-factory option Connectivity, the 6.5 inch TFT display shows you among other things which junction you have to turn off at or who is calling you. Clear and concise – without distracting you from the road. The entry into your next experience is easier than ever before thanks to the low seat height.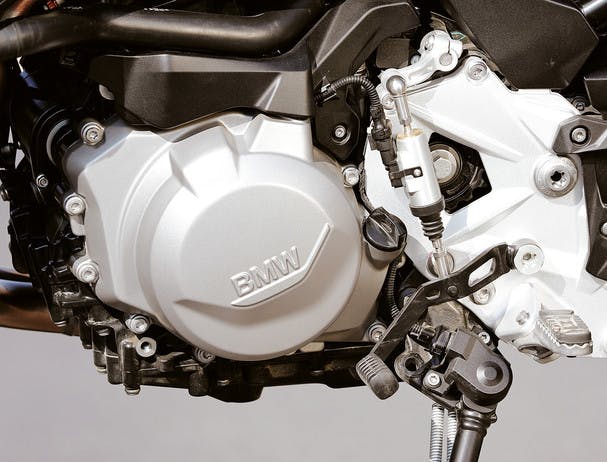 New Engine Concept
The zippy in-line twin-cylinder with 57 kW (77 HP) sends enough power to the rear wheel.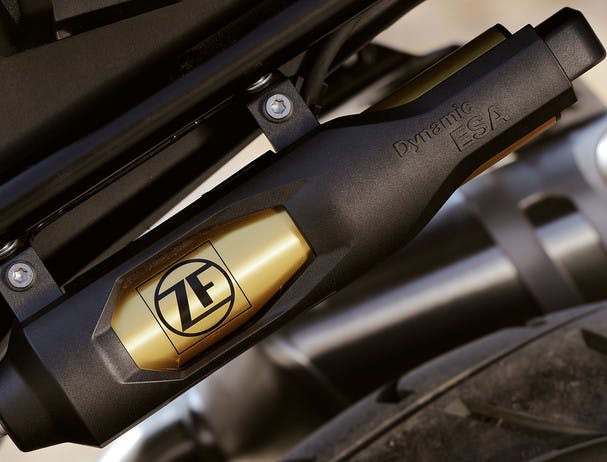 Chassis and Suspension
Everything new – the deep-drawn steel weighbridge frames, the spring elements and of course the optional Dynamic ESA for an optional setup of the chassis.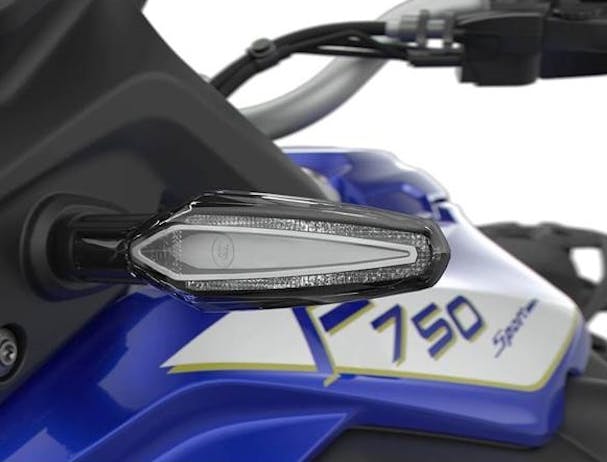 Distinctive LED indicators.
The new LED indicators now offer more visibility when turning off towards your next adventure as standard.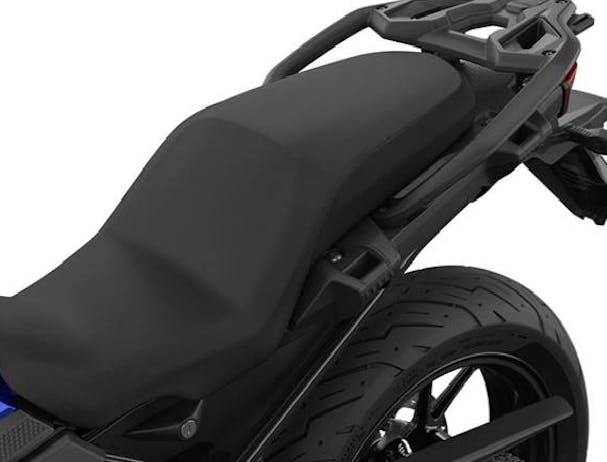 Seat height variety.
A range of comprehensive seat options ensures the perfect height for almost everyone.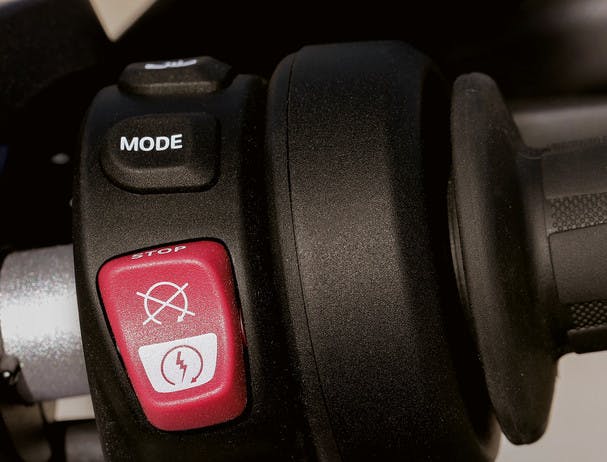 ASC as Standard, Riding Modes
Electronic aids: the ASC (Automatic Stability Control) regulates the power transmission, while the standard Road and Rain riding modes regulate the throttle response.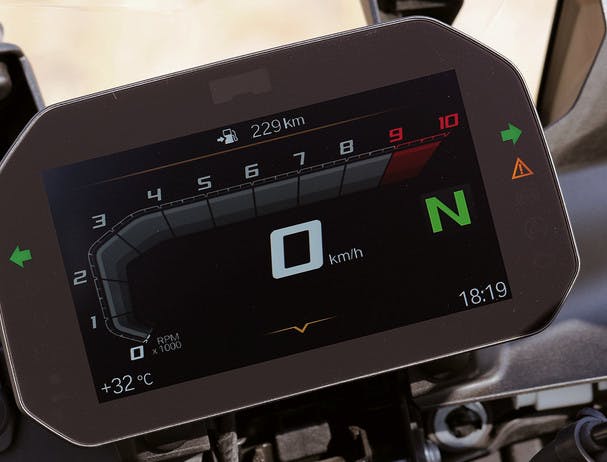 Connectivity With TFT-Display & Multi-Controller (SA)
Connectivity (SA): you can connect the smartphone to the bike via Bluetooth and activate a wide range of functions using the multi-controller on the handlebars. The optional 6.5 inch TFT-display shows you everything about your motorcycle.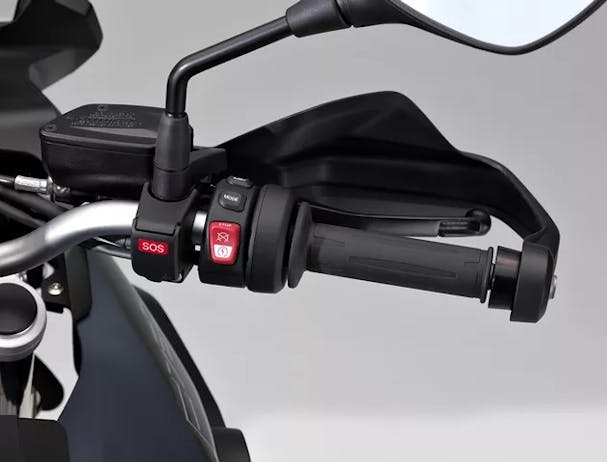 Heated grips.
Stay warm and comfortable with heated grips on the F 750 GS. Maintain an optimal grip, even on the coldest of mornings.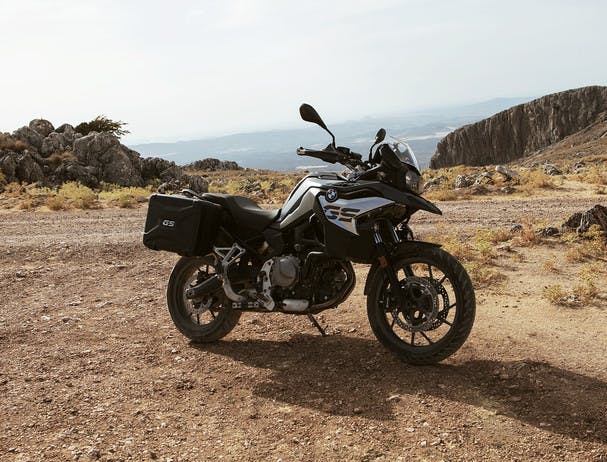 Extensive Equipment Range
Typical GS: the equipment range is extensive and always appropriate.