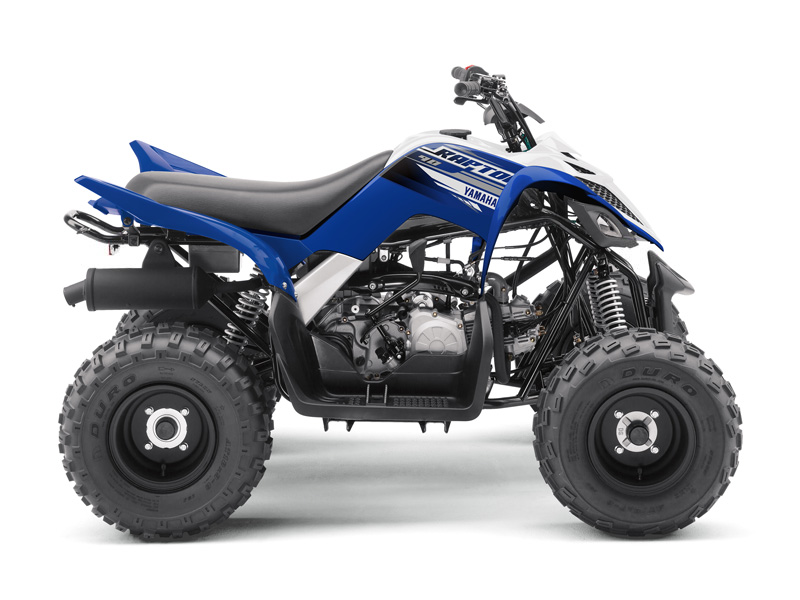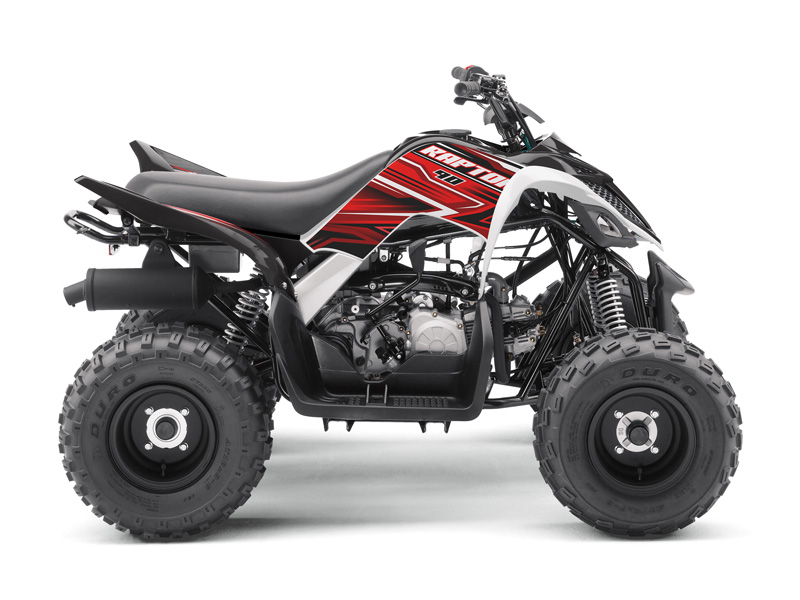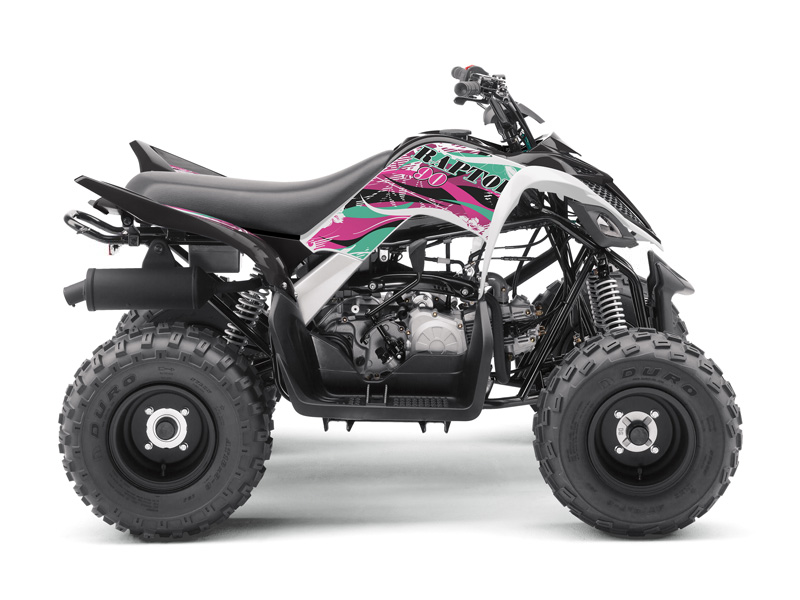 Balances Power With A Range Of Features
The YFM90R may be small in size, but it's equipped with several features found on larger Yamaha models - including double A-arm independent front suspension, drum brakes, CVT transmission and electric start. The YFM90R balances power with a range of features to give you total peace of mind. A simple CDI plug-in adjusts engine power output to suit different riding abilities while a parking brake on the handlebar ensures that the YFM90R stays exactly where you left it. The fully automated gearbox allows junior to concentrate on the track to build confidence.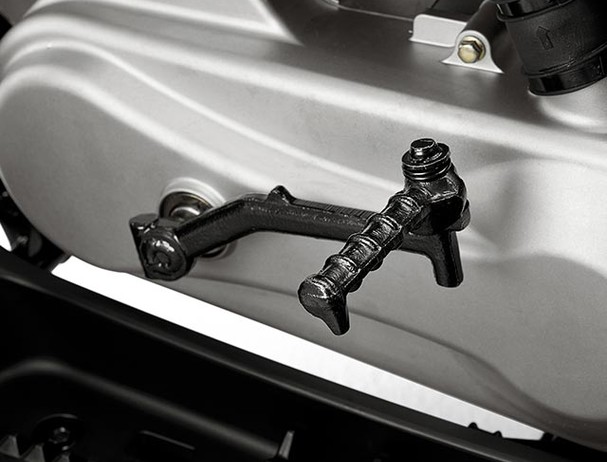 Sporty 90cc Engine
The Raptor® 90 is built to bring maximum fun to the youth ATV class for riders 10 and up, with a low-maintenance 90cc engine tuned to develop excellent low-to-mid range performance.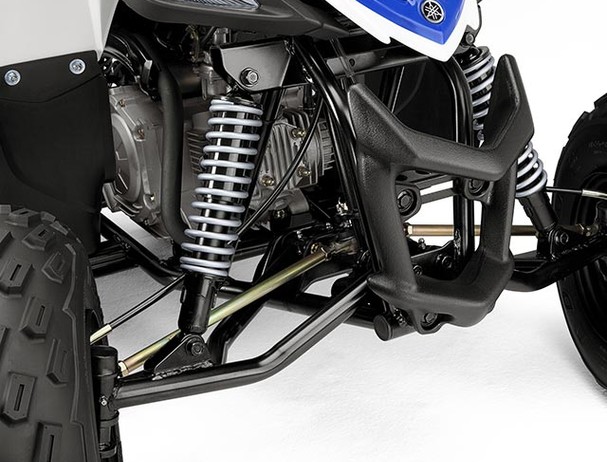 Scaled Down Not Scaled Back
Compact A-arm front suspension is tuned for light, sporty steering and comfortable ride quality, with preload-adjustable shocks offering 127mm of wheel travel and adding to the Raptor 90's full-size ATV look.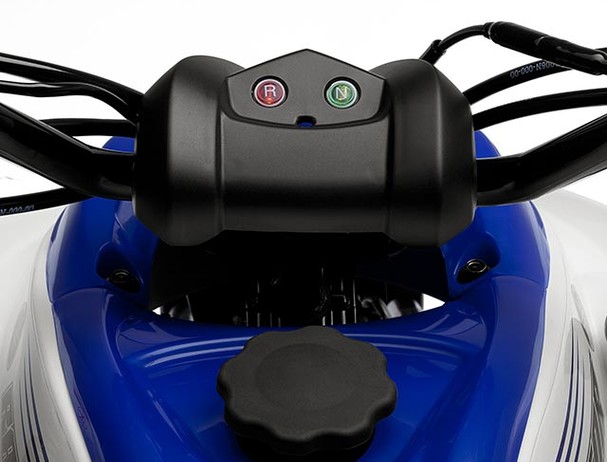 Modern Reliable Electronics
The CDI system means reliable ignition performance, with a strong, efficient spark and a sealed, maintenance-free battery gives worry-free service. Handlebar-mounted reverse and neutral indicators keep the rider informed, too.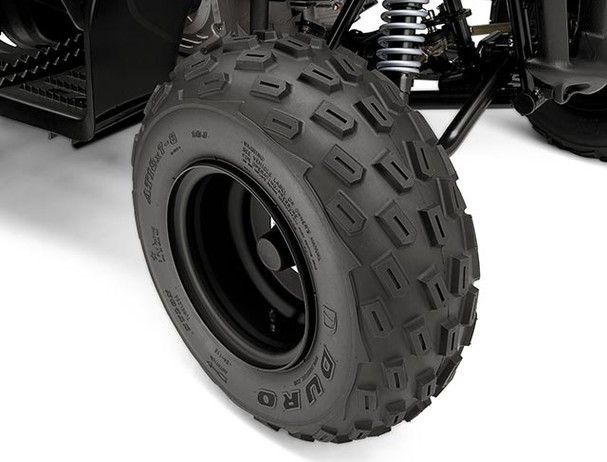 Yamaha Raptor DNA
For sporty looks and handling, Raptor 90 uses low-profile Duro tyres on lightweight wheels and styling unmistakably inspired by the mighty Raptor 700R.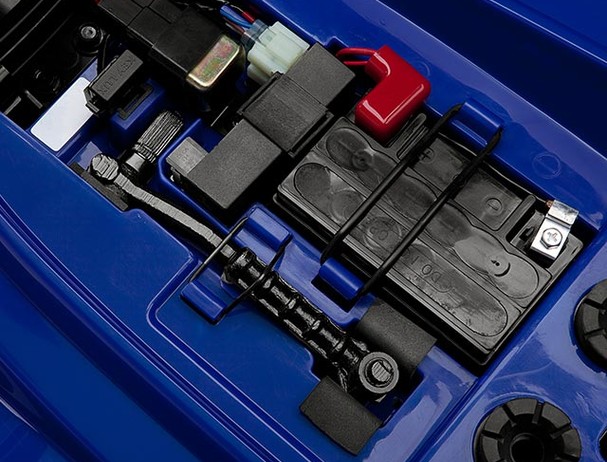 Electric Starter
Push-button electric starting comes standard, of course, and an emergency kick starter is also provided in a storage spot under the seat for additional peace of mind.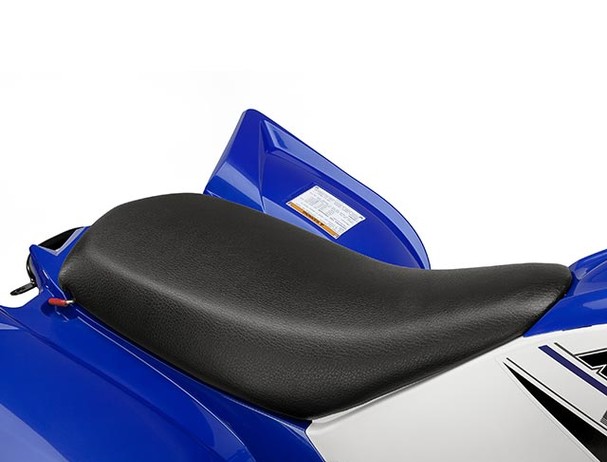 Comfortable Chassis
An advanced frame design incorporates a large 6.6 litre fuel tank, plush seat and roomy integrated floorboards inside a long, secure wheelbase.