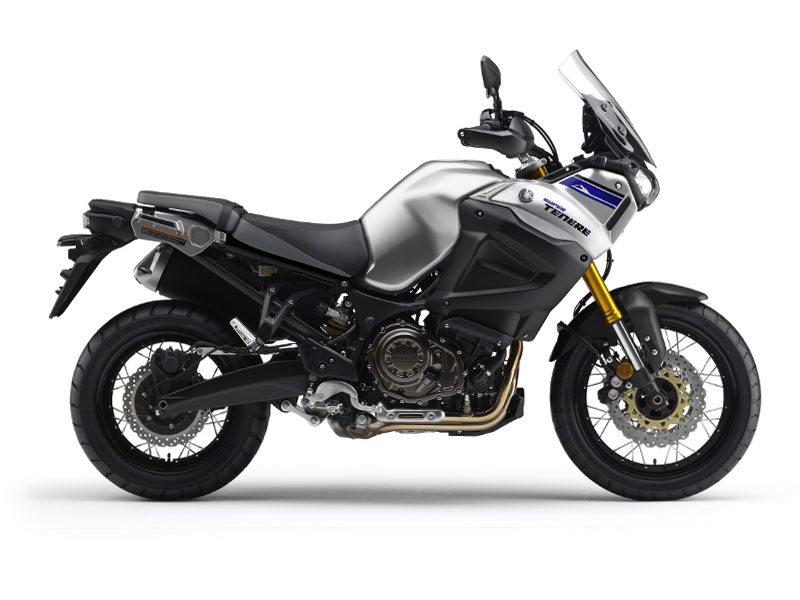 This High-Tech Explorer
Inside all of us is a spirit of adventure that's just waiting to be set free. And when the urge to break out of the daily routine becomes irresistible, this high-tech explorer is ready to take you wherever you want. The latest XT1200Z Super Ténéré is built to satisfy your desire to discover what lies beyond the horizon. Everything about this hugely capable long distance adventure bike has been designed to take you further than you ever imagined possible. Equipped with a hugely powerful 1199cc twin and a rugged chassis, the Super Ténéré is ready to thrill on the highway and excel on the dirt.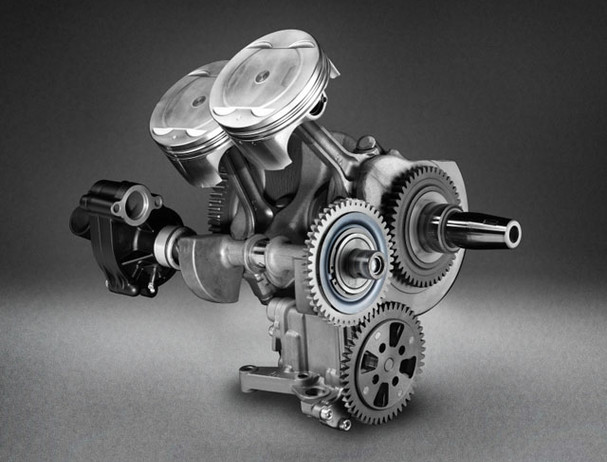 Compact Parallel Twin
One of this engine's most interesting features is its 270°crankshaft and the superior traction this crank layout delivers.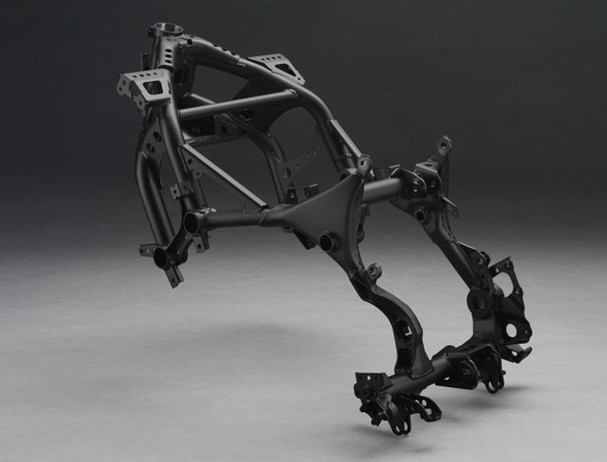 A Tough Chassis For A Tough World
On the XTZ1200 the engine is mounted as a stressed member, and the frame is designed to reduce rider fatigue over long distances.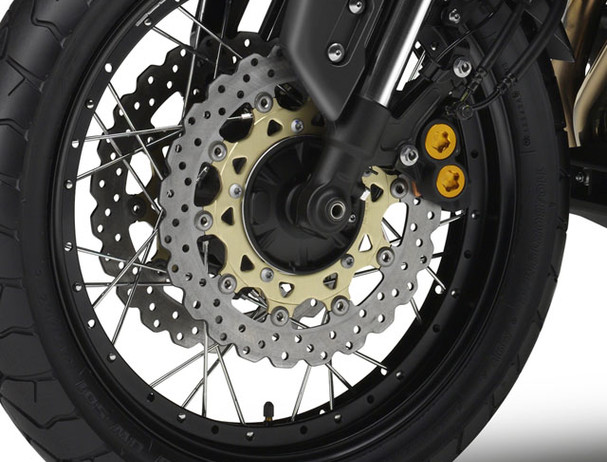 ABS and Unified Braking System
The ABS / Unified Brake System unit allows the rider to operate both the front and rear brakes simultaneously by simply pulling the front brake lever.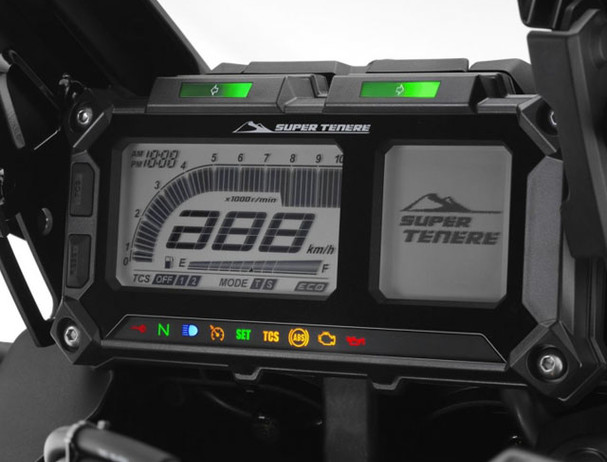 Adjustable Traction Control
To reduce rider workload in the rough stuff, the XTZ1200 is fitted with traction control. Both wheels are fitted with speed sensors.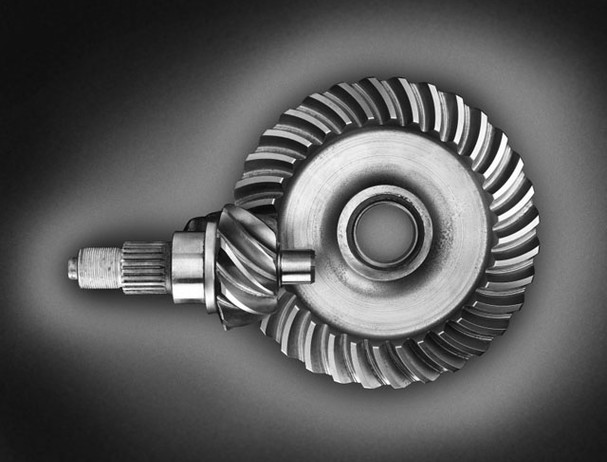 Shaft Drive With Hypoid Gear
In order to achieve a high level of reliability in a variety of conditions, a low-maintenance shaft drive unit is adopted. This shaft drive unit is the first on a Yamaha motorcycle to use what is called a hypoid gear.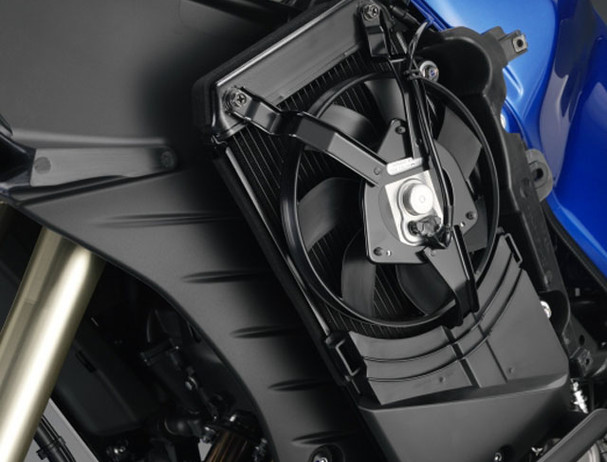 Side Mounted Radiator
Allows a more compact design and aids mass centralisation for improved handling, an innovation that shortens the machine. The result is a slim and compact motorcycle with a short wheelbase that can easily negotiate narrow trails and streets.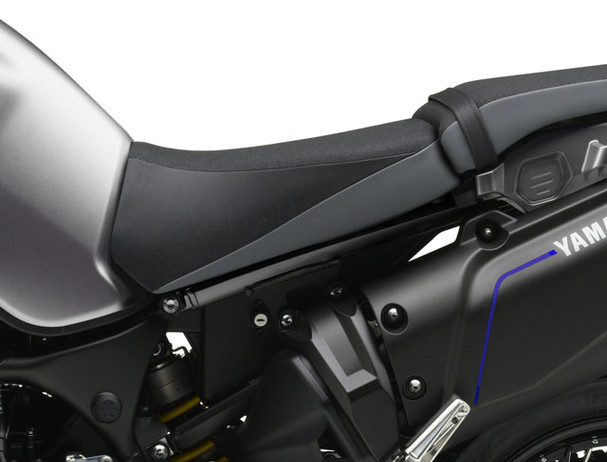 Adjustable Seat
To ensure greater comfort in long-distance riding and ease of leg reach to the ground, a front-rear divided seat is adopted that features height adjustment (2-level adjustment with a height difference of 25mm) for the rider's seat.